All Categories
Partnership Brings Career Planning Opportunities to Maple Heights Residents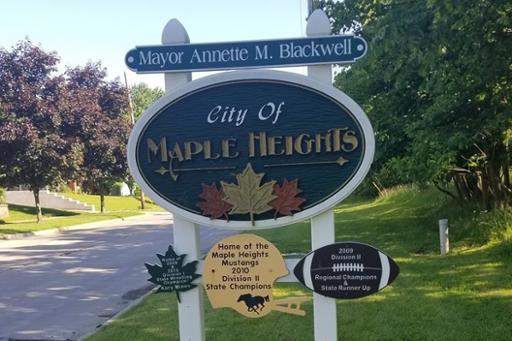 Academic and career guidance will be offered to Maple Heights residents over the next year through a pilot program between Cuyahoga Community College (Tri-C®) and community partners. The program is designed to help residents in the city select a career path and find the training needed for employment in their chosen field. The goal is to connect people to jobs with family-sustaining wages and high growth potential. The College is collaborating on the project with Maple Heights City... Read More
---
McDonald Hopkins 'Leaders in Education' Program Welcomes Tri-C's Alex Johnson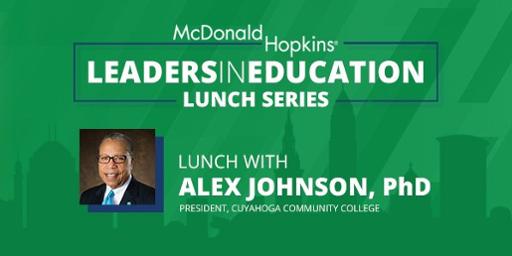 Record graduation rates define the past few years at Cuyahoga Community College (Tri-C®). The goal for the future? "We want to push those numbers even higher," Tri-C President Alex Johnson said. The College's commitment to student success and improving access to higher education will be the focus of the next "Leaders in Education" lunch series program hosted by Cleveland's McDonald Hopkins law firm. Johnson will be the... Read More
---
Haitian Student's Path to America Includes a Tri-C Education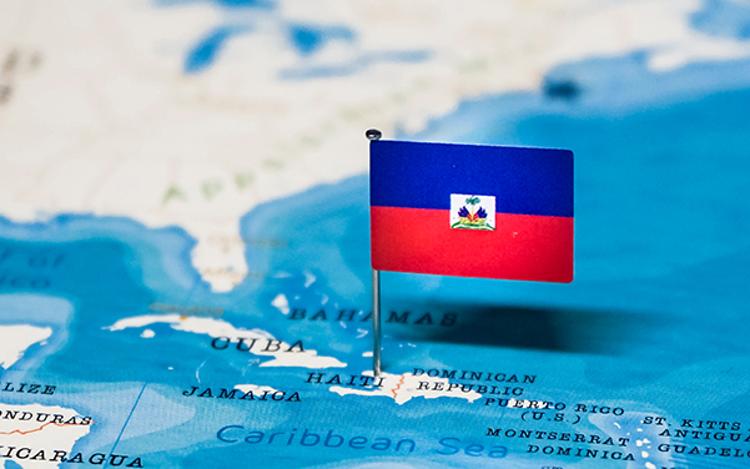 Bilou Isaac traveled thousands of miles to pursue his dream of a better life.The 26-year-old Haitian has twice entered the U.S. as a student — first to pursue an Associate of Science degree at Cuyahoga Community College, which he earned in 2017, and now as an engineering student at the University of Akron.A group from Hudson paid for Isaac's Tri-C education, but financial concerns forced him to return to Haiti post-graduation. Back home, the native French speaker put his... Read More
---
Tri-C's Student Emergency Fund Needs Your Help to Win a $25,000 Grant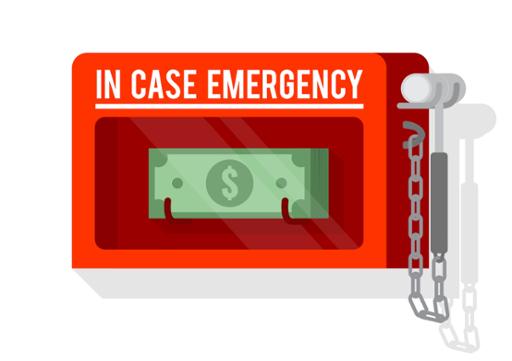 Your vote can make a $25,000 difference for students at Cuyahoga Community College.  The College's Student Emergency Fund is one of 200 national finalists in the State Farm Neighborhood Assist grant program, which benefits nonprofits making a difference in their communities. The State Farm program awards $25,000 grants to 40 different organizations selected by an online public vote. Voting opens today — Wednesday, Aug. 14 — and closes Friday, Aug. 23.... Read More
---
Super Effort: Tri-C Helps Fox 8 'Stuff the Bus' for Local Schoolchildren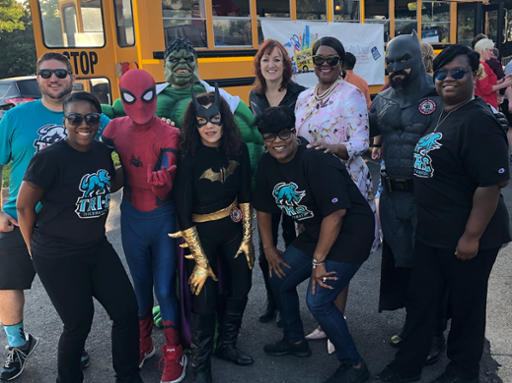 Cuyahoga Community College (Tri-C®) received some "super" assistance while dropping off supplies to help thousands of students begin a new year of learning at schools across Cuyahoga County. Batman and other superheroes lent a hand Aug. 9 as Tri-C added to Fox 8's Stuff the Bus collection drive. A segment aired by the station caught the caped crusader in the act. Given the contribution from Tri-C staff, it's easy to see why Fox 8 called in... Read More
---
Registration Opens for Tri-C Encore Campus Fridays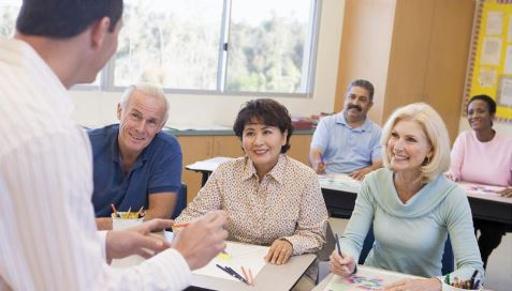 The Encore Campus Fridays program at Cuyahoga Community College (Tri-C®) begins a new session of classes Sept. 20 to enrich the minds and lives of those aged 55 and older. The fall program runs every Friday for seven weeks at three locations: Eastern Campus in Highland Hills, Western Campus in Parma and — new this year — Westshore Campus in Westlake. Age-eligible students can enroll in one to six courses for a $99 fee. The 50-minute classes take place between 9... Read More
---
Community College Leaders Applaud Ohio's Investment in Higher Education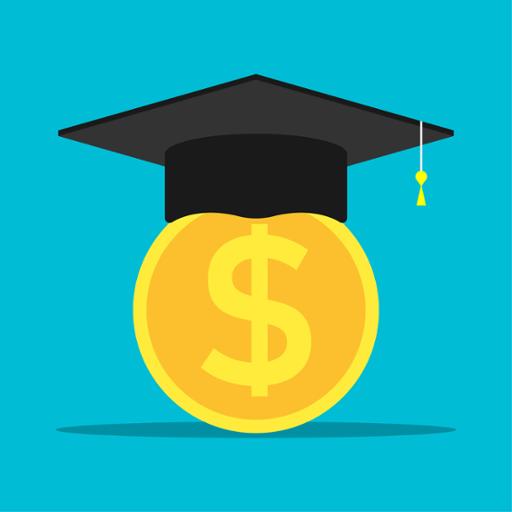 Community college leaders say increased funding for higher education in the new state budget will strengthen workforce development programs to better prepare Ohioans for careers in the fast-changing workplace. In a letter to the editor published in The Plain Dealer on Sunday, Cuyahoga Community College (Tri-C®) President Alex Johnson and Board Chair Andrew E. Randall said the funding will allow Tri-C to build upon recent accomplishments. The letter, also posted on cleveland.com,... Read More
---
Tri-C's Standish Stewart to Speak on Blockchain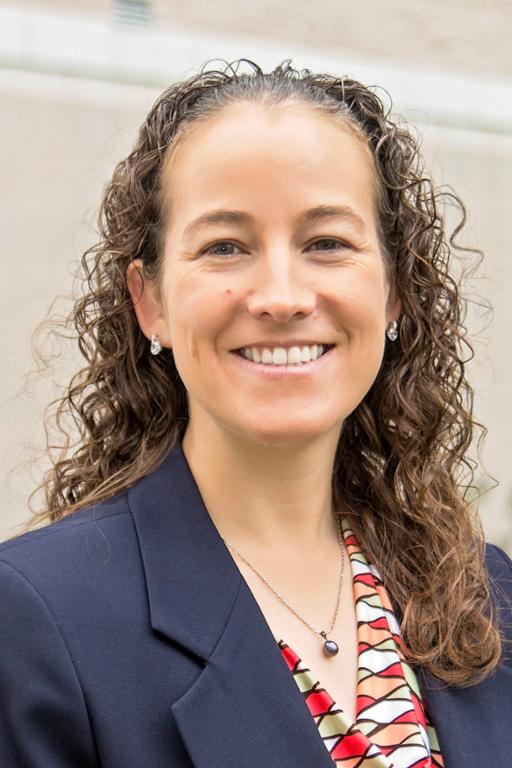 It seems that the future of blockchain technology in Cleveland can't be discussed without Cuyahoga Community College (Tri-C®) at the table. Standish Stewart, the College's vice president of information technology services and chief information officer, will speak at an upcoming Tech Luncheon looking at blockchain. The event is part of the Amplify Speaker Series by Contempo Design + Communications. Stewart has been at the forefront of efforts to establish... Read More
---
High-Achieving Scholars Selected for Tri-C Honors Program Fellowships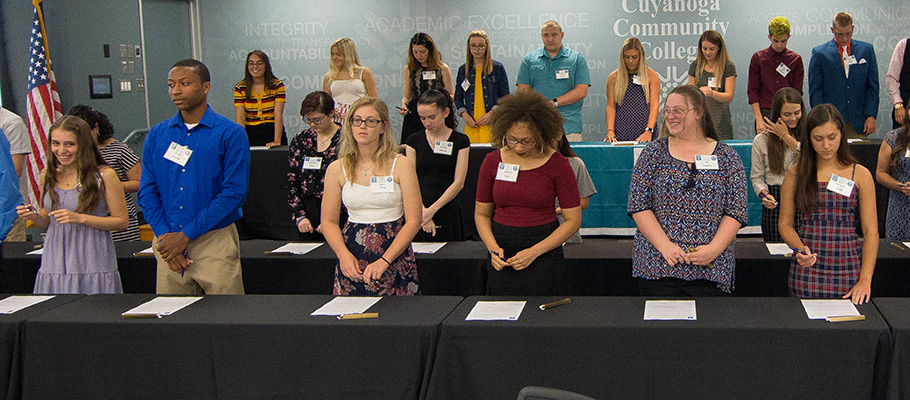 Forty top high school graduates from Northeast Ohio have been selected for a Cuyahoga Community College (Tri-C®) Honors Program Fellowship, which offers scholarships to cover tuition, fees and books as they work toward an associate degree. The College's sixth fellowship class features students with at least a 3.5 GPA and outstanding ACT/SAT scores. By entering the scholarship program, they commit to being full-time students, maintaining a high GPA and earning a... Read More
---
Women in Transition Program Opens Registration for Fall Session
The Women in Transition program at Cuyahoga Community College (Tri-C®) is launching a new session of classes to empower women in their pursuit of education, training and a career. The program begins the week of Aug. 26 at four locations: Eastern Campus in Highland Hills, Metropolitan Campus in Cleveland, Western Campus in Parma and Westshore Campus in Westlake. The eight-week, noncredit program is free and open to the public. Participants build confidence and skills through classes... Read More
---
Signs of Victory for Tri-C Deaf Interpretive Services Grad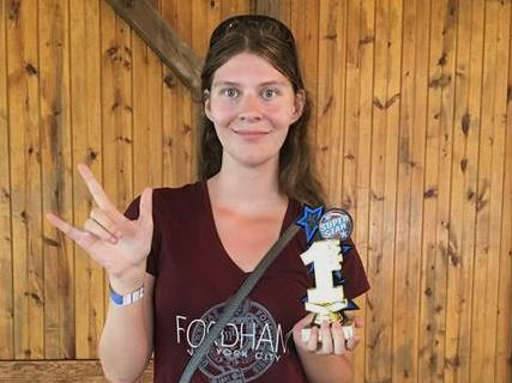 Rachel Grabisna left the Medina County Fair with a trophy after flashing signs of the talent she honed earning a degree at Cuyahoga Community College (Tri-C®). She won the fair's talent show while using sign language to perform the song "This Is Me" from the 2017 film The Greatest Showman. Grabisna graduated from Tri-C in May with an Associate of Applied Science degree in deaf interpretive services. The Gazette newspaper described her award-winning act... Read More
---
Why High-School Students Should Consider College Courses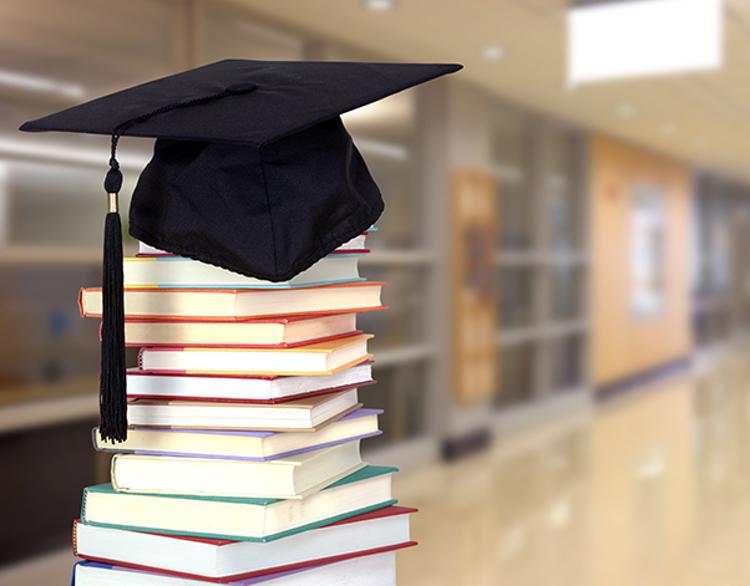 For many students, the final years of high school are all about getting ready for college. There are entrance exams to take, applications to fill out and campuses to visit.But increasing numbers of students are taking college prep a step further by enrolling in college-level courses while still in high school.Cuyahoga Community College is among the local schools helping students get a leg up on their college careers through programs such as College Credit Plus and High Tech Academy. Many... Read More
---
Cleveland Arts Prize Honors Tri-C JazzFest Director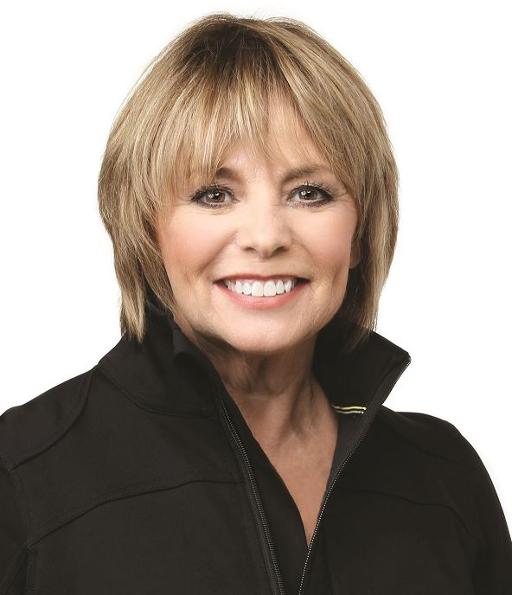 Cleveland Arts Prize confirmed what Cuyahoga Community College (Tri-C®) has long known: The heart of the city's jazz scene pulses to a beat set by Terri Pontremoli, director of Tri-C JazzFest. The organization is awarding Pontremoli its Robert P. Bergman Prize in recognition of her arts stewardship and advocacy for jazz. Cleveland Arts Prize announced its 2019 award winners on Aug. 1. "Her goal in JazzFest was really to make sure jazz was for... Read More
---
NBA Legend Bill Walton Headlines Tri-C Foundation Presidential Scholarship Luncheon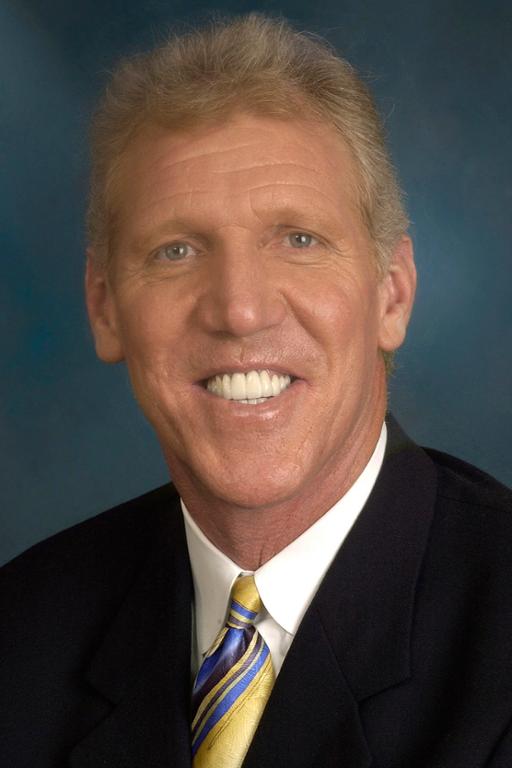 Bill Walton, a basketball legend who carried his on-the-court success into broadcasting and business careers, will be the featured guest at the Cuyahoga Community College Foundation's 2019 Presidential Scholarship Luncheon. The event to benefit student scholarships at Cuyahoga Community College (Tri-C®) will take place at 11:25 a.m. Friday, Oct. 11, at the Renaissance Cleveland Hotel on Public Square. The luncheon is presented by PNC Bank. "PNC has partnered... Read More
---
News 5 Story Highlights Career Opportunities at Tri-C's Truck Driving Academy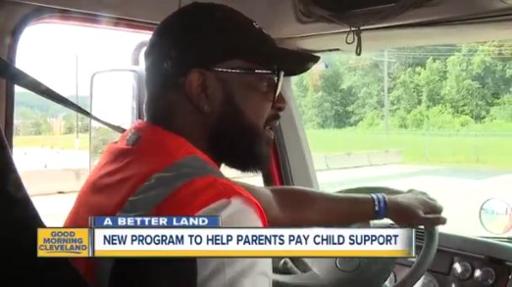 The road to a good-paying job and family stability led Mark Mitchell to the Truck Driving Academy at Cuyahoga Community College (Tri-C®). Mitchell enrolled for the workforce training through Cuyahoga County's Families Forward program, a new initiative for parents who owe child support. The program is part of a national study. Ohio is one of four states participating. Families Forward helps parents land jobs that allow them to meet family financial obligations and position... Read More
---
Tri-C, Miami University Sign Student Transfer Partnership

Cuyahoga Community College (Tri-C®) and Miami University recently signed a partnership designed to help students transfer between the institutions in opposite corners of the state. The agreement unites the higher education providers while leveraging resources to create new opportunities for students. The partnership seeks to develop stronger academic transfer pathways while seamlessly integrating the schools. Over the past three years, more than 600 Tri-C students have transferred... Read More
---
Making a Difference: Katherine O'Neill Honored by Tri-C Foundation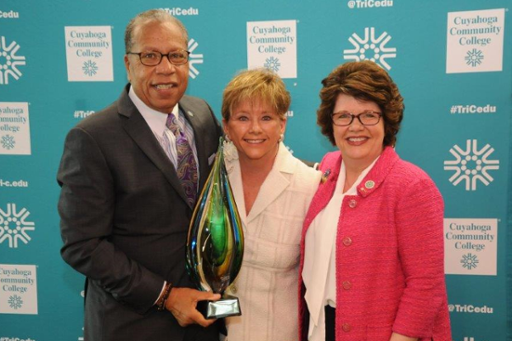 The Cuyahoga Community College Foundation recently presented its inaugural Chairperson's Award to Katherine O'Neill in recognition of her dedicated service to the organization and its mission for nearly two decades. The new award honors individuals for long-term and significant engagement with the Tri-C Foundation. O'Neill joined the Foundation board in 2001 and serves as chair of the Committee on Directors. Previously, she was the organization's... Read More
---
Samantha Kaplan: Agile Project Management Emphasizes Efficiency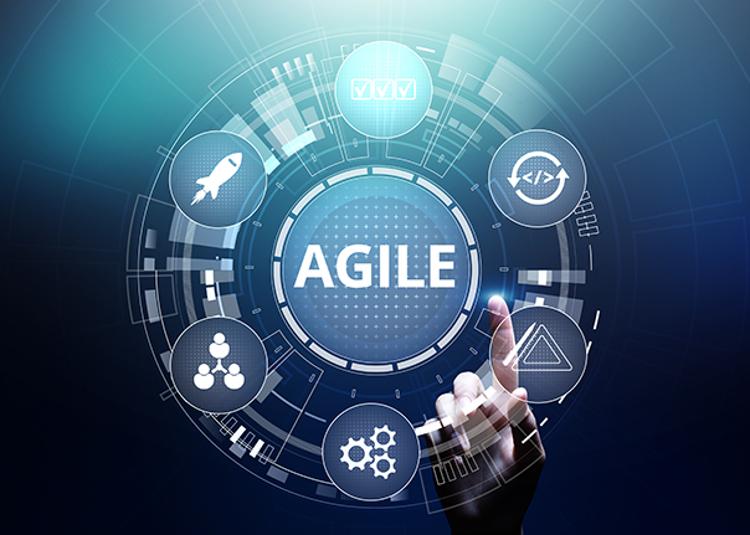 Created by software developers, agile project management is a fast, flexible method for overseeing projects and processes. The system emphasizes collaboration and constant feedback in an effort to implement continuous process improvements on an ongoing basis.In a recent Smart Business Cleveland article, Samantha Kaplan, director of quality and continuous improvement at Cuyahoga Community College's Corporate College®, outlined the benefits of agile project management... Read More
---
Tri-C Hispanic Scholarship Focus: Jose Colon Nogueras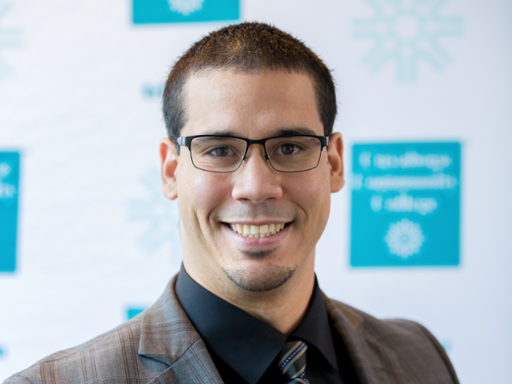 Cuyahoga Community College (Tri-C®) recently celebrated the academic achievements of more than 100 Hispanic students during a scholarship luncheon. More than $80,000 in scholarships were awarded at the event. Several scholarship recipients — including Jose Colon Nogueras of Cleveland — spoke at the luncheon to share their stories. He is a sophomore studying to be a first responder. Here is an edited version of his speech. I am originally from the small but... Read More
---
Tri-C Hispanic Scholarship Focus: Emma Macias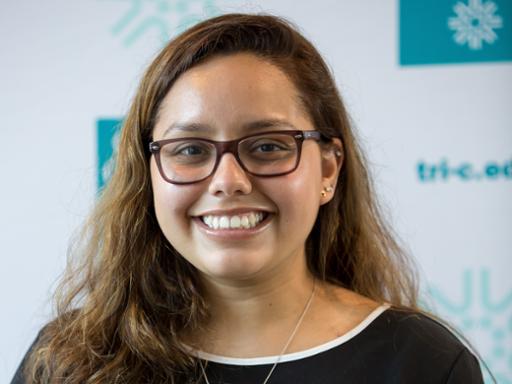 Cuyahoga Community College (Tri-C®) recently celebrated the academic achievements of more than 100 Hispanic students during a scholarship luncheon. More than $80,000 in scholarships were awarded at the event. Several scholarship recipients — including Emma Macias of Painesville — spoke at the luncheon to share their stories. Macias is a sophomore studying nursing at Tri-C. Here is an edited version of her speech. I was born in Leon, Mexico. When I was around 6... Read More
---
From Mechanic to Doctor: Tri-C Assists Carl Allamby's Improbable Career Change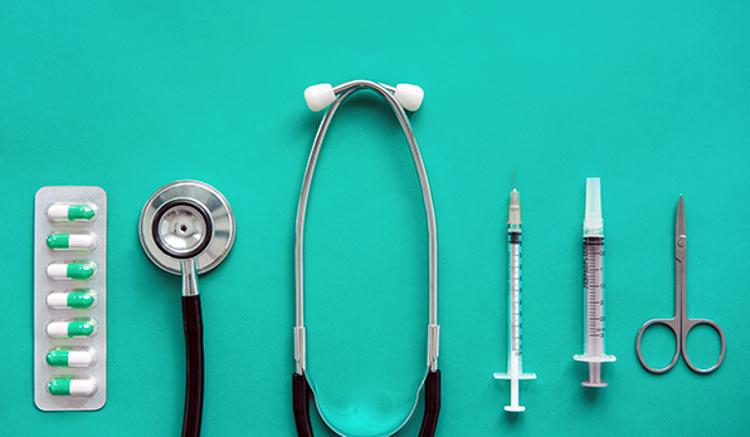 Most people wouldn't look under a car hood to find America's future doctors. But those people haven't met Carl Allamby.For the past seven years, Allamby, 47, has been authoring one of the most unlikely career changes imaginable. After working in auto parts shops and service garages for nearly 30 years, the East Cleveland native is now a medical school graduate and emergency medicine resident at Cleveland Clinic Akron General.Cuyahoga Community College played an... Read More
---
Tri-C Celebrates Achievements of Hispanic Students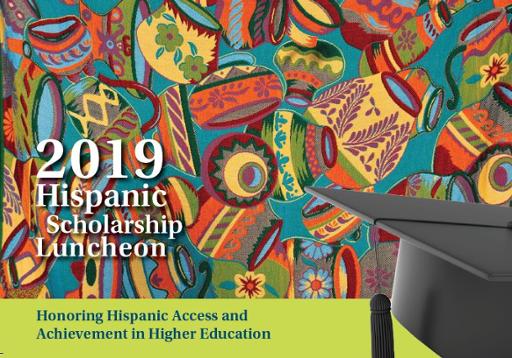 Cuyahoga Community College (Tri-C®) celebrated the academic achievements of more than 100 Hispanic students during a scholarship luncheon on Friday, July 26. More than $80,000 in scholarships were awarded at the event, which took place at the College's Jerry Sue Thornton Center in Cleveland. The luncheon was sponsored by Tri-C's Hispanic Council. "The Hispanic Council works to eliminate obstacles so students can make a difference in our... Read More
---
Tri-C's Distinguished Alumni Award: Rachel Von Hendrix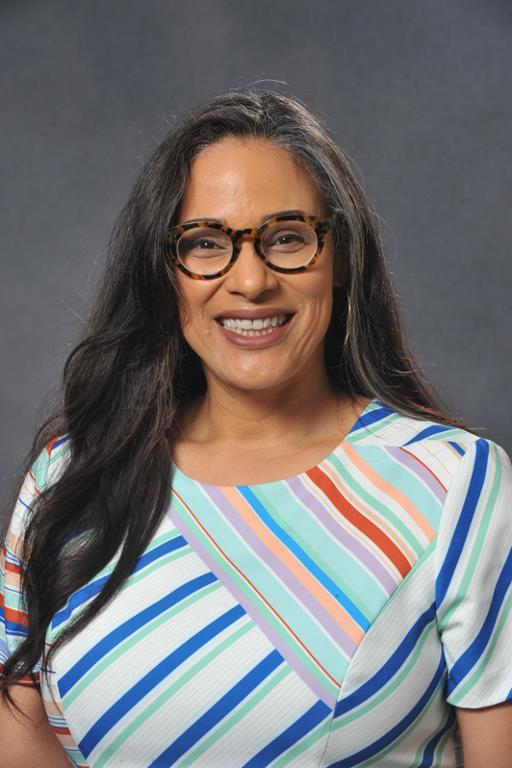 Two master's degrees from Kent State University add academic heft to the resume of Rachel Von Hendrix. Ditto for the bachelor's degree earned at the Myers School of Art at the University of Akron. But she says none of that success — or the career that followed — would have been possible without Cuyahoga Community College (Tri-C®). The high school dropout enrolled at Tri-C in 2006 and committed herself to education. Von Hendrix earned an... Read More
---
Tri-C's Rick DeChant Receives 'Freedom Award'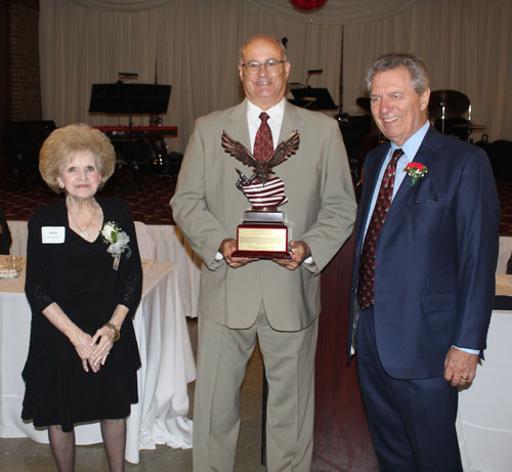 The American Nationalities Movement awarded a 2019 Freedom Award to Richard DeChant in recognition of his work with military families through the Veterans Initiative at Cuyahoga Community College (Tri-C®). DeChant, who serves as executive director of the Veterans Initiative, said he was "humbled and flattered" to receive the award earlier this month from the Cleveland-based organization. The American Nationalities Movement works to advance freedom and... Read More
---
Radiah Blanton Brings Big Plans to Brunswick University Center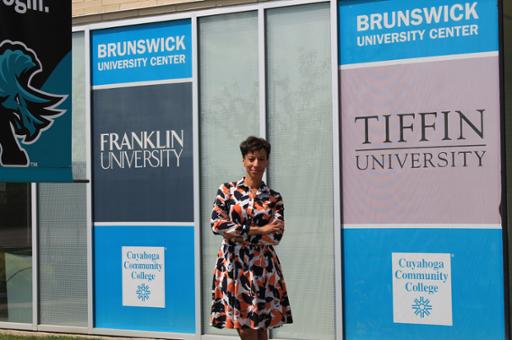 Radiah Blanton has a vision for the Brunswick University Center at Cuyahoga Community College (Tri-C®). As the center's director, she sees it as an integral part of Brunswick and the greater Medina County community — a place with programming that matches the area's workforce needs, a place for people to gather, and a place to nurture students. "I want to help support the institution, and I want to help support the external community as... Read More
---
Tri-C Auto Tech Program Director Appears on America's Work Force Radio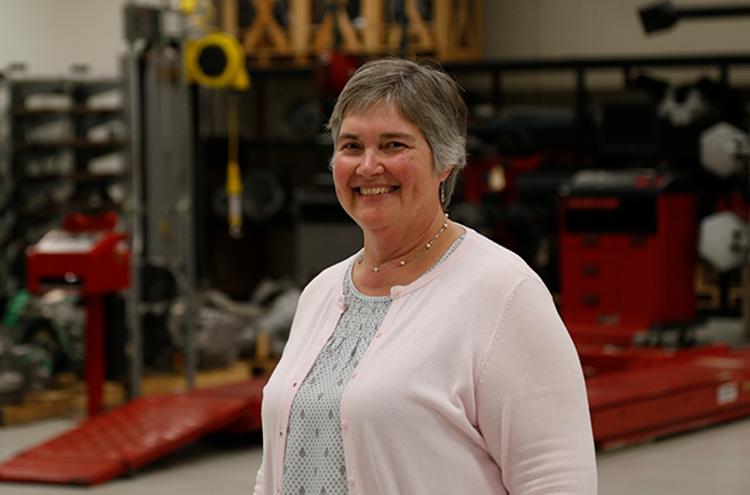 As motor vehicle technology becomes more complex, the job description of an automotive technician changes along with it. Modern auto techs must have advanced training in order to perform maintenance on vehicles that often have several dozen onboard computers.Kitty McCarthy, director of Cuyahoga Community College's Automotive Technology program, recently appeared on America's Work Force Radio to discuss apprenticeship programs that provide advanced training to aspiring auto... Read More
---
Tri-C Associate Professor Wins Outdoor Writing Award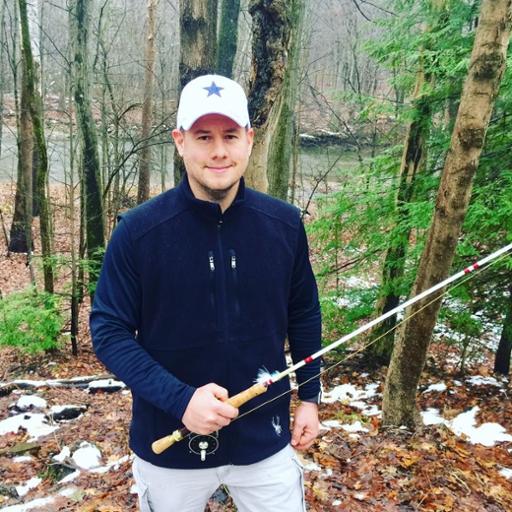 Andrew Pegman, an associate professor of English at Cuyahoga Community College (Tri-C®), has been honored by the Outdoor Writers Association of America (OWAA) in its 2019 Excellence in Craft contests.Pegman earned a second-place award in the fishing category of the magazine contest, making him one of 67 writers nationwide to win a portion of $11,000 in cash prizes. His winning article, "A Tale of Two Trips," appeared in the March/April 2018 issue of American... Read More
---
Fire in Her Blood: Tri-C Grad Lauren Phillips Follows Her Firefighting Dream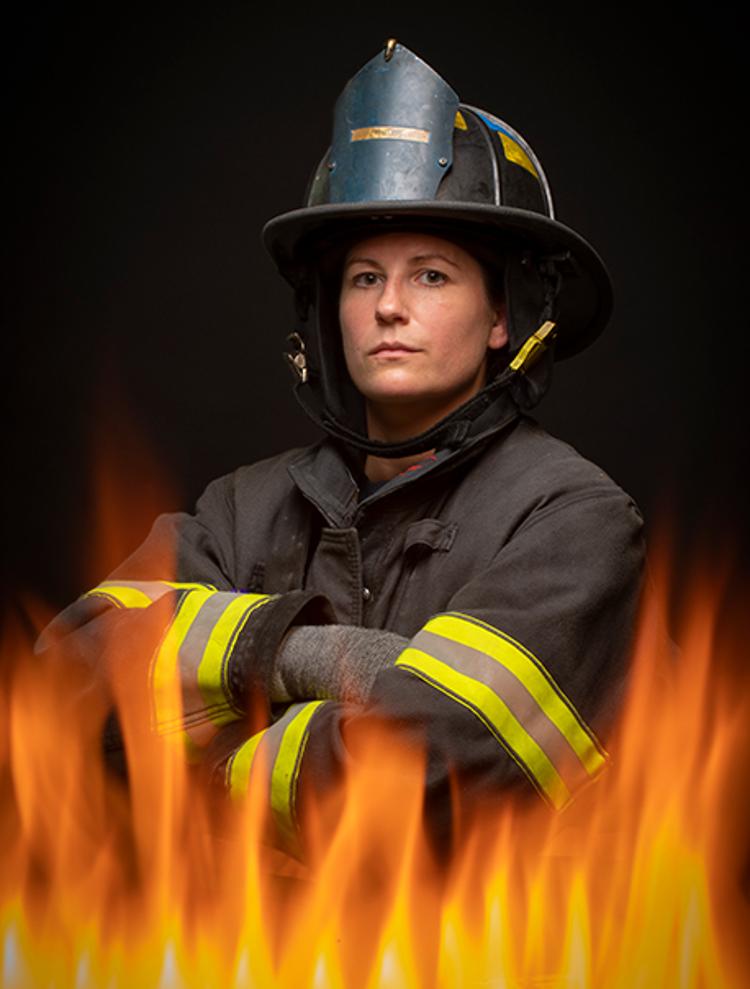 For years, it seemed like firefighting was tapping Lauren Phillips on the shoulder, flagging her down, trying to get her attention.It's always been a part of Phillips' life. She was introduced to firefighting at an early age by her grandfather, a Cleveland firefighter for 30 years. By the time Phillips was in her late teens, she considered it as a career, but opted for work as an orthodontic assistant.In 2005, she started taking childhood education classes at Cuyahoga... Read More
---
Tri-C's Distinguished Alumni Award: Terry Calaway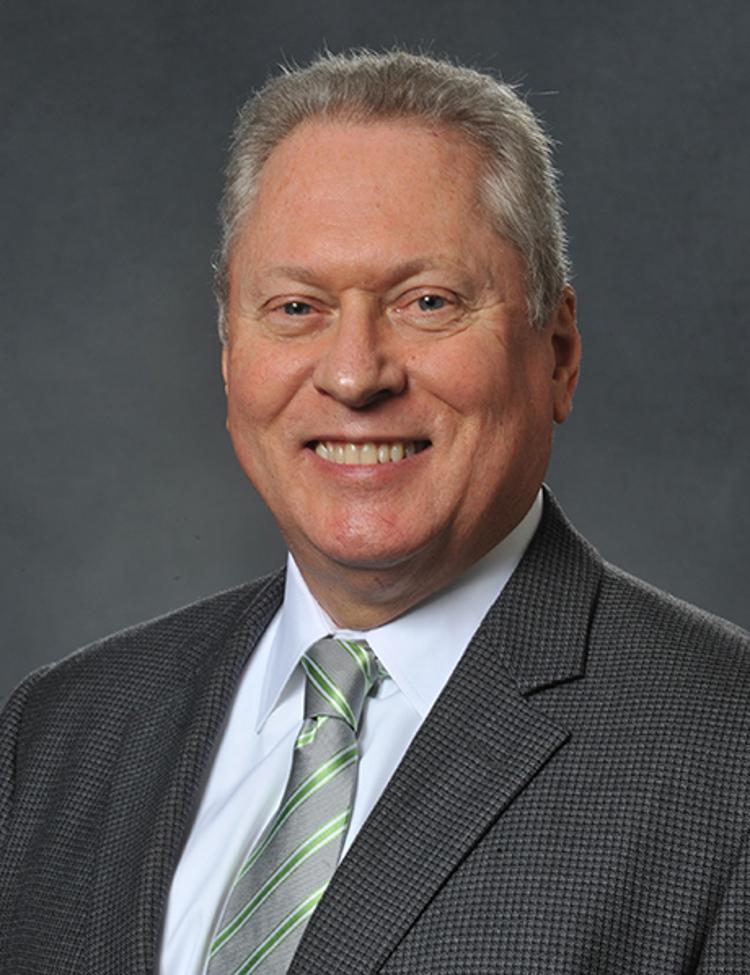 Terry Calaway spent decades as a higher education leader, serving as president of two institutions — Johnson County Community College in Kansas and Central Arizona College just south of Phoenix.But before he reached the boardroom, he began his academic journey as a student at Cuyahoga Community College (Tri-C®). Calaway graduated from Tri-C with an Associate of Arts degree in 1978. His studies at the College launched an impressive career that continues to make a difference... Read More
---
Community College Daily Highlights Cleveland Humanities Collaborative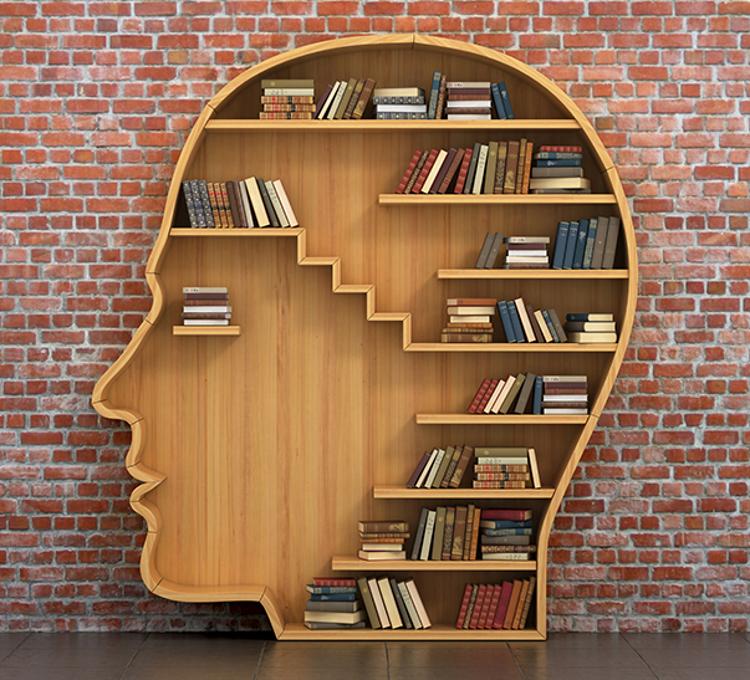 According to findings from the Community College Research Center, the number of humanities and liberal arts associate degrees has been going up since 2000, while the number of bachelor's degrees earned in those fields has been going down.In an article published this week, Community College Daily highlighted this research along with programs and partnerships aimed at increasing degree completion in humanities and liberal arts fields at four-year schools, including the Cleveland... Read More
---
Meet Me @ Tri-C: Cory Molner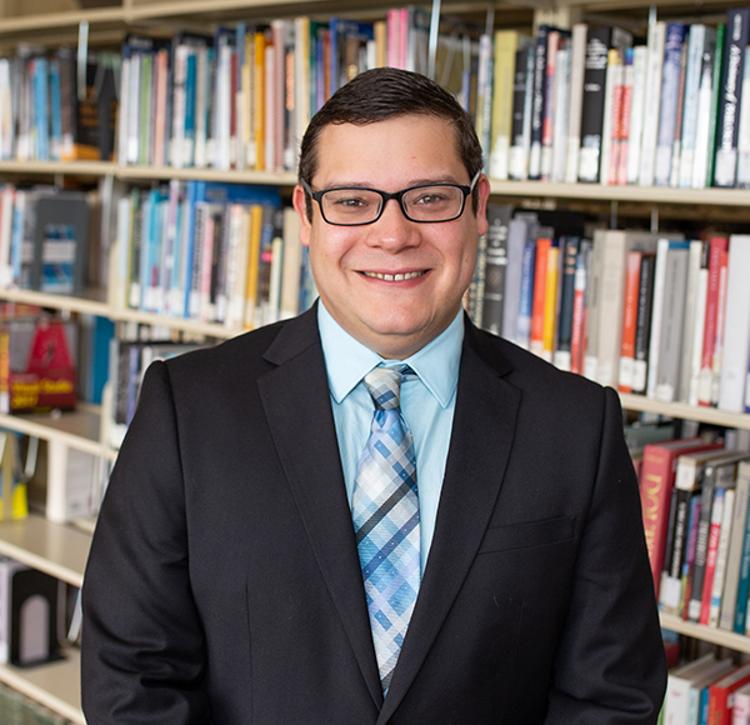 Tri-C Times magazine includes a feature called "Meet Me @ Tri-C" to highlight people at Cuyahoga Community College. The Summer 2019 edition includes this story on Cory Molner, media services supervisor at the Eastern Campus Learning Commons. Molner, who lives in Cleveland Heights, has worked at Tri-C for more than five years. He is secretary of the College's Sexual Orientation and Gender Equality (SOGE) Council. Tri-C Times: What's new at... Read More
---
Tri-C Community Champion: OMNOVA Solutions Foundation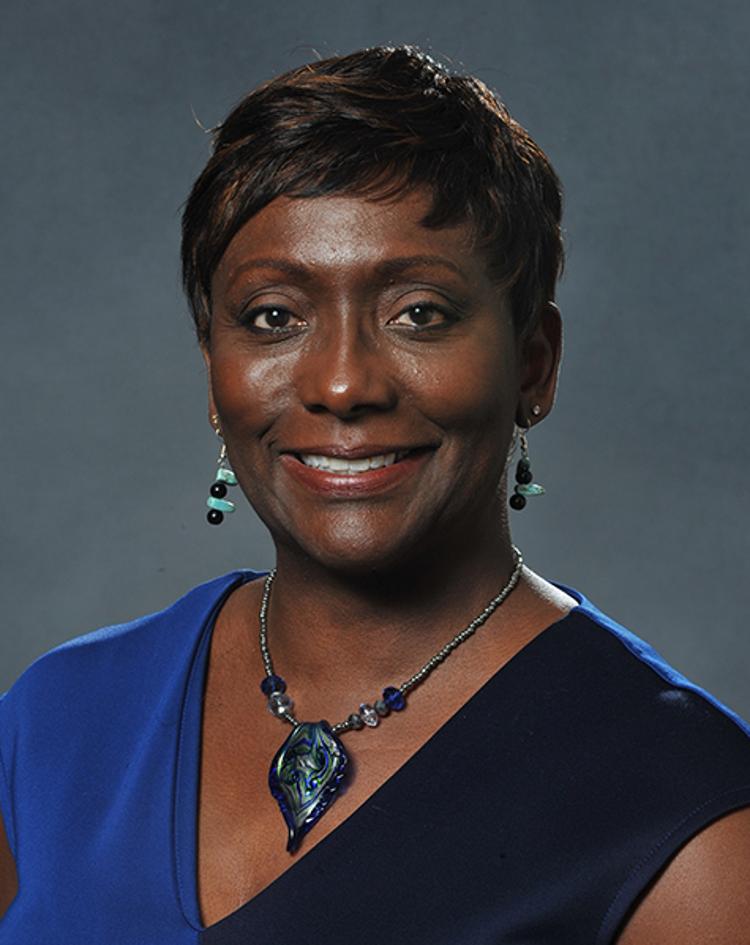 Cuyahoga Community College (Tri-C®) recently honored OMNOVA Solutions Foundation with a Community Champion Award for its support of student scholarships and the Rising Stars College Readiness Academy.The foundation — the philanthropic division of Beachwood-based OMNOVA Solutions Corp. — has been a longstanding partner of the College in its mission to motivate future leaders.OMNOVA has worked with the Cuyahoga Community College Foundation since 2005 to support... Read More
---
Tri-C Community Champions: William and Jesse Cunion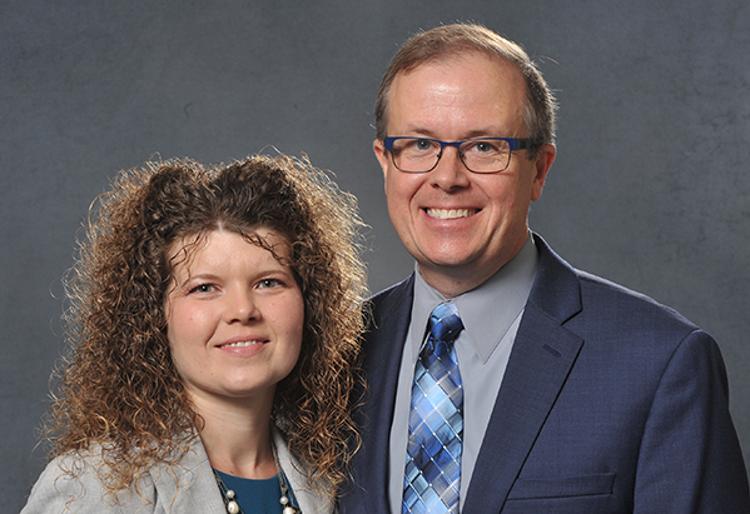 Cuyahoga Community College (Tri-C®) recently honored William and Jesse Cunion with a Community Champion Award for their work in establishing the Eleven Angels Scholarship Fund.The scholarship is in remembrance of the 11 women found dead in the Cleveland home of serial killer Anthony Sowell. Five of the victims had, at one time or another, been enrolled at Tri-C.The Cunions began looking for ways to honor the women after reading a story by reporter Andrea Simakis in The Plain Dealer.... Read More
---
Grave Truth: James Badal Explores Cleveland's Darkest Mysteries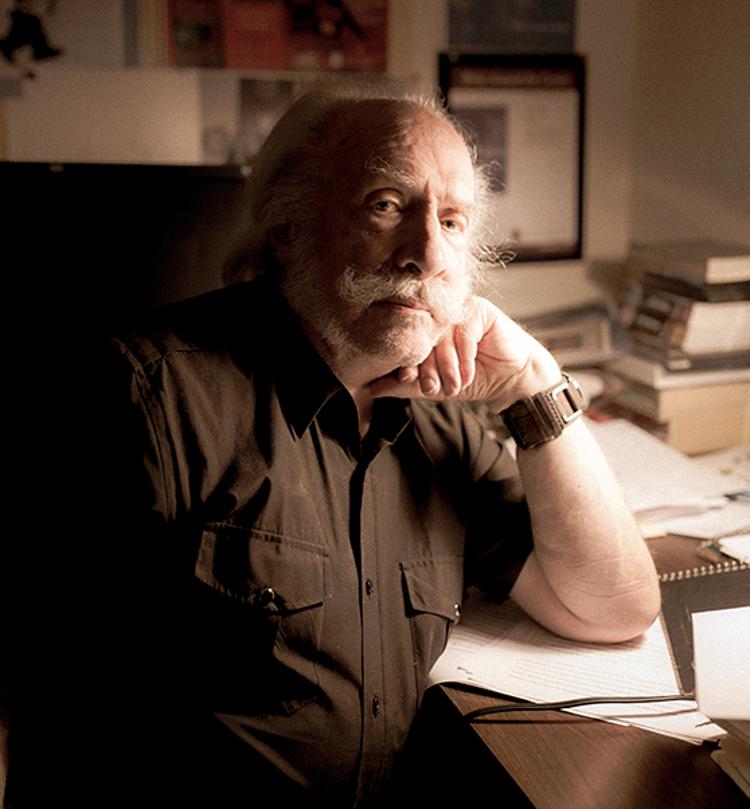 Many people know author James Jessen Badal as the leading expert on Cleveland's infamous Torso Murders — a "scholar of evil," if you will. But to English and journalism students at Cuyahoga Community College's Eastern Campus, he's just Professor Badal."I don't think most of my students know that I publish," he said. "If it comes up, I'll mention it."In the past two decades,... Read More
---
'Tri-C Times' Showcases College's Class of 2019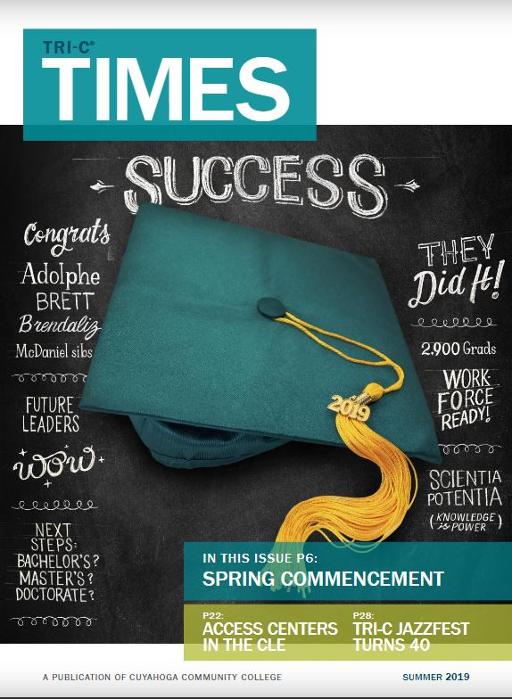 Success. The word dominates the cover of the newest edition of Tri-C Times. Flip through the pages, and it's easy to see why. The latest issue of the College's award-winning magazine focuses on graduates who crossed the stage at Spring Commencement and how they intend to use their education and degrees to launch careers. Featured grads include Adolphe Musanga, Brett Todd, Brendaliz Vargas and the McDaniel siblings. The Summer 2019 issue also includes a profile on... Read More
---
Tri-C's Rising Star Alumni Award: Ramona Jasmine Smith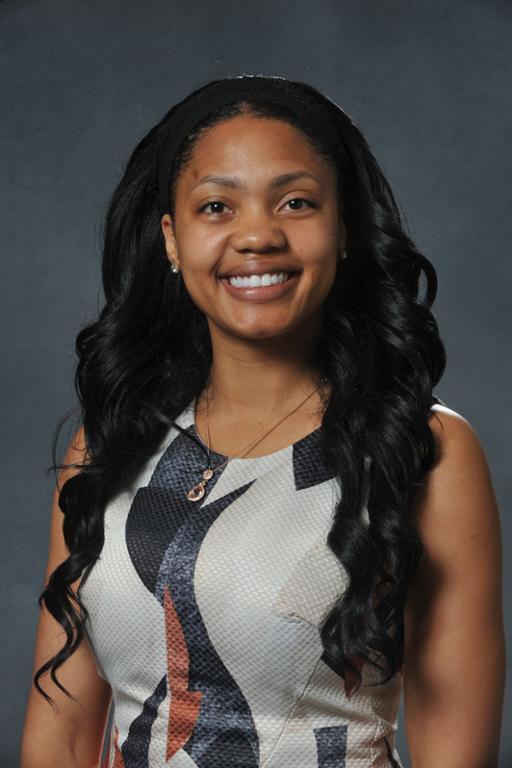 Ramona Jasmine Smith's life makes quite a story. Telling it — and sharing the lessons learned through her struggles — earned the Cuyahoga Community College (Tri-C®) alumna international acclaim. The 2014 Tri-C graduate won the Toastmasters International World Championship of Public Speaking last year with a speech focused on overcoming challenges. The name of her title-clinching talk, appropriately enough, was "Still Standing." The... Read More
---
Tri-C, Parma FD Arrange Equipment-for-Training Credit Exchange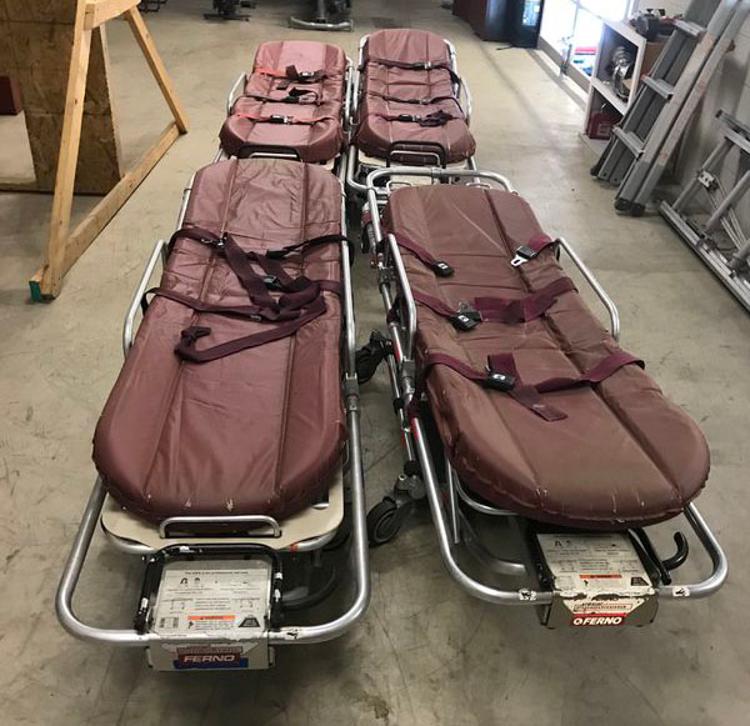 Cuyahoga Community College and the Parma Fire Department have arranged an equipment-for-training credit trade, pending the approval of Parma City Council.Tri-C's Fire Training Academy, located at the KeyBank Public Safety Training Center at Western Campus in Parma, is always on the lookout for creative ways to acquire equipment that students can use during training. As it turns out, some such equipment happened to be sitting in a nearby storage room — practically in the... Read More
---
Area High School Students Experience First-Responder Training at Tri-C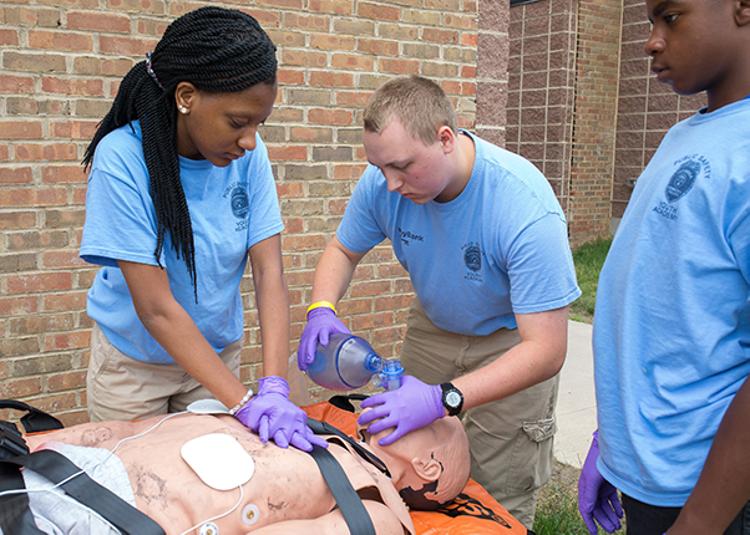 Nationwide, there is a disproportionate lack of women and minority males in public safety professions. Statistics from the U.S. Department of Labor place the number of minorities within the police, fire and emergency medical professions at less than 10% in many regions.The gender discrepancies are equally as pronounced. One in four paramedics are women, along with one in eight police officers and one in 20 firefighters.Cuyahoga Community College's Public Safety Summer Academy seeks... Read More
---
Tri-C Community Champion: Hyland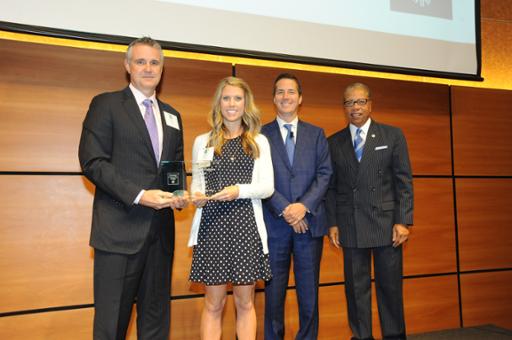 Cuyahoga Community College (Tri-C®) recently honored Hyland with a Community Champion Award for its support of the College's Career Center and students entering the information technology field. The Westlake company serves on the Career Center's Experiential Advisory Committee, where it provides input and insight on ways to prepare students for employment in the expanding IT job market. Hyland has also opened its doors to students the past several years as a... Read More
---
Tri-C Community Champion: Richard Summers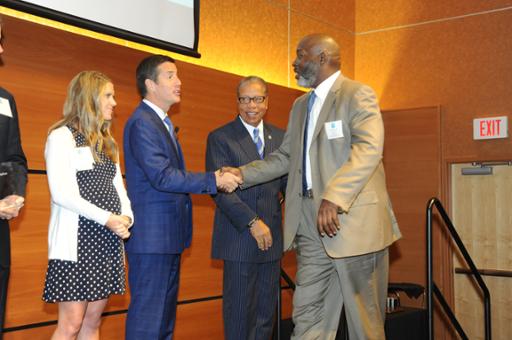 Cuyahoga Community College (Tri-C®) recently honored Richard Summers with a Community Champion Award for his work with 4Ward With Purpose, a nonprofit organization that works with homeless and domestic violence shelters in Northeast Ohio. Building on lessons learned at Tri-C, Summers is developing conflict resolution training workshops to hold in the shelters. His work builds on his extensive knowledge of social justice issues and passion for helping others. "His... Read More
---
Tri-C Student Organizes First TEDx Conference in Chagrin Falls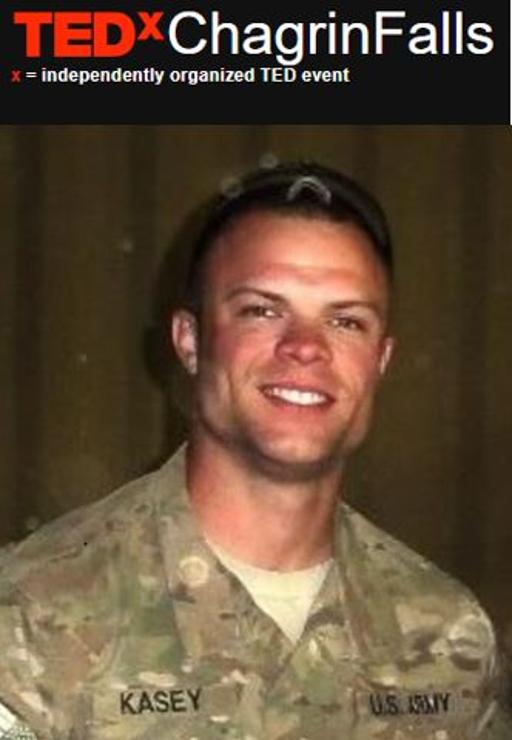 Cuyahoga Community College (Tri-C®) student Michael Kasey plans on getting a conversation started in Chagrin Falls. Kasey organized the town's inaugural TEDx event, which will take place Saturday, July 20, at Chagrin Valley Little Theatre. The first of eight speakers hits the stage at 10 a.m. at the venue, located at 40 River St. in Chagrin Falls. A dream earlier this year sparked the idea to hold the event, Kasey told the Chagrin Valley Times. He said his goal is... Read More
---
OCCAC Names Tri-C's Mark Rodriguez 'Athletic Director of the Year'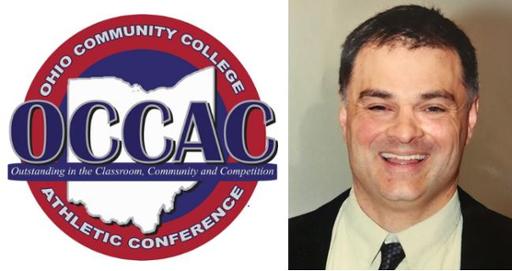 Mark Rodriguez of Cuyahoga Community College (Tri-C®) has been named 2018-2019 Athletic Director of the Year by the Ohio Community College Athletic Conference. The honor — voted on by the conference's athletic directors — follows award-winning seasons by Tri-C's baseball and softball teams. Rodriguez oversees both programs from his position at Western Campus in Parma. "I am grateful for this recognition," Rodriguez said.... Read More
---
Tri-C President Alex Johnson on Why You Should Never Lead Alone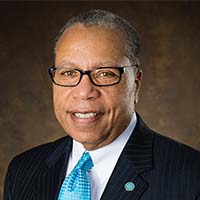 It's easy for the chief executive of a large organization to think they are singularly responsible for maintaining the culture, standards and direction of the organization.But while it's true that the "the buck stops here," sometimes requiring the head of the outfit to make difficult judgment calls that no one else can, effective leadership is far more often a team effort.Cuyahoga Community College President Alex Johnson recently spoke with Smart... Read More
---
Tri-C Board Approves Levy for November Ballot
The Cuyahoga Community College (Tri-C®) Board of Trustees voted today to place a 1.9-mill renewal levy with a 0.4-mill increase on the Nov. 5 ballot to sustain Tri-C's vital educational and economic impact in Northeast Ohio. The request asks Cuyahoga County property owners for an additional investment of $1.17 per month on a $100,000 home. Collection of the levy would begin in 2020 and run 10 years. The proposed levy is necessary to keep higher education affordable and... Read More
---
STEM Center Coming Fall 2019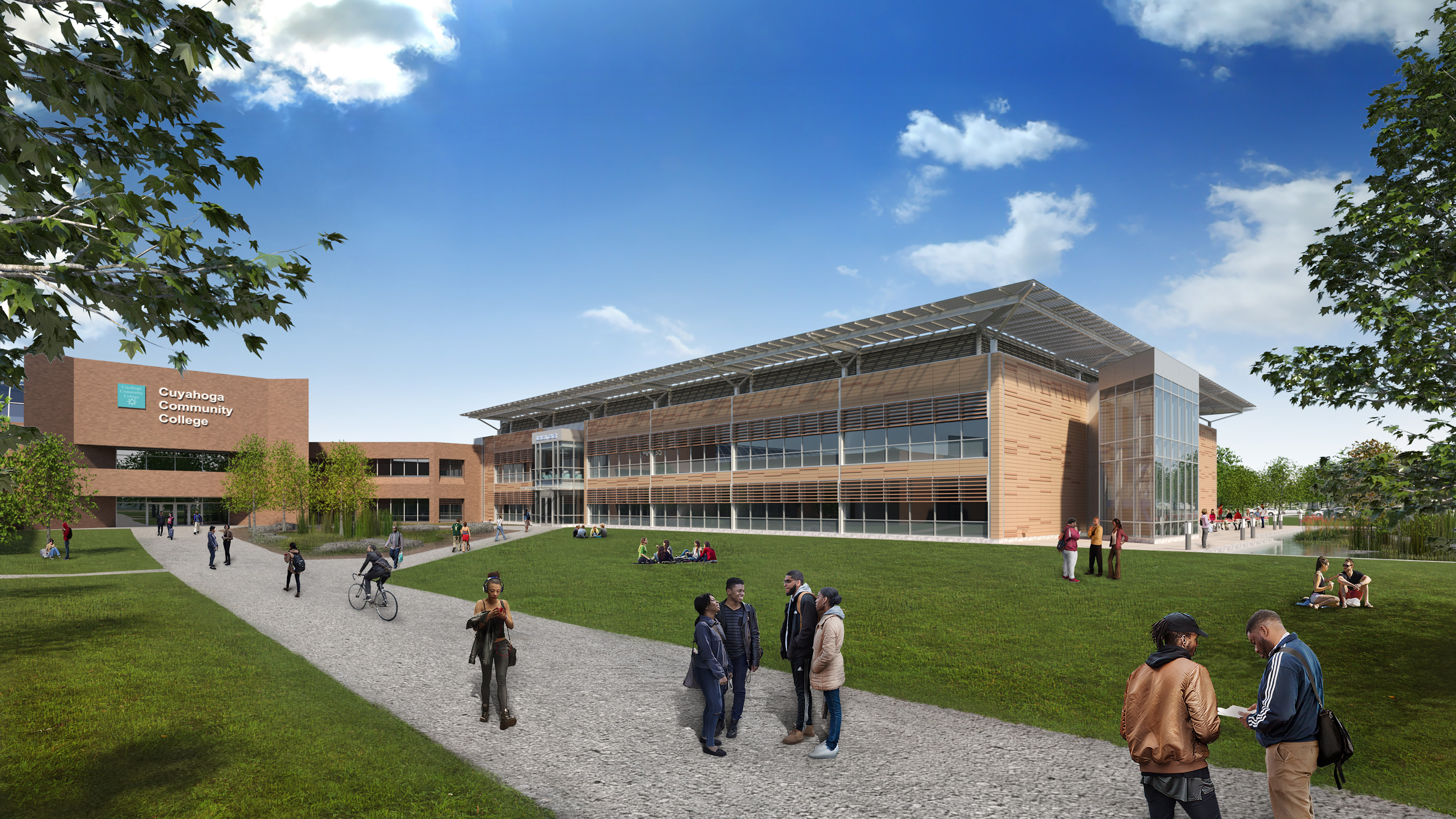 Cuyahoga Community College (Tri-C®) is on track to open its new Western Campus STEM Center this fall, welcoming students to a state-of-the-art facility where collaborative learning is the order of the day.The $34 million project reflects the College's efforts to address the increasing importance of science, technology, engineering and math - or STEM - disciplines for graduates entering the workforce. "Whether a student earns an associate degree or a workforce... Read More
---
TREE Fund Awards Scholarship to Tri-C Horticulture Student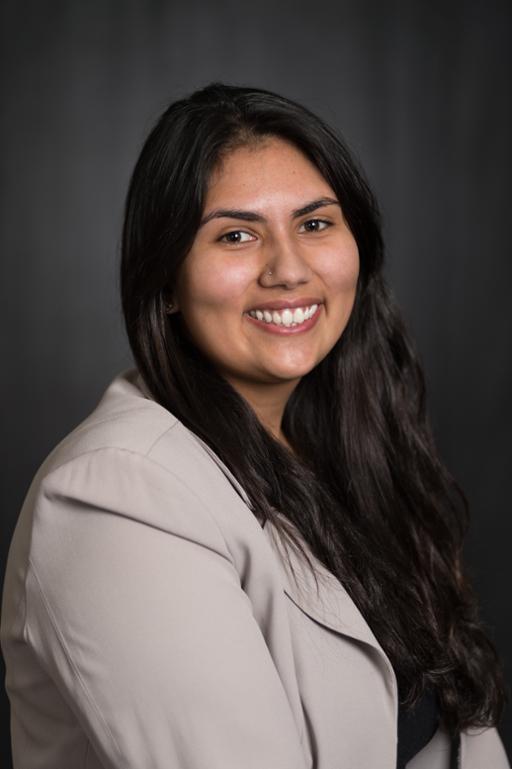 The Tree Research and Education Endowment (TREE) Fund made an investment in urban forests by investing in Cuyahoga Community College (Tri-C®) horticulture student Kasandra Hernandez. The TREE Fund recently awarded Hernandez a $5,000 scholarship to continue her studies in the College's Plant Science and Landscape Technology program at Eastern Campus. She received the nonprofit organization's Robert Felix Memorial Scholarship. Only six students across the nation... Read More
---
AAC&U Highlights Tri-C's Mandel Humanities Center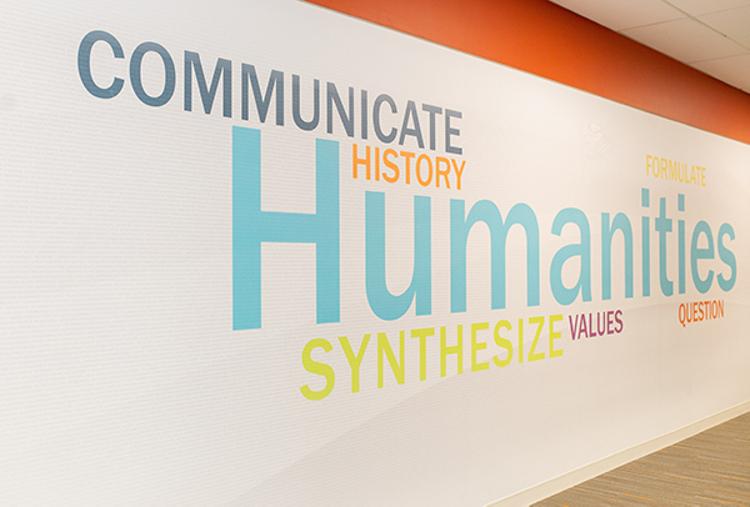 Recent Cuyahoga Community College graduate Adolphe Musanga had a hard time adjusting to life in Cleveland. Not only was it thousands of miles from his native Democratic Republic of the Congo, it was winter – when Cleveland is at its coldest and grayest.But Musanga didn't let the shock of a new climate, or culture, dissuade him. He enrolled at Tri-C and found a sense of purpose and belonging at the Jack, Joseph and Morton Mandel Humanities Center, a part of the Jack, Joseph... Read More
---
Ohio Transfer Council Honors Tri-C's Kimberly Liddell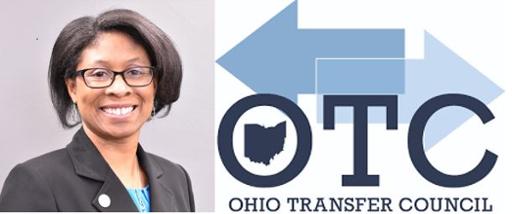 The title on Kimberly Liddell's business card — transfer specialist — barely scrapes the surface of her work at the Metropolitan Campus of Cuyahoga Community College (Tri-C®). That could explain why the Ohio Transfer Council (OTC) awarded Liddell its Tom Vandermeulen Award, which recognizes contributions leading to enhanced relations among people of diverse backgrounds. Liddell received the award during the OTC's 2019 annual meeting earlier... Read More
---
From Municipal Court to Commencement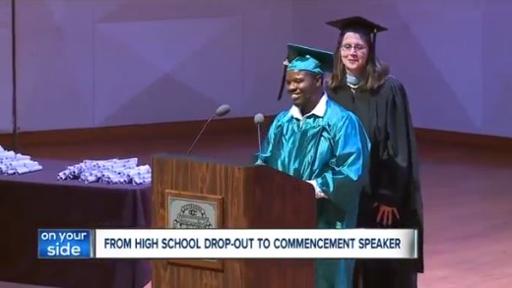 On Thursday, Antonio Dobyne once again found himself standing in front of Cleveland Municipal Court Judge Emanuella Groves. The circumstances, however, couldn't have been more different. Dobyne spoke to Groves as he stood at the podium during the Ohio's Options Adult Diploma Program and High School Equivalency Commencement at Cuyahoga Community College (Tri-C®). He wanted to thank her for trusting him to change his future. Five years ago, when Dobyne appeared... Read More
---
Goldman Sachs Expands Small Business Program Following Success at Tri-C

The success of the Goldman Sachs 10,000 Small Businesses (10KSB) program at Cuyahoga Community College (Tri-C®) led the investment bank to spread the economic development program to three other Ohio cities. 10KSB will now be offered at Cincinnati State Technical and Community College, Columbus State Community College and Sinclair Community College in Dayton. Goldman Sachs will formally announce the expansion today. The program made its Ohio debut at Tri-C in 2012 to provide small... Read More
---
GM Scholarship at Tri-C Offers Students Debt-Free Path to Auto Tech Jobs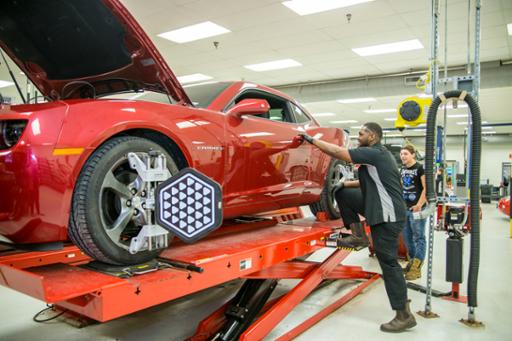 General Motors Co. is partnering with Cuyahoga Community College (Tri-C®) to launch the GM Dealer Technician Scholarship, a program that can help students graduate debt-free with a two-year associate degree in automotive technology. Tri-C is one of seven community colleges in Michigan, Ohio and Pennsylvania teaming with GM on the program, which will begin this fall. Eighty students will be eligible for scholarships covering full tuition and fees. Their coursework and paid co-op... Read More
---
Tri-C Foundation Honors Rick Chiricosta for Distinguished Service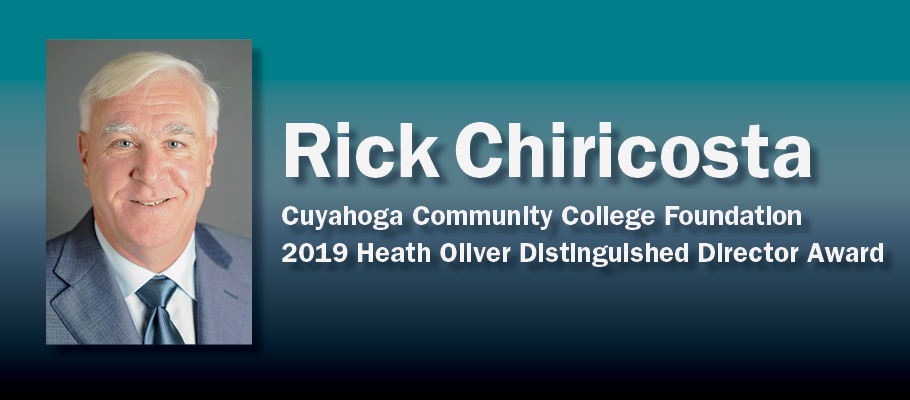 The Cuyahoga Community College Foundation Board of Directors awarded its 2019 Heath Oliver Distinguished Director Award to Rick Chiricosta in appreciation of his exemplary service to the College and its students for the past decade. Chiricosta served as the Foundation's board chairperson from 2014 to 2017. Under his leadership, the Foundation grew its endowments by nearly 50% — from $42.5 million to $62.6 million — to benefit Tri-C and its students. Additional... Read More
---
Two Triceratops Named Baseball All-Americans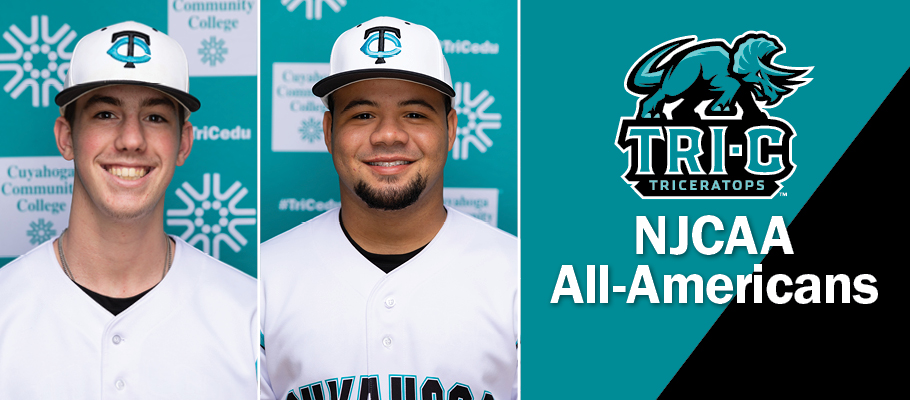 Two of the nation's top NJCAA Division II baseball players this season took the field for Cuyahoga Community College (Tri-C®). Brock Begue and David Espinal earned spots on the 2019 All-American Team following a campaign that included a deep postseason run for the Triceratops, ending one step short of nationals. Begue became a two-time All-American after leading the nation in strikeouts, fanning 130 batters in 67 innings. The left-hander earned second-team All-American... Read More
---
'Tri-C Access Centers' Bring College Programs Into the Community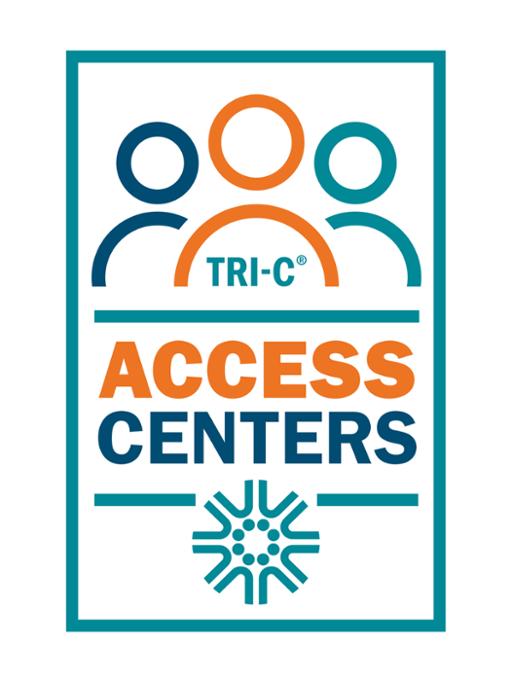 Cuyahoga Community College (Tri-C®) and community partners today announced the launch of Tri-C Access Centers to bring education and job-training opportunities to neighborhoods gripped by poverty. The College is collaborating with Esperanza Inc. and Olivet Housing and Community Development Corp. (OHCDC), an arm of Olivet Institutional Baptist Church, on the first two centers. Each organization will host a Tri-C Access Center. Esperanza is providing space at its offices at 3104 W.... Read More
---
Tri-C Foundation Announces New Leadership Team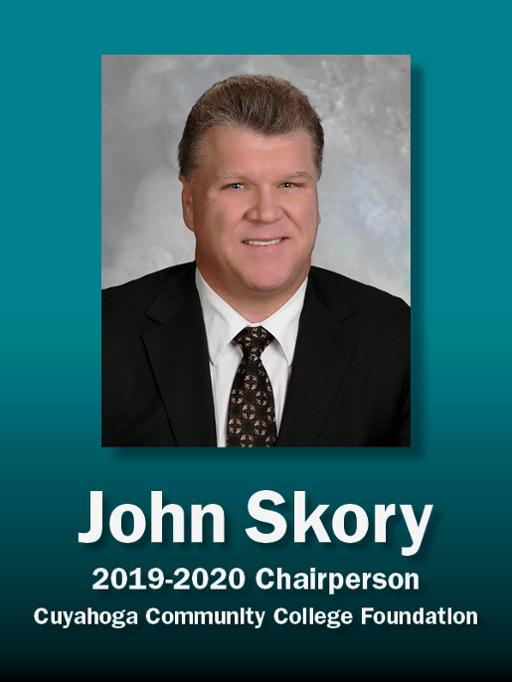 The Cuyahoga Community College (Tri-C®) Foundation announced its 2019-2020 leadership team during its annual meeting. John Skory, president of Ohio operations at FirstEnergy Corp., was appointed chairperson. The Cleveland native — who is also a Tri-C graduate — has served as a Foundation director since 2014. "I know firsthand the power of a Tri-C education," Skory said. "The Cuyahoga Community College Foundation puts degrees and... Read More
---
AT&T Commits $100,000 to Tri-C as part of 'Believe Cleveland' Initiative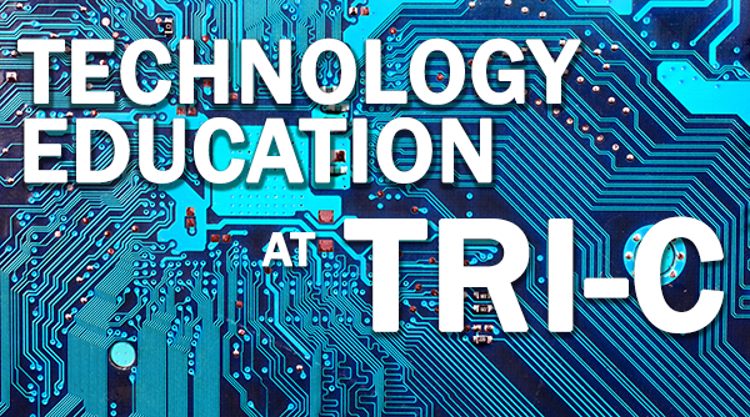 Cuyahoga Community College is among a handful of local organizations that will benefit from AT&T's generosity in the coming years.The global telecommunications company announced Monday that it has committed more than $350,000 to Northeast Ohio nonprofits and educational organizations as part of its new "Believe Cleveland" initiative.The initiative is aimed at improving digital literacy and technology-based learning throughout the region, providing individuals... Read More
---
Two Tri-C Softball Players Named All-Americans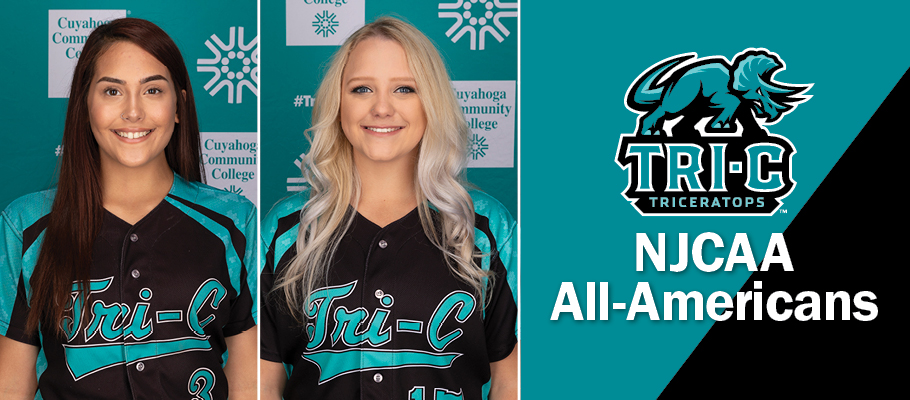 Two Cuyahoga Community College (Tri-C®) softball players earned 2019 NJCAA Division II All-American honors after leading the Triceratops to a district title and the national championship tournament. Catcher Megan Mulhan — who led the nation with 78 RBI — was named a first-team All-American. She batted .485 while striking out only seven times in 50 games. The freshman also ranked among the national leaders, with 22 doubles. Shortstop Daniele Rivera received... Read More
---
Tri-C Ceremony Honors Adults Earning High School Equivalency Diplomas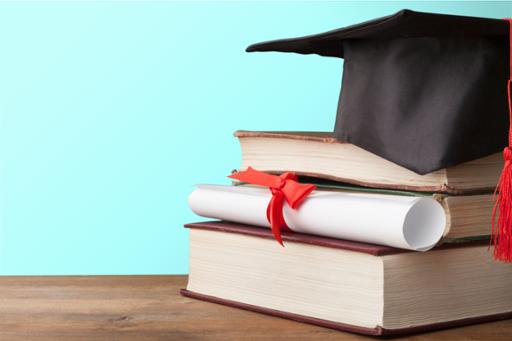 The academic achievement and determination of 162 adults who returned to the classroom to earn a high school diploma will be celebrated Thursday, June 13, at Cuyahoga Community College (Tri-C®). The 2019 Ohio's Options Adult Diploma Program and High School Equivalency Commencement will take place at 6:30 p.m. in the College's Metropolitan Campus Auditorium, located at 2900 Community College Ave. in Cleveland. Graduates earned their diplomas at Tri-C through the... Read More
---
Tri-C Selected as Military Spouse Friendly School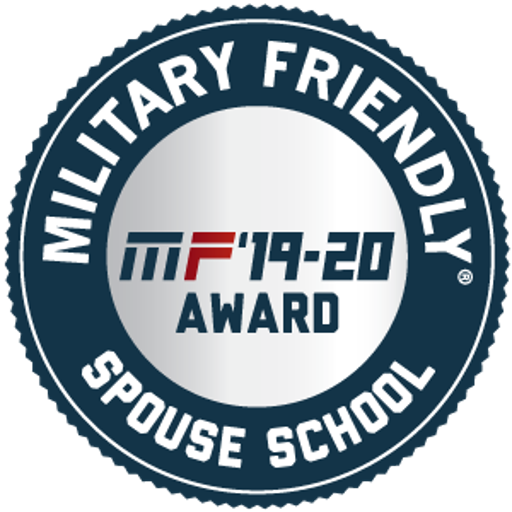 Cuyahoga Community College (Tri-C®) has again been named a Military Spouse Friendly® School for its commitment to serving those married to active duty service members and veterans. Tri-C received the honor for the third consecutive year from VIQTORY, a veteran-owned organization that connects the military community to education and employment opportunities in civilian life. Nearly 200 schools across the nation earned the title. Those earning the designation were evaluated... Read More
---
The Illuminating Company Hires Graduates of Power Systems Institute at Tri-C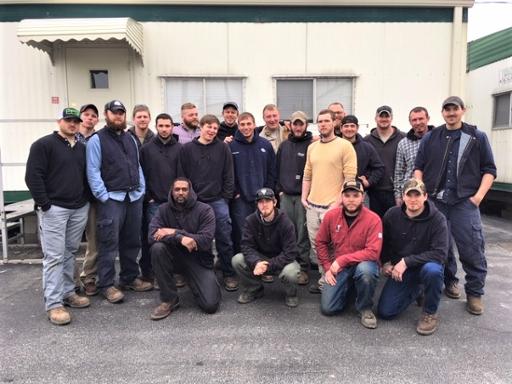 The Illuminating Company has hired 24 graduates of the company's utility worker training program at Cuyahoga Community College (Tri-C®) as part of its ongoing efforts to enhance service reliability for Northeast Ohio customers.  The new line workers represent the third graduating class since the company reinstituted the award-winning Power Systems Institute (PSI) training program at Tri-C in 2014. The program is a partnership between the College and The... Read More
---
Tri-C's Angela Johnson on Exploring Affordable Education Options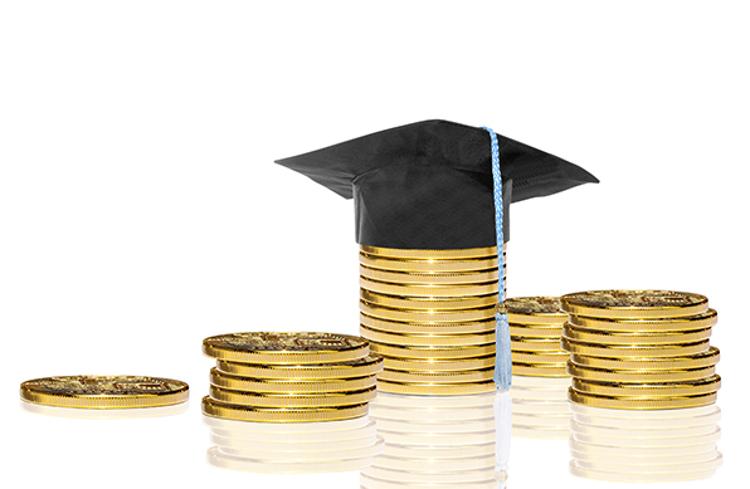 When incoming students think about ways to manage the cost of a college education, federal financial aid programs usually come to mind first.While those programs do provide financial aid for thousands of students every year, Cuyahoga Community College's Angela Johnson notes that the steps students can take to limit college costs aren't limited to filling out a Free Application for Federal Student Aid (FAFSA).Johnson, the College's vice president of Access and... Read More
---
Tri-C Metro Campus President Appointed to College-Wide Position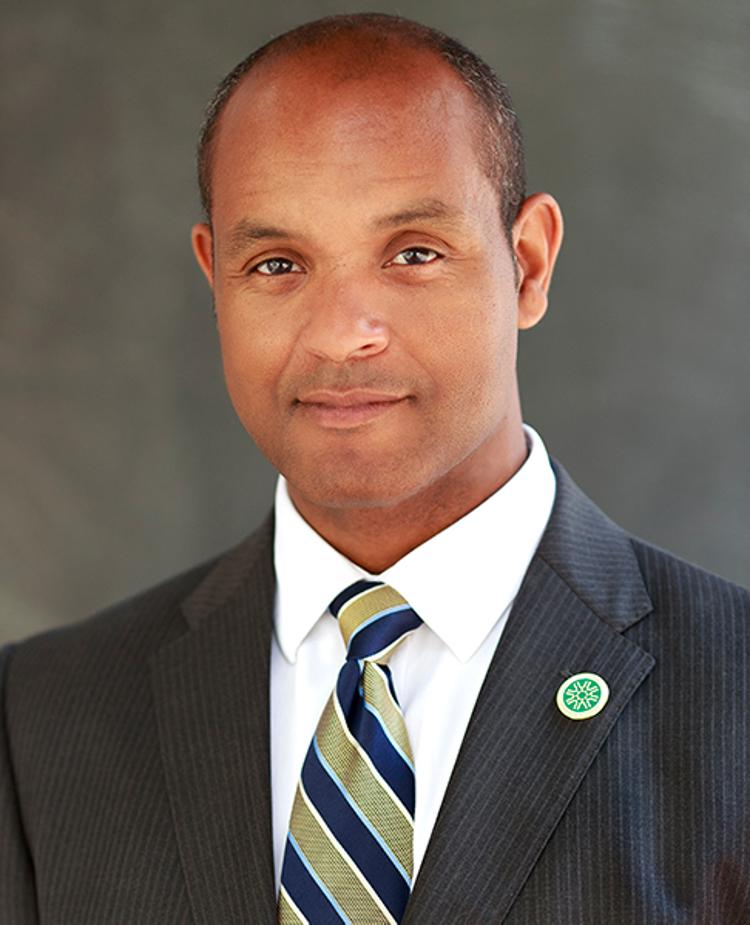 Cuyahoga Community College (Tri-C®) today announced the appointment of Michael Schoop to the College-wide role of vice president of Evidence, Inquiry and Retention, effective July 1. Schoop has led Tri-C's Metropolitan Campus since 2006.In this pivotal role, Schoop will be responsible for a data-driven institutional effectiveness program focused on improving student retention and completion. This position will build upon Tri-C's considerable increase in graduation... Read More
---
Matthew Whitaker: A Miracle in Music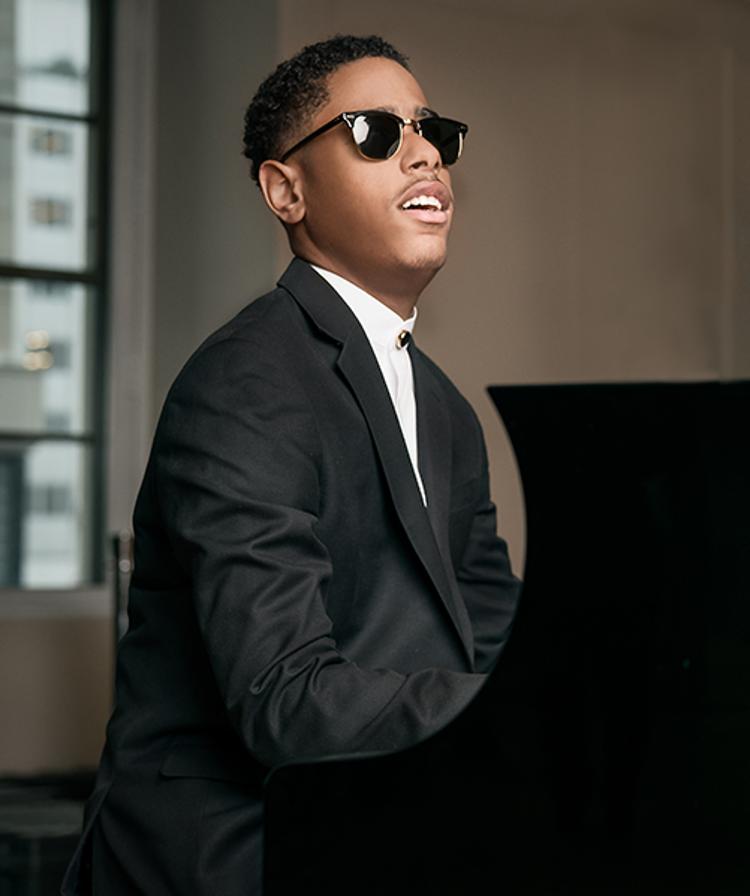 Blind since birth, 18-year-old jazz pianist Matthew Whitaker inevitably draws comparisons to Stevie Wonder. The humble teen, however, says nobody can truly match the legendary musician. "There's really only one Stevie," Whitaker told NBC's Today show during a 2018 interview.People may one day talk in the same reverential tones about Whitaker, one of the artists taking the stage this summer during the 40th annual Tri-C JazzFest Cleveland,... Read More
---
Tri-C's Brock Begue Selected in 11th Round of MLB Draft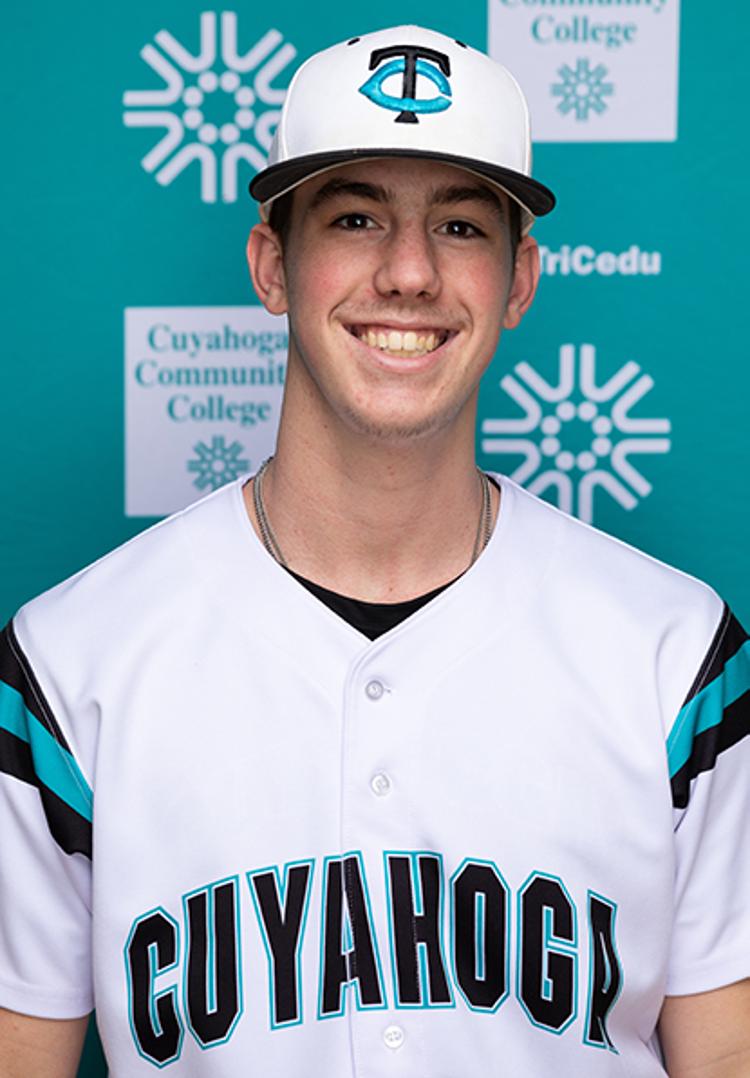 Brock Begue is officially a professional baseball player.Wednesday afternoon, the Milwaukee Brewers selected the Triceratops' left-handed pitcher in the 11th round of the 2019 Major League Baseball First-Year Player Draft. Begue was the 26th player selected in the 11th round, 343rd overall.Begue said he was "speechless" when he received the call from Milwaukee."It's been my dream since childhood to be a professional athlete," he... Read More
---
Top Marks: Tri-C Student-Athletes Receive Conference Academic Honors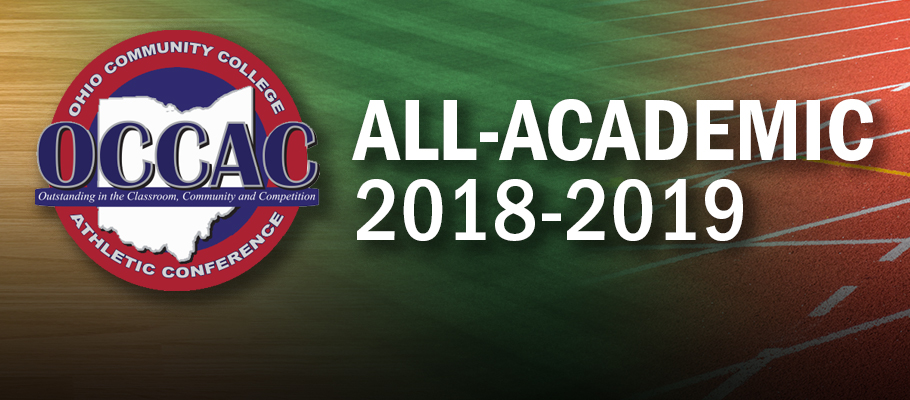 Eighteen student-athletes at Cuyahoga Community College (Tri-C®) earned All-Academic recognition from the Ohio Community College Athletic Conference for their classroom success during fall semester.To gain All-Academic status, students needed at least a 3.3 GPA while completing 12 or more credit hours during the semester.The following Tri-C students, listed by team, were recognized (* indicates a 4.0 GPA).Baseball: Dylan Brister of Grafton; Landon Hunt of Waterford, Michigan; Dan... Read More
---
A High Note: Tri-C Vocal Arts Students Performing With Jason Mraz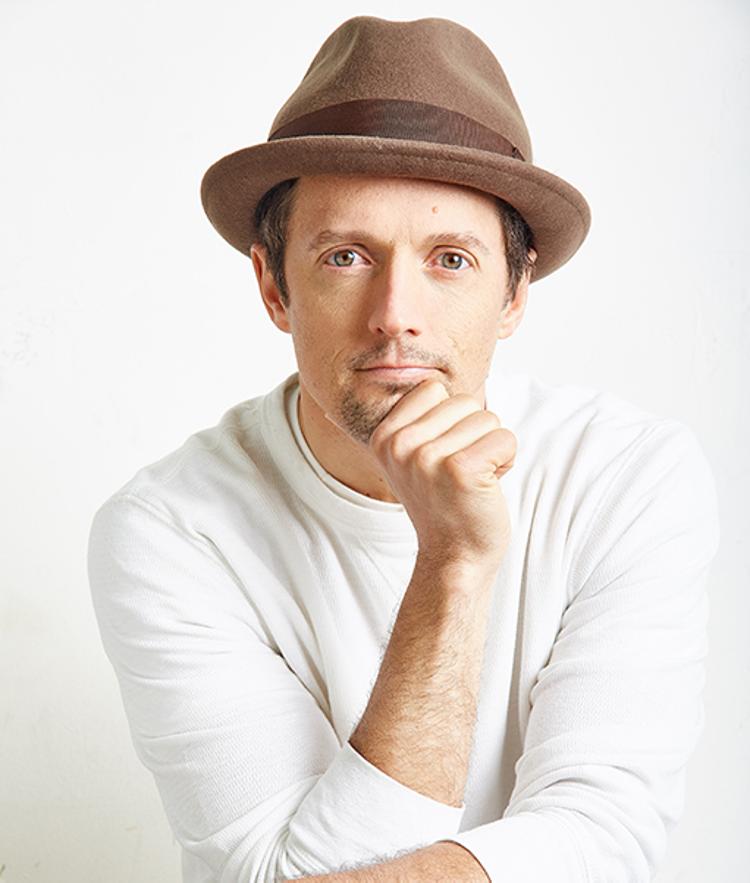 More than 100 young singers in the Vocal Arts Mastery Program at Cuyahoga Community College (Tri-C®) will showcase their growing choral skills during two concerts with Grammy Award-winning singer Jason Mraz at Cleveland's Severance Hall.The performances with Mraz and the Contemporary Youth Orchestra will take place at 7 p.m. Saturday, June 8, and 4 p.m. Sunday, June 9. The evening will feature hits from Mraz's catalog backed by the 115-piece orchestra.Tickets to... Read More
---
Dance Academy Offers Creative Outlet for Area Kids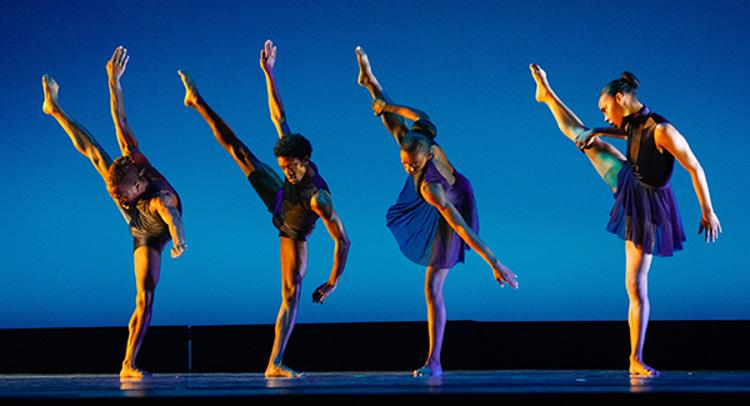 Cuyahoga Community College's Dance Academy gives area children and teens an education in dance mastery. But it gives them something else as well.The academy, directed by Terence Greene, teaches its students important life lessons.Recently, WCPN/ideastream spotlighted the academy in a short documentary, offering a glimpse into the lives it has changed. Many of the academy's students wouldn't have had the opportunity to pursue a dance education if not for the Tri-C... Read More
---
Tri-C's Starr Sherman: Consider an Apprenticeship Program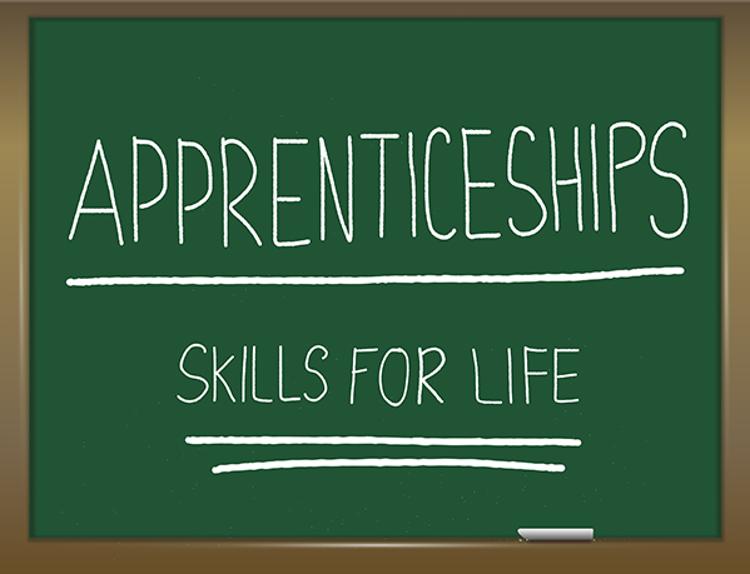 An increasing number of U.S. companies have launched or expanded apprenticeship programs in recent years. The reason? They're delivering results for employers as well as students.Apprenticeships help defray the cost of education for students preparing to enter trades and other skilled-labor fields. At the same time, they allow employers to develop new talent, equipping future full-time employees with skills and a knowledge base specific not just to the industry, but to the company... Read More
---
Tri-C to Host 'Adult Student Visit Nights' in June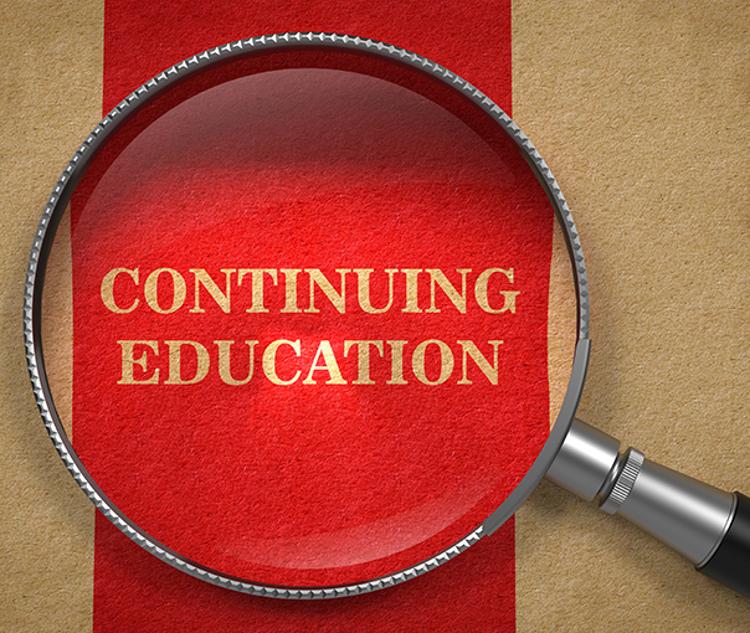 No matter your age, it is never too late to return to the classroom.Learn about the many academic and career training opportunities available at Cuyahoga Community College (Tri-C®) during Adult Student Visit Nights at four College sites in the middle of June. The free events offer a one-stop shop for nontraditional students interested in pursuing a degree or professional certification to improve their career outlook and future.Events will be held at the following locations:Brunswick... Read More
---
National Advisory Board Gathers to Guide Tri-C's Mandel Humanities Center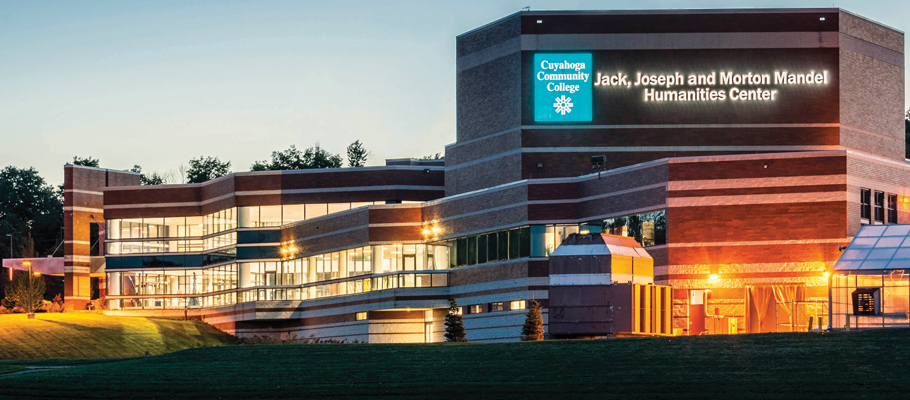 Liberal arts education thought leaders will gather today and tomorrow for the inaugural meeting of the National Advisory Board of the Jack, Joseph and Morton Mandel Humanities Center at Cuyahoga Community College (Tri-C®). The College empaneled the 10-member board as a guiding force for the unique center, which seeks to cultivate the next generation of Northeast Ohio leaders through a civic-oriented humanities education. "The Mandel National Advisory Board promises to... Read More
---
Tri-C Photography Grad Focuses on Veterans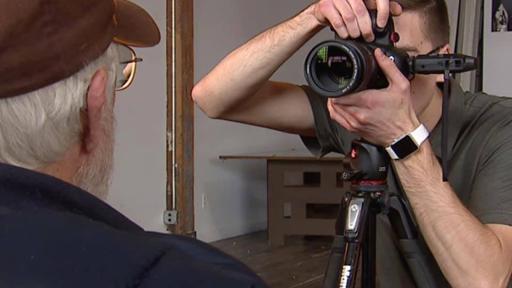 Cuyahoga Community College (Tri-C®) graduate Nick Hoeller continues to bring attention to the valor shown by U.S. military veterans through his "Faces of Sacrifice" portrait photography project. Recent reports aired by WEWS/Channel 5 and WOIO/19 News featured Hoeller's efforts to honor veterans through his camera. The Medina photographer said the pictures show the dedication and devotion of those who served. The 22-year-old said that his grandfather,... Read More
---
Honoring an Individual's Sense of Self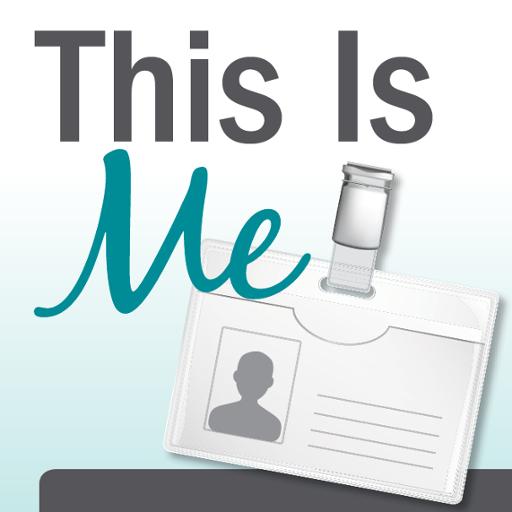 For many, college is about more than finding a career — it's about self-discovery and becoming who they truly want to be. With this in mind, Cuyahoga Community College (Tri-C®) now offers students and employees the opportunity to indicate a preferred name, personal pronouns and/or gender identity within their personal profiles on my Tri-C space. A preferred name is a name that a person chooses to be identified by, apart from their legal name. Prior to this... Read More
---
Triceratops Softball Season Ends at Nationals
One of the best seasons in the history of the Cuyahoga Community College (Tri-C®) softball program ended at the NJCAA Division II National Championship tournament following losses to two teams ranked in the Top 10. The Triceratops ended the year with a record of 37-13 after a 5-3 loss to #10 Itawamba Community College on Thursday, May 23, in the second round of the tournament's consolation bracket. Earlier that same day, the team beat #6 St. Louis Community College 9-4 to... Read More
---
Learn About Life as a First Responder at Tri-C's Public Safety Summer Academy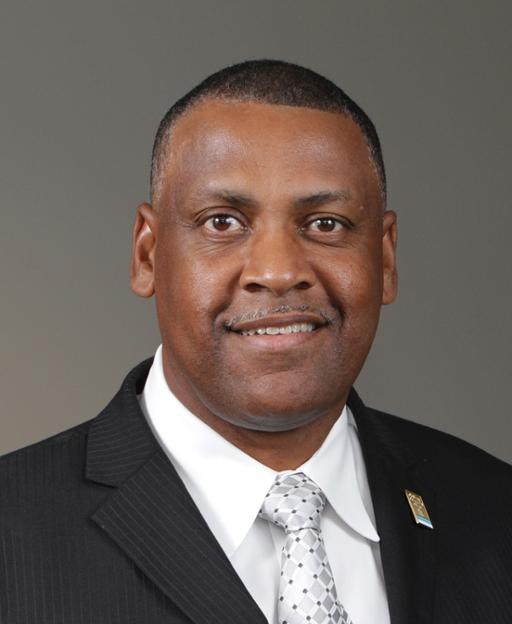 What's it like to work as a first responder? Teens enrolled in the Public Safety Summer Academy at Cuyahoga Community College (Tri-C®) are going to spend three weeks in June finding out. Hands-on training at the academy introduces high school students to life as a first responder, whether it's extinguishing fires, investigating crimes or providing emergency medical treatment. Tri-C's Clayton Harris visited the set of We The People at WKYC/Channel 3 to... Read More
---
Tri-C's Transportation Innovation Center Hosts Open House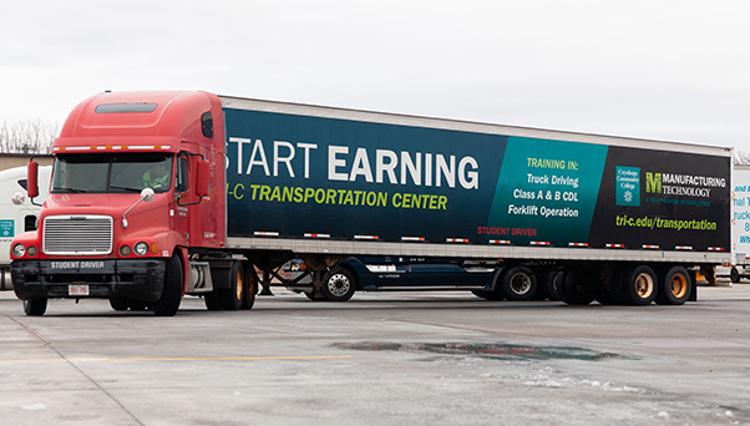 The new Transportation Innovation Center at Cuyahoga Community College (Tri-C®) offers workforce training designed to fill in-demand jobs critical to keeping the U.S. economy rolling. An open house celebration to showcase the center and its programs will take place at 11:30 a.m. Tuesday, June 4. The center is located at 24881 Rockwell Drive in Euclid. The training site houses the College's Truck Driving Academy — which has turned out nearly 1,000 graduates over... Read More
---
Tri-C Partners With IBM on Blockchain Training Program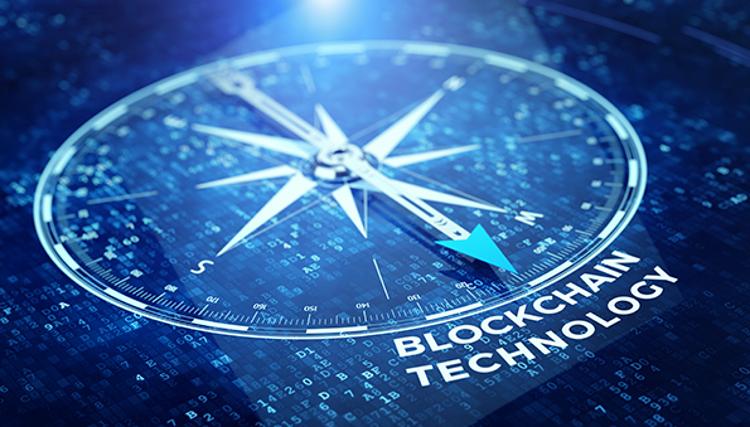 Is blockchain the future of Cleveland?Cuyahoga Community College is among the local organizations working to make the answer "yes." A recent partnership with IBM is helping move the needle in that direction.Along with Wake Technical Community College in North Carolina, Tri-C was one of the first two community colleges in the U.S. to become blockchain educational partners with IBM.The IBM partnership, through the tech giant's New Collar initiative, was finalized... Read More
---
Tri-C Awarded State Grant to Support Foster Youth

A state grant awarded to Cuyahoga Community College (Tri-C®) will help students from the foster care system pursue their dreams of higher education. The Short-Term Certificate Foster Youth Grant provides funding to help students from foster care earn credentials and certificates that will help them achieve academic and career goals. The Ohio Department of Higher Education announced the grant award today. Tri-C is among 16 community colleges and three universities in Ohio receiving... Read More
---
Tri-C Commemorates 75th Anniversary of D-Day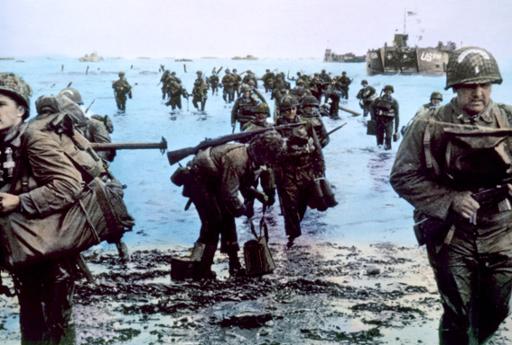 Cuyahoga Community College (Tri-C®) will commemorate the 75th anniversary of the D-Day invasion — a deadly mission that changed the course of World War II — during an evening vigil Wednesday, June 5, at Western Campus.  "Reflections and Remembrance" begins at 7 p.m. in the B Atrium of the Liberal Arts building on the southwest side of campus. The free community event will include the presentation of a D-Day video documentary from the... Read More
---
A Burning Desire to Learn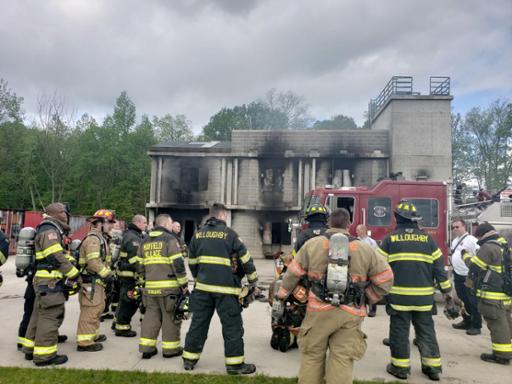 Emergency situations continually popped up this week at the Western Campus of Cuyahoga Community College (Tri-C®). In other words, everything went according to plan. Firefighters from seven Northeast Ohio departments spent two days at Tri-C's KeyBank Public Safety Training Center conducting live fire training drills. More than 80 first responders took part in the drills in the burn building. The News-Herald featured the training in a front-page story May 22. The article... Read More
---
Celebrate the LGBTQ+ Community with Tri-C at 'Pride in the CLE'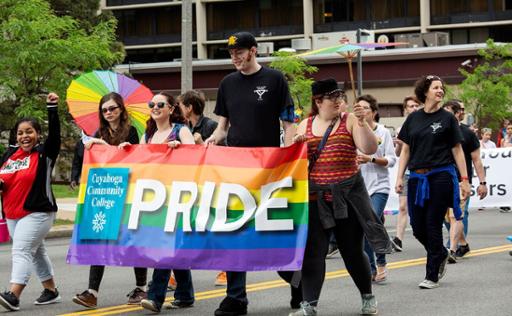 The Sexual Orientation and Gender Equality (SOGE) Council and Lambda Gender Sexuality Alliance at Cuyahoga Community College (Tri-C®) are seeking marchers to participate in the Pride in the CLE 2019 March. Celebrate the LGBTQ+ community and the College's diversity efforts by walking in this year's event Saturday, June 1. The march steps off at noon and winds through downtown before ending at Public Square. The route is less than a mile long. Participants should... Read More
---
Play Ball! Triceratops to Take Swing at National Title
To be the best, you have to beat the best. The Cuyahoga Community College (Tri-C®) softball team opens the NJCAA Division II National Championship tournament this week against Phoenix College — a powerhouse that played in the 2018 championship game. Phoenix enters the 16-team tournament as the #3 seed with a record of 48-7. Tri-C is seeded 14th in the bracket after a 36-11 season. The teams play at 4:30 p.m. Wednesday at Traceway Park in Clinton, Mississippi. Tri-C... Read More
---
Tri-C Grad Guides Older Adults Across the 'Digital Divide'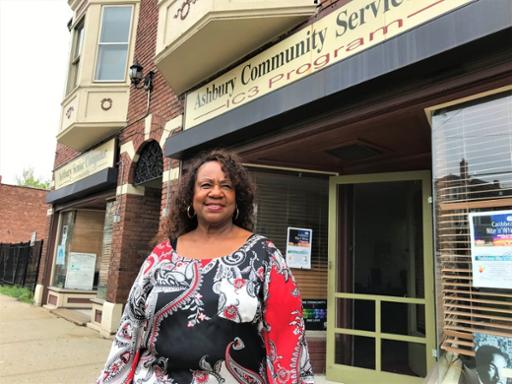 The ability to learn is ageless. That is the motto for the Ashbury Senior Computer Community Center (ASC3), a life-changing Cleveland organization founded by Cuyahoga Community College (Tri-C®) graduate Wanda Davis. ASC3 works to bridge the "digital divide" for older adults by teaching them technological skills. The nonprofit organization has trained more than 7,200 people since opening its doors in 2002. The Plain Dealer's Grant Segall recently... Read More
---
Creative Growth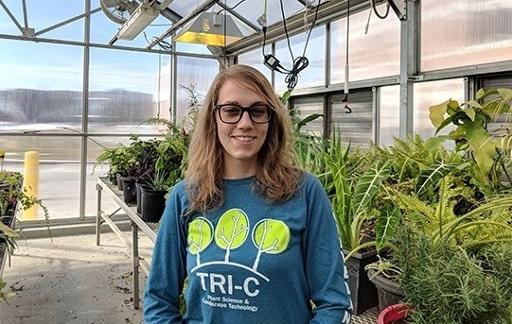 Cuyahoga Community College (Tri-C®) taught Lauren Linden how to grow her love of art. Linden has emerged as an award-winning student in the College's Plant Science and Landscape Technology program at Eastern Campus, where she combines her artistic talent with a love for working outdoors. Lawn & Landscape magazine recently profiled Linden in a "Generation Green" student spotlight. Earlier this year, Linden won an event championship at the 2019... Read More
---
Triceratops Heading to Track Nationals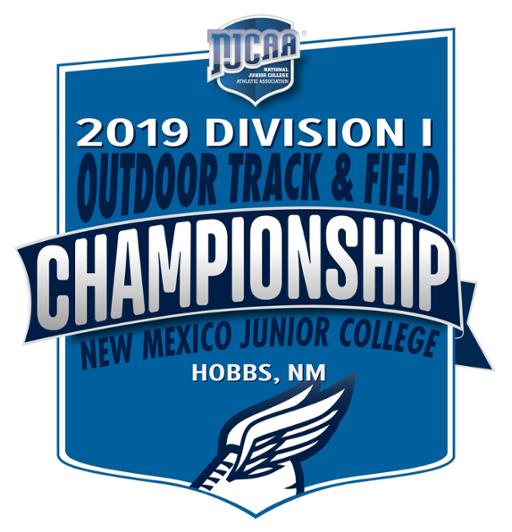 The NJCAA Division I Outdoor Track and Field Championships promises to be busy for Artis Sims of Cuyahoga Community College (Tri-C®). The thrower will compete in three events — discus, hammer throw and shot put — during the national finals May 16-18 in Hobbs, New Mexico. She will be joined at the event by high jumper Vanessa Lane. Sims enters the meet with the nation's 10th longest throw in the shot put this season. She is ranked 12th nationally in the... Read More
---
Tri-C's William Gary to Head Ohio Workforce League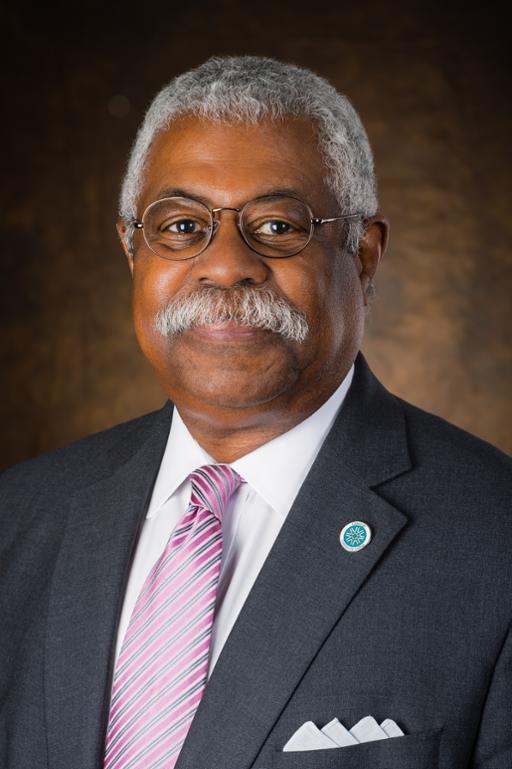 A new statewide workforce team created to strengthen Ohio's career-readiness training will be led by William Gary, executive vice president of the Workforce Community and Economic Development division at Cuyahoga Community College (Tri-C®). The Ohio Workforce League includes workforce development leaders from all 23 of the state's community colleges. The group will work to develop innovative solutions to help more adults learn new skills to compete in... Read More
---
A Recipe for Success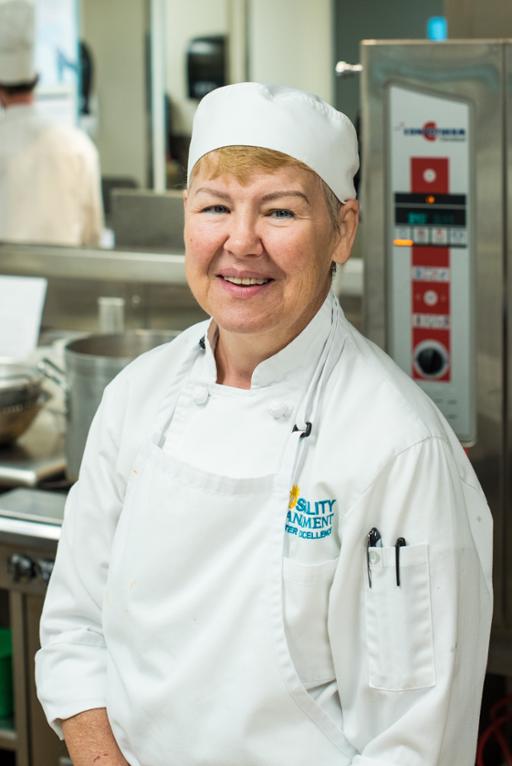 Susan Barlow didn't know where she was heading when she arrived at the Western Campus of Cuyahoga Community College (Tri-C®) in 2016. Literally, she was lost. So she walked through an open door and into the office of Tri-C's Women in Transition program. The directions they gave that day led her to the College's 2019 Spring Commencement. Barlow graduates from Tri-C with an Associate of Applied Business degree in culinary arts, three professional... Read More
---
Tri-C Softball: On to Nationals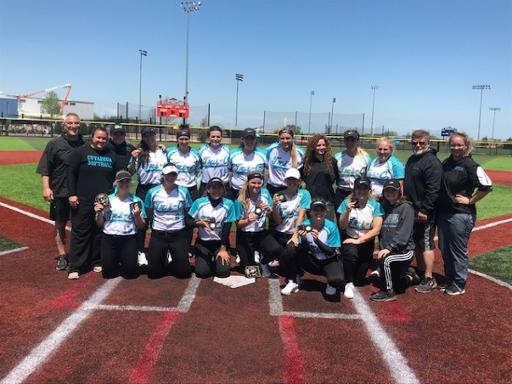 The Cuyahoga Community College (Tri-C®) softball team spent most of the season in the national rankings. Next week, they'll play for the right to be called national champions. The Triceratops stomped Michigan's Oakland Community College 7-0 today to win the district title and earn a spot in the NJCAA Division II National Championship tournament taking place next week. Pitcher Lyndsey Baglia threw a complete-game shutout for Tri-C, allowing only four hits over... Read More
---
Thousands of Miles, One Goal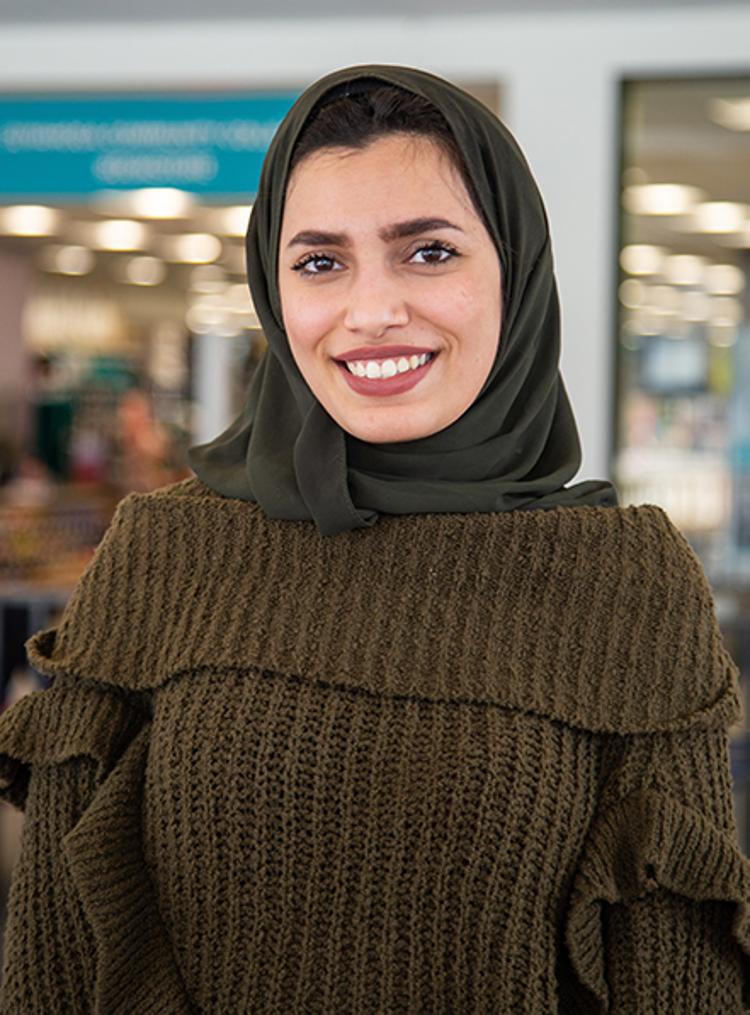 Basma Kadous has long been interested in a career in the medical field. But then again, she was introduced to it much earlier than most.As a high school student in Egypt, she cared for her father, who had a worsening lung condition. At an age when most of her peers were studying for math and history tests, the spring 2019 Cuyahoga Community College nursing graduate was also becoming familiar with oxygen concentrators and pulse oximeters."I basically managed all of his oxygen... Read More
---
Spring Commencement Celebrates Academic Success of Nearly 2,900 Graduates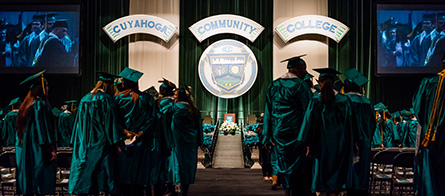 Cuyahoga Community College (Tri-C®) will celebrate the academic achievements of nearly 2,900 petitioning graduates during its Spring Commencement on Thursday, May 16. The College has been asked to confer 2,897 associate degrees and certificates of completion at the graduation ceremony. The total reflects the College's commitment to student success and building a stronger community through education. Among the graduates will be a record 45 teens who attended Tri-C through... Read More
---
Tri-C Baseball Players Catch Postseason Honors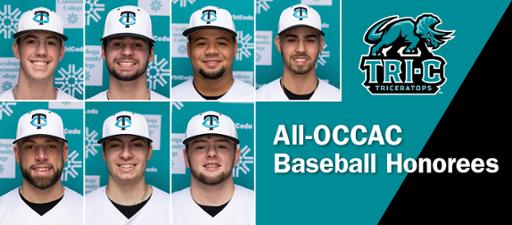 The Cuyahoga Community College (Tri-C®) baseball team placed seven players on the 2019 All-Ohio Community College Athletic Conference Team following another dominating season on the diamond. The Triceratops posted a 34-16 record on the field while once again qualifying for the district tournament and a chance to advance to nationals. The district tournament begins today in Sandusky. The on-field success brought postseason honors for the following players: Colton Bauer: All-OCCAC... Read More
---
Transferring Support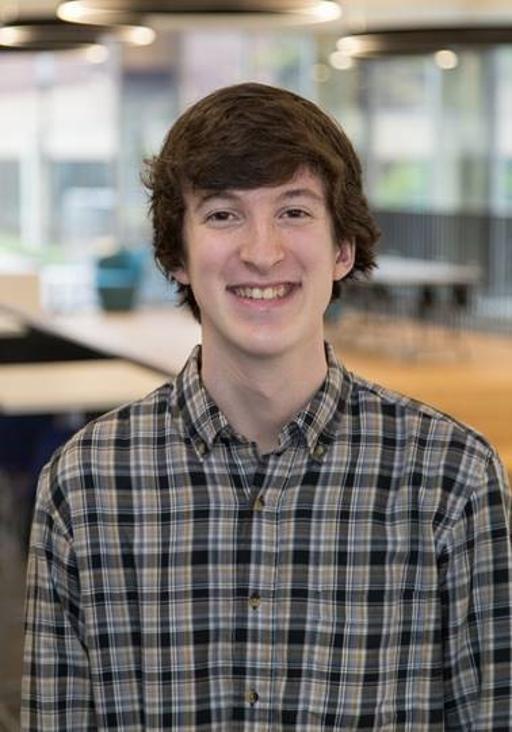 Austin Phillips auditioned for Berklee College of Music his senior year of high school. His self-taught guitar skills — fine-tuned after a decade of playing — impressed the judges enough to grant him admission to the renowned school. The offer, however, did not include scholarship money to help cover a budget-busting tuition and housing bill of more than $60,000 a year. "I didn't want to graduate with that much debt," Phillips said. So he... Read More
---
Rebuilding a Degree Dream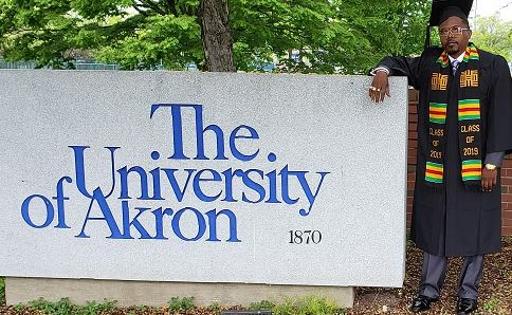 More than two decades ago, life's detours turned Darcius Linton Sr. away from his goal of graduating from the University of Akron. Cuyahoga Community College (Tri-C®) helped direct him back. Linton made headlines in the Akron Beacon Journal over the weekend after earning his bachelor's degree in construction engineering technology 23 years after first setting foot on Akron's campus. That's not the timetable Linton expected when he enrolled... Read More
---
Designing a New Future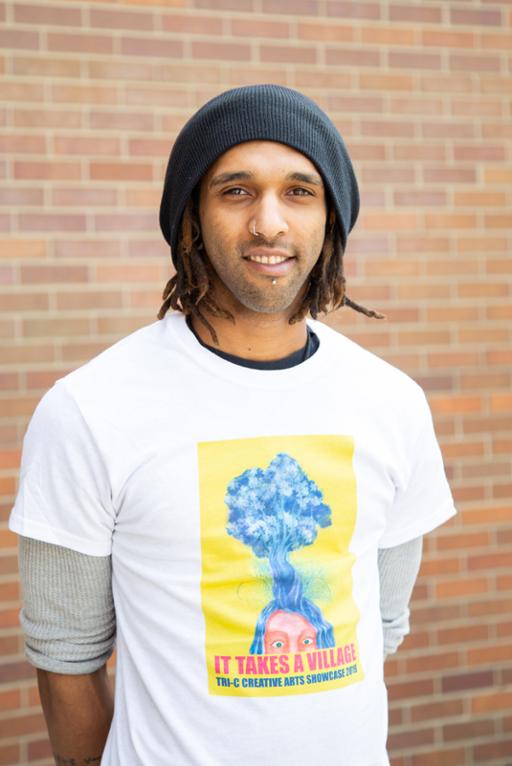 Malcolm Bellew felt trapped inside the factory walls where he pulled shift after monotonous shift. The paychecks kept his wallet filled, but he felt his creative spirit being crushed every time he punched the clock. "I didn't care about it," he said. "I knew I had to make a change." So one day on his lunch break, he called Cuyahoga Community College (Tri-C®). The conversation led to an invitation to attend orientation. He enrolled... Read More
---
Success Runs in the Family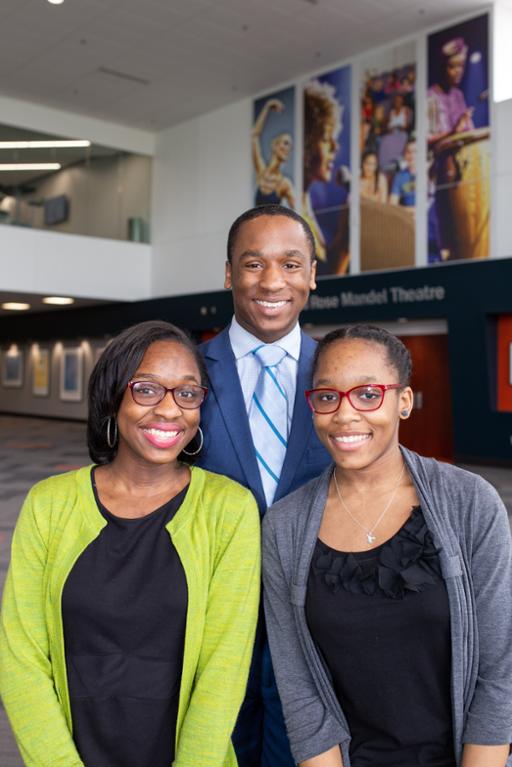 When Xavier McDaniel entered the College Credit Plus program at Cuyahoga Community College (Tri-C®), he had no idea he was blazing a trail for his entire family. He was 12 years old when his parents enrolled him in the program. College Credit Plus allows students in grades 7-12 to take college courses, earning college credits — and, in some cases, certificates and degrees — prior to high school graduation. "Xavier was our trial run, so to... Read More
---
Finding Her Future at Tri-C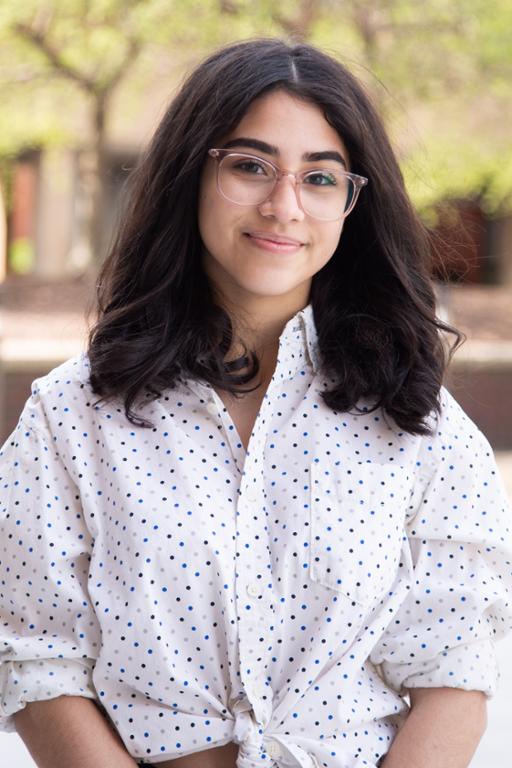 Brendaliz Vargas looked at her finances and did not see college in her future. Despite a flawless 4.0 GPA her freshman year at Cleveland's John Marshall High School, the teen wondered how she could take the next step and become the first college graduate in her family. She found her answer at Cuyahoga Community College (Tri-C®). Vargas began taking classes at Tri-C her sophomore year through High Tech Academy. This month, she'll cross the stage at the... Read More
---
Tri-C Softball Shortstop Daniele Rivera Named Conference Player of the Year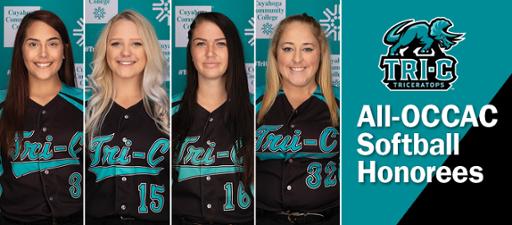 Cuyahoga Community College (Tri-C®) softball player Daniele Rivera has been named 2019 Player of the Year by the Ohio Community College Athletic Conference, which announced its postseason awards this week. Rivera batted .504 while posting a .600 on-base percentage, ranking among the national leaders in both categories. The shortstop stole 26 bases and scored 44 runs for the Triceratops. She also added 27 RBI. The sophomore from Brooklyn is studying criminal justice at Tri-C. Three... Read More
---
Overcoming the Math Barrier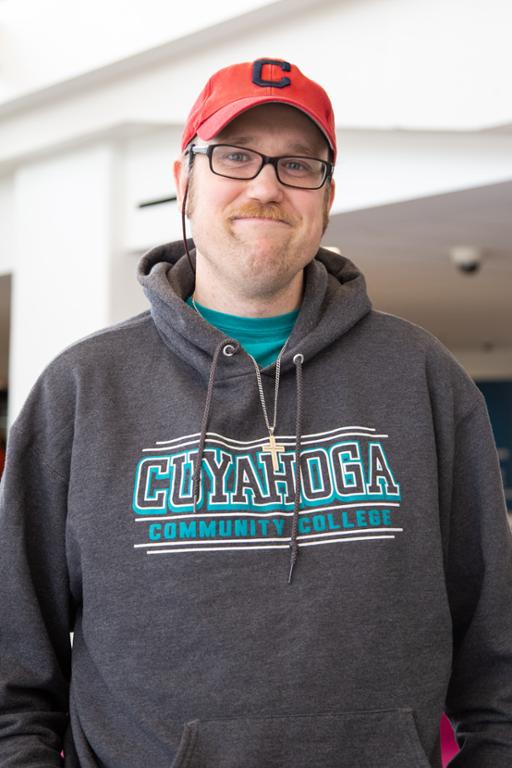 Like many kids growing up, Timothy Seibel loved video games. But as he played "Commander Keen," Seibel wasn't just wondering how he'd get to the next level. He was also wondering how the game stored the program and how the central processing unit (CPU) worked. The son of an engineer, Seibel had a natural interest in such things: "I liked breaking open computers to see if I could figure out how they worked," he said. He turned to... Read More
---
A Glamour Job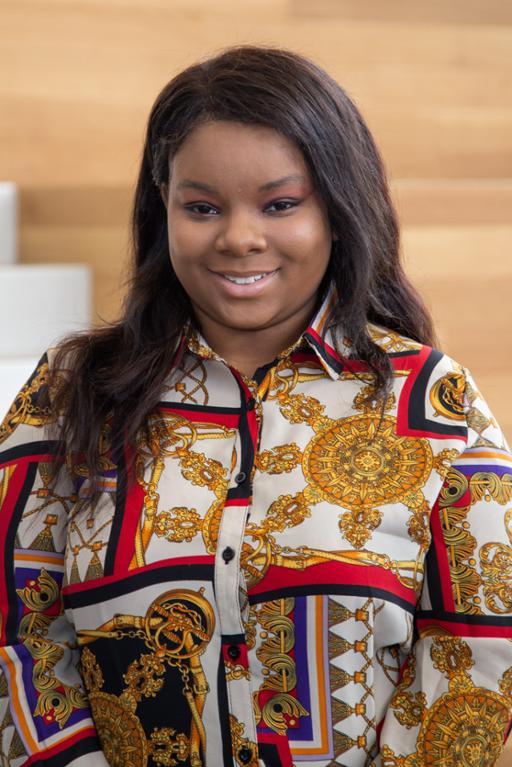 Diane Sears sees beauty in science. The 20-year-old wants to blend her love of chemistry, engineering and math with a job in the cosmetics industry. She built a foundation for that career with her studies at Cuyahoga Community College (Tri-C®). Later this month, she'll graduate from Tri-C with an Associate of Science degree. Sears said her father, Donnell, inspired her to pursue a career in engineering given her talents in math and science. Initially, she objected.... Read More
---
Workforce Programming Sets Tri-C Students Up for Success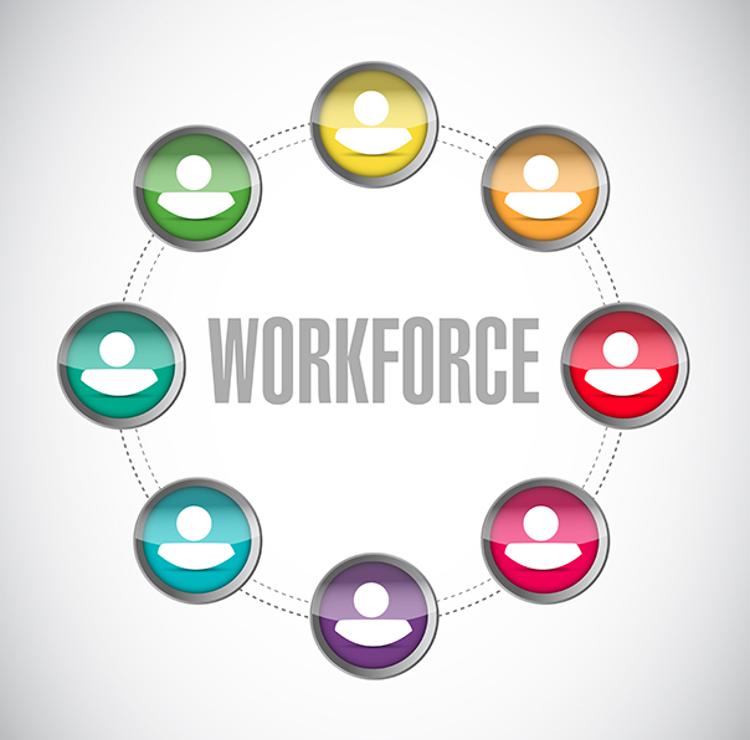 In order for Northeast Ohio to remain competitive in a global economy, its residents must have access to cutting-edge training in high-growth, high-demand industries.That's why Cuyahoga Community College has made a significant investment in workforce training. By building out its programs, resources and facilities in fields such as STEM, health care and public safety, Tri-C is building an essential foundation that creates career pathways for area residents and a pool of qualified... Read More
---
Tri-C College Credit Plus Student Earns Perfect ACT Score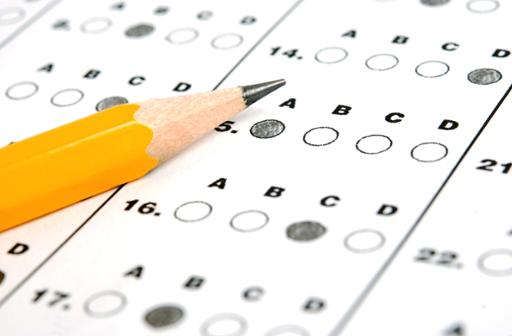 Cuyahoga Community College (Tri-C®) helped Brandon Schramm achieve perfection. The College Credit Plus student from Medina earned the highest score possible on the ACT college admissions test, putting him in an exclusive group of high school standouts across the nation. The 16-year-old at Medina High School began taking classes at Tri-C's Western Campus last fall through College Credit Plus. The dual-enrollment program allows teens to earn college credits while working... Read More
---
Tri-C Workforce Program Draws Visit from Ohio Higher Education Chancellor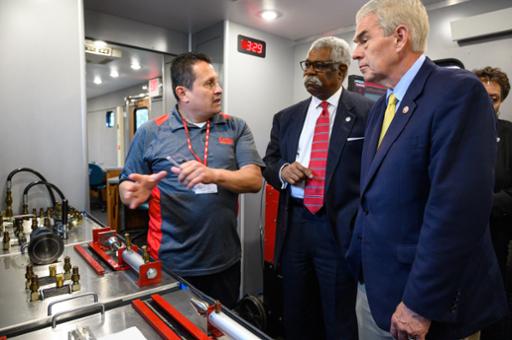 Offering training for in-demand jobs is a priority for Ohio Department of Higher Education Chancellor Randy Gardner. That's why he visited Northeast Ohio this week to see how Cuyahoga Community College (Tri-C®) is meeting a local company's needs through a mobile training unit that serves as a classroom on wheels. Gardner toured the mobile unit at Oatey Co., a Cleveland-based plumbing manufacturer and distributor. The company contracts with Tri-C to provide... Read More
---
An American Dream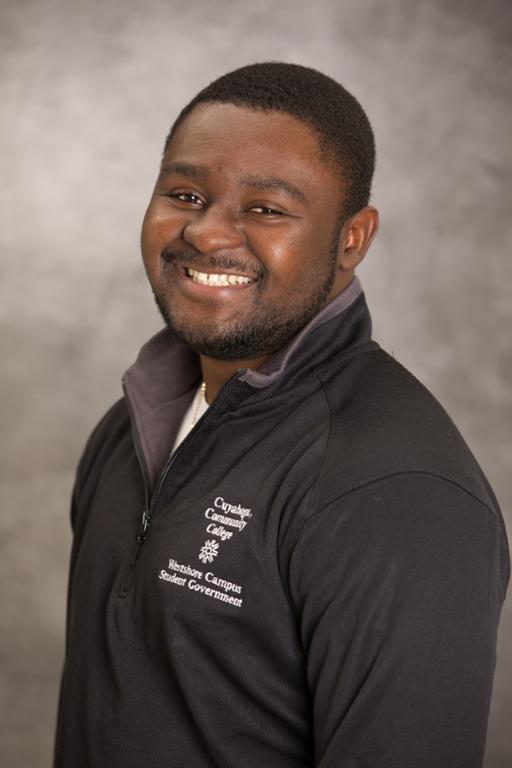 Adolphe Musanga knew he couldn't stay in Congo. "By the time I got to high school, I realized there was a lot of nepotism and corruption," Musanga said. "If you wanted to get a good job, move up in life, you had to know somebody. That's not a position my family was in, so I knew I couldn't stay." That was in 2015. Four years later, Musanga is about to graduate from Cuyahoga Community College (Tri-C®) with an... Read More
---
King of the Hill: Tri-C's Brock Begue Claims Another Conference Award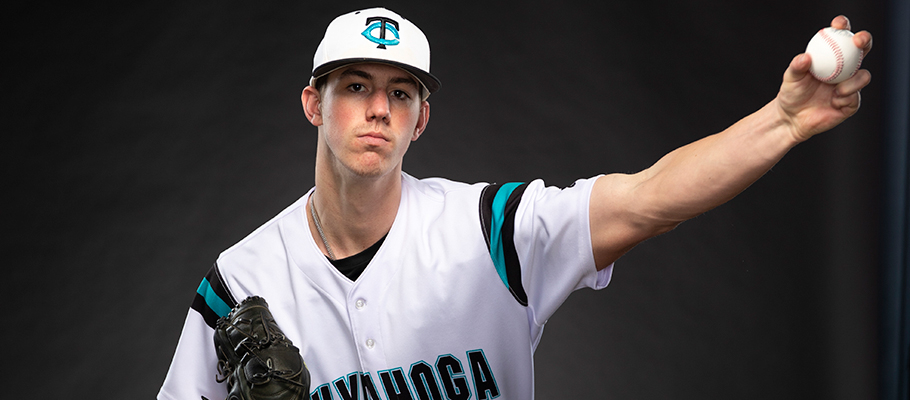 No pitcher in NJCAA Division II strikes out more batters per nine innings than Brock Begue of Cuyahoga Community College (Tri-C®). Batters from Mercyhurst North East gained firsthand knowledge of that fact last week. Begue struck out 12 in five innings of work in a dominating performance that earned him Pitcher of the Week honors from the Ohio Community College Athletic Conference for games played April 29-May 5. This is Begue's fourth weekly award from the OCCAC over... Read More
---
Eastern Campus Elects New Student Leaders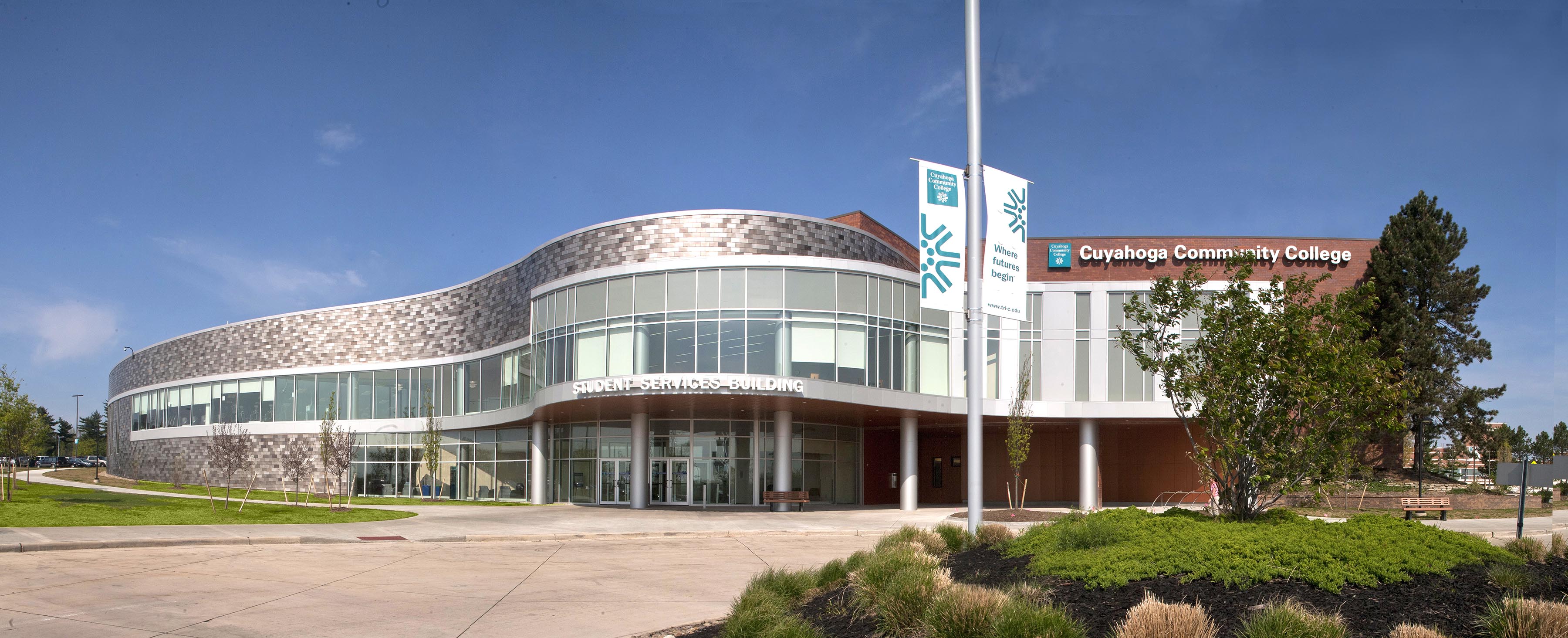 Student government elections at the Eastern Campus of Cuyahoga Community College (Tri-C®) brought a new slate of leaders for 2019-2020. The new officers are: Russell Brower II of Orange — president Taevon Mansaray of Garfield Heights — vice president Gabby Evans of Euclid — senator-at-large Nikkita Hogan of Euclid — senator-at-large Michael Kasey of Chagrin Falls — senator-at-large Kayla Rogers of Shaker Heights —... Read More
---
A Sign of Success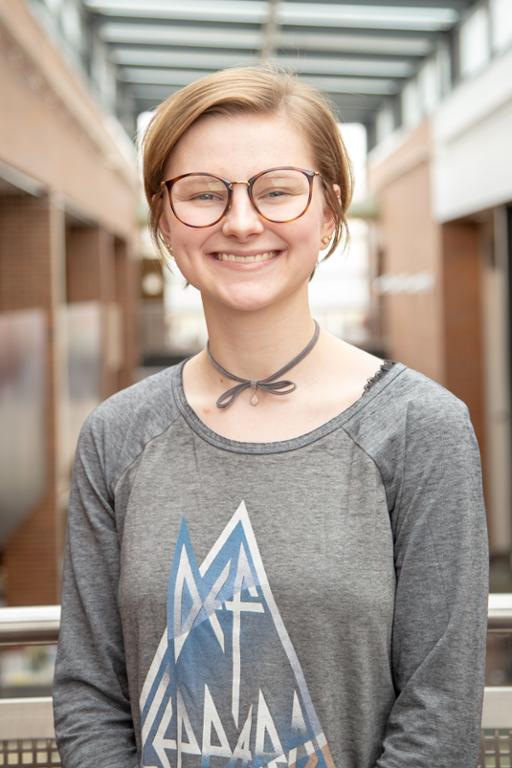 In Olivia Culkar's closet sits an old copy of The Art of Sign Language, its pages tattered from avid use. The 21-year-old from Brook Park developed an affinity for the language as a kindergartner, when she befriended a deaf classmate. "When I met Jenny, I became fascinated by ASL [American Sign Language]," Culkar said. "I've been in love with it ever since." On May 16, she'll receive an Associate of Applied Science degree... Read More
---
Tri-C Public Safety Summer Academy: Learning About Life as a First Responder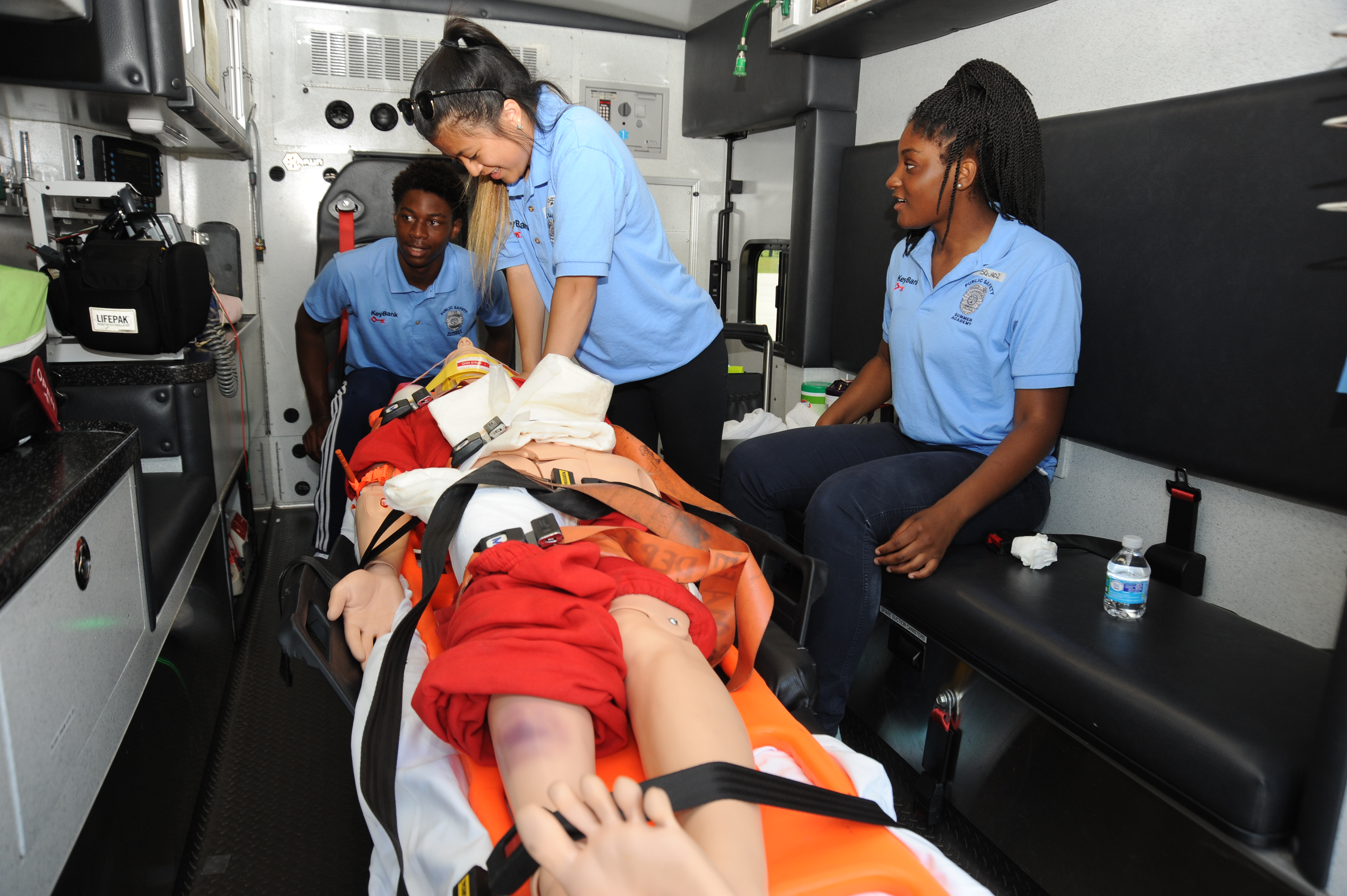 Extinguishing fires. Investigating crimes. Saving a life. Those are just some of the training simulations offered at Tri-C's Public Safety Summer Academy, a three-week program designed to introduce high school sophomores and juniors to careers in public safety. The free academy runs June 10-28 at the KeyBank Public Safety Training Center, located at Tri-C's Western Campus in Parma. The academy is made possible through a partnership with KeyBank. On May 6, the Majic... Read More
---
Tri-C's Brunswick University Center Holds Open House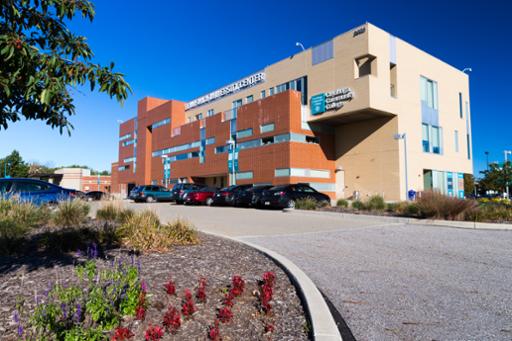 Cuyahoga Community College (Tri-C®) will host an open house from 9 a.m. to 11 a.m. Monday, May 20, at its Brunswick University Center. The open house is an opportunity for prospective students to learn about degree and certificate programs at Tri-C; meet with academic counselors; receive information on enrollment, financial aid and scholarships; explore student services; and tour the facilities. Brunswick University Center (BUC) opened in 2011 as an extension of Tri-C's... Read More
---
Finding the Right Note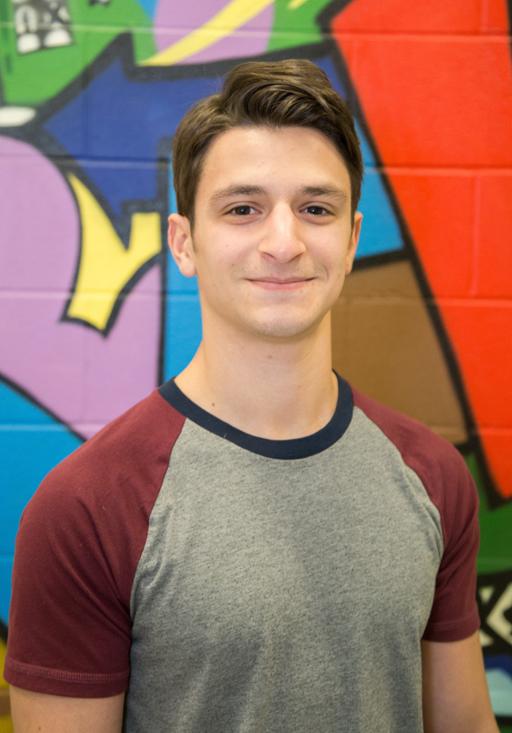 Dominic Capretta thought he had everything figured out after graduating from Mayfield High School. He enrolled at Cleveland State University and began studying computer engineering, a subject in which he excelled. After his freshman year, he was awarded a full-tuition scholarship. It all seemed perfect. But Capretta knew something wasn't right: "I had so much going for me, but I wasn't happy," he said. "The fact that nothing had clicked for... Read More
---
A Life Rebuilt, From the Bottom Up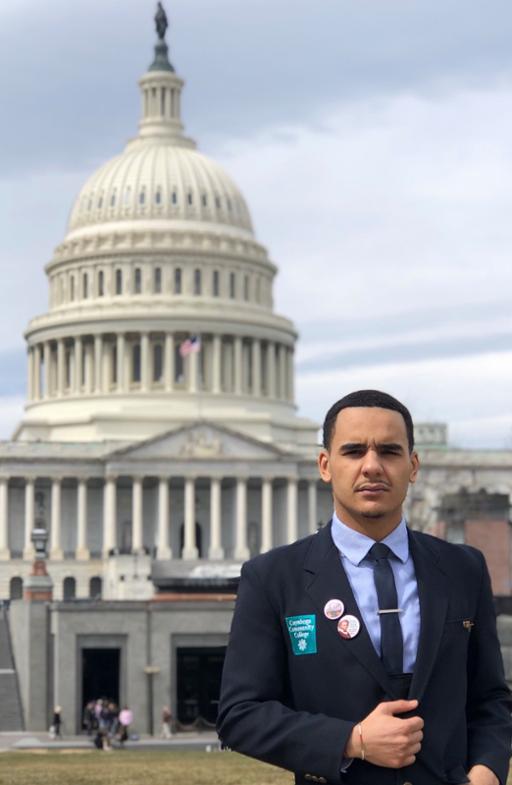 Kevin Jones will walk across the stage at Cuyahoga Community College (Tri-C®) commencement this month with an Associate of Arts degree and a certificate in Conflict Resolution and Peace Studies. It's a far cry from the state of Jones' life seven years ago. He had bounced from high school to high school, been kicked off of two football teams and was struggling to find a direction in life. Then came January 2013, on a stretch of state Route 43. "I was a... Read More
---
The Art of Knowing What You Want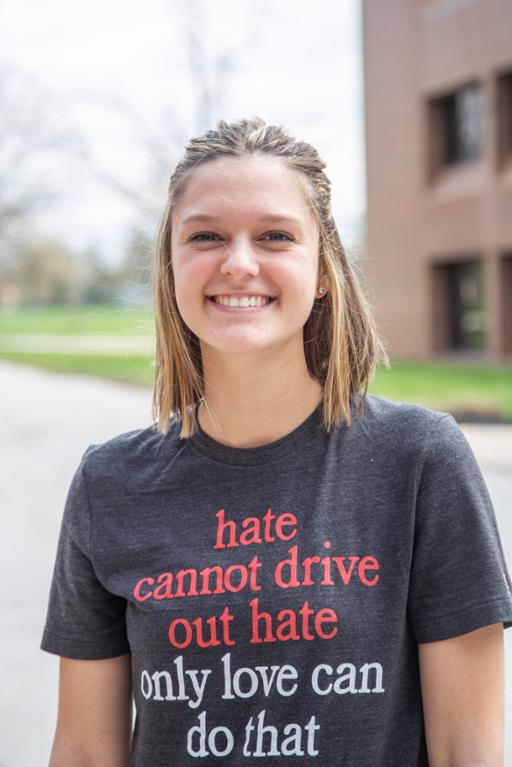 When she was in high school, Amanda Saris knew three things for certain: She was passionate about art, really liked working with kids and planned to attend Cuyahoga Community College (Tri-C®). Those truths carried her all the way to Tri-C's 2019 Spring Commencement. Saris graduates from the College this month with an Associate of Arts degree with a focus in art. In the fall, she plans to transfer to Baldwin Wallace University to complete a bachelor's degree in... Read More
---
Building a New Career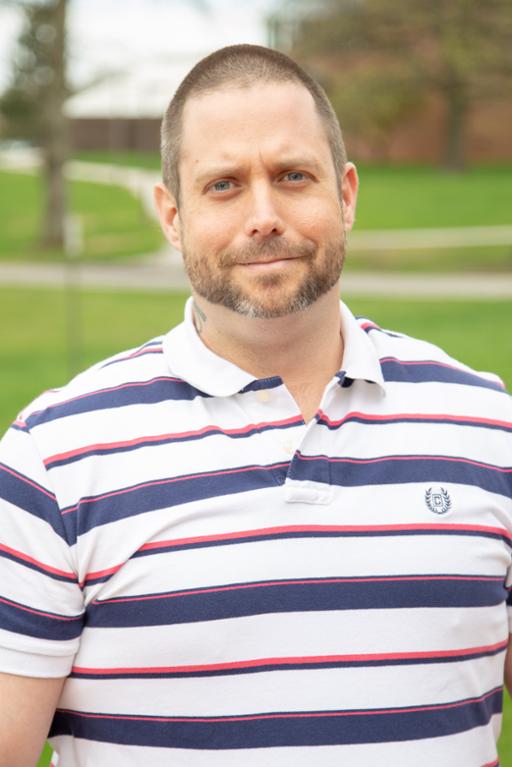 Brett Todd was on a job site cutting concrete when his life changed. He made a wrong move and tore pieces of cartilage in both of his shoulders. Todd, 35, had plied the construction trade for 10 years. He had dropped out of high school and found a niche cutting concrete. He had worked on First Energy Stadium and the Innerbelt. He said he loved "making a difference" in the city he grew up in. But then, in an instant, he was rendered incapable of working. He knew years of... Read More
---
Westshore Campus Elects New Student Leaders
Student government elections at the Westshore Campus of Cuyahoga Community College (Tri-C®) brought a new slate of leaders for 2019-2020. The new officers are: Balqis Al-Shafei of Westlake — president Muna Haroun of Lakewood — vice president Kennedy O'Hara-Gilbert of Cleveland — senator-at-large Sedjana Rrustemaj of Rocky River – senator-at-large Fatimah Bikawi of Olmsted Falls – senator-at-large Student... Read More
---
Western Campus Elects New Student Leaders
Student government elections at the Western Campus of Cuyahoga Community College (Tri-C®) brought a new slate of leaders for 2019-2020. The new officers are: Noel Contreras of Cleveland — president Marissa Reid of Strongsville — vice president Tori Caldwell of Parma — senator-at-large Macon Hoover of Brunswick — senator-at-large Matthew Morales of North Royalton — senator-at-large Student Government gives students a voice... Read More
---
Accounting for Success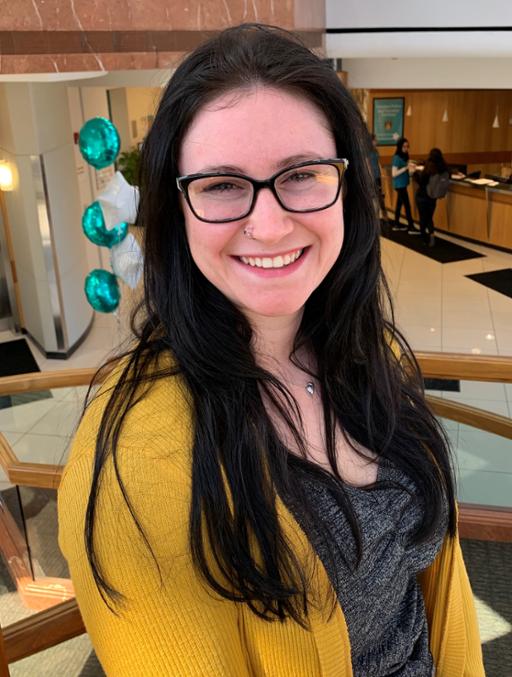 Four years ago, Elsa McKnight was a 20-year-old new mother living paycheck to paycheck at a waitressing job. But there was a silver lining to her struggles: McKnight had to carefully manage her household budget, and it gave her an unexpected education in personal finance. She discovered she enjoyed it. "I really enjoyed organizing, details and problem-solving," McKnight said. "When you're putting together a budget, you have to develop those... Read More
---
Tri-C President Alex Johnson Joins #EndCCStigma Podcast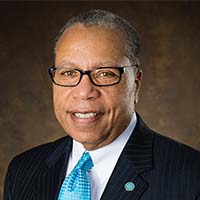 Cuyahoga Community College (Tri-C®) President Alex Johnson started his career as a teacher. Today, he still works to educate people — particularly when it comes to addressing misconceptions about community colleges.Each and every day, Johnson said, he finds himself correcting people about an erroneous belief regarding two-year institutions.That is the reality powering the #EndCCStigma campaign now sweeping across social media.Earlier this week, Johnson discussed the... Read More
---
Learning to Lead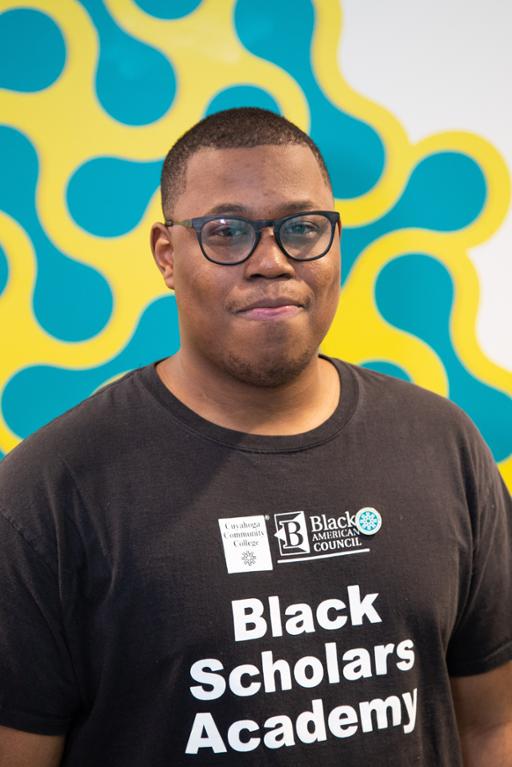 Hood pulled tight over his head, Joshua Otis tried his best to be invisible as he entered his first Black American Council meeting at the Metropolitan Campus of Cuyahoga Community College (Tri-C®). Otis found a spot against the wall and settled in. He kept his mouth closed. His ears, though, took in every word as the conversation circled around topics such as leadership, brotherhood and service to the community. Minute by minute, his shyness melted away. Motivation took its... Read More
---
Triceratops Ballplayers Keep Trampling Opposing Pitchers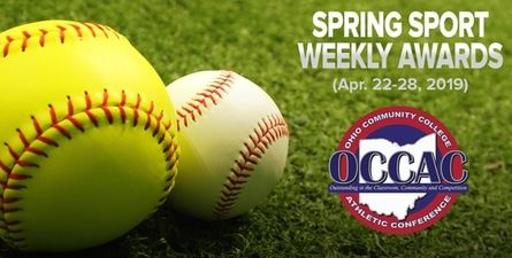 Another week, another round of honors for Cuyahoga Community College (Tri-C®) baseball and softball players. Tri-C's Dominick Bucko and Megan Mulhan claimed Player of the Week awards from the Ohio Community College Athletic Conference after hammering opposing pitchers in games played April 22-28. Bucko batted .565 (13-23) with three home runs, two triples and two doubles in eight games. The outfielder also scored 13 runs and added 16 RBI while powering the Triceratops to... Read More
---
Outdoor Stage Lineup Announced for Tri-C JazzFest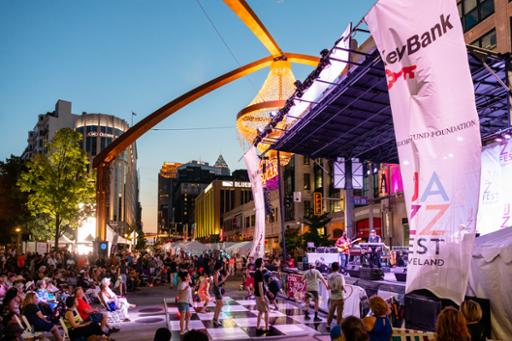 Nearly 24 hours of live music showcasing the best of Northeast Ohio will take place at this summer's hottest downtown music festival, the 40th annual Tri-C JazzFest Cleveland, presented by KeyBank. Eighteen exciting acts promise to keep the music pumping from the Strassman Insurance Stage on Euclid Avenue at East 14th Street. The free outdoor performances run 3 p.m. to midnight June 28-29 when Tri-C JazzFest overtakes Playhouse Square. A jury of music industry professionals vetted... Read More
---
A Hunger to Help Others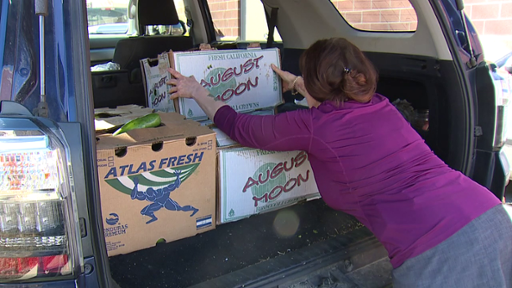 Cuyahoga Community College (Tri-C®) culinary instructor Giovanna Mingrone is making Northeast Ohio "A Better Land" by rescuing food to help the hungry. WEWS/Channel 5 aired a segment on April 29 highlighting Mingrone's work with Stone Soup CLE, a nonprofit she established in 2015. The organization has "rescued" more than 135,000 pounds of food to stock local soup kitchens. "A Better Land" is an ongoing series of... Read More
---
German Delegation Visits Tri-C for a Lesson in Workforce Training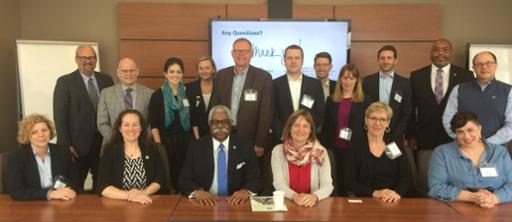 A delegation of German business leaders visited Cuyahoga Community College (Tri-C®) during a two-day tour of Northeast Ohio to learn how Tri-C is meeting the region's workforce needs in this changing economy. The visit was part of a new initiative titled Transatlantic Cities of Tomorrow: Digitalization and the Future of Work. The three-year exchange program seeks to bring together leaders from U.S. and German cities to find solutions to workforce challenges in... Read More
---
Triceratops Track Team Dominates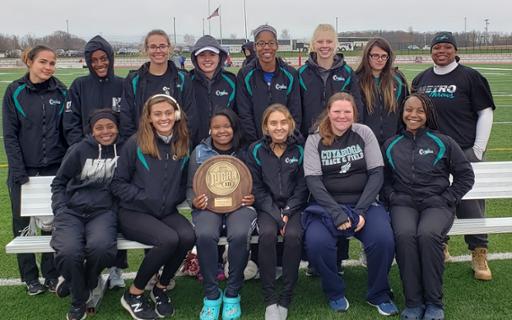 Cuyahoga Community College (Tri-C®) track and field athletes made a habit out of climbing to the top of the medal podium at the NJCAA Region XII Outdoor Track and Field Championships. The Triceratops won 15 of 18 individual events and both relays to claim their 17th regional title in the past 19 years. The meet took place April 26-27 in Grand Rapids, Michigan. Thrower Artis Sims (Statham, Georgia) and sprinter I'Tayia Harris (Lima) led the way with victories in four... Read More
---
A High Note: Tri-C JazzFest Academy Student Repeats as 'DownBeat' Winner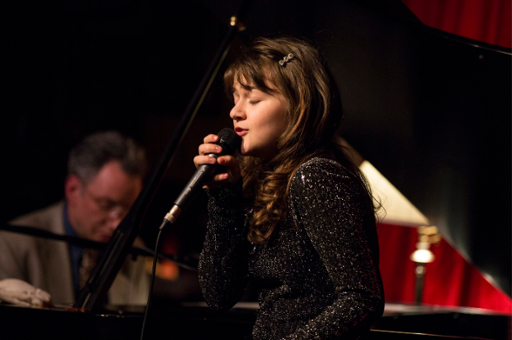 Ava Preston, a Tri-C JazzFest Academy student at Cuyahoga Community College (Tri-C®), once again hit all the right notes in the annual DownBeat Student Music Awards. The 14-year-old jazz singer repeated as the Vocal Jazz Soloist winner in the Junior High School category in the annual student competition. Preston, of Solon, is a third-year student in the JazzFest Academy within Tri-C's Creative Arts Center of Excellence. She studies with jazz trumpeter Dominick Farinacci,... Read More
---
Tri-C Grad Puts Focus on Veterans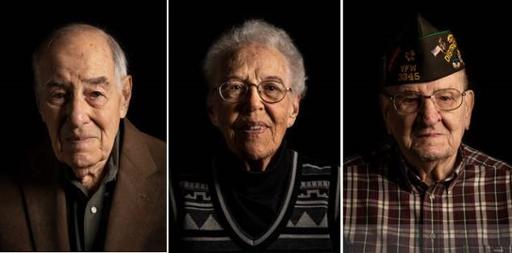 Photographer and Cuyahoga Community College (Tri-C®) graduate Nick Hoeller is turning his focus to U.S. military veterans. Hoeller recently launched a portrait photography project called "Faces of Sacrifice" to honor those who served. He said the images — all taken in a dark environment — show the bravery, dedication and devotion of veterans. "The darkness around them secludes you to just study their faces, no distractions, just you... Read More
---
Performance by TwoPianists Brings Tri-C Performing Arts Season to a Close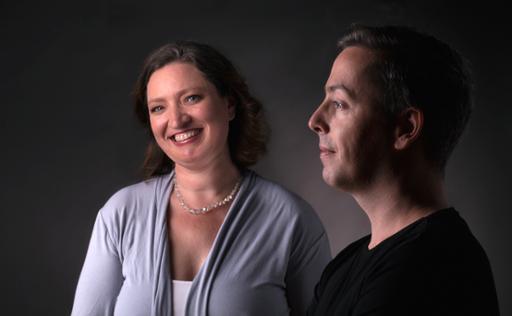 The Cuyahoga Community College (Tri-C®) 2018-2019 Performing Arts season will close May 5 with a two-piano performance by a husband-and-wife duo that has earned applause across the globe. The free concert at the Cleveland Museum of Art showcases the talents of Luis Magalhães and Nina Schumann, who perform under the name TwoPianists. The show begins at 2 p.m. Sunday, May 5, in the museum's Gartner Auditorium. Magalhães and Schumann formed TwoPianists in... Read More
---
Beat your Test Anxiety
Test anxiety is a feeling of distress associated with test-taking. It can significantly impact your test performance and, in turn, your grade. Check your syllabus throughout the semester so you know exactly when each test will take place. Cramming all night long will not provide your mind and body with enough rest to help you perform optimally. Make sure you get plenty of sleep, and eat a healthy meal before your test. Don't forget — Tri-C offers plenty of... Read More
---
Tri-C All-American James Anderson Jr. Scores an NCAA Scholarship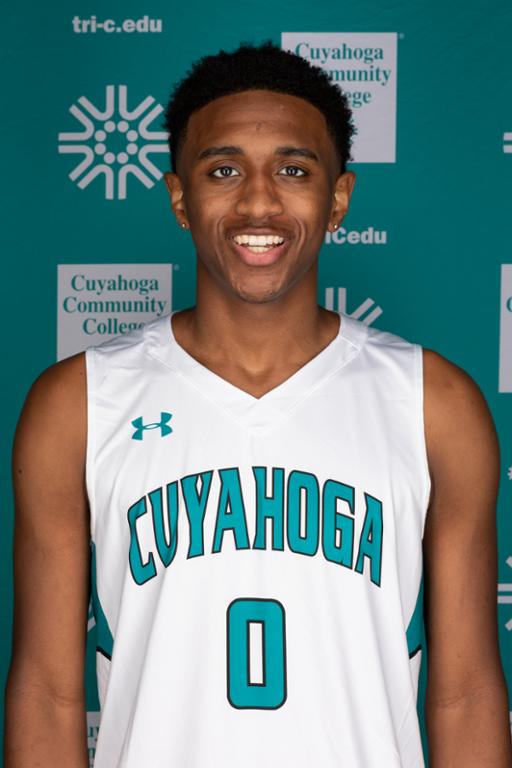 Graduating Cuyahoga Community College (Tri-C®) basketball player James Anderson Jr. played his way onto a NCAA Division I roster following an All-American season. Anderson committed this week to the University of North Alabama, which competes in the Atlantic Sun Conference. He plans to begin taking classes at the university in June after receiving his Associate of Arts degree at Tri-C. The sophomore averaged 16.3 points per game this past season to lead the Triceratops into the... Read More
---
Tri-C President Alex Johnson to Serve as Chair of AACC Board of Directors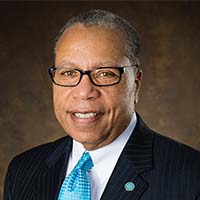 Cuyahoga Community College (Tri-C®) President Alex Johnson will become chair of the American Association of Community Colleges board of directors and lead the 32-member panel for the 2019-2020 term. The AACC is the primary advocacy organization for the nation's community colleges. The association represents nearly 1,200 two-year institutions that collectively educate more than 12 million students — nearly half of the nation's... Read More
---
Hot at the Plate: Tri-C Ballplayers Keep Slugging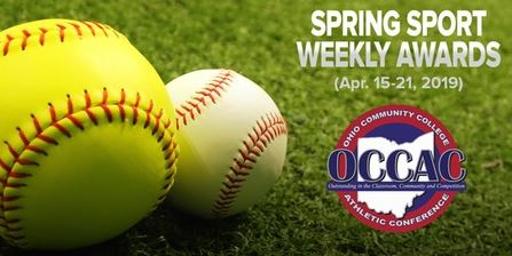 The hits and awards keep coming for the Cuyahoga Community College (Tri-C®) baseball and softball teams. Tri-C's Dominick Bucko and Lexi Rehm claimed baseball and softball Player of the Week honors from the Ohio Community College Athletic Conference after pounding opposing pitchers in games played April 15-21. Bucko batted .500 (11-22) with three home runs, three doubles and a triple in six games. The outfielder also scored 10 runs and added nine RBI while powering the... Read More
---
Tri-C's Early Childhood Education Program Makes the Grade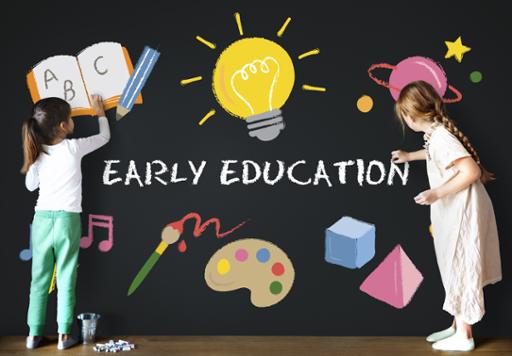 The National Association for the Education of Young Children (NAEYC) has renewed accreditation for the early childhood degree program offered at Cuyahoga Community College (Tri-C®).Early childhood professional preparation programs serve a wide range of students and prepare educators for a variety of learning settings. Accreditation helps ensure program quality and alignment to industry standards.Tri-C offers an Associate of Applied Science degree in Early Childhood Education. The... Read More
---
Tri-C Veteran of the Year Among Featured Speakers at 'Rally for Troops'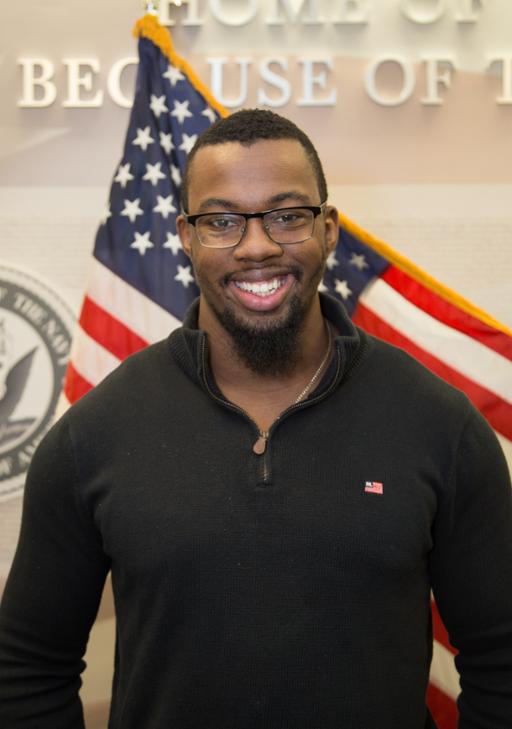 Cuyahoga Community College (Tri-C®) Veteran of the Year Allen Bray Jr. will be among the featured speakers at the 17th annual Rally for Troops on Sunday, April 28, in downtown Cleveland. The event begins at 10:30 a.m. at the Greater Cleveland Veterans Memorial, also known as the Fountain of Eternal Life, on Mall A along St. Clair Avenue Organizers said the rally is meant to acknowledge the sacrifices of active military, veterans and their families. A... Read More
---
Tri-C's Vincent Briley Selected for German-American Cultural Exchange Program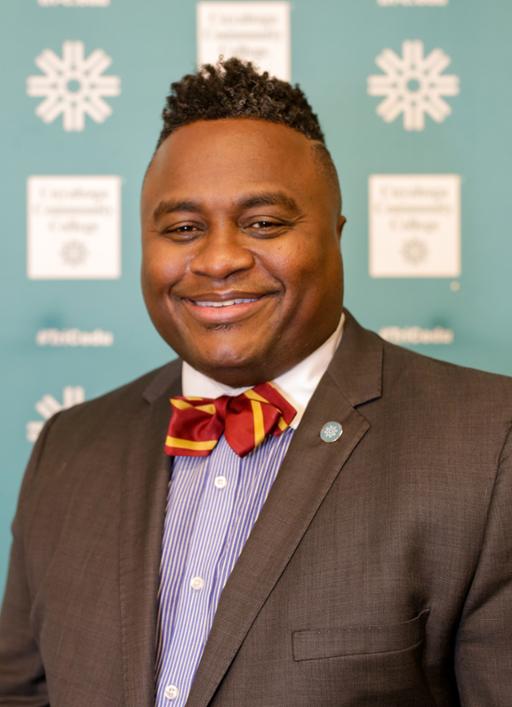 Vincent Briley of Cuyahoga Community College (Tri-C®) will be part of a cultural exchange program designed to strengthen the relationship between Germany and the United States. The German-American Fulbright Commission selected Briley — assistant dean of academic affairs at Tri-C's Metropolitan Campus — to participate in the Wunderbar Together celebration. "Wunderbar" is the German word for wonderful. In May, Briley will tour Midwest... Read More
---
Tri-C Theater Students Present Proof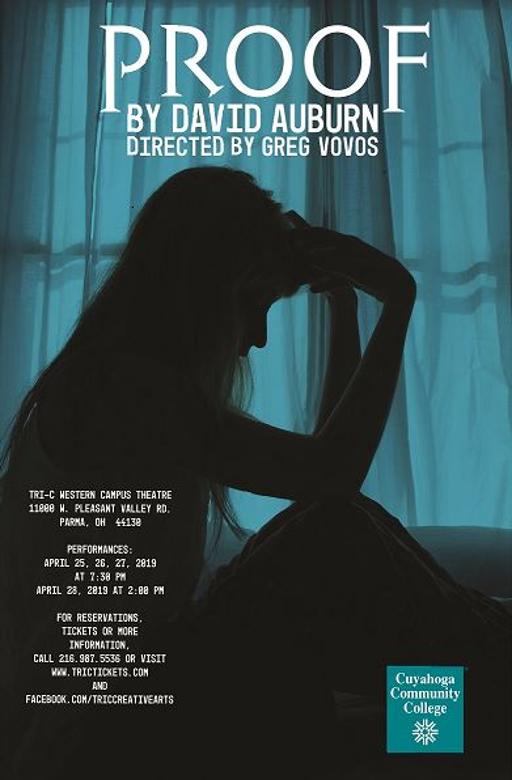 The struggles of a daughter dealing with her late father's genius and mental illness will be examined onstage in April as Cuyahoga Community College (Tri-C®) students present Proof at Western Campus. The play — written by David Auburn — won the 2001 Pulitzer Prize for drama and inspired a film starring Gwyneth Paltrow, Anthony Hopkins and Jake Gyllenhaal. Proof tells the story of Catherine, who cared for her father, Robert — a mathematical... Read More
---
Tri-C JazzFest Launches Residency in Gordon Square Arts District

Cuyahoga Community College (Tri-C®) today announced a residency program bringing Tri-C JazzFest Cleveland performances and experiences to the Gordon Square Arts District. Six free events will take place over the next two months in the West Side arts district. The partnership kicks off Friday, April 26 with Syllable Symposium: From Kerouac to Kendrick, an event exploring the rich relationship between jazz and poetry. "This is our first collaboration with Gordon... Read More
---
Tri-C's Brock Begue Named NJCAA Pitcher of the Week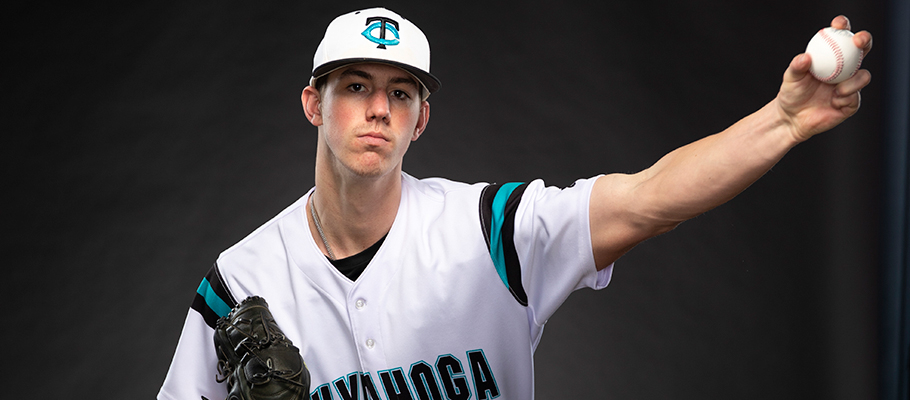 The tweet from NJCAA Baseball begins with a simple question: Who struck out 14 of 18 batters faced in one game? The answer is Cuyahoga Community College (Tri-C®) pitcher Brock Begue, the latest NJCAA Division II Pitcher of the Week following his dominating performance on the mound against Clark State Community College. The left-hander threw a one-hit, complete game shutout over Clark State while sending batter after batter back to the dugout. His performance led Tri-C to a 10-0... Read More
---
Tri-C Ballplayers Shine on the Diamond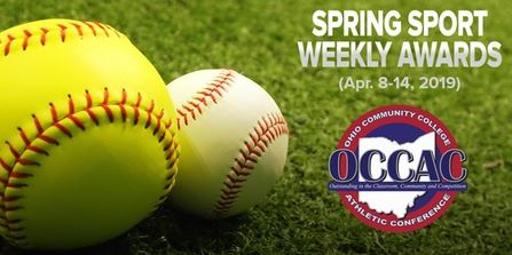 Awards keep following victories for players on the Cuyahoga Community College (Tri-C®) softball and baseball teams. Daniele Rivera claimed softball Player of the Week recognition from the Ohio Community College Athletic Conference for games played April 8-14, while Brock Begue won the baseball Pitcher of the Week award. The two helped power their teams to nine wins in 10 games during the week. Rivera wrecked the competition, batting .733 (11-15) with four doubles. She drove in... Read More
---
Thinking Big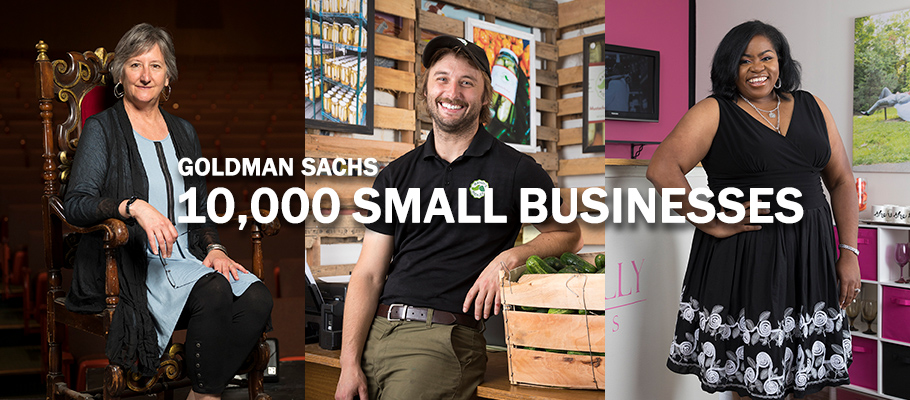 Small businesses form the backbone of the American economy. They account for 29.6 million businesses scattered across the nation — or 99 percent of all employers issuing paychecks, according to federal statistics. Communities hinge on these small entrepreneurial enterprises, which collectively employ nearly half of America's private workforce. Their growth and success is critical to the financial health of cities such as Cleveland. That belief forms the core value of the... Read More
---
Tri-C Thrower Artis Sims Qualifies as a Triple Threat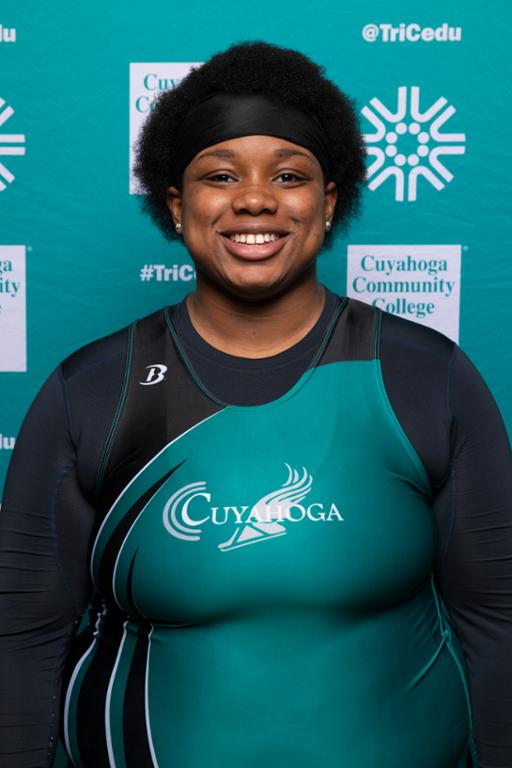 The NJCAA Outdoor Track & Field Championships promises to be busy for Cuyahoga Community College (Tri-C®) thrower Artis Sims. Sims qualified for nationals in a third event — the discus — during the Walsh Invitational in North Canton on Saturday, April 13. Earlier this season, she earned a spot at nationals in the shot put and hammer throw. The NJCAA Outdoor Championships will take place May 16-18 in New Mexico. Sims, a sophomore from Statham, Georgia, is... Read More
---
Shlea Williams: All-Ohio Community College Academic Team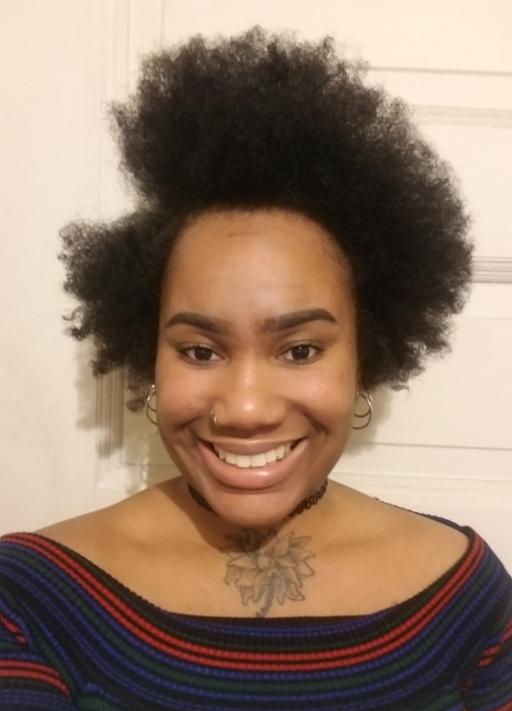 Shlea Williams of Lakewood was one of 11 students from Cuyahoga Community College (Tri-C®) named to the All-Ohio Community College Academic Team, which comprises top students at the state's two-year schools. The All-Ohio Academic Team recognizes student excellence in academics, leadership and community service. Sixty-nine students from across the state were selected for this year's team on the basis of their outstanding records. Tri-C had more students named... Read More
---
Lights, Camera, Action!: Tri-C Event Explores Opportunities in Film Industry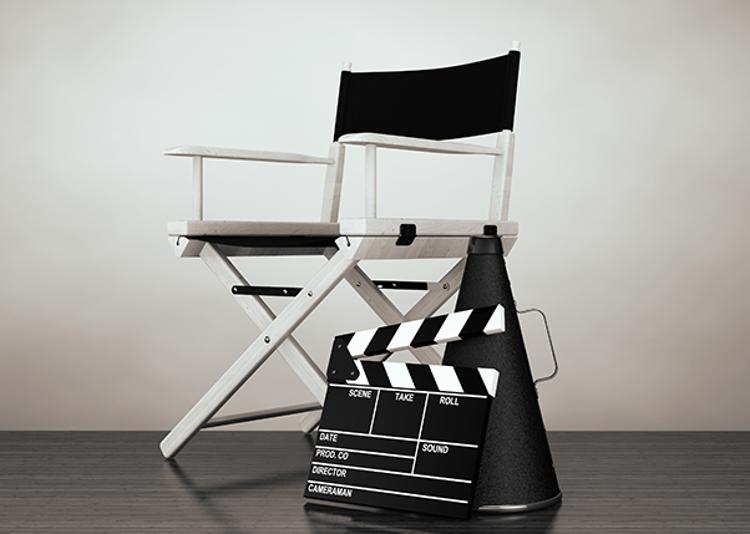 Hear from Hollywood insiders and learn tips to launch a behind-the-scenes career in filmmaking during an Entertainment Industry Speaker Series event at Cuyahoga Community College (Tri-C®). The free program featuring discussions with industry writers and producers will take place from 1 p.m. to 4:30 p.m. Saturday, April 27, at Tri-C's Metropolitan Campus Center along East 30th Street in Cleveland. The schedule includes: Screenwriting and the Art of Pitching: 1:15-2... Read More
---
Linda White: All-Ohio Community College Academic Team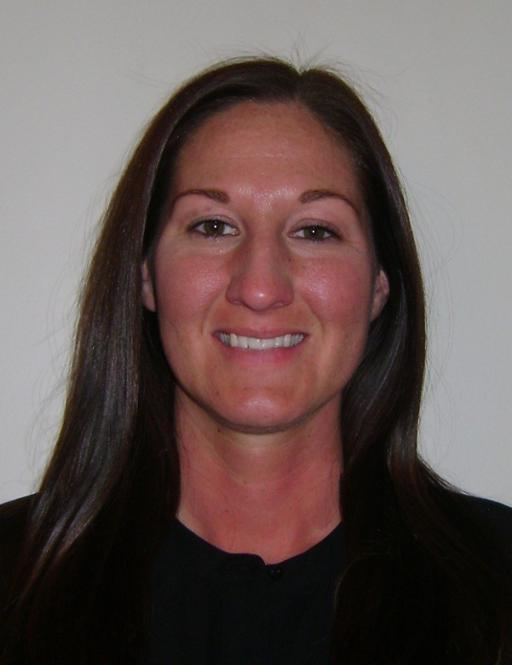 Linda White of Middleburg Heights was one of 11 students from Cuyahoga Community College (Tri-C®) named to the All-Ohio Community College Academic Team, which comprises top students at the state's two-year schools. The All-Ohio Academic Team recognizes student excellence in academics, leadership and community service. Sixty-nine students from across the state were selected for this year's team on the basis of their outstanding records. Tri-C had more students... Read More
---
Tri-C's Corporate College Introduces New Sales Training Program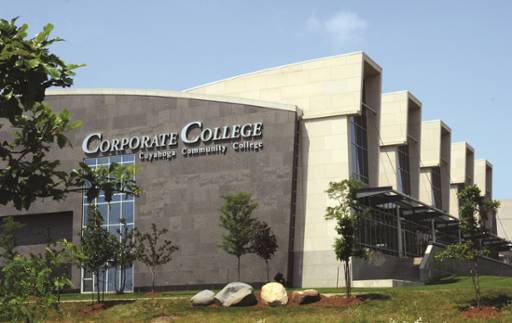 Learn proven techniques to close sales and drive business during a four-week training program offered through Cuyahoga Community College (Tri-C®) at Corporate College® East. "Mastering the Essentials of Selling" will take place over four Wednesdays between May 1 and May 22. Each interactive session runs from 8 a.m. to 10:30 a.m. at Corporate College East in Warrensville Heights. The training will be led by Marvin Montgomery, a professional sales trainer... Read More
---
Hoop Honors: Tri-C's James Anderson Jr. Named an NJCAA All-American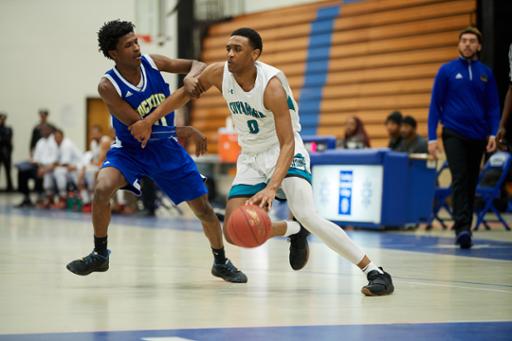 Cuyahoga Community College (Tri-C®) basketball player James Anderson Jr. has been named a 2019 NJCAA Division II All-American, adding to his list of honors following a stellar season. The sophomore forward averaged 16.3 points per game to help lead the Triceratops into the national rankings and to the top of the Ohio Community College Athletic Conference standings. Anderson also contributed 6.9 rebounds and 1.3 assists per game in a season marked with awards and honors. He earned... Read More
---
Exercise is Medicine: A Tri-C Focus on Fitness

Learn how fitness and lifestyle can improve your overall health during "Exercise is Medicine on Campus," a free upcoming program at the Western Campus of Cuyahoga Community College (Tri-C®). The free event is open to the public and will take place from 10 a.m. to 2 p.m. Thursday, April 25, at the campus, located at 11000 Pleasant Valley Road in Parma. Exercise is Medicine is part of a global health initiative by the American College of Sports Medicine. The goal... Read More
---
John Pesarchick: All-Ohio Community College Academic Team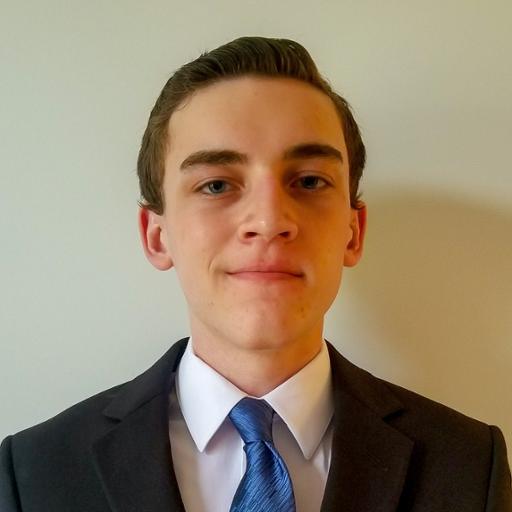 John Pesarchick of Hinckley was one of 11 students from Cuyahoga Community College (Tri-C®) named to the All-Ohio Community College Academic Team, which comprises top students at the state's two-year schools. The All-Ohio Academic Team recognizes student excellence in academics, leadership and community service. Sixty-nine students from across the state were selected for this year's team on the basis of their outstanding records. Tri-C had more students named... Read More
---
Center Stage: Tri-C Student Starts Theater Group in Massillon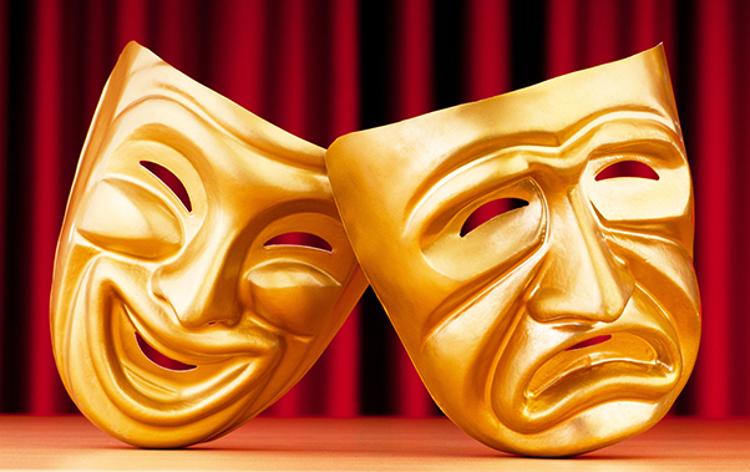 A Cuyahoga Community College education — and perhaps a higher calling — led Molly Marie Crock to form the Massillon-based Luminescent Moon Theatre Company in February.The 20-year-old Theatre Arts student was bitten by the acting bug as a small child. At 6, she received her first acting role in a play at the Forty Corners Church of God in Stark County.More than 15 years and two dozen stage productions later, Crock wanted to bring a theater group to Massillon, which... Read More
---
An Award-Winning Week for Tri-C Ballplayers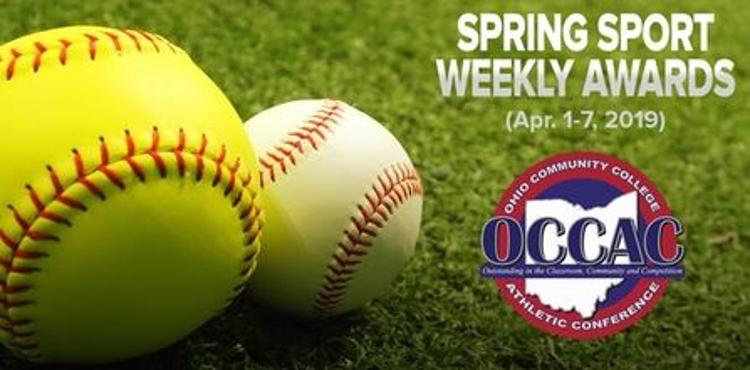 The baseball and softball teams at Cuyahoga Community College (Tri-C®) went three for four in capturing the most recent weekly player awards from the Ohio Community College Athletic Conference.Tri-C's Dominick Bucko claimed baseball Player of the Week recognition, while Lyndsey Baglia (Pitcher of the Week) and Cassandra Fendrick (Player of the Week) swept the softball awards for performances April 1-7.Here's how they did it.Bucko batted .545 (12-22) with two home... Read More
---
Megan Nakasen: All-Ohio Community College Academic Team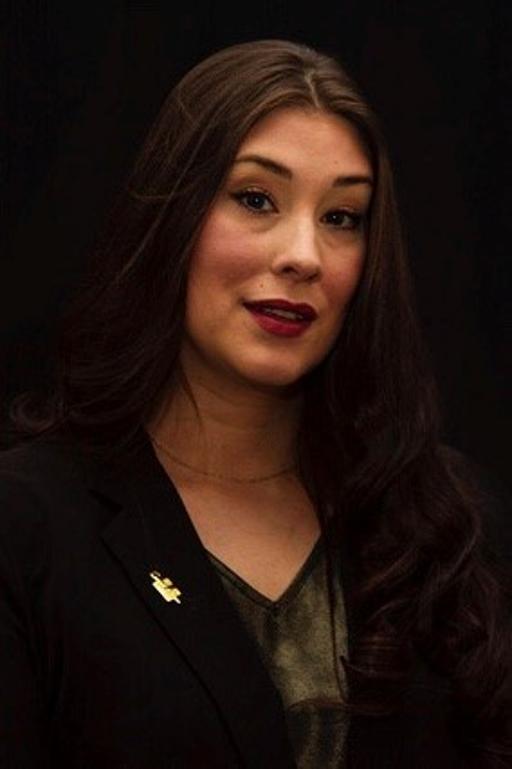 Megan Nakasen of Euclid was one of 11 students from Cuyahoga Community College (Tri-C®) named to the All-Ohio Community College Academic Team, which comprises top students at the state's two-year schools. The All-Ohio Academic Team recognizes student excellence in academics, leadership and community service. Sixty-nine students from across the state were selected for this year's team on the basis of their outstanding records. Tri-C had more students named... Read More
---
Educating Tomorrow's Movers and Shakers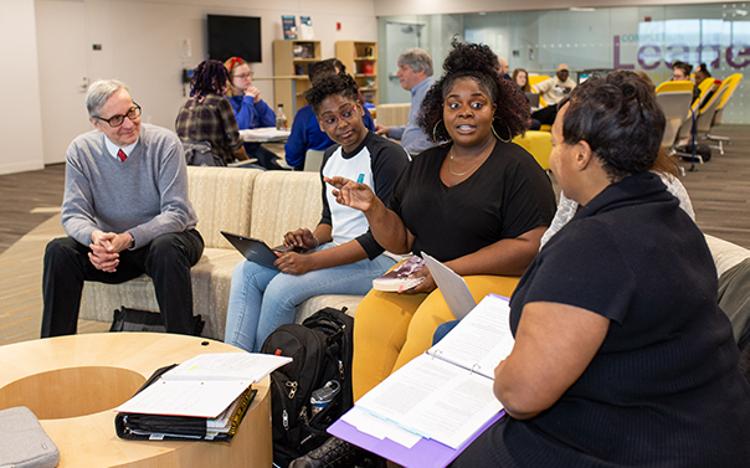 How do you keep Cleveland talent in Cleveland?It's a problem that has vexed educational institutions throughout Northeast Ohio for decades. Many of the region's best and brightest young minds have attended local colleges or universities only to graduate and seek better opportunities elsewhere.In 2015, the Jack, Joseph and Morton Mandel Foundation gave Cuyahoga Community College the largest gift in its history with the goal of stemming that tide.The Jack, Joseph and Morton... Read More
---
Tri-C Horticulture Student Adds to Growing Scholarship Total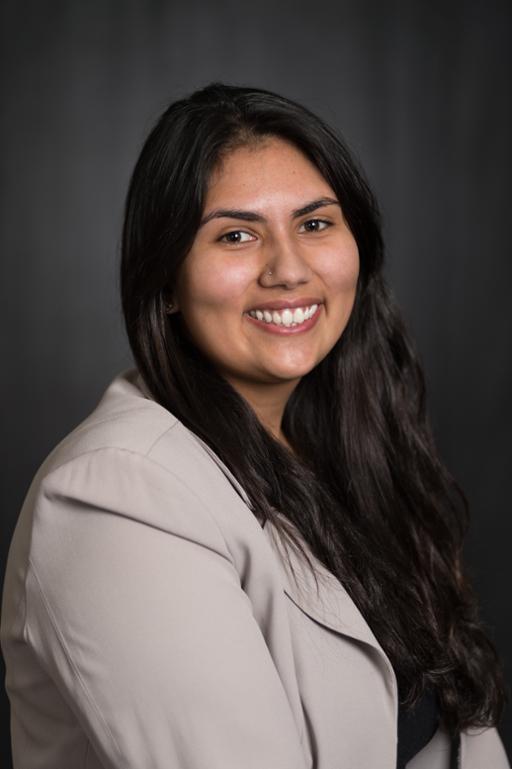 Scholarship dollars keep growing for Cuyahoga Community College (Tri-C®) horticulture student Kasandra Hernandez. The Irrigation Foundation recently announced Hernandez as one of 21 scholarship recipients from colleges and universities across the nation. The winners come from associate to graduate programs with a focus on irrigation. Previously, she received scholarships from the Ohio Landscape Association; the Ohio Nursery and Landscape Association; Stihl and the Garden Writers of... Read More
---
Adolphe Musanga: All-Ohio Community College Academic Team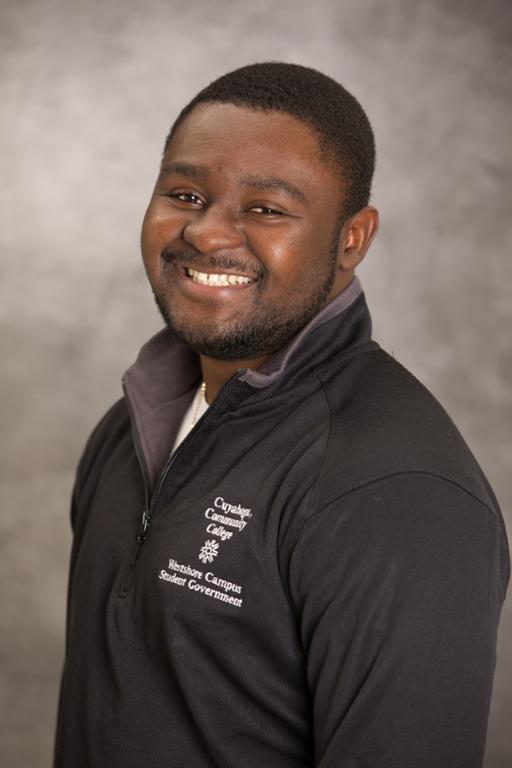 Adolphe Musanga of Brook Park was one of 11 students from Cuyahoga Community College (Tri-C®) named to the All-Ohio Community College Academic Team, which comprises top students at the state's two-year schools. The All-Ohio Academic Team recognizes student excellence in academics, leadership and community service. Sixty-nine students from across the state were selected for this year's team on the basis of their outstanding records. Tri-C had more students named... Read More
---
Tri-C's Lyndsey Baglia: Pitching Perfection
Fifteen batters up. Fifteen batters down. It was, in a word, a perfect afternoon for Cuyahoga Community College (Tri-C®) softball pitcher Lyndsey Baglia. The freshman threw the first perfect game in Tri-C softball history to lead the nationally ranked Triceratops to a 12-0 victory over host Edison State Community College on Friday, April 5. The Chargers (8-10) average seven runs a game and bat .369: "That team can hit the ball," Tri-C head coach Bryan... Read More
---
Tri-C Explores Life and Work of Iconic Mexican Painter Diego Rivera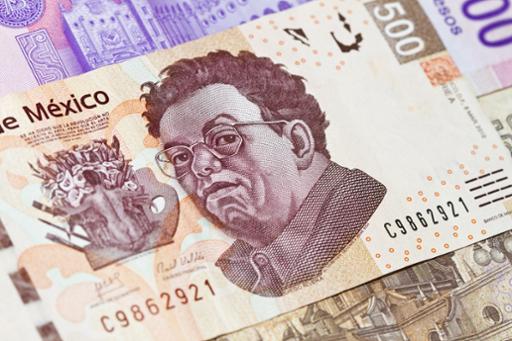 Cuyahoga Community College (Tri-C®) will examine the life and work of famed Mexican painter Diego Rivera during a "Learning for Life" lecture series program April 25 at Corporate College® West. Rivera earned renown for his large public murals, which took art out of the gallery and into communities where more people could enjoy and appreciate its beauty. He often used his paintings to tell the story of the working class. The discussion will explore... Read More
---
Elsa McKnight: All-Ohio Community College Academic Team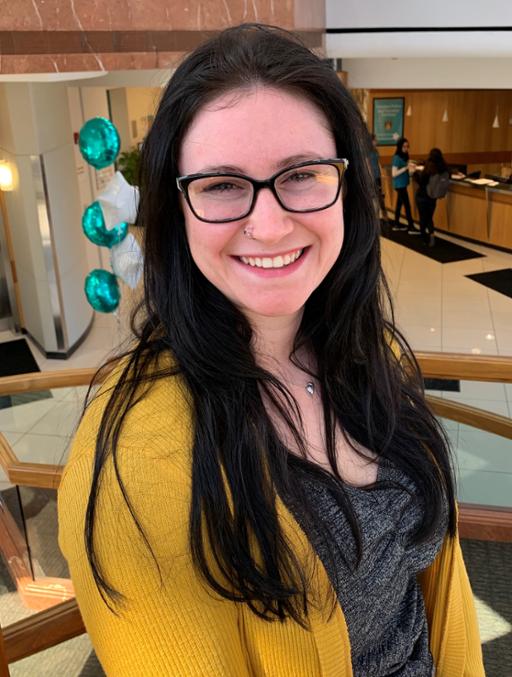 Elsa McKnight of Lakewood was one of 11 students from Cuyahoga Community College (Tri-C®) named to the All-Ohio Community College Academic Team, which comprises top students at the state's two-year schools. The All-Ohio Academic Team recognizes student excellence in academics, leadership and community service. Sixty-nine students from across the state were selected for this year's team on the basis of their outstanding records. Tri-C had more students named... Read More
---
'Triceratops Trample' 5K Benefits Tri-C Students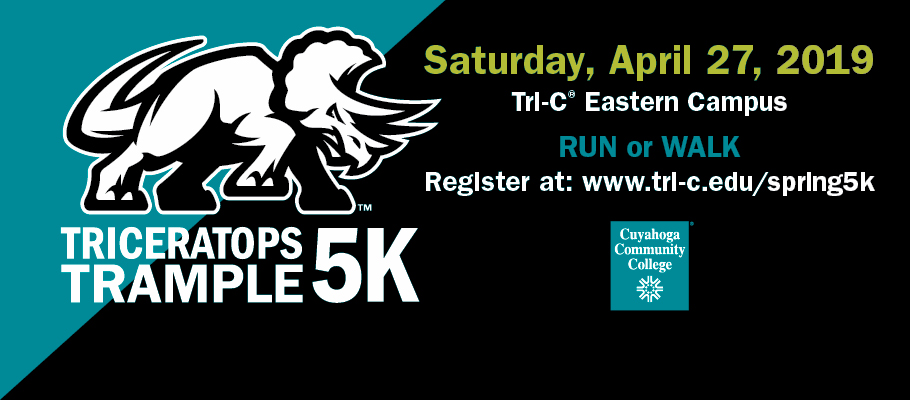 Join the herd at the Triceratops Trample and raise money for student scholarships during a 5K run and walk at the Eastern Campus of Cuyahoga Community College (Tri-C®). The fun and fitness begins at 9 a.m. Saturday, April 27, at the campus, located at 4250 Richmond Road in Highland Hills. The multi-loop course circles the campus grounds. Online registration is open through 9 a.m. Friday, April 26, at www.tri-c.edu/Spring5k. Early registration cost is $20 ($15 for current Tri-C... Read More
---
Akili Maanda: All-Ohio Community College Academic Team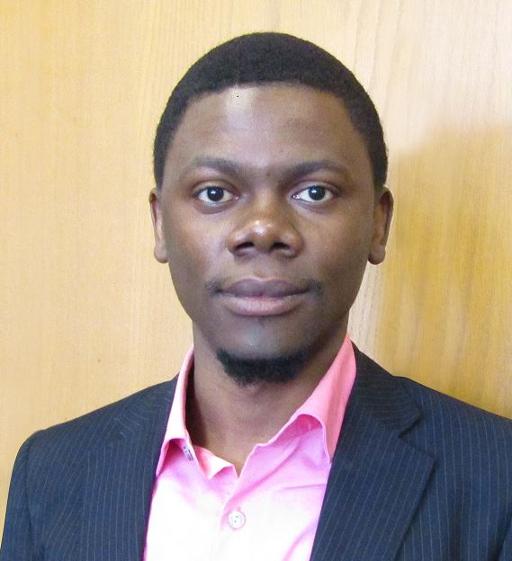 Akili Maanda of Cleveland was one of 11 students from Cuyahoga Community College (Tri-C®) named to the All-Ohio Community College Academic Team, which comprises top students at the state's two-year schools. The All-Ohio Academic Team recognizes student excellence in academics, leadership and community service. Sixty-nine students from across the state were selected for this year's team on the basis of their outstanding records. Tri-C had more students named... Read More
---
Celebrating the Legacy of Martin Luther King Jr. and Morehouse College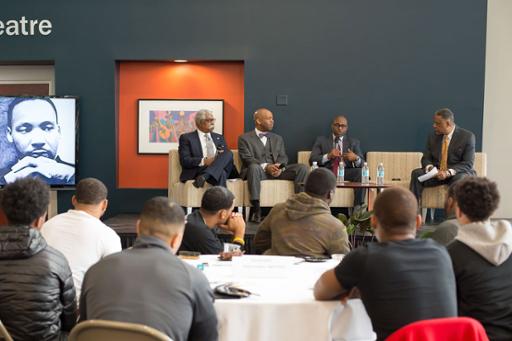 Martin Luther King Jr. walked onto the campus of Morehouse College — the world's only historically black college for men — at age 15. The four years that followed transformed him into a civil rights leader who continues to inspire. The legacy of Dr. King and Morehouse took center stage on Thursday, April 4, at the Jack, Joseph and Morton Mandel Humanities Center at Cuyahoga Community College (Tri-C®). Dozens of students from six area high schools... Read More
---
A Homecoming for the Humanities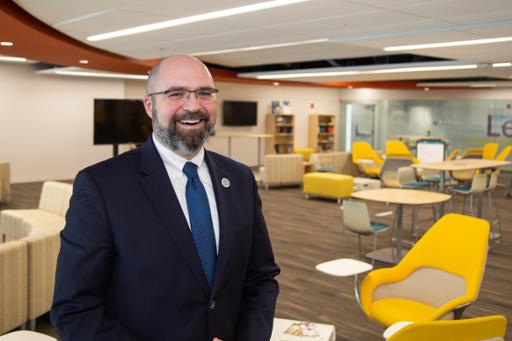 Matthew Jordan truly returned home when he took over leadership of the Jack, Joseph and Morton Mandel Humanities Center at Cuyahoga Community College (Tri-C®). The College's dean of humanities moved into his childhood home in Hudson after being hired last year. Hudson Life magazine — which clearly knows a good homecoming story — featured Jordan in its April edition. Jordan said his passion for humanities and honors education led him to Tri-C and the... Read More
---
Kevin Jones: All-Ohio Community College Academic Team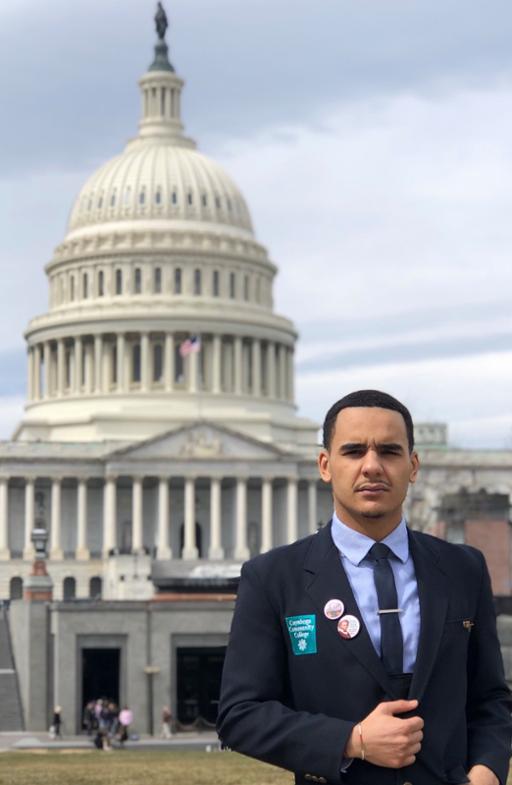 Kevin Jones of Streetsboro was one of 11 students from Cuyahoga Community College (Tri-C®) named to the All-Ohio Community College Academic Team, which comprises top students at the state's two-year schools. The All-Ohio Academic Team recognizes student excellence in academics, leadership and community service. Sixty-nine students from across the state were selected for this year's team on the basis of their outstanding records. Tri-C had more students named... Read More
---
Meet Me @ Tri-C: Mick Munoz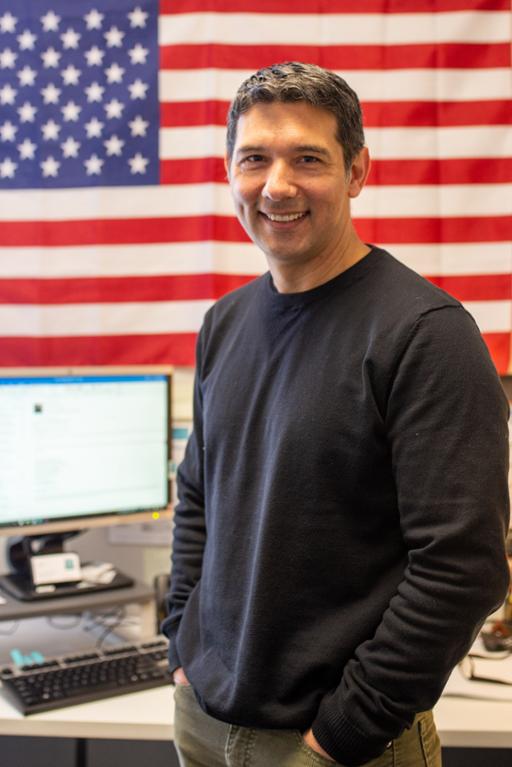 Tri-C Times magazine includes a feature called "Meet Me @ Tri-C" to highlight people at Cuyahoga Community College. The Spring 2019 edition included this story on Mick Munoz, a Tri-C's Veterans Initiative administrator. Munoz, who served in the U.S. Marine Corps, lives in Fairview Park and has been with the College since 2015. He works with veterans at the Brunswick University Center and Westshore Campus. Tri-C Times: What drew you to... Read More
---
Helen Feudo: All-Ohio Community College Academic Team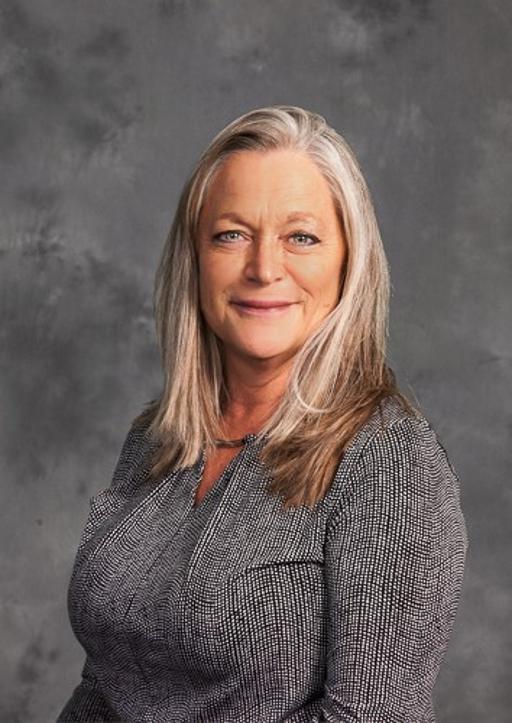 Helen Feudo of Parma was one of 11 students from Cuyahoga Community College (Tri-C®) named to the All-Ohio Community College Academic Team, which comprises top students at the state's two-year schools. The All-Ohio Academic Team recognizes student excellence in academics, leadership and community service. Sixty-nine students from across the state were selected for this year's team on the basis of their outstanding records. Tri-C had more students named All-Ohio... Read More
---
An Award-Winning Week for Tri-C Softball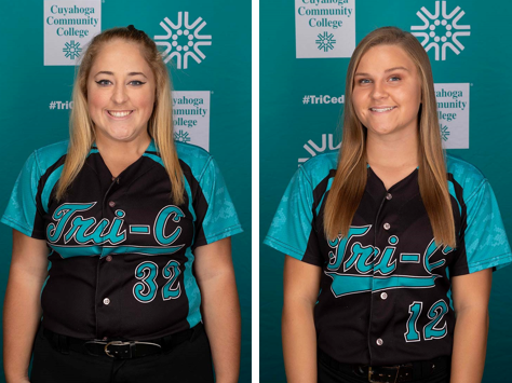 The Cuyahoga Community College (Tri-C®) softball team went two for two in capturing the most recent weekly player awards from the Ohio Community College Athletic Conference. Lyndsey Baglia claimed Pitcher of the Week recognition, while teammate Breanna Musick won Player of the Week honors for games played March 25-31. Together, they led the nationally ranked Triceratops to three wins in four games on the road in North Carolina and Virginia. Baglia tallied more wins (three) than... Read More
---
Tri-C to Host 'Tech 4 All Community Day'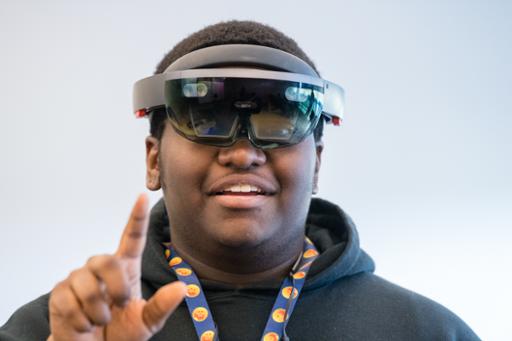 Cuyahoga Community College (Tri-C®) will host a technology open house for adults, teens and their families on Saturday, April 27, at Corporate College® East. The Tech 4 All Community Day will offer fun, hands-on technology activities for adults, middle school and high school students and parents. The free, family-friendly event will take place from 9 a.m. to 1 p.m. Activities will include: Build Your Own Computer ꟷ Age 10 and up; limited to 15... Read More
---
Mariana Feitosa De Melo: All-Ohio Community College Academic Team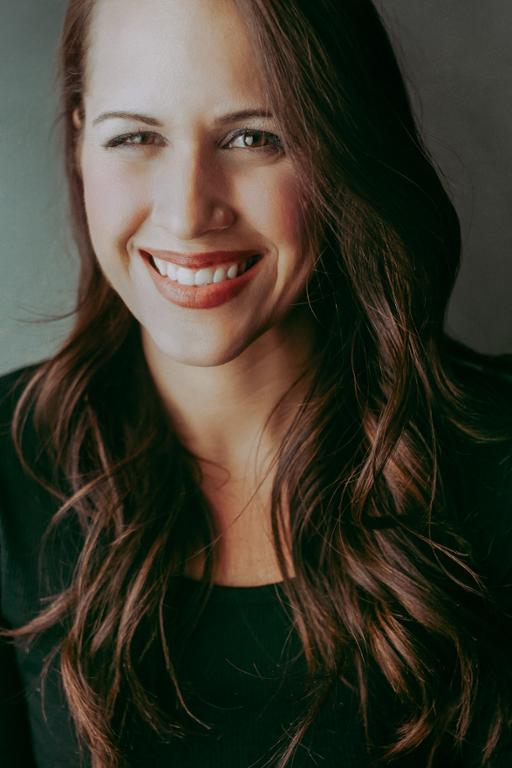 Mariana Feitosa De Melo of Fairlawn was one of 11 students from Cuyahoga Community College (Tri-C®) named to the All-Ohio Community College Academic Team, which comprises top students at the state's two-year schools. The All-Ohio Academic Team recognizes student excellence in academics, leadership and community service. Sixty-nine students from across the state were selected for this year's team on the basis of their outstanding records. Tri-C had more students... Read More
---
Norhan Abdelmaged: All-Ohio Community College Academic Team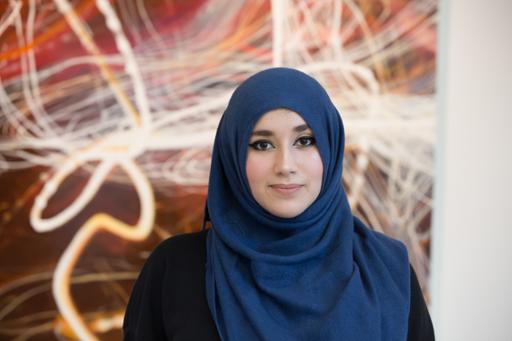 Norhan Abdelmaged of Westlake was one of 11 students from Cuyahoga Community College (Tri-C®) named to the All-Ohio Community College Academic Team, which comprises top students at the state's two-year schools. The All-Ohio Academic Team recognizes student excellence in academics, leadership and community service. Sixty-nine students from across the state were selected for this year's team on the basis of their outstanding records. Tri-C had more students named... Read More
---
Eleven Tri-C Students Named to All-Ohio Academic Team Eleven students from Cuyahoga Community College (Tri-C®) were named to the All-Ohio Community College Academic Team, which comprises top students at the state's two-year schools. The All-Ohio Academic Team recognizes student excellence in academics, leadership and community service. Sixty-nine students from across the state were selected for this year's team on the basis of their outstanding records. Tri-C had more students named All-Ohio than any other... Read More
---
Individual Concert Tickets Now on Sale for Tri-C JazzFest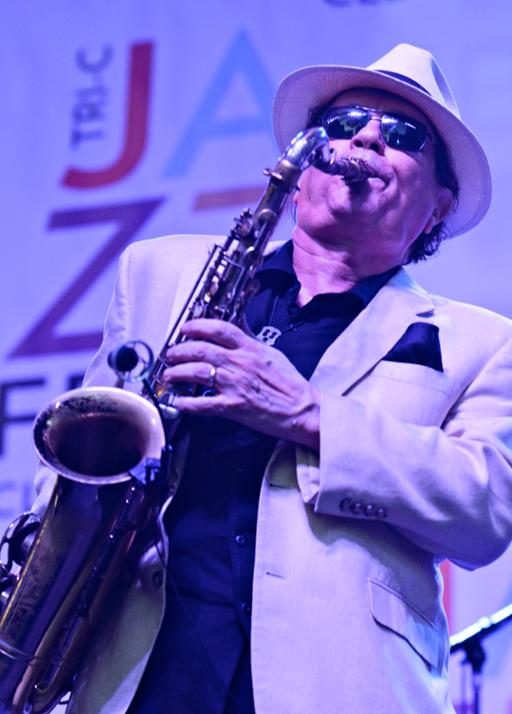 Cuyahoga Community College (Tri-C®) has announced individual tickets are now on sale for the full lineup of shows at this year's Tri-C JazzFest Cleveland, presented by KeyBank. The 40th annual festival features nine shows (thirteen acts) in several historic theatres at Playhouse Square, and showcases an eclectic lineup that includes tributes to Cleveland music legends Bobby Womack and Tadd Dameron. Other festival highlights include a reunion of the original Flecktones, a... Read More
---
'Tri-C Performing Arts' Brings Award-Winning One O'Clock Lab Band to Cleveland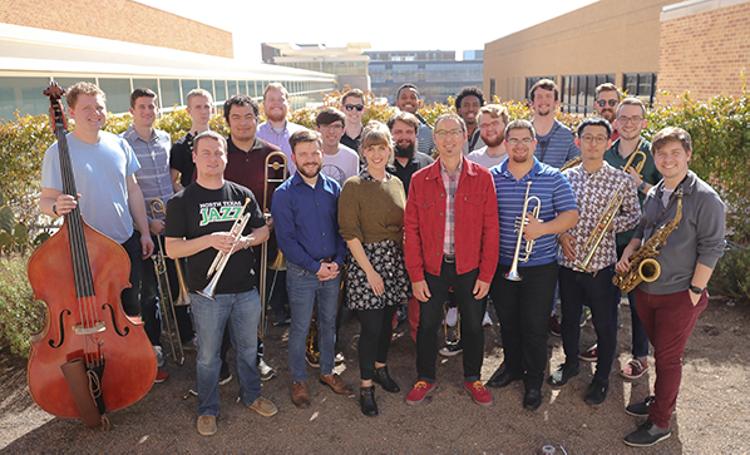 The Grammy-nominated One O'Clock Lab Band will perform a concert as part of DownBeat Jazz Education Days by Cuyahoga Community College (Tri-C®) and Tri-C JazzFest Cleveland. The concert takes place at 7 p.m. Tuesday, April 9, at the Westlake High School Performing Arts Center, located at 27830 Hilliard Blvd. in Westlake.Directed by Alan Baylock, the One O'Clock Lab Band is the premier performing ensemble of the internationally acclaimed University of North Texas... Read More
---
Painting the Town: Ryan Jaenke Turns Cleveland Into His Canvas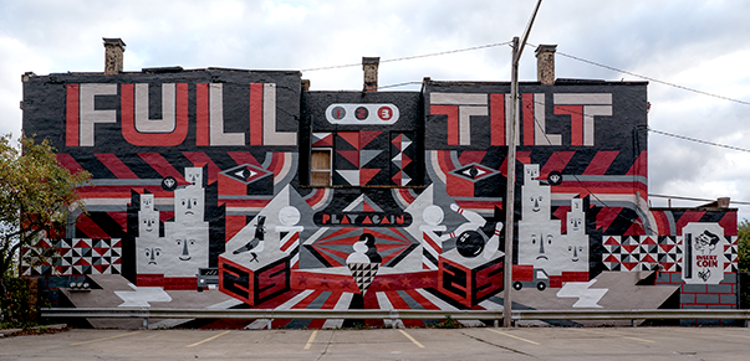 Inner-city Cleveland is a backdrop of brown and gray. It is weather-worn brick walls that have been standing for 100 years or longer. It's rust on hulking metal beams that hold up the city's bridges. It's stone slabs on sidewalks and asphalt patches on streets.These aging, rugged features are more than just a reminder of Cleveland's industrial past. They're also the perfect canvas for urban artists like Ryan Jaenke.Jaenke, a graphic design... Read More
---
Workforce Delivery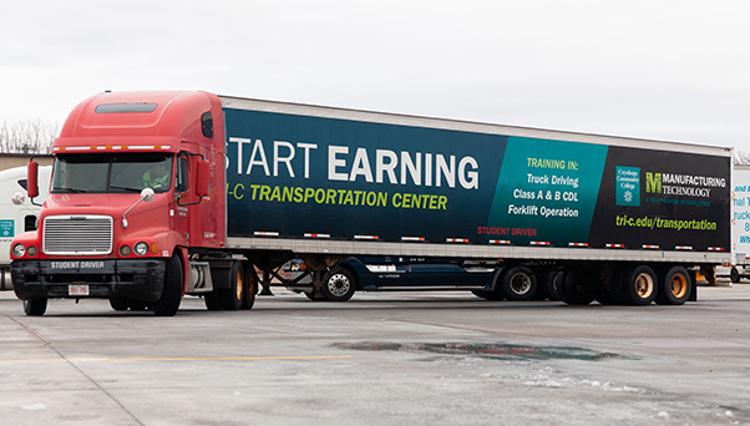 Industry reports and federal employment data show the high demand for truck drivers in this country. So do the calls and text messages that continually buzz the cell phone of Natasha Williams.Companies began reaching out to Williams soon after she started truck driving classes at the new Transportation Innovation Center (TIC) at Cuyahoga Community College. She said she lost track of the number of job offers she received."Look at this," the 38-year-old from Westlake said... Read More
---
Something to Stomp About: Triceratops Mascot Now Has a Name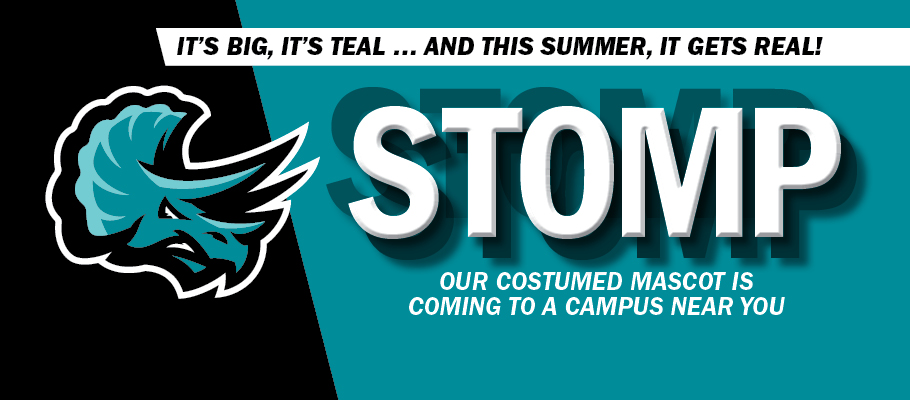 Amid the buzz surrounding Cuyahoga Community College's Triceratops mascot, you might have noticed one thing missing: Our dinosaur friend didn't have a name.That's no longer the case. Allow us to introduce Stomp, who will be making a costumed debut later this summer."Stomp" bested four other finalists, garnering 1,031 votes in the two-week online balloting process, which closed Friday night. The other finalists included Tank, Tricky, Trike and... Read More
---
10KSB Interim Director: Small Businesses Can Create Growth Opportunities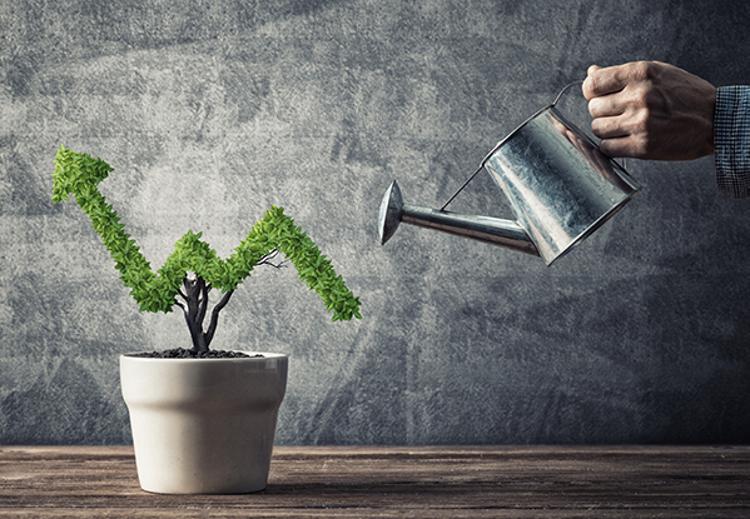 No business wants to remain stagnant. From Day One of a company's life, its owners are thinking about ways to grow the business.The trouble is, it's difficult to live in both the present and the future. Many small-business owners get caught in the day-to-day operations of the business, unable to devote time and resources to growth planning.Patrice Blakemore, the interim executive director for the Goldman Sachs 10,000 Small Businesses program at Corporate College®... Read More
---
Words to Live By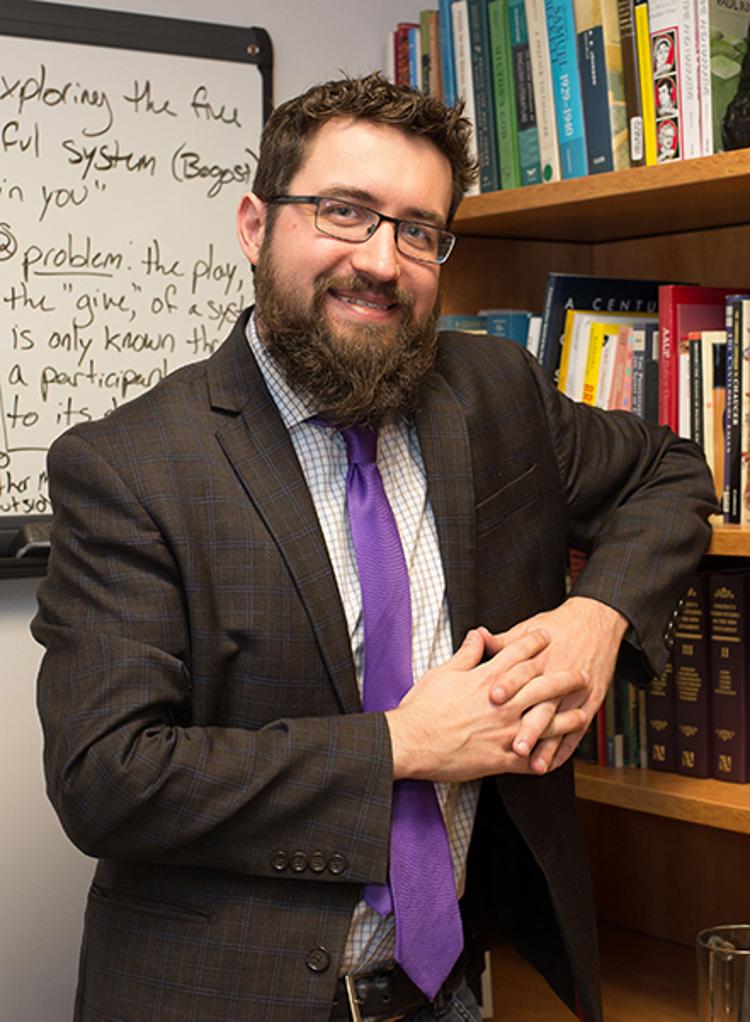 "Ever tried. Ever failed. No matter. Try again. Fail again. Fail better."These words, penned by author Samuel Beckett, form the basis of Mike Piero's personal and professional philosophy. They are words he has lived by for as long as he can remember.Today, the 31-year-old is a tenured professor of English at Cuyahoga Community College. But he never forgot the ninth-grade teacher who told him he would "never make it" in higher education... Read More
---
Softball Jumps to 15th in Latest NJCAA Poll
In the question of quantity versus quality, the Tri-C Triceratops softball team is proving you can have both.Tri-C's win quantity is among the best in NJCAA Division II, with a 12-4 overall record bolstered by a current winning streak that stands at six games. The Triceratops' win total was enough to jump two spots in Tuesday's weekly NJCAA Division II poll. Tri-C now sits at 15th in the nation, after ranking 17th in the March 19 poll.But the Triceratops are... Read More
---
Tri-C Wins Gold at Paragon Awards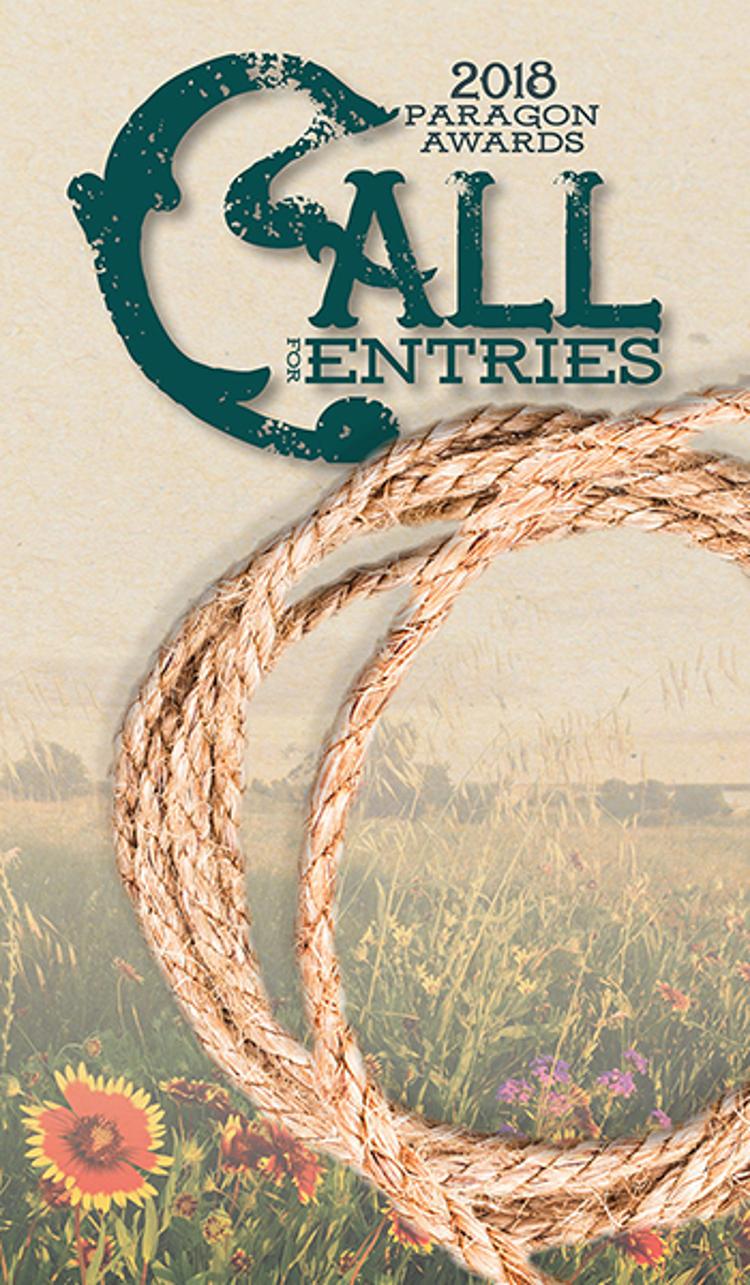 Cuyahoga Community College's Integrated Communications Department has added another first-place award to its growing trophy case.The College's Drone Academy postcard series won gold at the 2018 Paragon Awards, announced Monday at the 2019 National Council for Marketing and Public Relations (NCMPR) National Conference at the Hyatt Regency Hill Country Resort in San Antonio, Texas.The Paragon Awards recognize excellence in design and communication at community and technical... Read More
---
Tri-C Student Wins National Landscape Competition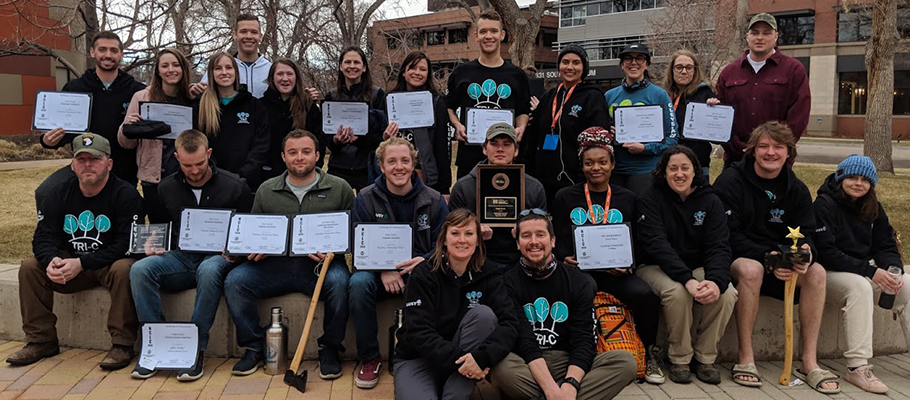 The top landscape and horticulture student in the country attends Cuyahoga Community College (Tri-C®). Frank Vareska won the 2019 National Collegiate Landscape Competition, finishing with the leading score among nearly 800 competitors at the annual event held March 20-23 at Colorado State University. His performance led Tri-C's team to a third-place overall finish at the event, which attracted more than 60 of the nation's top horticulture and landscape programs... Read More
---
Triceratops Softball Knocks Off Another Nationally Ranked Team
The Cuyahoga Community College (Tri-C®) softball team keeps racking up impressive victories. The Triceratops swept a team just ahead of them in the national rankings — #14 CCBC Catonsville in Maryland — during a weekend road trip to Maryland. Tri-C won the opener 10-8 before dominating the finale with a 9-0 victory on Saturday, March 23. The team followed that up by thumping Hagerstown Community College in two games on Sunday, March 24. The 6-2 and 9-1 victories... Read More
---
Tri-C President Alex Johnson Discusses 'Degree Link' on Local TV, Radio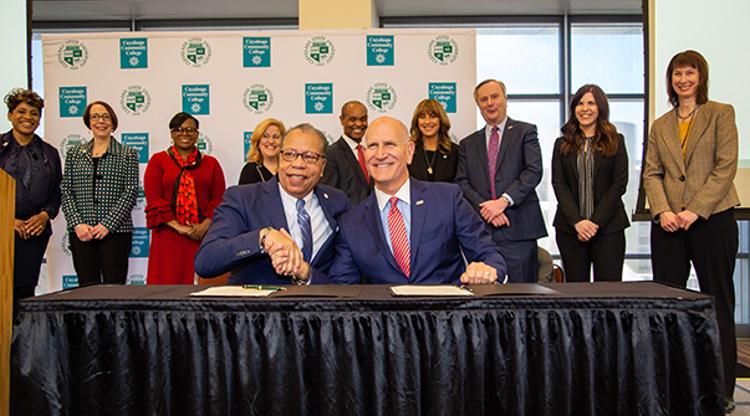 Two weeks ago, Cuyahoga Community College President Alex Johnson and Cleveland State University President Harlan Sands signed a milestone academic agreement between the two schools.Called Degree Link, the agreement will provide students with structured academic pathways between Tri-C and CSU, allowing students to move seamlessly between the two schools in pursuit of their associate and bachelor's degrees.The agreement further advances what is already a strong academic relationship... Read More
---
Knockout News: Tri-C Grad Medals in International Boxing Competition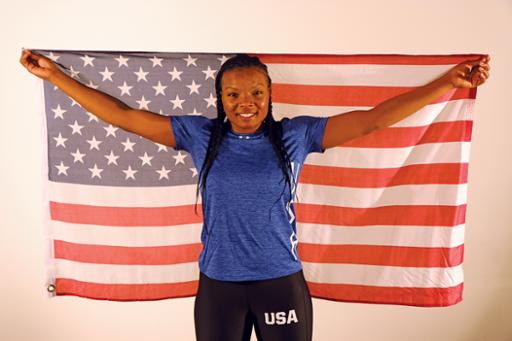 Cuyahoga Community College (Tri-C®) graduate Morelle McCane keeps fighting for her Olympic dreams. McCane won a bronze medal boxing with Team USA in the recent Strandja Tournament in Sofia, Bulgaria. Twelve boxers from around the globe competed in the women's middleweight division. The tournament was McCane's first competition out of the country. She joined Team USA after winning the USA Boxing Western Elite Qualifier and Regional Open Championship last year.... Read More
---
Brock Begue: A Miracle on the Mound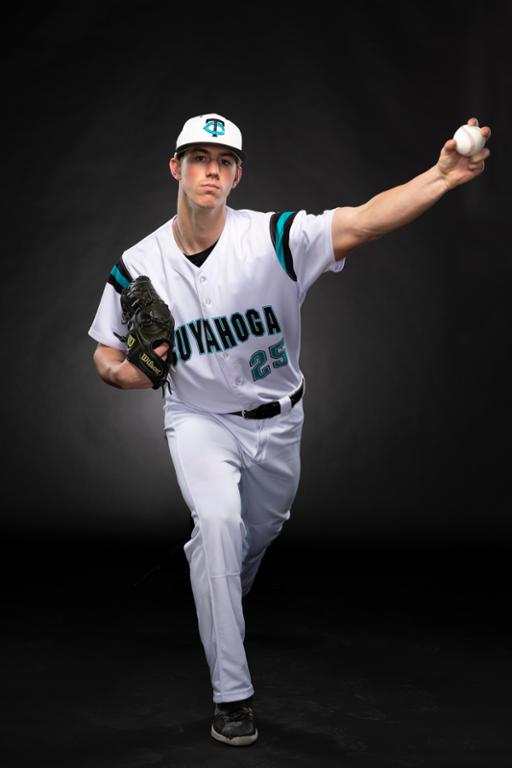 A stroke and seizures ravaged Brock Begue's body after birth. Doctors surveying the damage questioned whether he'd ever walk — and if he somehow did, they expected him to drag his right foot. As for the boy's right arm … well, doctors doubted it would ever function properly. Twenty years and a miracle later, that early prognosis seems hard to believe. Begue earned NJCAA Division II All-American honors in baseball last year after a dominating... Read More
---
Triceratops Rumble Into National Softball Rankings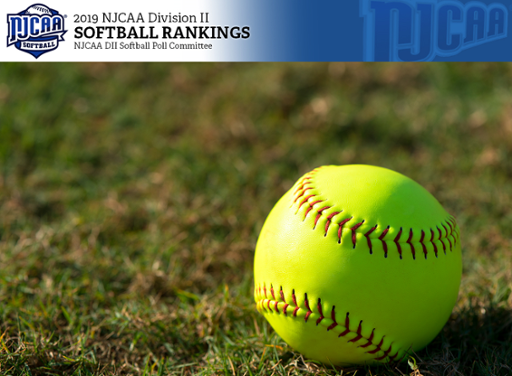 The Cuyahoga Community College (Tri-C®) softball team climbed into the national rankings after beating beat three of the country's top teams last week. The Triceratops stomped #9 Triton College, #12 Madison College and #21 Heartland during a spring break trip to Florida. The team compiled an 8-4 record while playing doubleheaders over six consecutive days. Tri-C's performance definitely caught the attention of poll voters, who ranked Tri-C 17th in the NJCAA... Read More
---
Tri-C Recognized as a 'Voter Friendly Campus'
Cuyahoga Community College (Tri-C®) recently earned national status as a "Voter Friendly Campus" in recognition of its efforts to help students participate in the political process. Tri-C is one of only a dozen community colleges across the country to gain the designation. Overall, 123 campuses in 31 states were recognized for their work to develop a culture of democratic engagement. The program requires campuses to promote voter registration and voting to... Read More
---
Tri-C Grad Susie Porter Shares Recipe for Better Living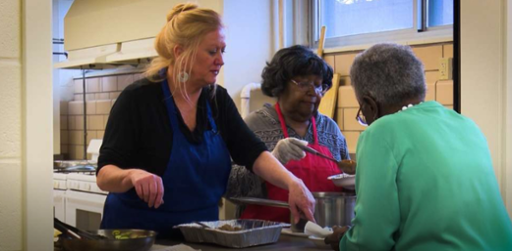 Susie Porter once fed appetites as owner of The Town Fryer restaurant. In 2010, she enrolled at Cuyahoga Community College (Tri-C®) to feed her desire to advance social justice issues and improve lives. Now, in a delicious twist of fate, the 2012 Tri-C grad has blended both into a new project. Porter cooked up a concept called "Recipe Re-Mix" that aims to introduce people to healthy eating habits while educating them about nutrition. The Plain Dealer's... Read More
---
Career Center Has Resources to Help Grads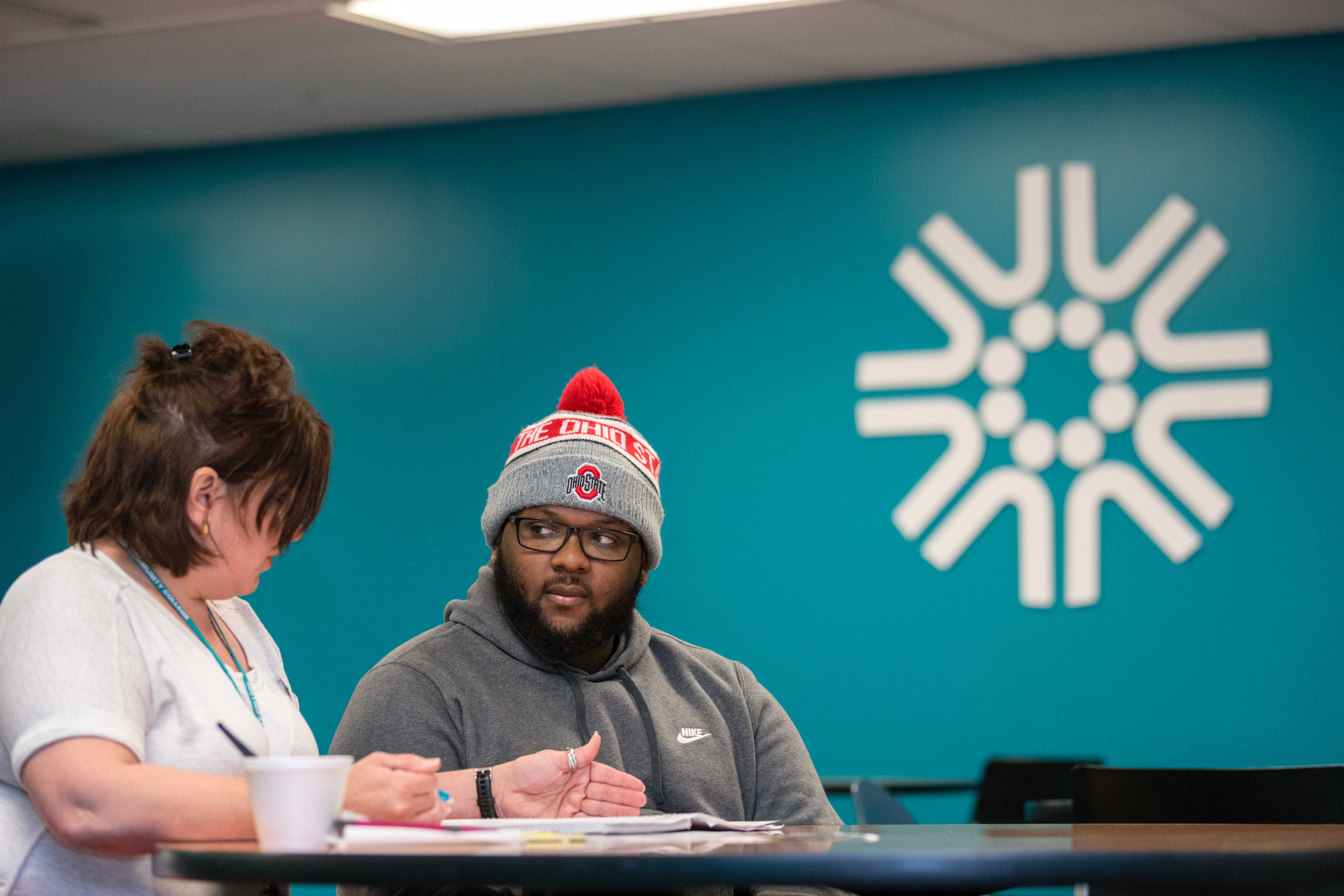 The time is getting close. Graduation is less than two months away. As a future Cuyahoga Community College graduate, are you prepared to enter the workforce? Though the Career Center recommends students stop by in the fall and work with them throughout the academic year on a job-seeking plan, the center can still assist students coming down the home stretch to graduation. Whether you need help writing a new resume, polishing an existing one, networking in your field, searching for job... Read More
---
Moving Beyond Trauma: Tri-C Conference Offers Strategies for Recovery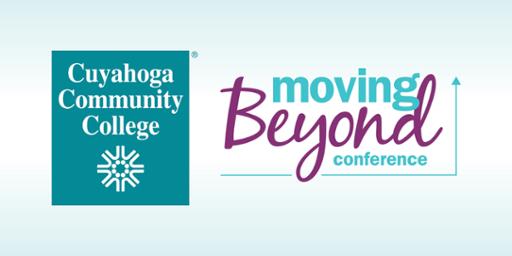 Domestic abuse, sexual violence and childhood victimization darken the lives of untold numbers of people, leaving deep emotional scars that can create obstacles for future success.Learning how to overcome these adverse events is the focus of a one-day conference at the Metropolitan Campus of Cuyahoga Community College (Tri-C®)."Moving Beyond: Strategies For Thriving After Trauma" will take place 8 a.m. to 5 p.m. Thursday, April 4. The event will offer strategies... Read More
---
Erica Armstrong Dunbar to Share Powerful Story of Ona Judge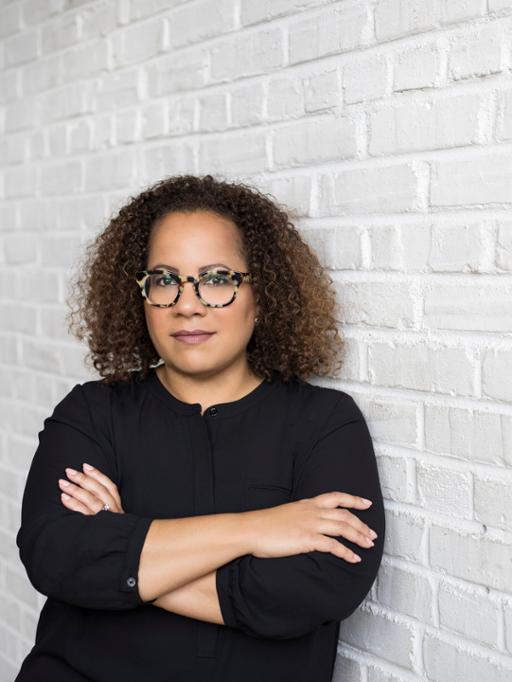 Hear the powerful story of runaway slave Ona Judge — who found freedom after escaping the President's House during George Washington's second term — during an upcoming discussion at the Western Campus of Cuyahoga Community College (Tri-C®).The free program — "The Founding of a Nation Through the Eyes of the Enslaved: The Life of Ona Judge" — will take place from 11 a.m.-12:15 p.m. Wednesday, April 3, at... Read More
---
President Emeritus Jerry Sue Thornton Receives International Leadership Award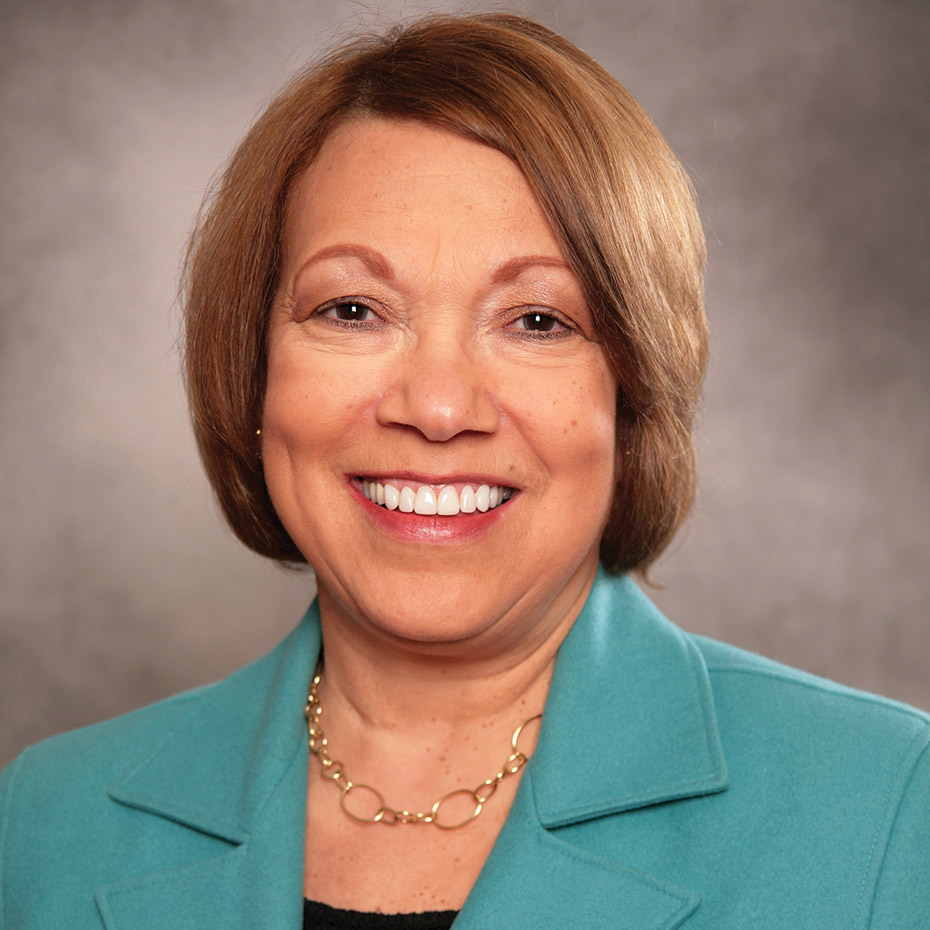 Decades of work advancing the mission of community colleges recently earned Cuyahoga Community College (Tri-C®) President Emeritus Jerry Sue Thornton an international accolade. The League for Innovation in the Community College honored Thornton with its 2018 John E. Roueche and Terry O'Banion International Leadership Award. The award recognizes individuals for motivational, inspirational and transformational work in higher education. Thornton served as Tri-C's... Read More
---
Dance Mastery Program at Tri-C Featured on 'CBS This Morning'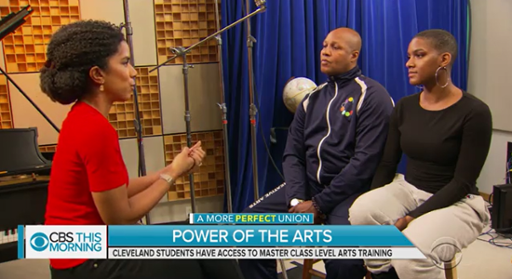 For the Cleveland Foundation and Cuyahoga Community College (Tri-C®), transforming Cleveland youth and neighborhoods has become an art form, grabbing attention on the national stage. A March 15 segment on CBS This Morning put a spotlight on the Cleveland Foundation's Arts Mastery initiative, which gives Cleveland children access to high-quality arts programs in their neighborhoods. The initiative includes a Dance Mastery program offered through Tri-C, which was... Read More
---
County Democratic Party Chair Started Her Path at Tri-C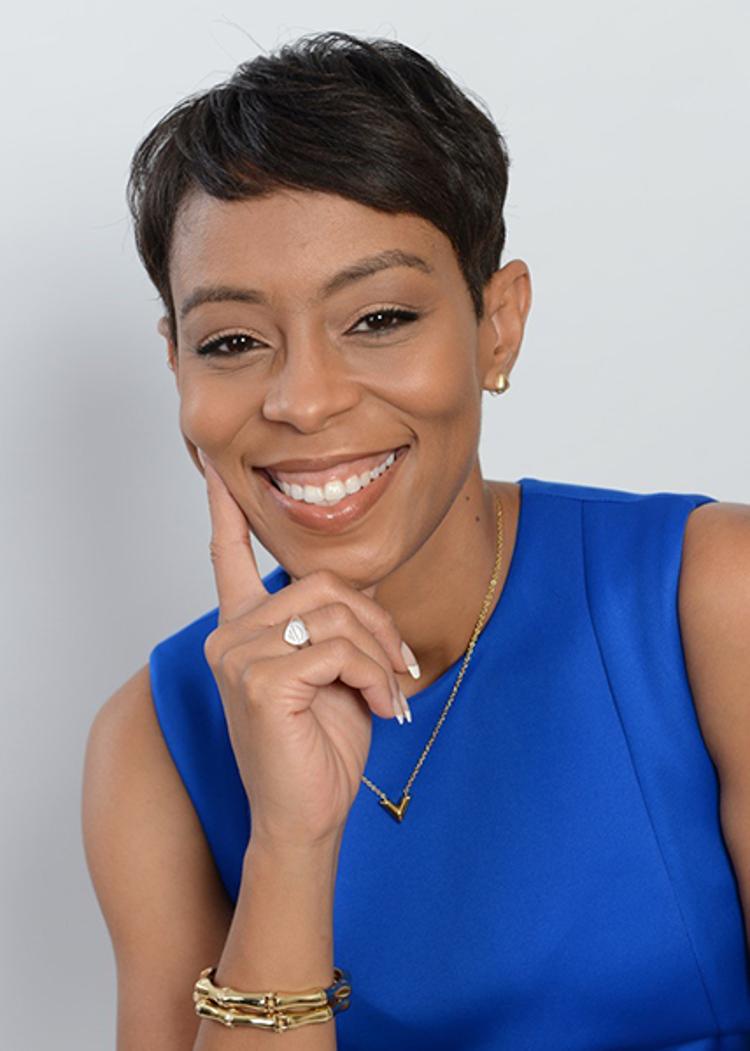 Public service has always been a part of Shontel Brown's life. Even as a child, the 2012 Cuyahoga Community College graduate was motivated to help those who couldn't help themselves."It's something that is innate in my family," Brown said. "I grew up around it. We were always active members in our church. I viewed it as an honor and privilege to help others."But public service is one thing — a career on the... Read More
---
Tri-C Hosts Fundraiser 'Fore!' a Good Cause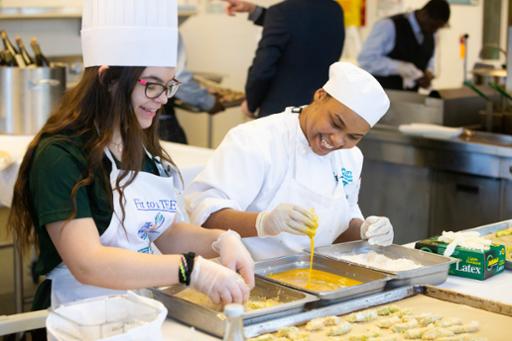 Consider delectable eats par for the course when the Hospitality Management Center at Cuyahoga Community College (Tri-C®) hosts a benefit for The First Tee of Cleveland program. The second annual "Taste of the Tee" event will take place 5:30-7:30 p.m. Thursday, April 4, at the center, located at 180 Euclid Ave. at Cleveland's Public Square. Proceeds benefit The First Tee of Cleveland, a character development program that uses the game of golf and other... Read More
---
36 Ways to Transform Higher Education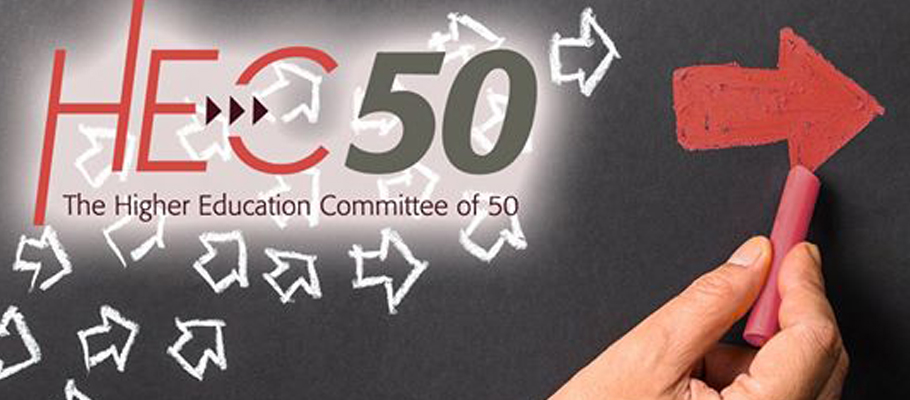 Angela Johnson of Cuyahoga Community College (Tri-C®) spent the past year working with a national committee examining policy areas related to access, affordability, accountability and transparency. The Higher Education Committee of 50 focused on finding practical ways to better serve and protect college students now and in the future. Today, the group announced recommendations now headed to Congress. The committee's report includes 36 suggested actions to help students... Read More
---
Redefining Access at Tri-C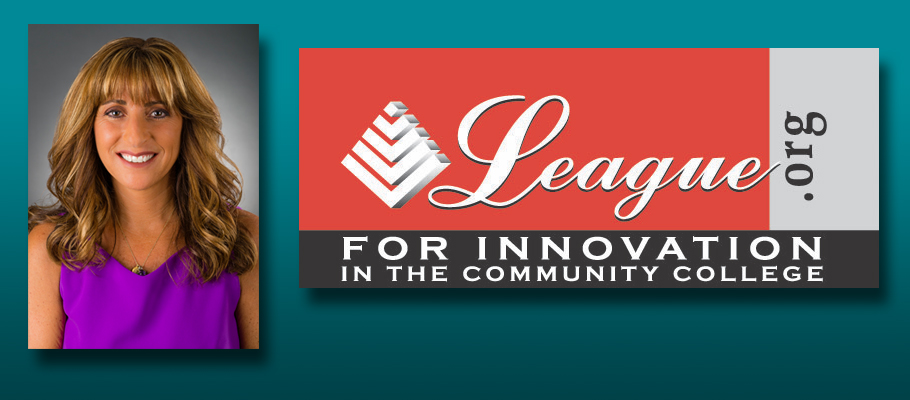 The League for Innovation in the Community College is an international nonprofit organization dedicated to catalyzing the community college movement. To share best practices, it often asks community college leaders to offer examples from their institutions. The organization recently published an essay from Cuyahoga Community College (Tri-C®) Provost Karen Miller that outlines a unique project underway at Tri-C to expand access to higher education. Here is her... Read More
---
East President to Discuss Mandel Humanities Center at National Convention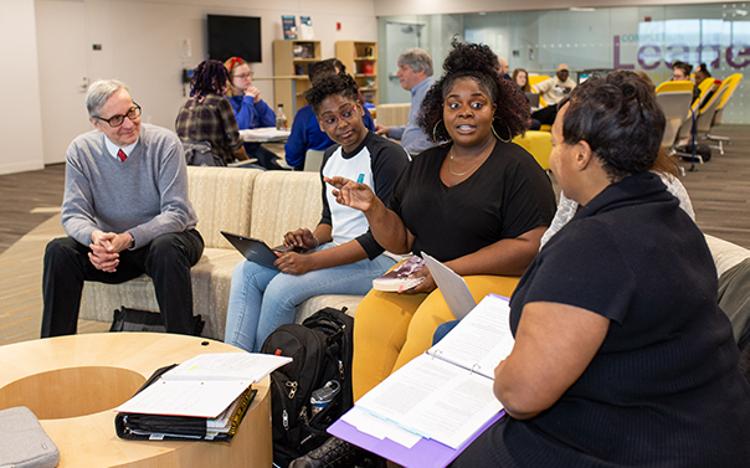 Cuyahoga Community College Eastern Campus President Lisa Williams will help bring national attention to the Jack, Joseph and Morton Mandel Humanities Center next month.Williams will discuss the center during a presentation at the American Association of Community Colleges annual convention, April 13-16 in Orlando, Florida. Founded in 2015, the Mandel Humanities Center offers students in the Mandel Scholars Academy the opportunity to pursue an education rooted in the humanities, arts and... Read More
---
A 'Learning for Life' Encore Presentation

Get a preview of Encore Campus Fridays at Cuyahoga Community College (Tri-C®) during a "Learning for Life" lecture March 22 at Westshore Campus. The event features two presentations that mirror courses offered through Encore Campus Fridays. The program — set to debut at Westshore Campus this fall — is designed to enrich the minds and lives of those aged 55 and older. The popular program is currently offered at the College's Eastern... Read More
---
'Tri-C Times' Welcomes the Triceratops Era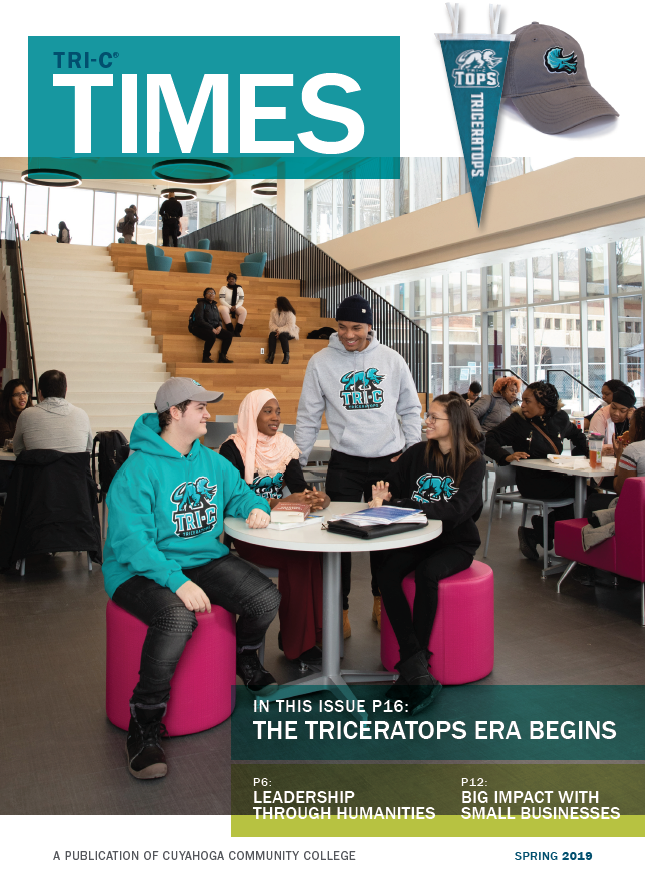 Dinosaur-sized news dominates the newest edition of Tri-C Times. The latest issue of the College's magazine introduces Triceratops as Tri-C's brand-new mascot. Fun facts, reactions to the announcement and museum-level analysis fill a three-page spread dedicated to the three-horned dinosaur. The Spring 2018 issue also includes stories on The Jack, Joseph and Morton Mandel Humanities Center; the Goldman Sachs 10,000 Small Businesses program; and the College's new... Read More
---
Triceratops Upset by Lakeland in Regional Final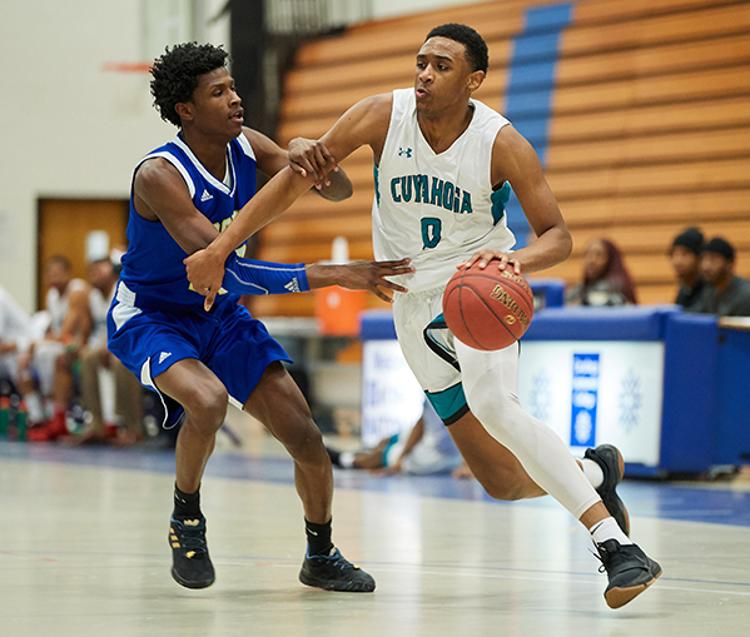 In the end, the Triceratops simply couldn't put the ball in the basket enough to keep their season alive.A Tri-C men's basketball team beset by offensive inconsistency all season suffered a couple of ill-timed injuries, further hampering their offense. It led to a 76-65 loss to Lakeland Community College in Saturday's NJCAA Region XII, Division II, District 11 Tournament final in Circleville, Ohio.Top-seeded Tri-C defeated third-seeded Lakeland twice during the regular... Read More
---
Tri-C's Hattie Murphy Named All-OCCAC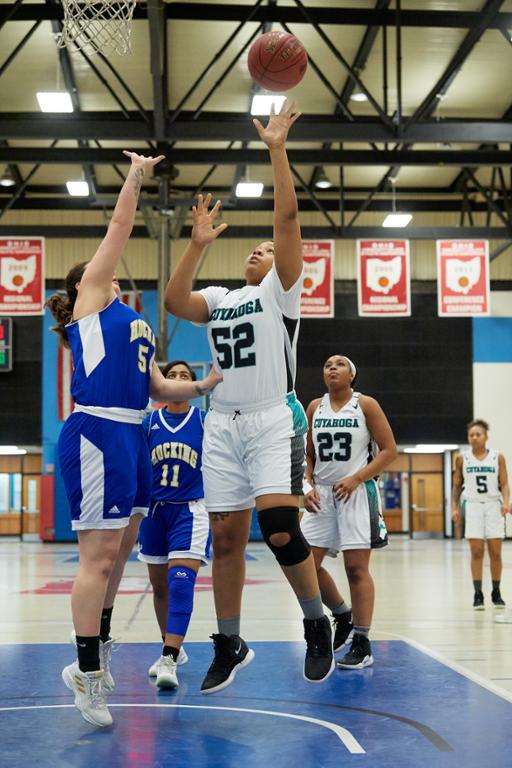 Crashing the boards for Cuyahoga Community College (Tri-C®) helped Hattie Murphy crash the 2018-2019 all-conference team for the Ohio Community College Athletic Conference. Murphy received Honorable Mention All-OCCAC honors after leading the conference in offensive rebounds. Overall, she averaged 10.4 rebounds per game — tops for the Triceratops and fourth in the conference. The forward also averaged 12.5 points per game, second-highest on the team. Her scoring increased... Read More
---
Tri-C Joins '#EndCCStigma' Social Media Campaign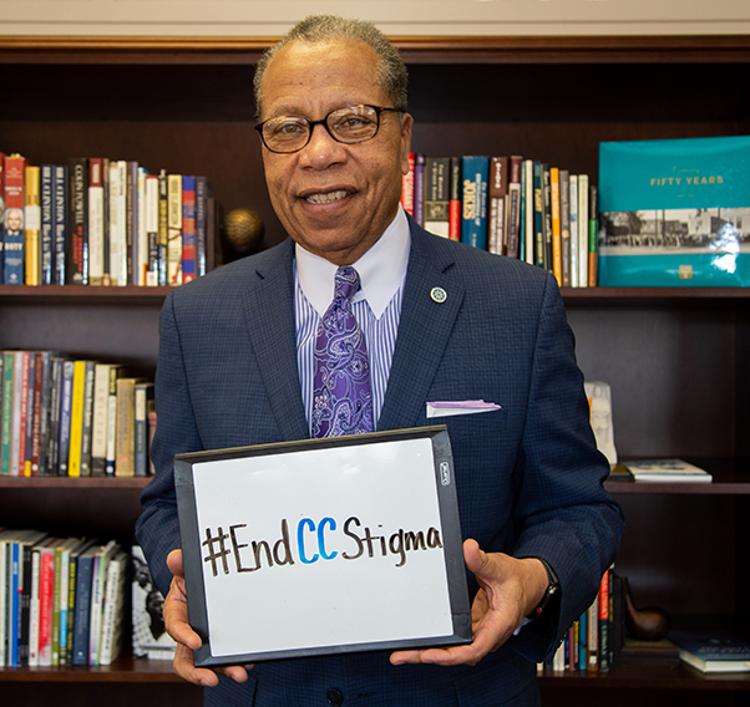 A new social media campaign is seeking to debunk some long-held beliefs about community colleges, and Cuyahoga Community College is among the institutions joining in.Tri-C has joined the #EndCCStigma campaign. Participants are encouraged to use the hashtag with social media posts that illustrate the ways in which two-year schools offer an academic and student-life experience on par with four-year schools.Steve Robinson, president of Owens Community College in Northwest Ohio, started the... Read More
---
'Tri-C Performing Arts' Presents Antonio Pompa-Baldi and Emanuela Friscioni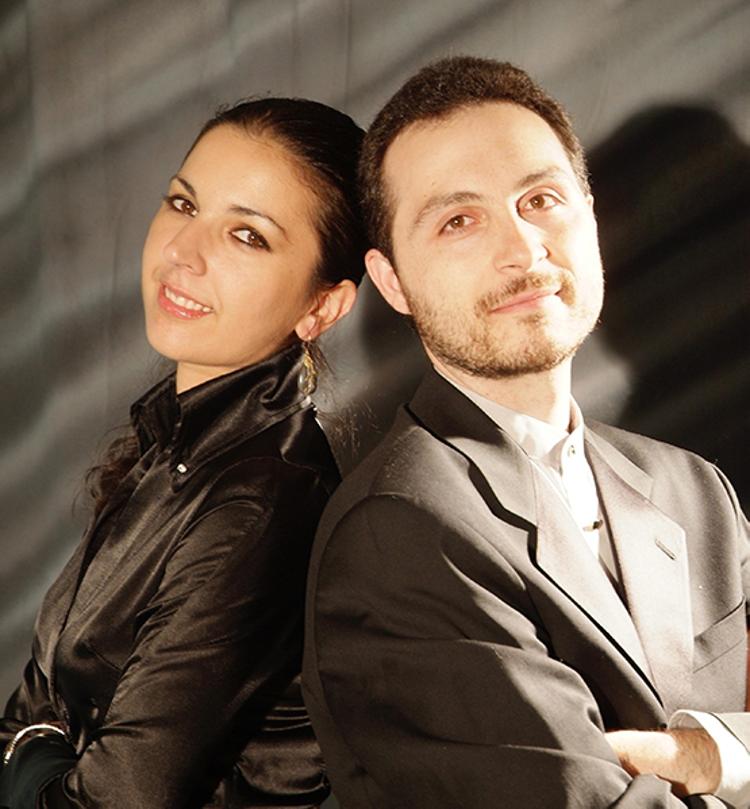 Husband and wife duo Antonio Pompa-Baldi and Emanuela Friscioni will perform works by Guastavino, Poulenc, Arensky and Rachmaninoff in Cleveland as part of the Tri-C Performing Arts Classical Piano Series presented by Cuyahoga Community College (Tri-C®).Their free performance begins at 2 p.m. Sunday, March 24, in the Cleveland Museum of Art's Gartner Auditorium, located at 11150 East Blvd. in University Circle.Born and raised in Foggia, Italy, Pompa-Baldi first came to the... Read More
---
Triceratops to Face Sinclair in Regional Tournament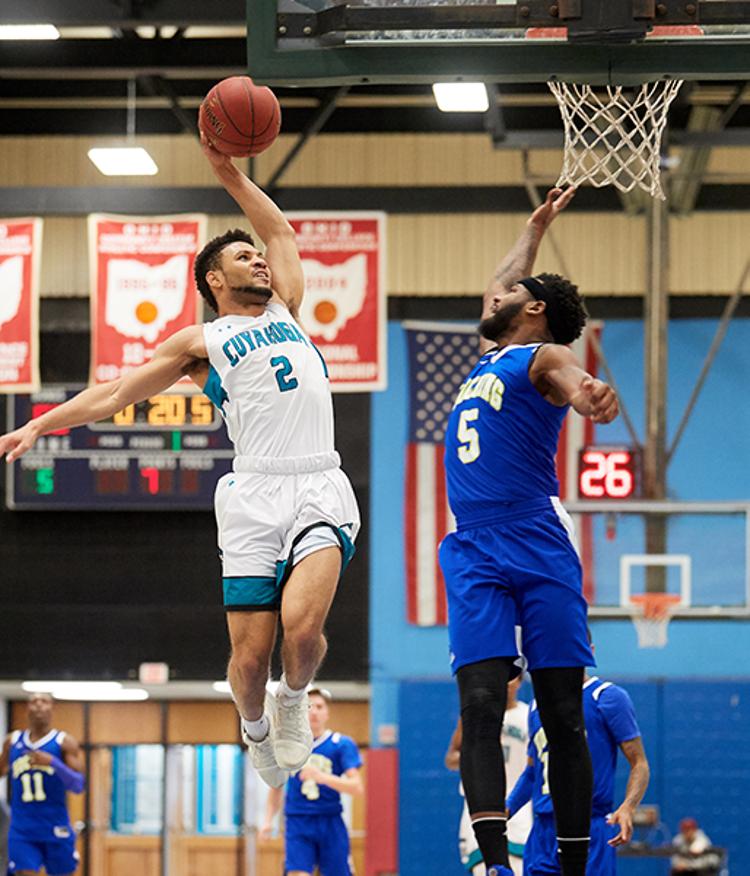 Tuesday night, the Tri-C Triceratops men's basketball team learned their opening-round postseason opponent. The Triceratops will face Sinclair Community College in the semifinals of the NJCAA Region XII Division II District 11 Tournament on Friday in Circleville, Ohio.Fourth-seeded Sinclair defeated fifth-seeded Clark State Community College 99-74 in Tuesday's first-round game.Tri-C (24-6, 14-2 in the OCCAC) is the OCCAC regular-season champion and the top seed in the... Read More
---
Hispanic Council Featured in 'Hispanic Outlook on Education'

Of the more than 23,000 students currently enrolled at Cuyahoga Community College, about 1,700 are Hispanic.It's a portion of the student population that can encounter obstacles to education not often faced by students in other demographics, including language barriers, cultural differences and lack of financial support.To help overcome those barriers, Tri-C formed the Hispanic Council in 1993. The council develops and facilitates initiatives that aim to benefit not just the... Read More
---
Tri-C, UNCF Team Up to Help African-American Students Realize Their Dreams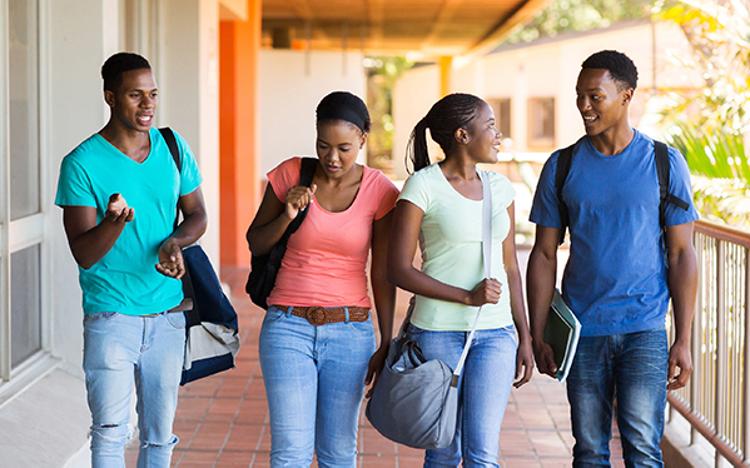 Cuyahoga Community College and the United Negro College Fund announced a partnership in January that will give the College's African-American students the opportunity to learn more about historically black colleges and universities (HBCUs).The aim of the partnership is to encourage African-American students to enroll at HBCUs after graduating from Tri-C, furthering their education while staying connected to their roots.In a recent segment on News 5 Cleveland, JaNice Marshall,... Read More
---
Tri-C Women Hold Their Own at Indoor Track Nationals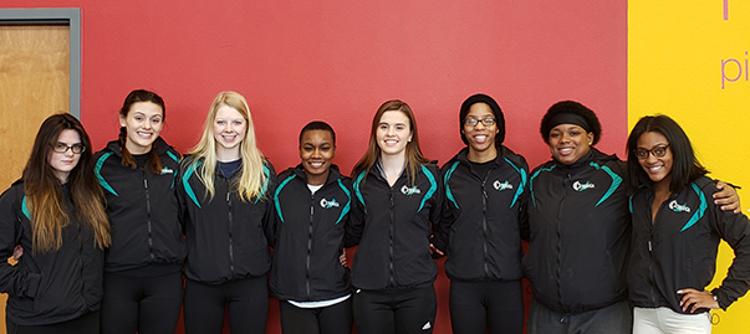 The Cuyahoga Community College women's track and field team completed a strong showing at the NJCAA Indoor Track and Field Championships late last week. Head coach Donald Cox said the Triceratops' eight national qualifiers put together an admirable performance, with several individual performances exceeding expectations. "You never really know what to expect against a nationwide field, but I'd say everybody did what they were supposed to... Read More
---
"Movement is Medicine": Tri-C's Massage Therapy Program Educates and Inspires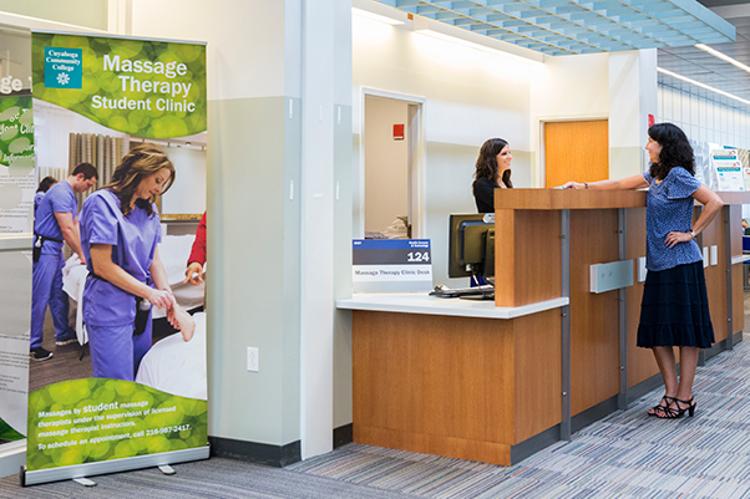 America has become a nation of offices and cubicles. Most of us have relatively sedentary desk jobs that require sitting for long periods of time. And when that happens, joints tighten, muscles stiffen and postures become problematic.It's why thousands of people each year seek the services of licensed massage therapists. And if you do so in Northeast Ohio, there is a good chance your massage therapist is a graduate of the Massage Therapy program at Cuyahoga Community College.Tri-C... Read More
---
Flying Home: Lucas Kadish Heads Back to Cleveland to Celebrate Tri-C JazzFest 40th Anniversary
New York-based guitarist Lucas Kadish is heading home to Cleveland to participate in Tri-C JazzFest's Flying Home series presented by Cuyahoga Community College (Tri-C®).Kadish's group TUNDRA features bassist Nick Dunston and drummer Tim Angulo. The trio will perform original music and jazz standards at 7:30 p.m. Saturday, March 9, at BOP STOP at The Music Settlement, located at 29020 Detroit Ave. The Flying Home series, sponsored in large part by the George Gund... Read More
---
'Empowered Women Succeed' Event at Tri-C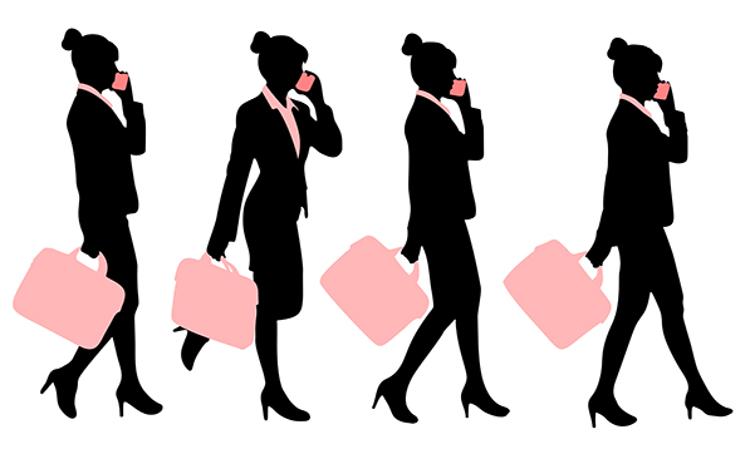 Women looking to become "unstoppable" as they work toward achieving career and life goals can build momentum during a free workshop offered by Cuyahoga Community College (Tri-C®).The Empowered Women Succeed program will take place from 8 a.m. to 5 p.m. Saturday, March 16, at Corporate College® East, located at 4400 Richmond Road in Warrensville Heights. The interactive and experiential workshop features retired Rear Admiral June Ryan of the U.S. Coast... Read More
---
Cleveland Foundation Expands Arts Mastery Initiative to Include Tri-C Vocal Program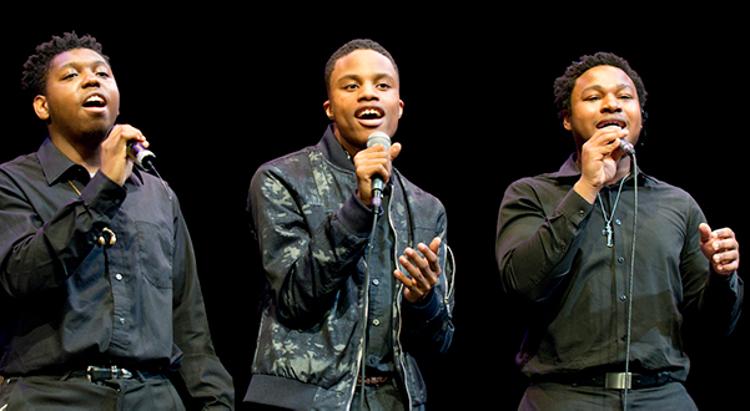 As part of its continued commitment to community arts mastery programs across nearly 20 Cleveland neighborhoods, the Cleveland Foundation has awarded a $150,000 grant to Cuyahoga Community College (Tri-C®) to expand the College's vocal arts program in partnership with Cleveland Public Library. The grant will allow Tri-C's Creative Arts Academy to provide free vocal and choral training to an additional 150 students in grades 3 to 12. The new program will launch... Read More
---
New Tri-C/CSU Program Changes Dynamic for Local Students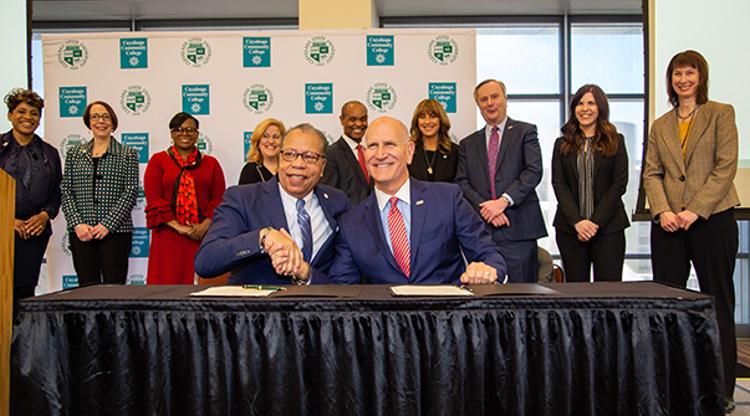 Cleveland State University and Cuyahoga Community College (Tri-C®) have launched a new initiative that builds on efforts to nurture a college-going culture, broaden access to higher education and increase degree attainment.The Degree Link program will provide students with structured academic pathways to four-year degrees while allowing students to move seamlessly between the two largest higher education institutions in Cleveland. The goal is to improve college access and academic... Read More
---
Tri-C Gallery East Exhibition Explores Worlds of Addiction and Recovery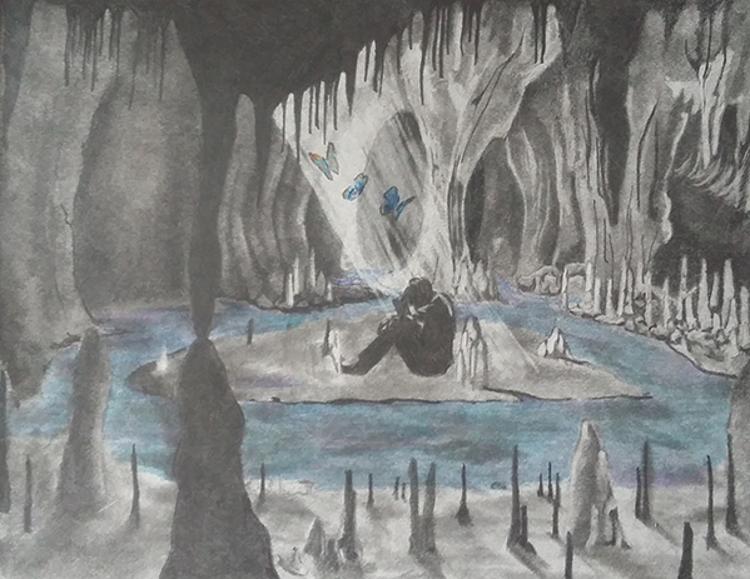 Using art to explore the challenges of addiction and recovery is the focus of an exhibition on view March 7-28 on the Eastern Campus of Cuyahoga Community College (Tri-C®).The free exhibition — which features more than 100 pieces of artwork in various mediums — will be held at Gallery East in the Education Center. Gallery hours are 10:30 a.m. to 3:30 p.m. Mondays through Thursdays. The 19th annual Art and Healing Exhibition is presented by Tri-C's... Read More
---
Tri-C Indoor Track Athletes Head to Nationals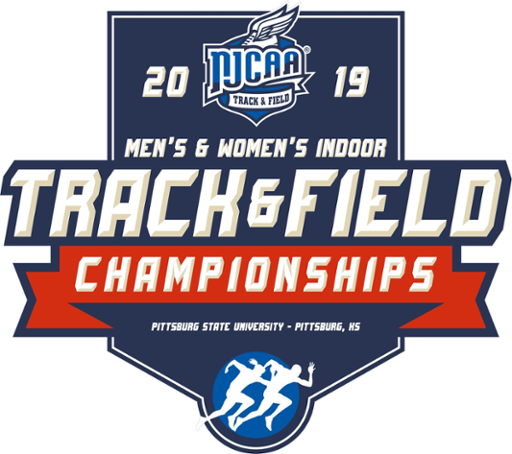 The Cuyahoga Community College (Tri-C®) women's track team qualified three individual student-athletes and a relay team to this week's NJCAA Indoor Track and Field Championships in Kansas. Individuals representing the Triceratops will be: Artis Sims: Shot put and weight throw The sophomore from Statham, Georgia, enters the championships ranked 14th in the shot put and 18th in the weight throw. She won the Region XII titles in both events earlier this... Read More
---
Clay Display: Tri-C Gallery West Spotlights Ceramic Art in New Exhibit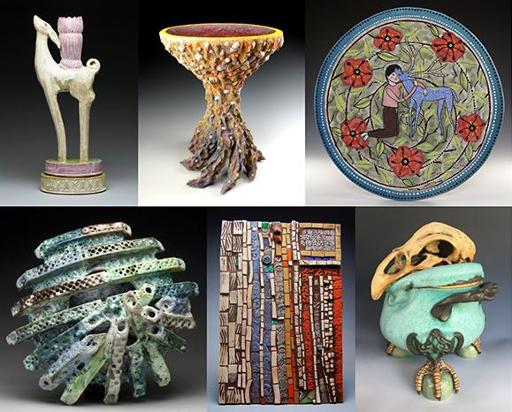 Cuyahoga Community College (Tri-C®) will showcase vibrant ceramic artworks created by local artists during a monthlong exhibit now on view at Western Campus. The exhibit runs through March 28 at Gallery West, located on the second floor of the campus library. Gallery hours are 8 a.m. to 8 p.m. Monday through Thursday and 9 a.m. to 2 p.m. Friday and Saturday. An opening reception will be held 5-7 p.m. Wednesday, Feb. 27. The exhibit is titled NOC Showcase Exhibition. The show... Read More
---
On The Road: Tri-C Mobile Training Unit Featured by The New York Times
A story in the Sunday edition of The New York Times showcased how Cuyahoga Community College (Tri-C®) uses a classroom on wheels to deliver workforce training programs to area companies. The article notes the innovative approach embraced by Tri-C and other community colleges to meet the needs of employers and close the skills gap. The College debuted its mobile unit two years ago. It includes an area for hands-on training as well as classroom space for 10 students. "The... Read More
---
Standish Stewart Named a 'Notable Woman in STEM'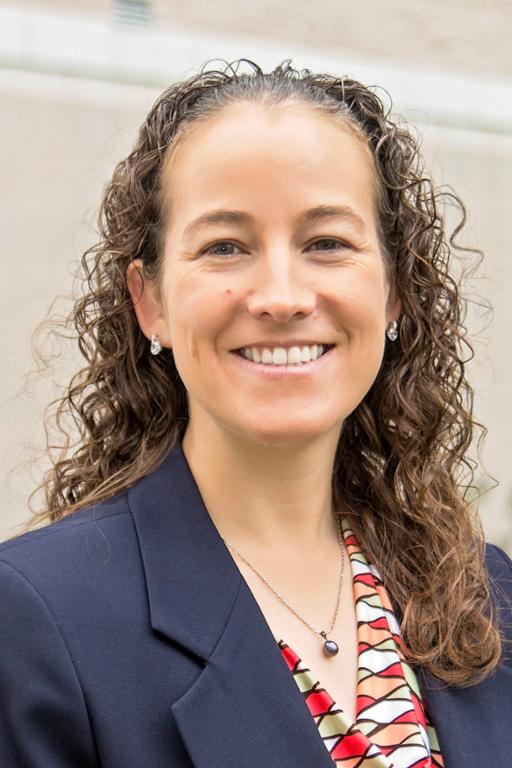 Young women seeking a future in STEM fields — jobs in science, technology, engineering and math — can look to Standish Stewart at Cuyahoga Community College (Tri-C®) to see what's possible, according to Crain's Cleveland Business. The publication identified Stewart as one of Northeast Ohio's "Notable Women in STEM" while profiling her in its Feb. 25 edition. She was among 32 female STEM professionals highlighted... Read More
---
Triceratops Clinch OCCAC Men's Basketball Title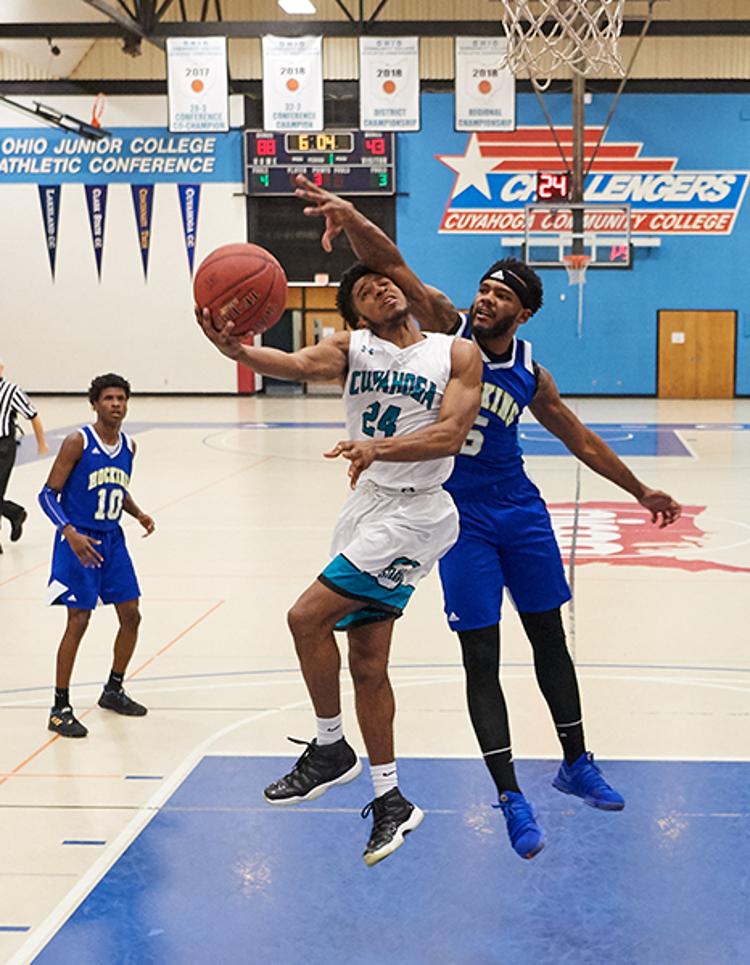 The sailing hasn't been nearly as smooth as last year, but the Tri-C Triceratops men's basketball team will continue its reign atop the Ohio Community College Athletic Conference.Saturday's 56-36 win over Columbus State Community College, combined with Edison State Community College's 80-79 loss at Lakeland Community College, clinched the 2018-2019 OCCAC men's basketball regular season title for Tri-C.It's the second straight... Read More
---
A Discussion on Women and the Future of Leadership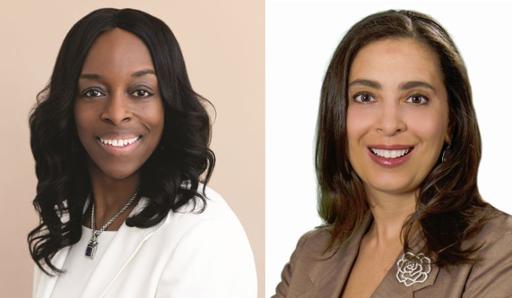 Women and the future of leadership will be the focus of a panel discussion taking place at 10 a.m. Tuesday, March 5, at the Metropolitan Campus of Cuyahoga Community College (Tri-C®). The free program will feature Carmen Twillie Ambar, president of Oberlin College, and Robyn Minter Smyers, partner at Thompson Hine. The conversation will be moderated by Marianne Crosley, president and CEO of Cleveland Leadership Center. The program will examine how society continues to work through... Read More
---
Tri-C Honored for Excellence in Student Success
Achieving the Dream (ATD) today announced that Cuyahoga Community College (Tri-C®) has earned Leader College of Distinction status for achieving higher student outcomes and narrowing equity gaps. Tri-C is one of only 11 community colleges across the nation to receive the award, which recognizes colleges that excelled while striving to meet challenging student success goals. "The metrics ATD established for Leader College of Distinction are meant to encourage colleges to... Read More
---
Eastern Campus President to Participate in Leadercast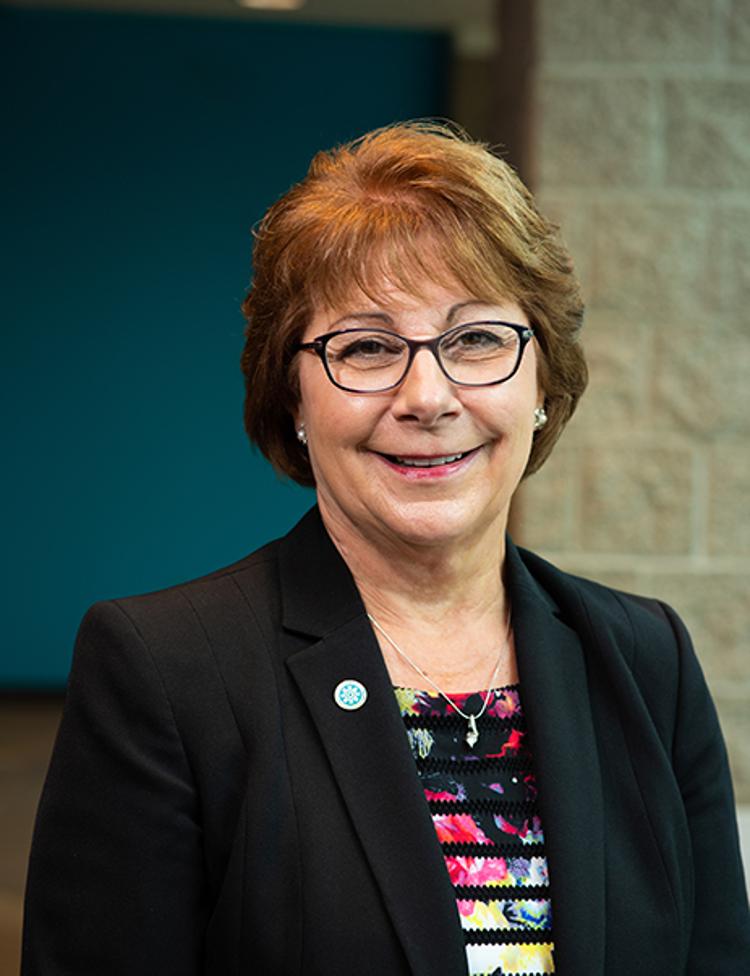 The president of Cuyahoga Community College's Eastern Campus will participate in what is being billed as "the largest one-day leadership event in the world."As part of International Women's Day, Tri-C's Lisa Williams will be among a slate of female leaders, both local and national, who will speak at the Solon Chamber of Commerce's "Leadercast Women" event.In addition to Williams, the event will feature appearances... Read More
---
Tri-C JazzFest Seeking Volunteers for Festival Weekend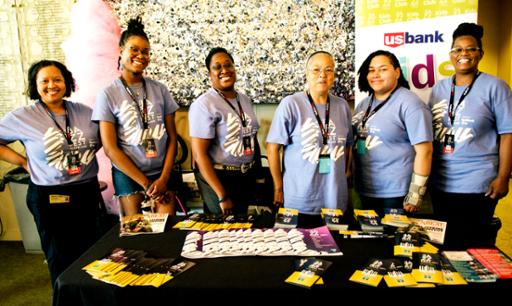 Help downtown's hottest music festival hit all the right notes by volunteering this summer during the 40th anniversary celebration of Tri-C JazzFest Cleveland, presented by KeyBank. Applications will be accepted online through Sunday, March 24. The online form asks for basic information to align the skills of the individual with the tasks at hand. Volunteer responsibilities include everything from distributing materials and working backstage to assisting with guest artists.... Read More
---
Parma Mayor to Deliver 'State of the City' Address at Western Campus
Parma Mayor Timothy J. DeGeeter will deliver his 2019 State of the City address at the Western Campus of Cuyahoga Community College (Tri-C®) to showcase the work being done at the College site. The address will take place at 6 p.m. Monday, Feb. 25. The mayor said he chose Western Campus for his address to highlight expansion work underway at the site, located at 11000 Pleasant Valley Road. Current projects include: The addition of a STEM Center with lab and classroom space... Read More
---
College Board Honors Tri-C's Angela Johnson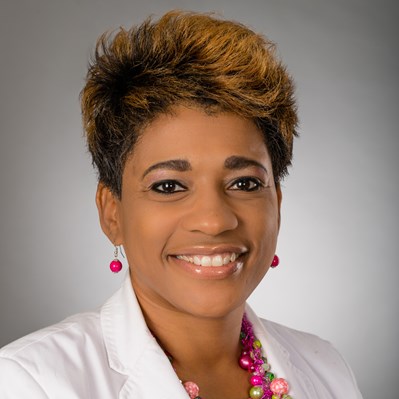 Angela Johnson of Cuyahoga Community College (Tri-C®) has been honored for her work promoting access to higher education. The College Board's Midwestern Region recently awarded Johnson its 2019 Regional Assembly Award. The distinction recognizes her commitment to helping students navigate enrollment and financial aid processes to gain a seat in the classroom. Johnson serves as Tri-C's vice president of access and completion and is regarded as a national leader... Read More
---
Christian Picciolini: Escaping the Hate Movement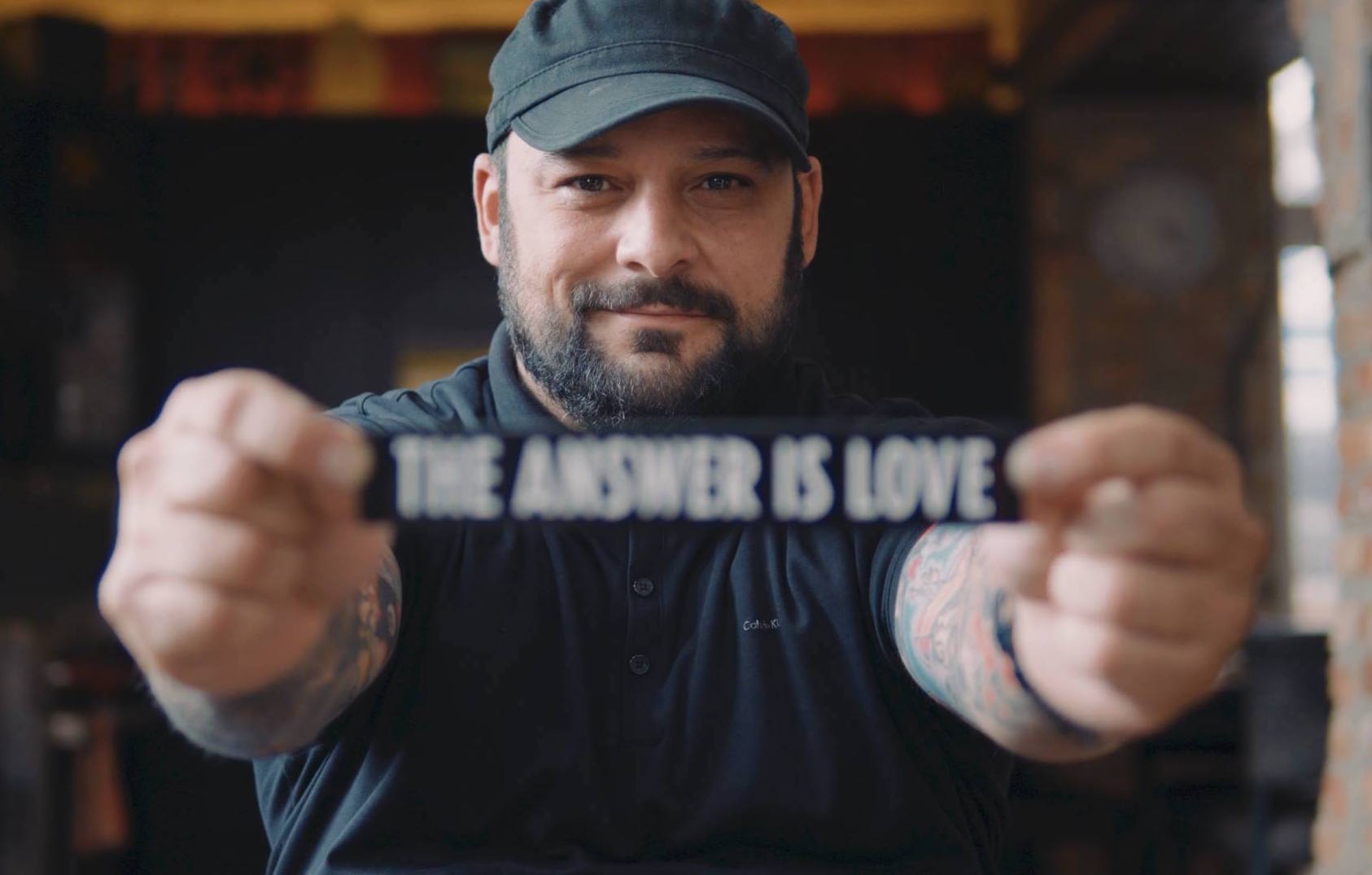 Christian Picciolini knows what it is like to live with a heart filled with hate. He spent his early years immersed in the white supremacy movement, lighting the fuse on violent extremism. Now he dedicates his life to atoning for that grisly past. Hear Picciolini's story of redemption at 12:30 p.m. Thursday, Feb. 28, at the Western Campus of Cuyahoga Community College (Tri-C®). The free event will be held at the Western Campus Theatre, 11000 Pleasant Valley Road in... Read More
---
A Stage of Loneliness: Tri-C Theatre Students Present Proximity at Eastern Campus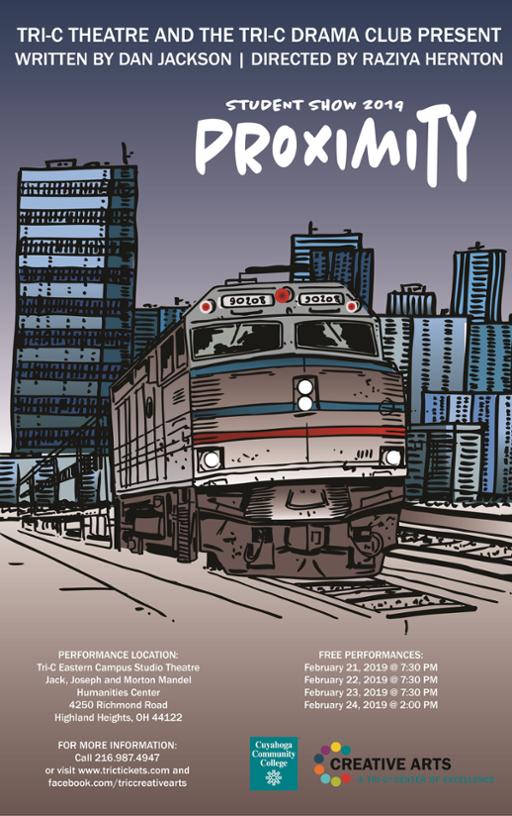 Theater students from Cuyahoga Community College (Tri-C®) will present Proximity, a play about loneliness and unexpressed pain, as they take the stage at Eastern Campus later this month.  Free performances will take place at 7:30 p.m. Feb. 21-23 and 2 p.m. Feb. 24 in the Studio Theatre in The Jack, Joseph and Morton Mandel Humanities Center, located at 4250 Richmond Road in Highland Hills. Proximity focuses on two strangers who cross paths daily. Their solitary journeys... Read More
---
Getting to Know Tri-C Trustee Phoebe Lee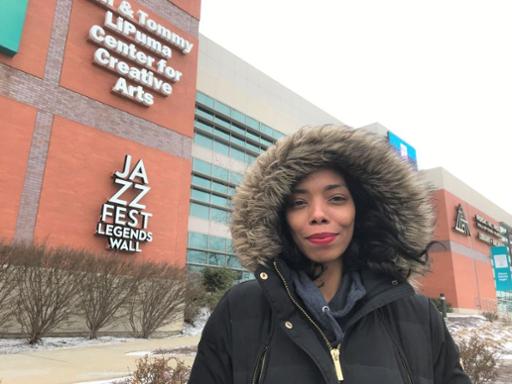 Phoebe Lee knows the benefit of enrolling at Cuyahoga Community College (Tri-C®). Courses she took during her senior year of high school helped her earn a bachelor's degree early, saving thousands of dollars in tuition. That education propelled her into a career that led to her current position as chief executive officer of Affinity Apparel, a national leader in the uniform marketplace. It also led her back to Tri-C as a member of the College's Board of... Read More
---
Workforce Training That Leads to Sustainable Wages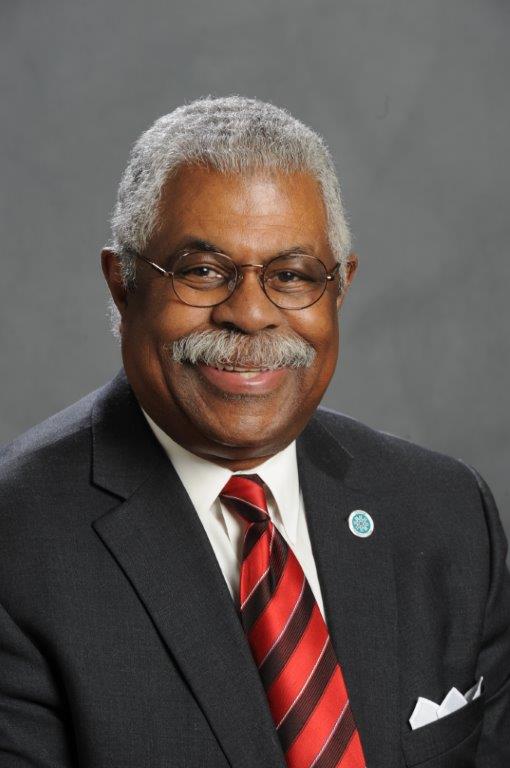 Earning a sustainable wage begins with building the skills demanded for higher-paying jobs — and that's where Cuyahoga Community College (Tri-C®) puts its focus with workforce training programs. Tri-C's William Gary recently visited the studios at WKYC/Channel 3 to talk about efforts to connect people to careers with superior earning potential. He appeared on Live on Lakeside, where he was identified as an "Everyday Champion" for his... Read More
---
A Burning Issue: The Cuyahoga River Fire and Environmental Change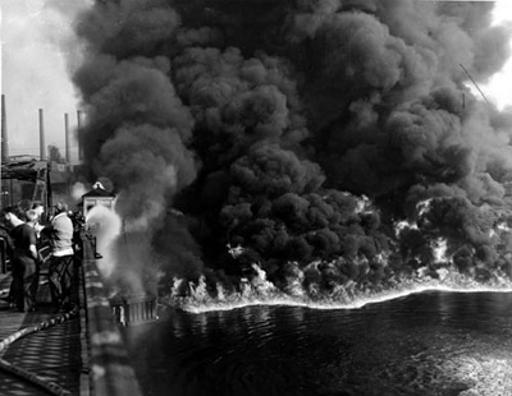 An upcoming program at Cuyahoga Community College (Tri-C®) will examine how the infamous Cuyahoga River fire of 1969 ignited an environmental revolution across the United States. The topic is the focus of the latest "Learning for Life" lecture series program, taking place Thursday, Feb. 28, at Corporate College® West. The discussion will be led by David A. Bernatowicz, an associate professor of history at Tri-C. Bernatowicz frequently speaks on... Read More
---
A Big Score: Tri-C Basketball Player Claims 'OCCAC Player of the Week' Honor
A pair of dominating performances by Hattie Murphy earned the Cuyahoga Community College (Tri-C®) basketball player Division II Player of the Week honors from the Ohio Community College Athletic Conference for her performance Feb. 4-10. Murphy averaged 30.5 points and 19 rebounds while leading the Triceratops to a split of two key conference games. She scored a career-high 27 in a loss to Lorain County Community before topping that with 34 against Hocking College. The forward is... Read More
---
Tri-C Re-Repeats as Regional Indoor Track Champions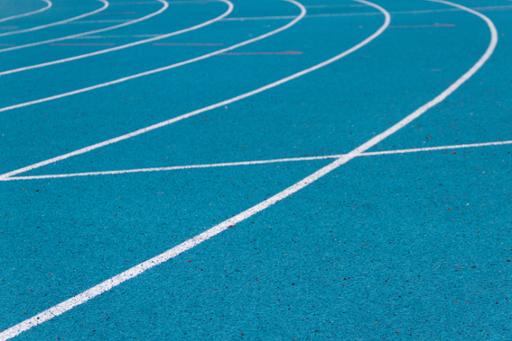 First-place finishes in nine individual events and two relays powered the Cuyahoga Community College (Tri-C®) women's track team to its third consecutive indoor track regional championship. Triceratops climbing to the top of the podium included: Niki Bartosova (Brook Park) in the triple jump Kamry Brown (Lima) in the 400-meter and 600-meter runs Aja Duvall (Northfield) in the 200-meter dash I'Tayia Harris (Lima) in the 60-meter dash Hannah Heath (Sullivan)... Read More
---
Apply for the Tri-C Summer Internship Program by Feb. 22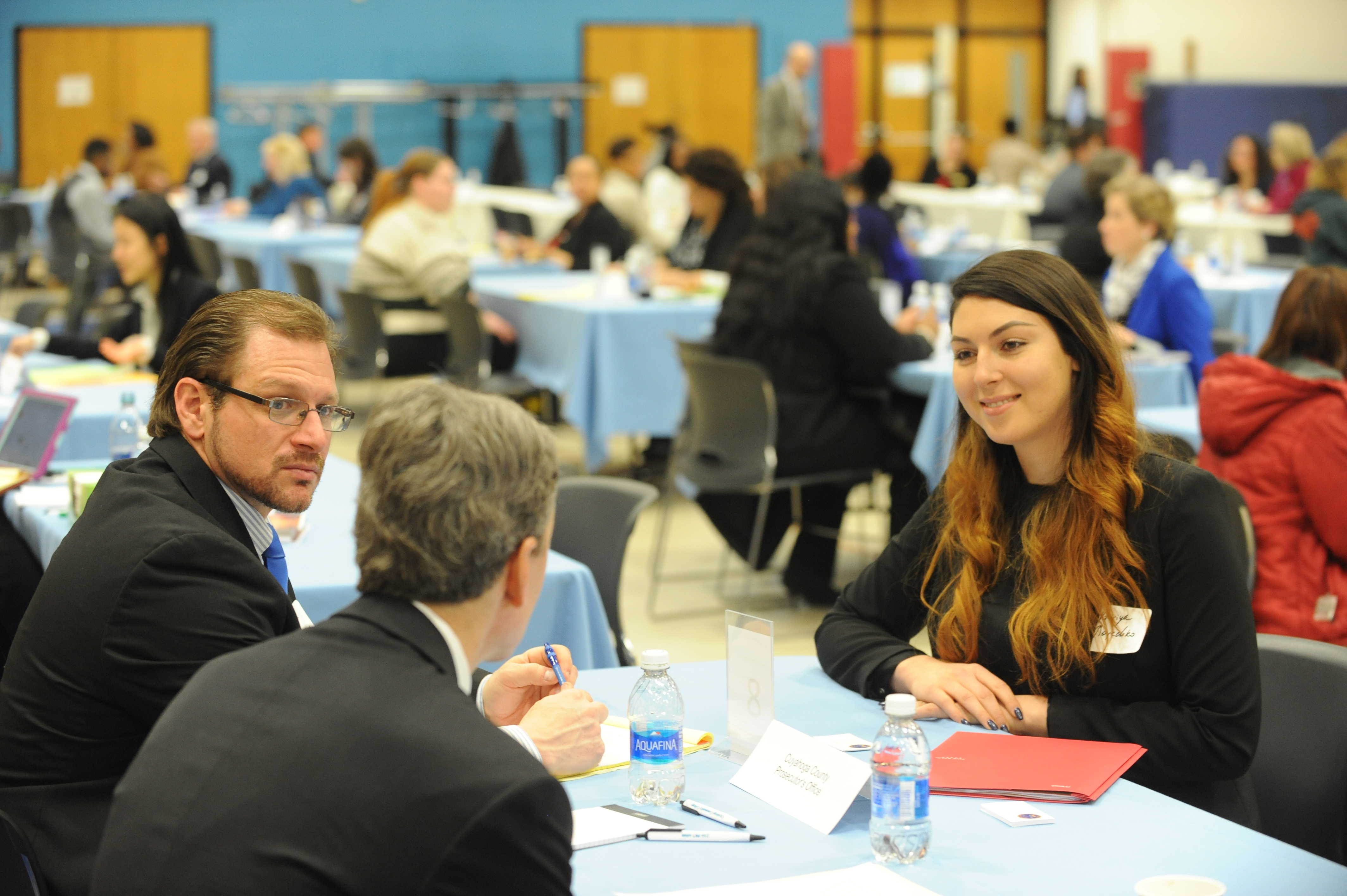 Look outside. Snow is falling. Temperatures are dropping. Your car is covered in salt. Now is the perfect time to think about summer. For students at Cuyahoga Community College (Tri-C®), that means thinking about summer internships.From Jan. 22 through Feb. 22, active Tri-C students can apply to the College's 2019 Summer Internship Program. It offers students real-world experience, with 200 internships available in more than a dozen different fields.To be eligible for the... Read More
---
Fast Learners: Three Tri-C XC Runners Honored for Academics
Three members of the women's cross country team at Cuyahoga Community College (Tri-C®) earned Academic All-American honors from the NJCAA Cross Country Coaches Association for fall semester. The classroom standouts included Niki Bartosova of Brook Park, Hannah Heath of Sullivan and Sierra Taylor of Conneaut. All are freshmen. Heath is studying physical therapy at Tri-C, while Bartosova and Taylor are working toward Associate of Arts degrees. As a team, the Triceratops... Read More
---
Jerome Jennings is 'Flying Home' to Celebrate Tri-C JazzFest 40th Anniversary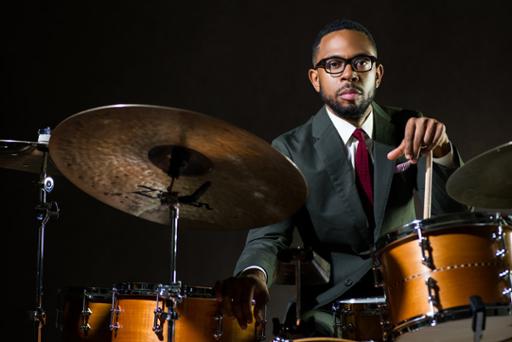 New York-based drummer Jerome Jennings is packing his drumsticks to participate in Tri-C JazzFest Cleveland's Flying Home series presented by Cuyahoga Community College (Tri-C®). Jennings heads a group of musicians staging a special performance at 4 p.m. Sunday, Feb. 17, at East Cleveland Public Library, located at 14101 Euclid Ave. The Flying Home series, sponsored in large part by the George Gund Foundation, is a special concert series featuring former Tri-C students... Read More
---
A Call for Musicians: Tri-C JazzFest Seeks Bands for Outdoor Stage Performances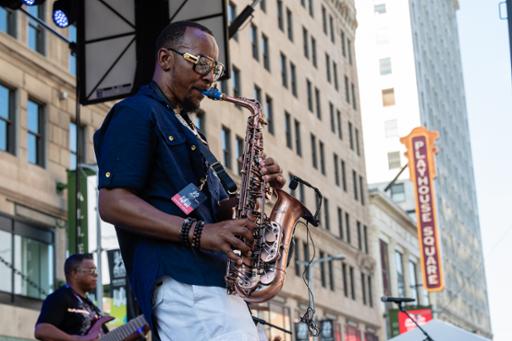 Tri-C JazzFest Cleveland, presented by KeyBank, has opened an online application for local and regional bands to play the outdoor Strassman Insurance Stage at Playhouse Square as part of the festival's 40th anniversary celebration. A committee of music industry experts will select the individuals or groups for the stage lineup. A variety of musical genres will be considered, ranging from jazz (of course) to blues, R&B, funk, gospel, jam band and reggae. Sixteen acts will... Read More
---
Tri-C, Heights Career Tech Consortium Partner on Hospitality Training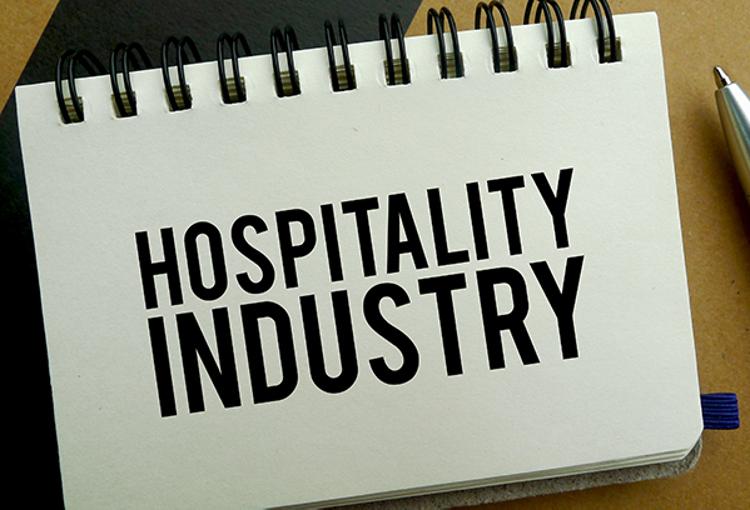 High school students in the Heights Career Tech Consortium will soon be able to explore careers in the hospitality field through a partnership with Cuyahoga Community College (Tri-C®).The two-year program offers a pathway into the region's high-growth hospitality industry while earning 10 college class credits. Students in the program will take two courses during their junior and senior years.A signing ceremony formalizing the partnership will take place today at Eastern... Read More
---
Changing Neighborhoods: Examining Race and Suburbanization in Cleveland
Learn about the racialized settlement patterns that turned Cleveland into one of the nation's most segregated metropolitan areas during an upcoming discussion at the Western Campus of Cuyahoga Community College (Tri-C®).The free program — "Changing Neighborhoods Then and Now: Race and Suburbanization in Cleveland"  — will take place from 12:30-1:45 p.m. Tuesday, Feb. 19, at Tri-C's Western Campus Theatre in... Read More
---
Discover a Healthier You at Tri-C Wellness Week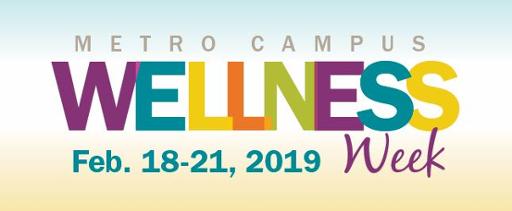 Take a step toward a healthier lifestyle with Cuyahoga Community College (Tri-C®) by attending Wellness Week events, Feb. 18-21 at the Metropolitan Campus. A variety of free activities begin daily at 11 a.m. The schedule features cooking demonstrations, presentations on physical and mental health, chair massages, meditation sessions, and health and fitness screenings. Highlights of the week include: A health fair from 11 a.m.-3 p.m. Feb. 19-21 in the Metropolitan Campus Center.... Read More
---
SBA Administrator Linda McMahon Visits Tri-C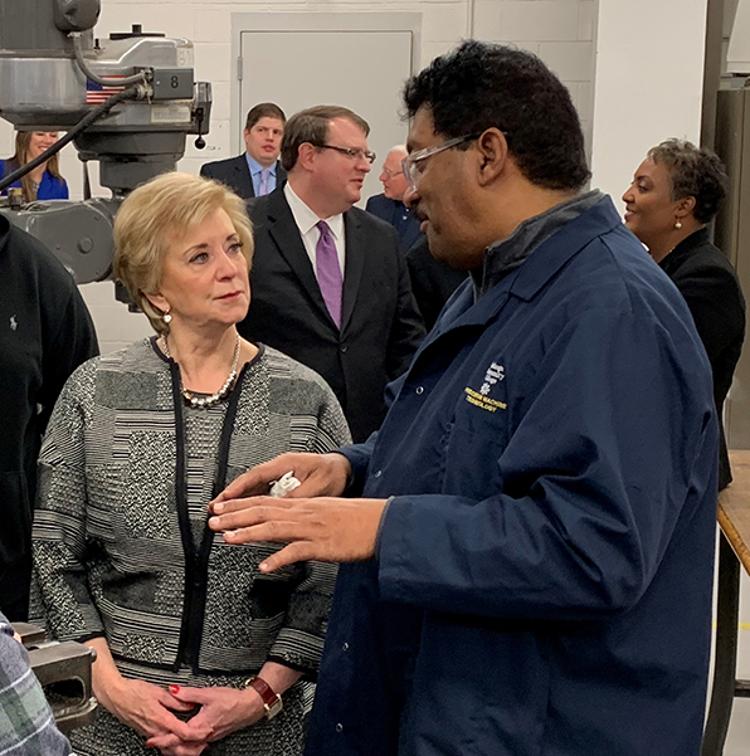 Linda McMahon is no stranger to Ohio. Thursday's visit was her fifth to the state and second to Cleveland.But it was the first time the administrator of the U.S. Small Business Administration had an opportunity to see the work Cuyahoga Community College is doing to advance the growth of small businesses in Northeast Ohio and beyond.In a Thursday visit to the Manufacturing Technology Center on the Metropolitan Campus, McMahon covered a range of small business issues in a town hall... Read More
---
Review: Metro Campus Center Offers "Energetic Feeling"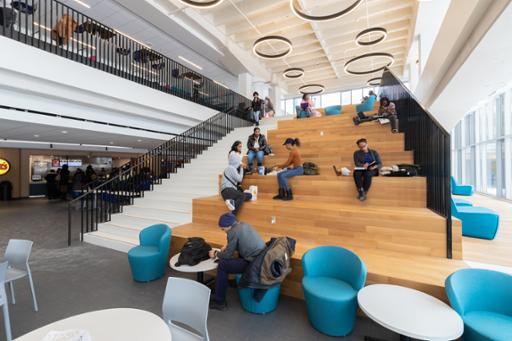 The reconstructed Metropolitan Campus Center at Cuyahoga Community College (Tri-C®) brought rave reviews from students, faculty and staff when it opened for the start of spring semester. It also caught the attention of The Plain Dealer's Steven Litt, who covers architecture, urban design and city planning for the newspaper. Litt showcased the building in a story appearing in the Sunday edition's Arts & Life section. He called the vibrant new hub of student... Read More
---
Tri-C an Important Cog in the Cleveland Blockchain Machine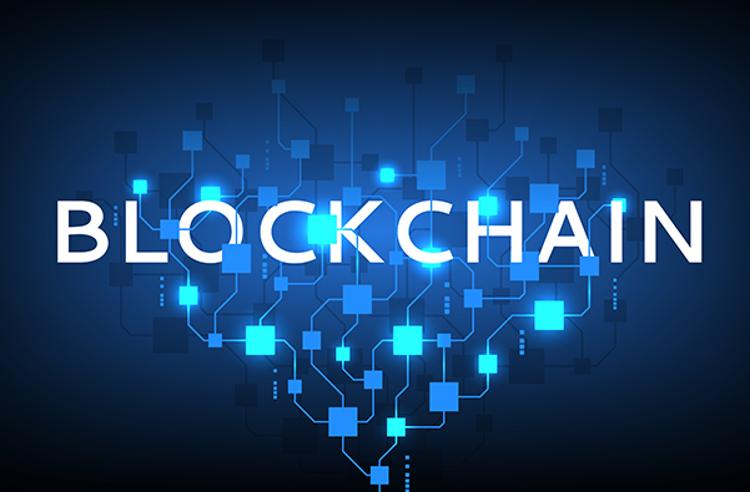 There is a region-wide effort to position Cleveland as a hub for blockchain, which could find uses in a range of industries in need of secure data encryption.With the resources and faculty necessary to train workers in industries ranging from health care to STEM, Cuyahoga Community College is positioned to become an important cog in the Cleveland blockchain machine. College leaders, including President Alex Johnson and Monique Umphrey, Tri-C's vice president of workforce innovation... Read More
---
Triceratops Field Notes: Tri-C Thrower Artis Sims Qualifies for Nationals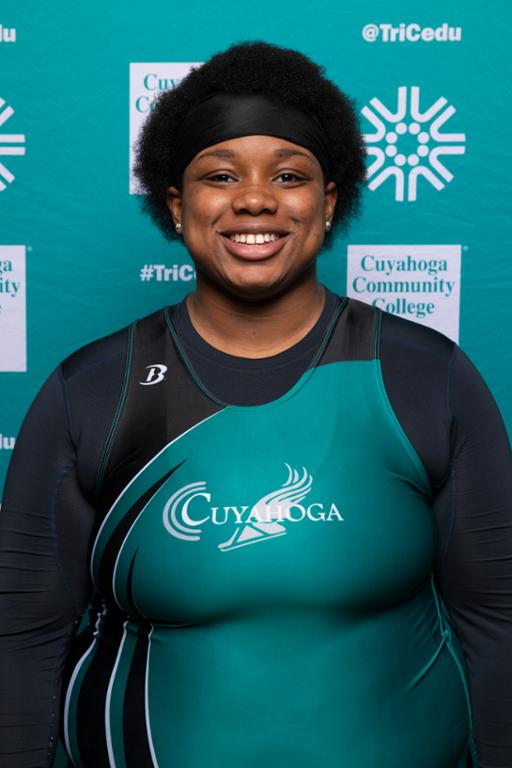 Shot put and weight throw heaves by Cuyahoga Community College (Tri-C®) thrower Artis Sims last weekend landed her in the NJCAA Indoor Track & Field Championships. Sims qualified for nationals in both events during the Findlay Classic & Elite Throws Competition, held Jan. 25-26 at the Malcolm Athletic Center at the University of Findlay. She placed second in the weight throw open division at the meet. The sophomore from Statham, Georgia, is working toward an Associate of... Read More
---
Tri-C Hosting Campus Visits on Presidents Day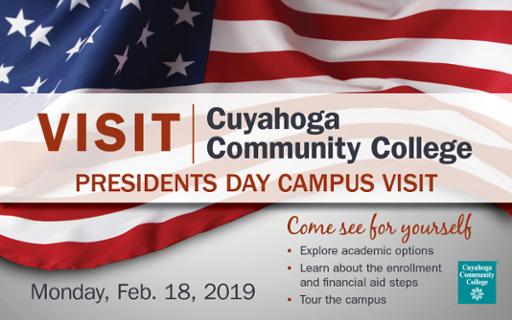 Cuyahoga Community College (Tri-C®) will host a visitation day for prospective students on Presidents Day — Monday, Feb. 18 — at its four campuses plus the Brunswick University Center and the Hospitality Management Center. The day provides an opportunity to discuss academic programs with faculty and counselors; learn more about enrollment, financial aid and scholarships; discover the variety of student services available; and explore the buildings. Registration... Read More
---
Tri-C Hosting Family Game Night in Westlake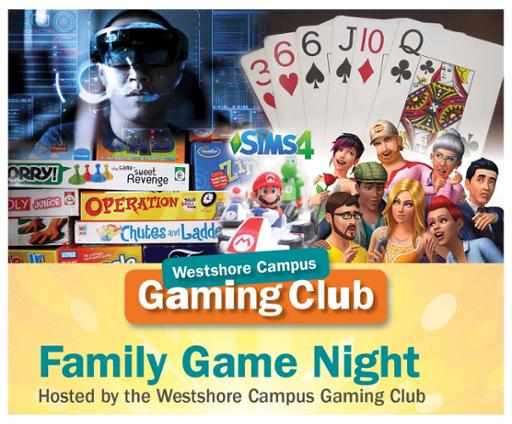 It's "game on" for fun at Cuyahoga Community College (Tri-C®) in Westlake. A Family Game Night will take place from 6-8 p.m. Friday, Feb. 8, at Corporate College® West. Participants can roll the dice and try various board games or test their skills on video game controllers. Pizza and light snacks will be available at the free community event. Corporate College West is located at 25425 Center Ridge Road in Westlake. Family Game Night is hosted... Read More
---
Tri-C Recognized as a Military Friendly School for 10th Consecutive Year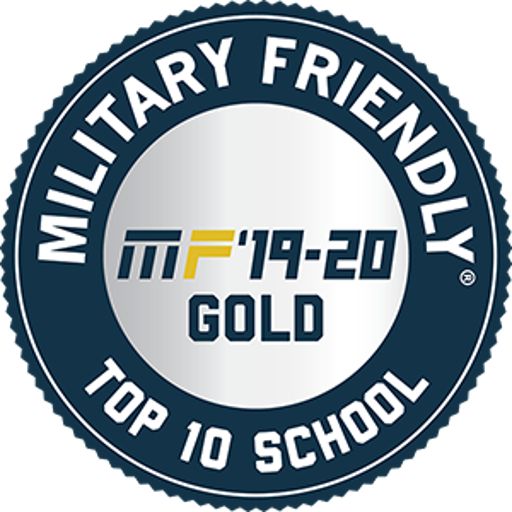 Cuyahoga Community College (Tri-C®) has earned its 10th consecutive Military Friendly® School designation in recognition of its commitment to serving veterans and active military students, as well as their families. Tri-C received the honor from Victory Media, publisher of G.I. Jobs and other publications serving the military community. The College was designated as a Top 10 school for the third consecutive year. "Tri-C is dedicated to serving those who served... Read More
---
Lineup Announced for Tri-C JazzFest 40th Anniversary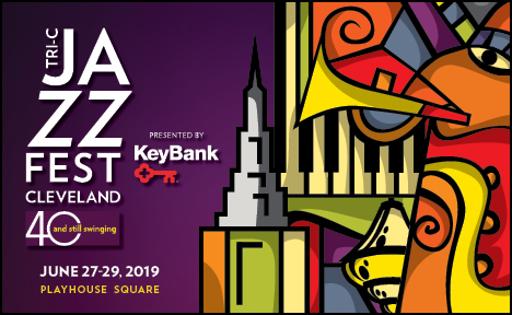 Cuyahoga Community College (Tri-C®) has announced the lineup for the 40th annual Tri-C JazzFest Cleveland, presented by KeyBank, June 27-29 at Playhouse Square. The anniversary celebration features nine ticketed concerts in Playhouse Square's historic theaters, with a lineup that includes tributes to Cleveland music legends Bobby Womack and Tadd Dameron. Other festival highlights include a reunion of the original Flecktones; a half-century of funk and soul from Tower of... Read More
---
Tri-C Supporting Students as Government Shutdown Continues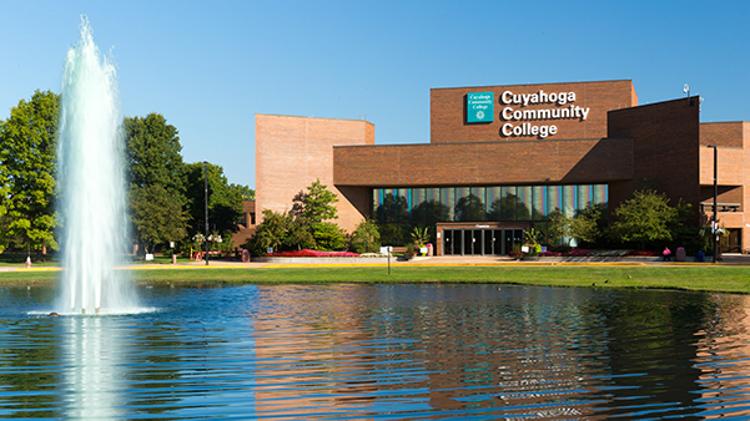 As the partial federal government shutdown continues into its second month, college students around the country — including those at Cuyahoga Community College — have felt the impact.Students seeking financial aid have been affected by limited staff at the Internal Revenue Service, Selective Service System and Social Security Administration, all of which play a role in determining financial aid eligibility.Students with government jobs, or who are dependent on parents with... Read More
---
Tri-C Culinary Students Host Fundraising Dinner for Stone Soup CLE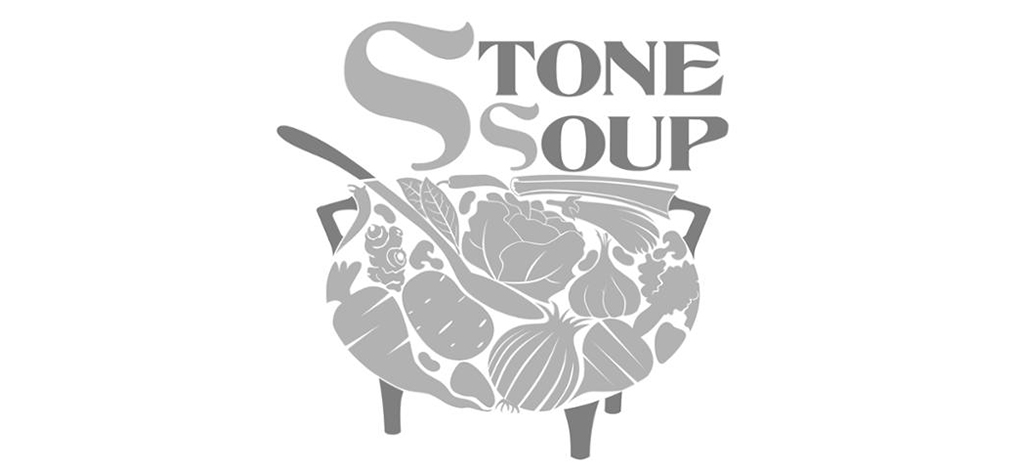 Culinary students from Cuyahoga Community College (Tri-C®) will hold a fundraising dinner in February to benefit Stone Soup CLE, a nonprofit food rescue service dedicated to helping the hungry. The Year of the Pig Lunar New Year Celebration will be held 6-9 p.m. Thursday, Feb. 7, at the College's Hospitality Management Center on Public Square. Guests will enjoy an extravagant Chinese cuisine buffet served from stations around the center. All food will be prepared and... Read More
---
Transfer Agreement Connects Tri-C and Union Institute & University

Cuyahoga Community College (Tri-C®) and Union Institute & University today announced a partnership providing a seamless and cost-effective pathway from an associate degree at Tri-C to a bachelor's degree at Union. Tri-C graduates who transfer into Union undergraduate programs will receive a scholarship of $100 per credit hour for the first 30 credit hours of registration — a savings of up to $3,000. An additional $500 scholarship is available for Phi Theta... Read More
---
Passing the Fire Fighter Physical Agility Test
Since 1995, the Firefighter Physical Agility Testing program at Cuyahoga Community College's Public Safety Center of Excellence has screened thousands of candidates for the requisite physical abilities necessary for a career in the fire service. The Physical Agility Test, or PAT, is a valid and reliable measure of an applicant's ability to perform the most critical and physical tasks of firefighting. The PAT consists of five tasks, completed sequentially against a... Read More
---
A Slam Dunk Decision: Tri-C Basketball Player Named 'OCCAC Player of the Week'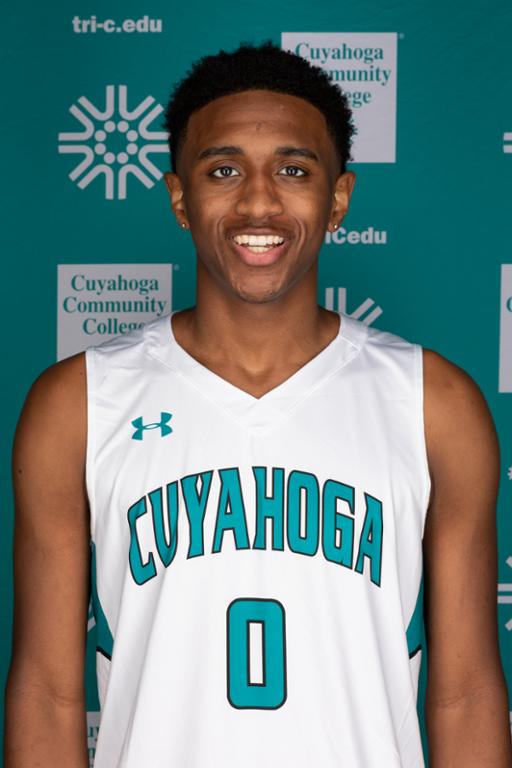 Cuyahoga Community College (Tri-C®) basketball player James Anderson Jr. earned Division II Player of the Week honors from the Ohio Community College Athletic Conference for his performance Jan. 14-20. Anderson averaged 17 points while leading Tri-C's nationally ranked team to a pair of victories and sole possession of first place in the conference. The wing player also contributed 7 rebounds and 2.5 blocks per game for the Triceratops. This is Anderson's second... Read More
---
Tri-C Students Receive Scholarships Honoring Dr. King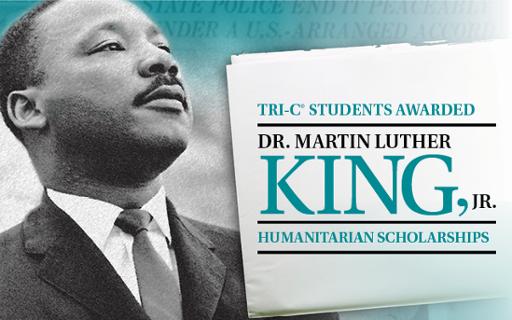 Cuyahoga Community College (Tri-C®) honored Dr. Martin Luther King Jr. by awarding scholarships to 19 students during the College's 42nd annual birthday observance of the civil rights leader. The scholarships from the Dr. Martin Luther King Jr. Humanitarian Scholarship Fund recognize academic excellence and community service by Tri-C students who graduated from the Cleveland Metropolitan School District or other Cuyahoga County schools. The 2019 scholarship recipients... Read More
---
Tri-C Men's Hoops "One of the Best-Kept Secrets in Cleveland"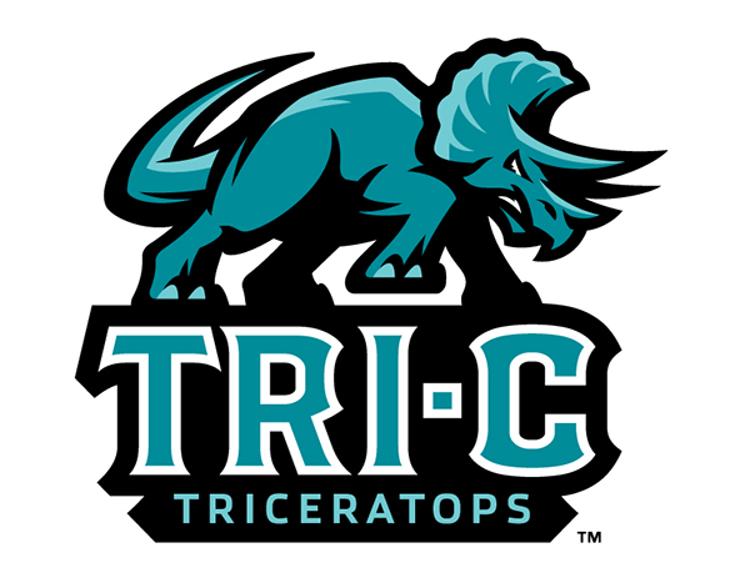 The Cuyahoga Community College men's basketball team isn't a fallback; it's a destination.Community college and junior college athletic programs are often saddled with the reputation as a safety net — the place where athletes play when they can't find a roster spot elsewhere. But the Tri-C men's basketball program is bucking that trend.After winning nearly 90 percent of its games since the start of the 2016-2017 season, Tri-C's has... Read More
---
Cleveland Swears In New Police Officers Trained at Tri-C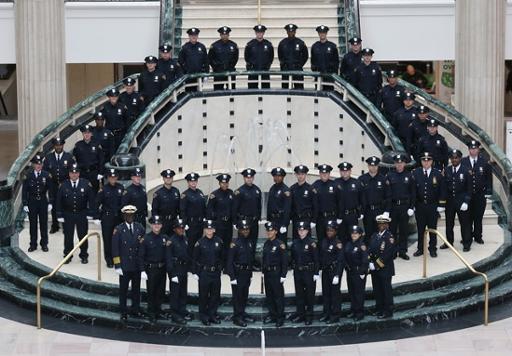 Mayor Frank G. Jackson today administered the oath of office to the first Cleveland Police Academy class to train within the Cuyahoga Community College (Tri-C®) Police Academy at the KeyBank Public Safety Training Center. The 37 patrol officers — who were sworn in during a graduation ceremony at Cleveland City Hall — will be assigned to neighborhood districts. One class member away on military leave will be sworn in at a later time, bringing the total number of... Read More
---
Tri-C Massage Therapy Clinic at Eastern Campus Accepting Spring Appointments
The Massage Therapy Student Clinic at the Eastern Campus of Cuyahoga Community College (Tri-C®) is reopening for spring semester and scheduling appointments from Jan. 29 through May 3. Tri-C students studying to be massage therapists provide massages for a fee. The students work under the supervision of licensed massage therapists to gain professional experience in an educational setting. The cost for a 50-minute table massage is $30 for adults and $25 for seniors (age 60... Read More
---
Free Tax Preparation Services Offered at Tri-C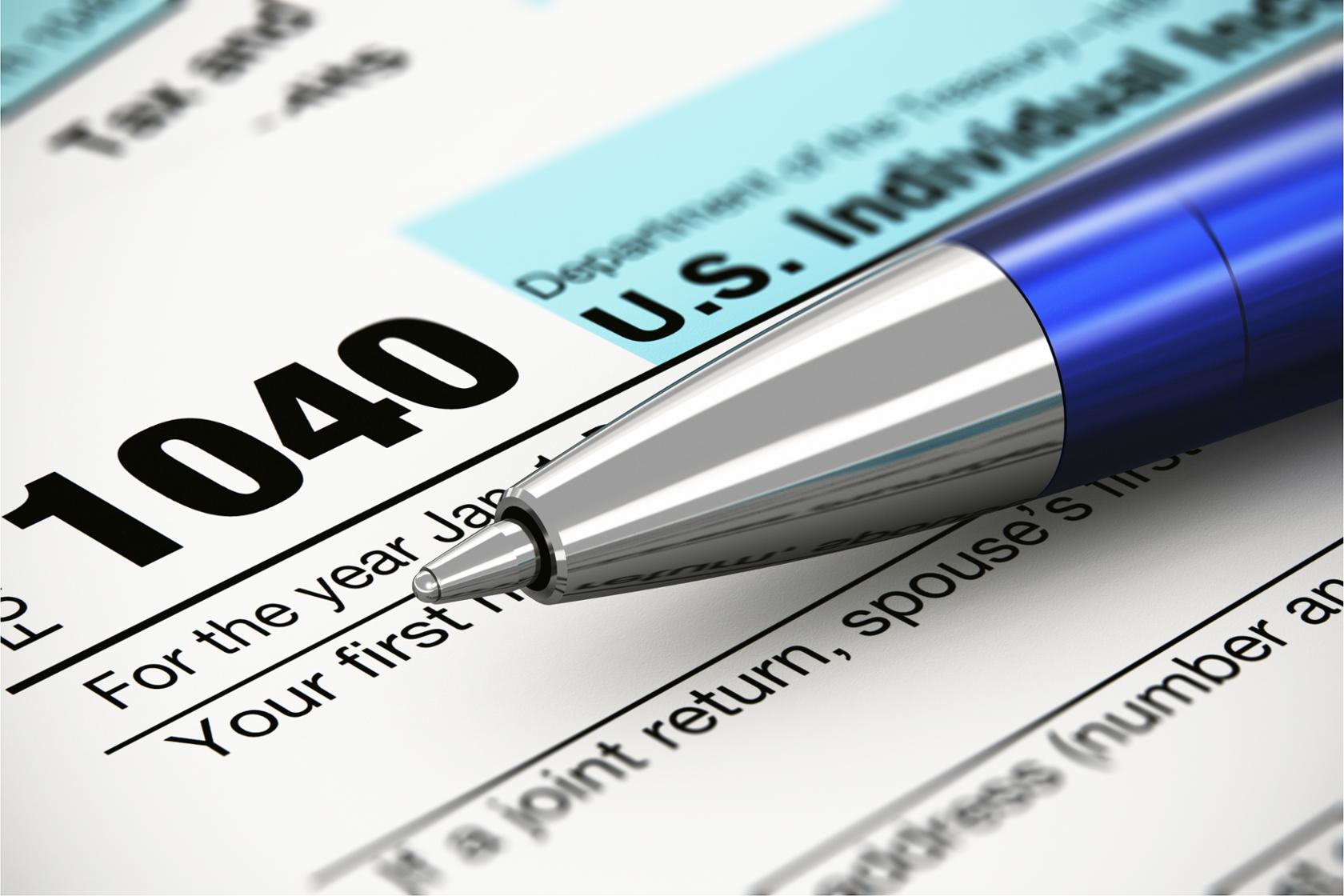 Cuyahoga Community College (Tri-C®) will again offer free personal income tax filing services to qualified taxpayers filing simple returns for 2018. The services will be offered at three locations this year. Assistance is available as follows by site: Western Campus, 11000 Pleasant Valley Road in Parma. The free tax clinics will take place by appointment only on four Thursday nights (Feb. 7 and 21; March 7 and 21) and four Saturdays (Feb. 2 and 16; March 2 and 30). To schedule a... Read More
---
Top Scholars: Tri-C Student-Athletes Earn Conference Academic Honors
Nineteen student-athletes at Cuyahoga Community College (Tri-C®) received All-Academic recognition from the Ohio Community College Athletic Conference for their classroom success during fall semester. To gain All-Academic status, students needed at least a 3.3 GPA while completing 12 or more credit hours during the semester. The following Tri-C students, listed by team, were recognized (* indicates a 4.0 GPA): Baseball: *Kimani Bailey of Ontario, Canada; Andrew Ballenger of... Read More
---
Tri-C IT Dean to Participate in Blockchain Panel Discussion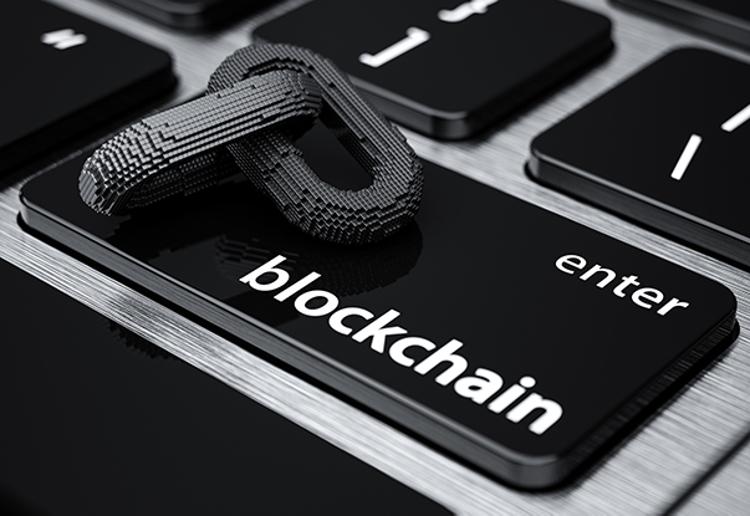 Last year, Bernie Moreno — owner of the Bernie Moreno Companies auto dealership group —spearheaded the launch of Blockland Cleveland, an organization dedicated to positioning Northeast Ohio as a hub for blockchain technology.Monique Umphrey, vice president of workforce innovation and dean of IT at Cuyahoga Community College, is among the area leaders who have been involved in Blockland Cleveland since its inception.More than six months into the venture, the organization... Read More
---
Thirteen High School Softball Players Commit to Tri-C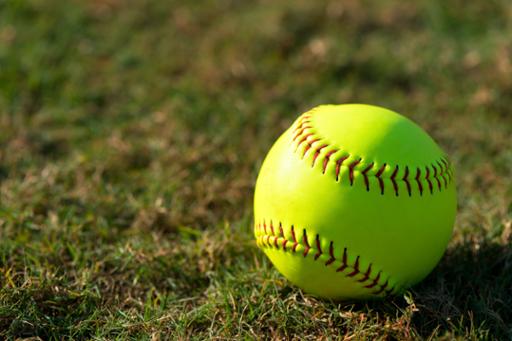 Thirteen standout high school softball players have signed letters of intent to take the field for Cuyahoga Community College (Tri-C®) during the 2019-2020 season to continue the team's championship run. Joining the Triceratops will be: Caitlin Dunlap, a pitcher/outfielder from Medina (Medina High School) Mikayla Hale, an infielder from Brook Park (Berea-Midpark High School) Autumn Malicoat, an outfielder from Tallmadge (Tallmadge High School) Shelby Mays, a catcher... Read More
---
Tri-C Hosts 42nd Annual Dr. King Celebration on Jan. 20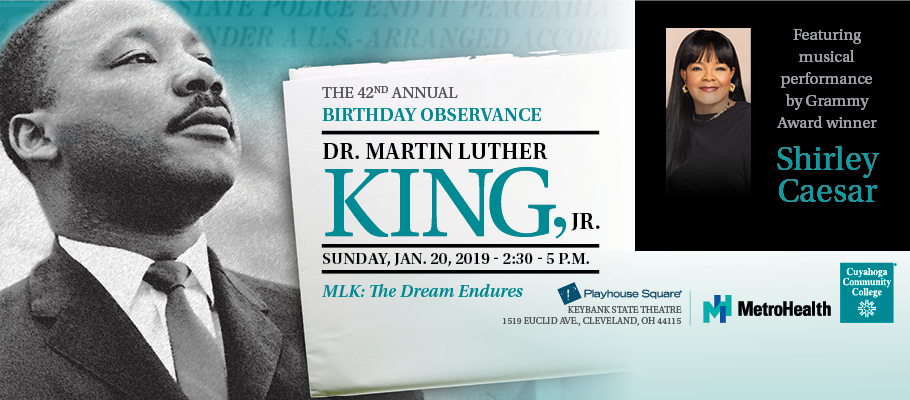 Cuyahoga Community College (Tri-C®) will host its 42nd annual birthday observance of Dr. Martin Luther King Jr. from 2:30-5 p.m. Sunday, Jan. 20, at the KeyBank State Theatre at Playhouse Square. The remembrance will feature a performance by 11-time Grammy winner Shirley Caesar, known as the First Lady of Gospel Music, as well as scholarship presentations and student speeches honoring Dr. King. The Tri-C celebration is the longest-running MLK event hosted in Cleveland. The... Read More
---
Healthy News: Tri-C Preventative Care Center Reopens at Metro Campus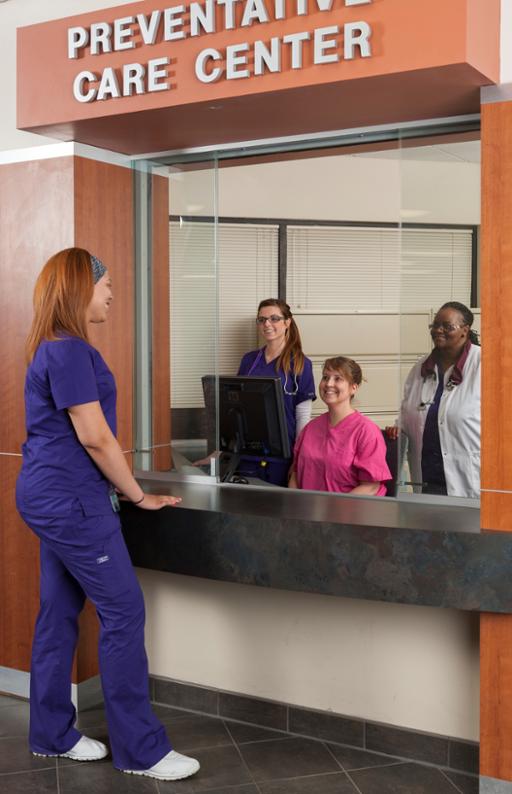 The Preventative Care Center at the Metropolitan Campus of Cuyahoga Community College (Tri-C®) will reopen for spring semester on Jan. 22. The care center provides low-cost health care services to uninsured or underinsured adults while giving Tri-C health career students valuable learning and training opportunities in a clinical setting. The center will be open 2-5 p.m. Tuesdays and Thursdays, Jan. 22 through April 25. It is located in room 105 of the Health Careers and Sciences... Read More
---
Tri-C Grad Named Chief Nursing Officer at Akron General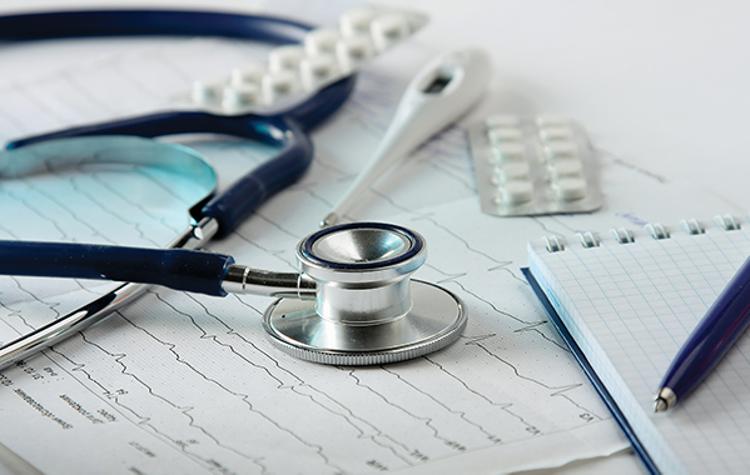 Sheila Miller's nursing journey began at Cuyahoga Community College, where she earned her first college degree in 1984. Since then, her career has continually reached new heights — most recently this week, when Miller was named chief nursing officer for Akron General Hospital.In her role, Miller will oversee a staff of more than 1,700 registered nurses.Miller has more than 30 years of experience in nursing, including a stint as chief nursing officer for Cleveland... Read More
---
Advocating for Tri-C's Women in Transition Program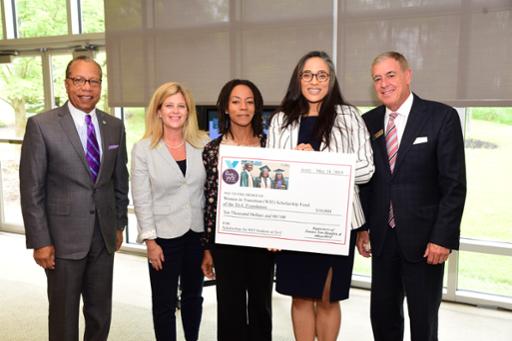 Rachel Von Hendrix ended her term on the Cuyahoga Community College (Tri-C®) Board of Trustees late last year. She has not, however, stopped advocating for the College. Von Hendrix recently posted an essay online detailing her work in support of Tri-C's Women in Transition (WIT) program. She wrote the essay as part of a submission for a G2 Overachievers Grant to establish an endowment for WIT. The grant program is offered by Pilot Pen. The Women in Transition program... Read More
---
Tri-C: Where Triceratops Roam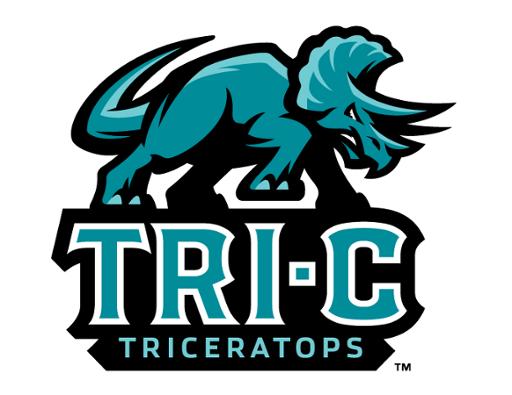 Sixty-eight million years after last walking the Earth, the Triceratops has reappeared and taken on new life as the mascot of Cuyahoga Community College (Tri-C®). The College today unveiled a logo featuring the stout and imposing three-horned dinosaur. Colored in the school's trademark teal, the Tri-C Triceratops stands as a formidable yet likeable creature unique among mascots. The announcement opens a new and exciting period in the College's history, Tri-C... Read More
---
Elizabeth Tilley Highlighted in Cleveland.com Feature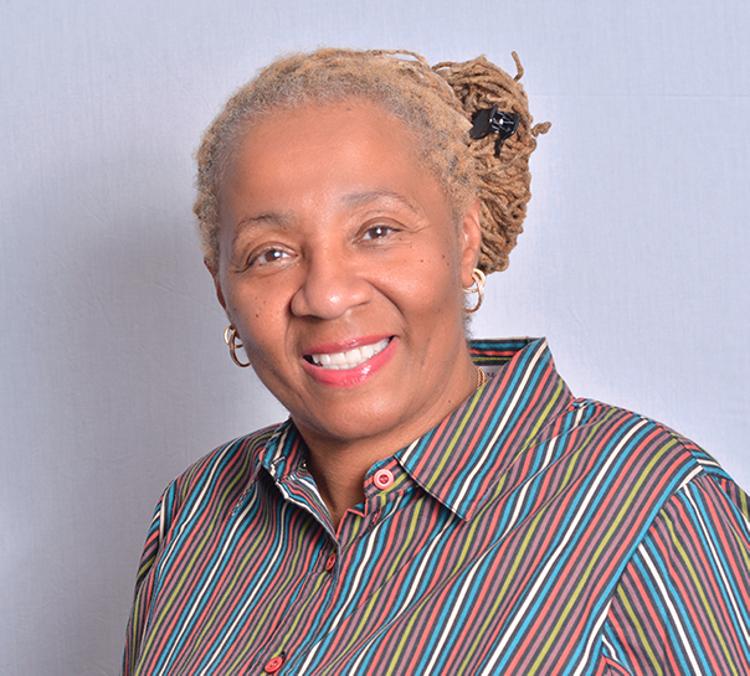 A Cuyahoga Community College alumna has made it her mission to help a group of people who all-too-frequently fall through the cracks in society.In 2014, Elizabeth Tilley purchased a vacant house on East 109th Street in Cleveland's Glenville neighborhood that had been slated for demolition. With help, she spent the next year renovating the property to give it a second life as Royal Haven — a home for men suffering from mental illness.Tilley has empathy for the men she... Read More
---
Tri-C's Ed Foley Named to National Panel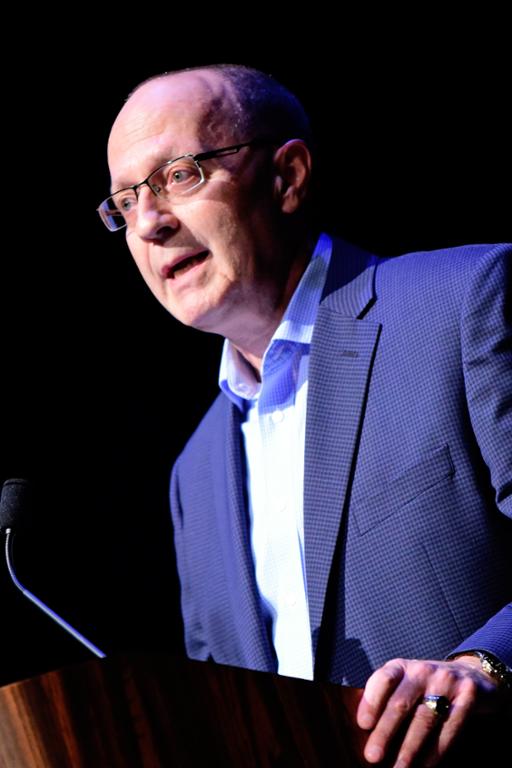 The American Association of Community Colleges (AACC) has appointed Ed Foley, a professor of business administration at Cuyahoga Community College (Tri-C®), to its Faculty Advisory Council. The council advises the AACC on ways faculty can accelerate college-wide reforms to increase student access and success. The panel also helps design professional development offerings for adjunct and full-time faculty. Ten faculty members from across the nation serve on the... Read More
---
Women in Transition Program at Tri-C Opens Spring Session Registration
The Women in Transition program at Cuyahoga Community College (Tri-C®) is launching a new session of classes to empower women in their pursuit of education, training and a career. The program begins the week of Jan.14 at four locations: Eastern Campus in Highland Hills, Metropolitan Campus in Cleveland, Western Campus in Parma and Corporate College® West in Westlake. The eight-week, noncredit program is free and open to the public. Participants build confidence and skills... Read More
---
Beijing Dance Theater Makes Ohio Debut with Tri-C Performing Arts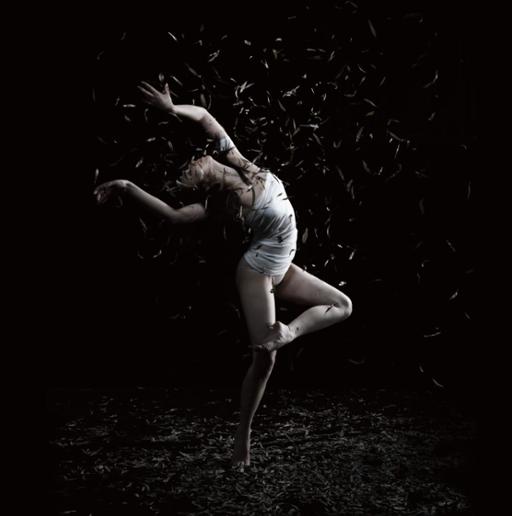 Beijing Dance Theater, a world-class Chinese contemporary dance organization, will make its Ohio debut at Playhouse Square as part of the Tri-C Performing Arts season presented by Cuyahoga Community College (Tri-C®).  The group's American tour stops in Cleveland for performances at 7:30 p.m. Saturday, Feb. 2, and 2 p.m. Sunday, Feb. 3, at the Ohio Theatre. The programs are co-presented by Tri-C, DANCECleveland and Cleveland Public Library.  "We... Read More
---
Cleveland Humanities Collaborative to Expand with $2 Million Grant from Mellon Foundation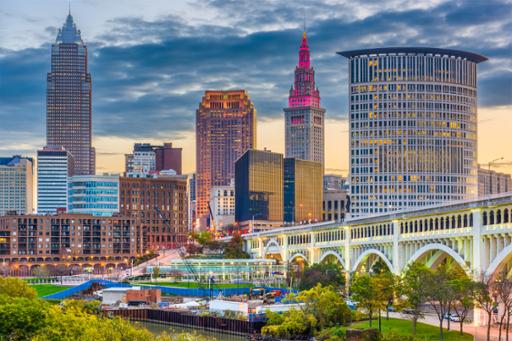 With a $2 million grant from the Andrew W. Mellon Foundation, the Cleveland Humanities Collaborative (CHC) — a pathway for humanities students to complete associates degrees at Cuyahoga Community College (Tri-C) and earn bachelor of arts degrees at Case Western Reserve University — will expand to two additional Northeast Ohio community colleges. Starting in 2021-22 academic year, the program will be available to humanities students at Lorain County Community... Read More
---
Setting an Example for Miles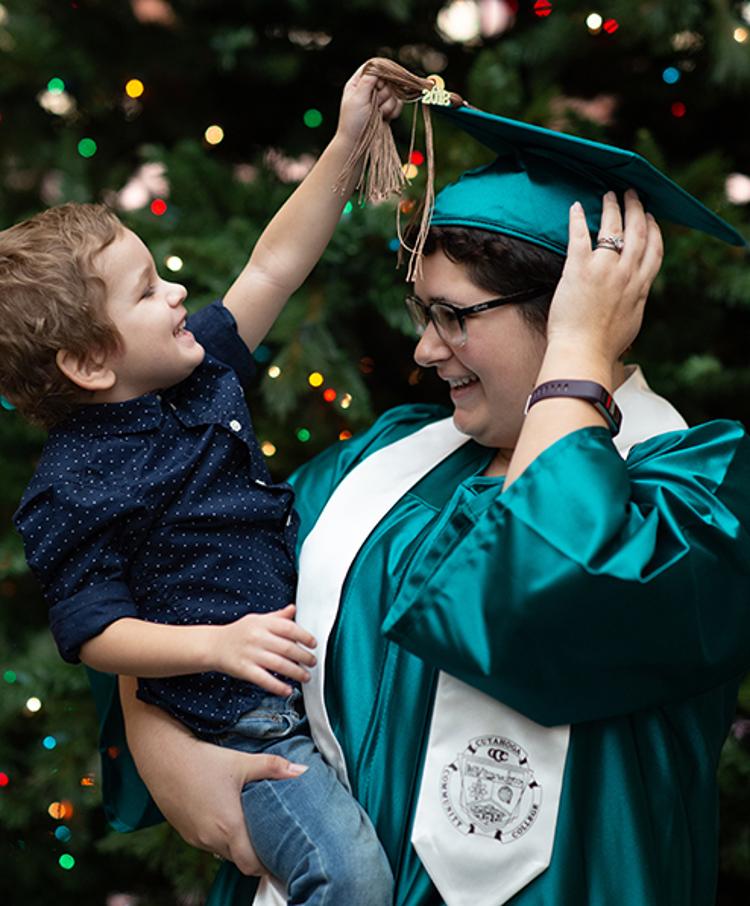 Mercedes Arnau could have stayed at her job as a movie theater manager. She didn't have to enroll at Cuyahoga Community College and pursue a career as a graphic designer.But her outlook changed when her son, Miles, was born in March 2016."I wanted to set an example," Arnau said. "He's too young to know it now, but when he's older, I wanted him to see that his mom went back to school and got a degree. And if I can do it, he can do... Read More
---
Signs of Life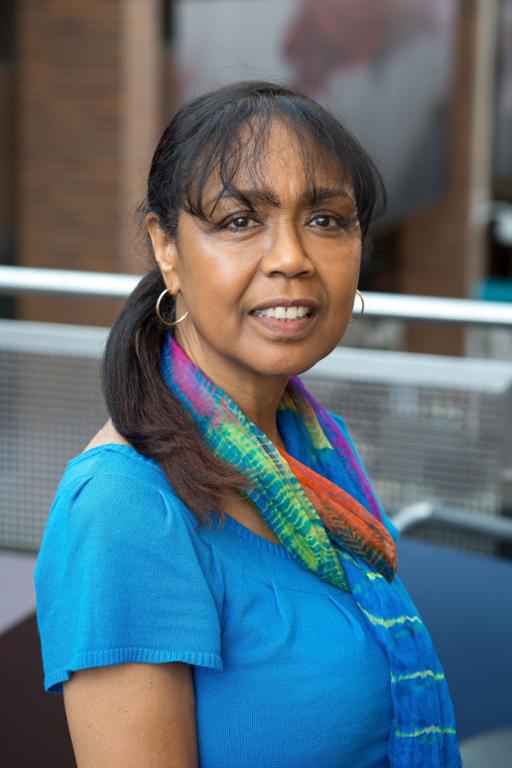 The word vocation has two meanings. The first is "calling"; the second, "career." Both apply equally to Cuyahoga Community College professor C. Jean Mosley Hall's vocation — teaching American Sign Language. "I don't think I really chose it," she said. "It chose me." As the only child of profoundly deaf parents, Hall grew up straddling two worlds — one of sound and one of... Read More
---
State of the College Q&A With President Alex Johnson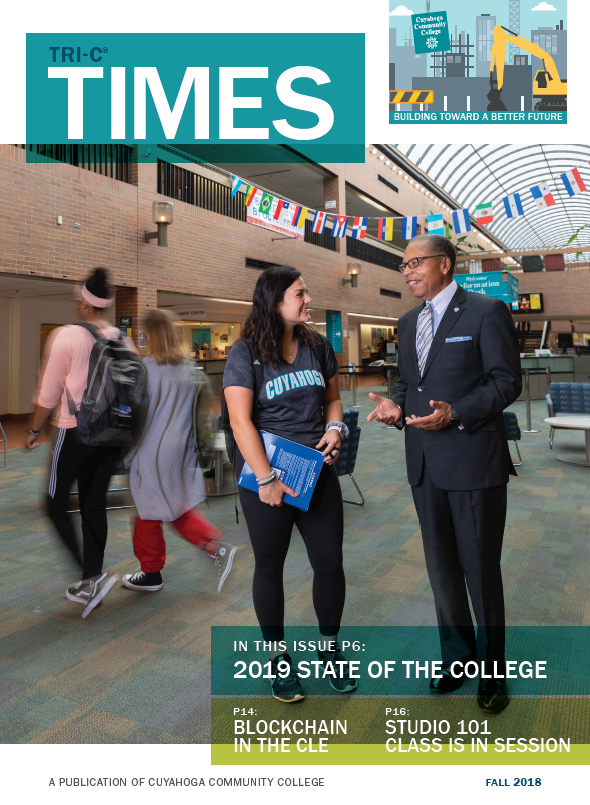 "It seems every year I say that the previous year was one of the best in the history of the institution - and last year was no exception. When we look back, there is a great deal to be proud of thanks to the efforts of the College's faculty and staff." - Tri-C President Alex Johnson Tri-C Times sat down with College President Alex Johnson for a Q&A about the State of the College as we look ahead to 2019. Spoiler alert: President Johnson expects the positive momentum seen over... Read More
---
An Overnight Success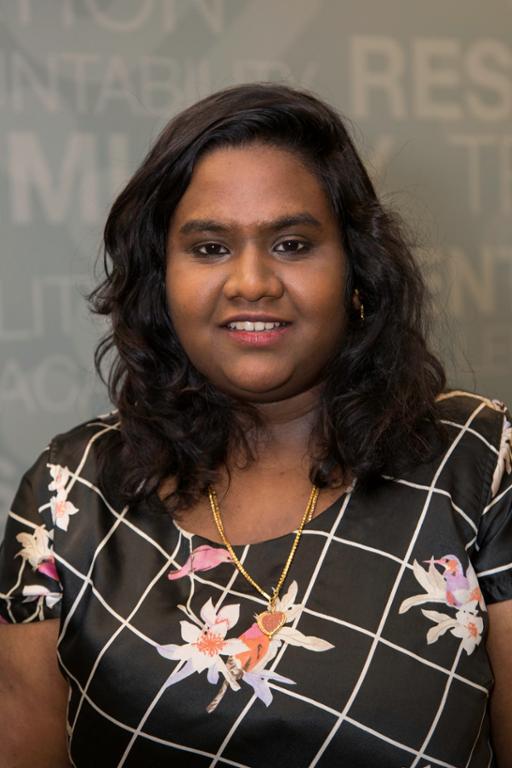 Charulatha Vijayakumar closed the cover on Goodnight, Stinky Face and turned off the lights in her daughter's bedroom. Another day over. Another night of studying about to begin. Online classes at Cuyahoga Community College (Tri-C®) provided the full-time mom a late-night portal to higher education. She stayed up until 2 a.m. most nights reading dense business textbooks and taking tests. "These classes opened up opportunity for me," the sleep-deprived... Read More
---
Tri-C's 'Eleven Angels Scholarship' Honors Victims of Anthony Sowell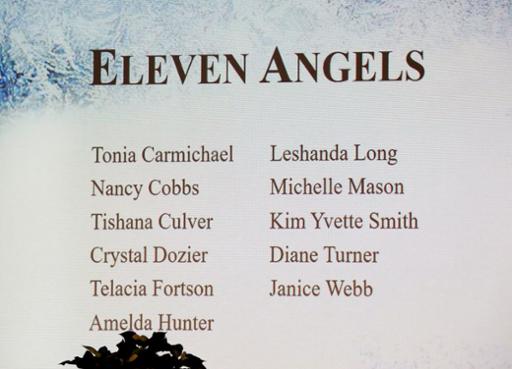 "Some of them were ours." That's what Bill Cunion thought as he read the names of the 11 women found dead in the Cleveland home of serial killer Anthony Sowell. Five of the victims had, at one time or another, been enrolled at Cuyahoga Community College (Tri-C®). The memory of these women — and the lack of action taken to remember their lives — haunted Cunion, associate dean of liberal arts at Tri-C's Eastern Campus in... Read More
---
Tri-C Fall Commencement Celebrates 1,800+ Student Success Stories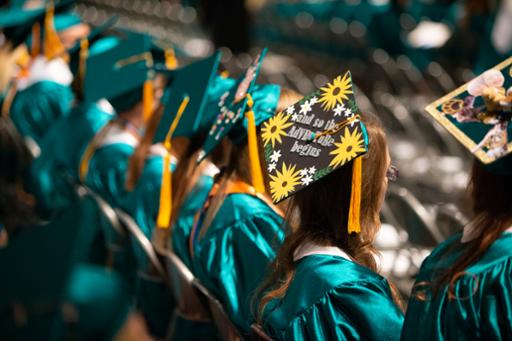 Cuyahoga Community College (Tri-C®) will celebrate the academic achievements of more than 1,800 petitioning graduates during Fall Commencement at 6 p.m. Tuesday, Dec. 18. The College has been asked to confer 1,852 associate degrees and certificates of completion at the graduation ceremony, making it the second-largest fall commencement class in Tri-C's history. The total reflects the success of College programs and initiatives designed to keep students on the path to... Read More
---
Taking Care of Unfinished Business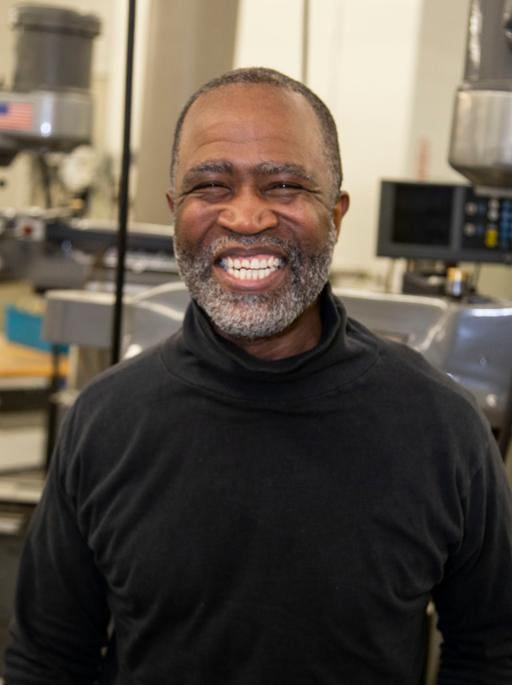 David Boyd made a good living in the trades. He launched his own company — Smooth Roofing and Home Improvement — and earned enough to pay his bills, put food on the table and raise two college graduates. By any measure, the U.S. Army veteran qualifies as a success. Boyd, though, felt incomplete. "I had some unfinished business," the 58-year-old said. So he took care of it at Cuyahoga Community College (Tri-C®). Boyd will join the teal sea of... Read More
---
Early Success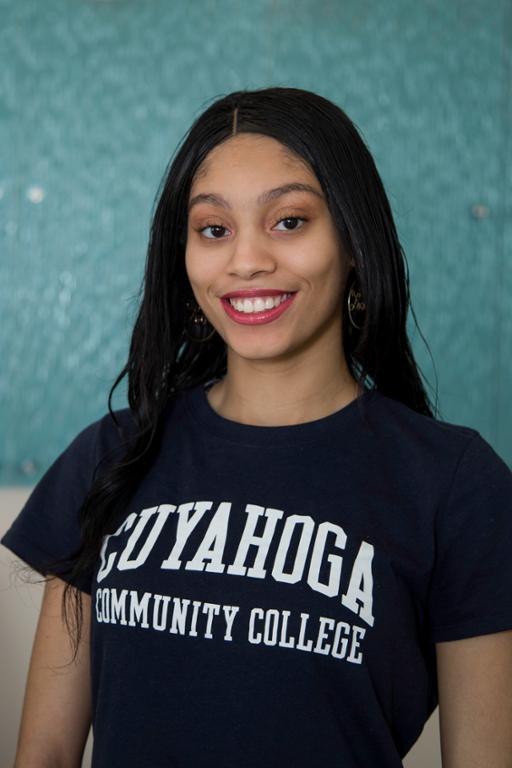 How old are you? Angel Bennett giggled a bit while recalling the question she heard over and over after enrolling at Cuyahoga Community College (Tri-C®) the summer after finishing eighth grade. "People were super surprised to see a 14-year-old in class," Bennett said. Just imagine how they'll feel at commencement. Bennett, now 16, will graduate with honors from Tri-C this month after earning an Associate of Arts degree. She is set to become one of the... Read More
---
Illustrating Success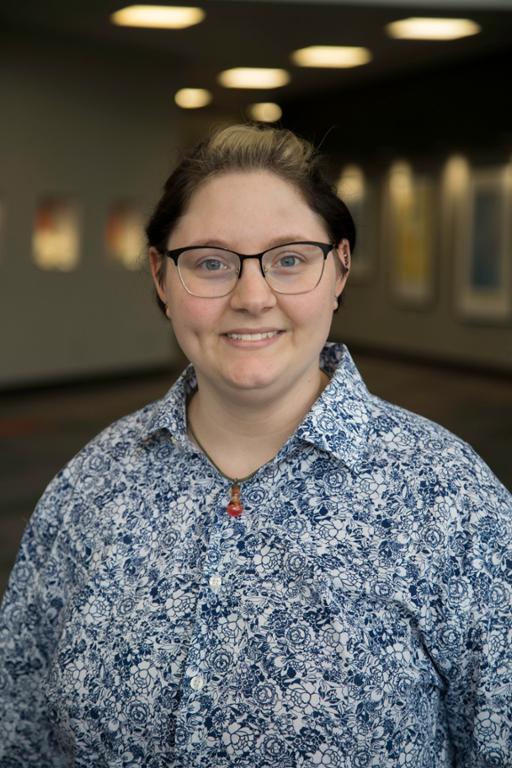 Many students come to college without a clear idea of what they want to do. Others, like artist Holly Bonney, know exactly where their passion lies. The Mentor resident will graduate from Cuyahoga Community College (Tri-C®) later this month with an Associate of Applied Business degree in Visual Communication and Design. She will study art education at the University of Akron and plans to become a high school art teacher. "High school is one of the roughest times for a lot... Read More
---
Making Good on a Promise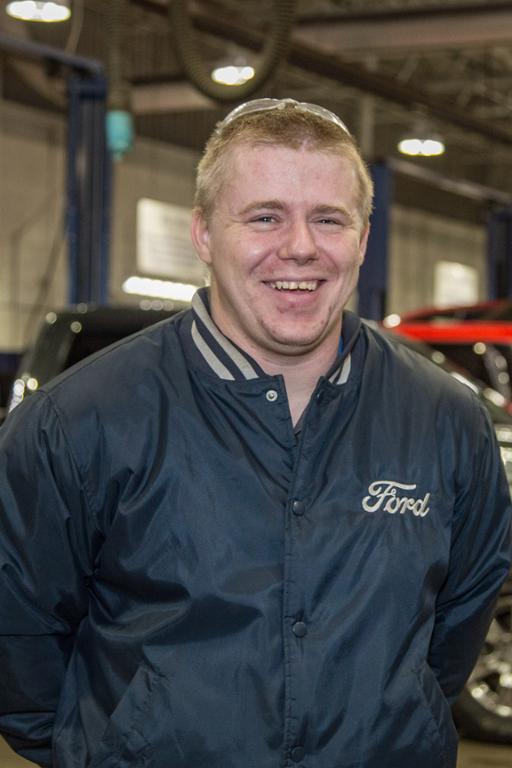 When Nicholas Jarrett collects his Associate of Applied Science degree in Automotive Technology from Cuyahoga Community College (Tri-C®) this month, he will be making good on a vow he made to his grandmother. "My grandma told me education mattered, and I trusted her," Jarrett said. "I made a promise to my grandmother to graduate from college." That promise seemed far-fetched at one time. Jarrett dropped out of Parma Senior High School as soon... Read More
---
Tri-C Plant Science Student Wins Scholarship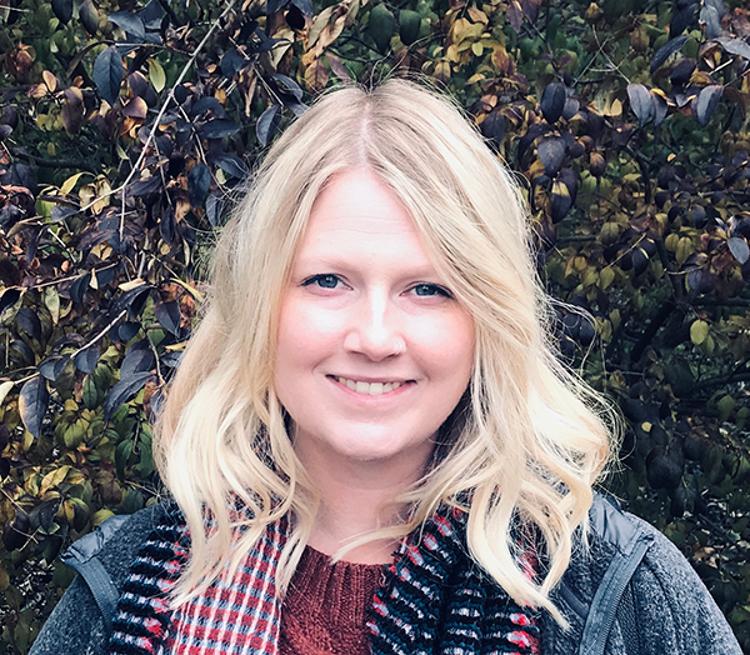 A student in Cuyahoga Community College's Plant Science and Landscape Technology program has earned a scholarship from Total Landscape Care magazine.Sarah Castrigano, a second-year student in the Eastern Campus program, told the magazine she was looking for an education option that was local, accessible and affordable. The Tri-C program met all of those criteria and has a stellar plant science program to boot. Tri-C routinely places in the top 10 at the National Collegiate Landscape... Read More
---
A Healthy Serving of Education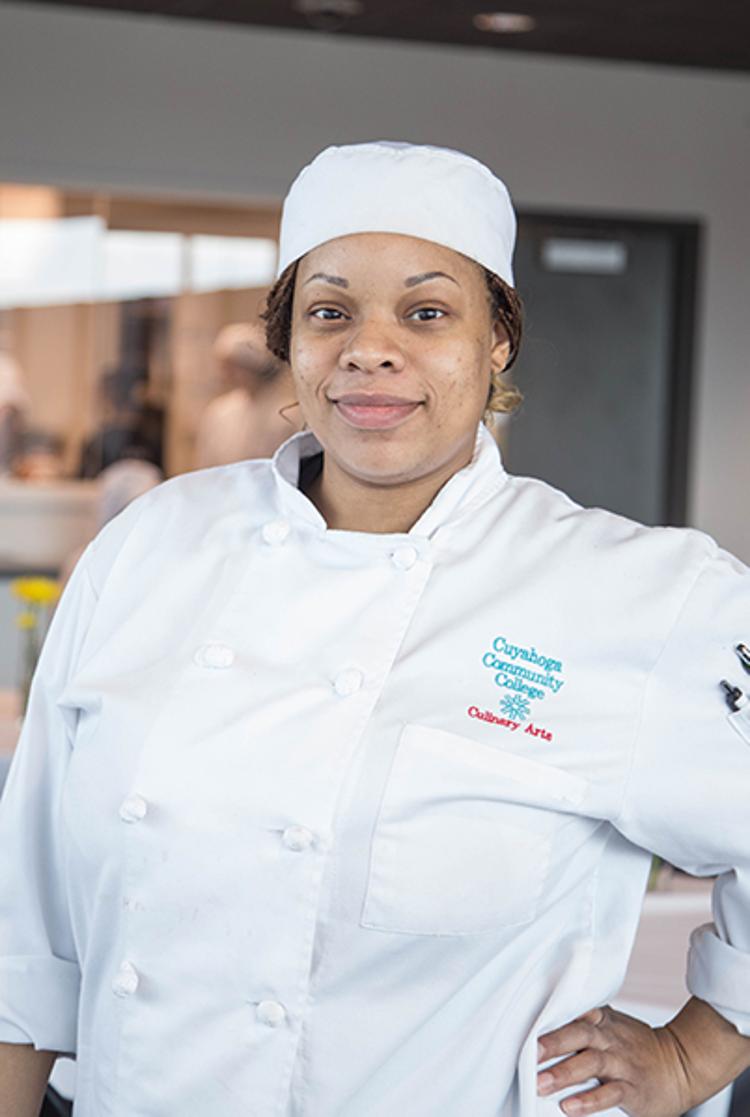 Zakiya Cottingham brings her education home to her five children every night. It's one of the main reasons why she enrolled in the culinary program at Cuyahoga Community College (Tri-C®). "When you're a mom, you get so used to cooking the same things over and over," Cottingham said. "I bring dishes home with me, and my children really enjoy it. The bonus is that I have the ability to make everything healthy for... Read More
---
Meet Me @ Tri-C: Kellie Emrich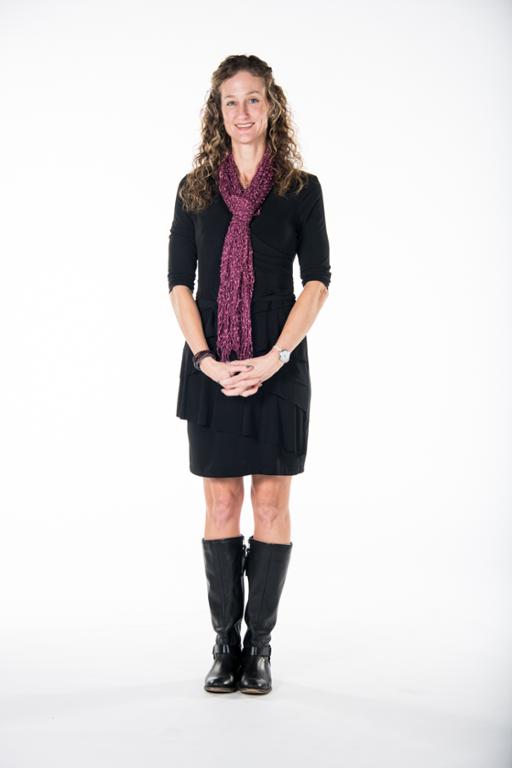 Tri-C Times magazine includes a feature called "Meet Me @ Tri-C" to highlight people at Cuyahoga Community College. The Fall 2018 edition included this story on Kellie Emrich, an associate professor of business administration. Emrich has been at the College for more than a decade. Raised in Strongsville, she now calls Brecksville home. Metro Campus is her base of operations. Tri-C Times: How did you find your way to Tri-C? KE: After working in the corporate business world for 10... Read More
---
Immediate Results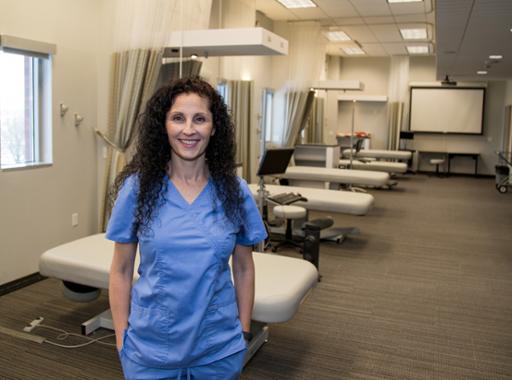 Sunshine Smith was a personal trainer for 17 years. She liked the work, but it took months and years for her clients to see results. It's why she was drawn to the immediacy of massage therapy several years ago. "In personal training, you are relying on other people to get to a place where they can see results," Smith said. "In massage therapy, you as the therapist have much more direct control over the outcome. You're helping the body... Read More
---
Tri-C Grad Called a 'Hero' After Running Down Knife-Wielding Robber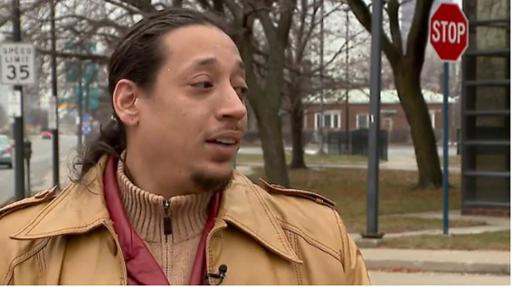 Cuyahoga Community College (Tri-C®) has added a hero to its alumni ranks. On Sunday, workforce program graduate Paris Valles ran down a purse thief who robbed a 72-year-old woman at knifepoint outside the Cleveland Korean Presbyterian Church. He took action after hearing the woman's shouts as he kneeled in prayer inside the church. Valles said that he didn't think twice about giving chase: "That's the way I was raised," he said.... Read More
---
Who Will Train Cleveland's Blockchain Professionals? The Answer Starts With Tri-C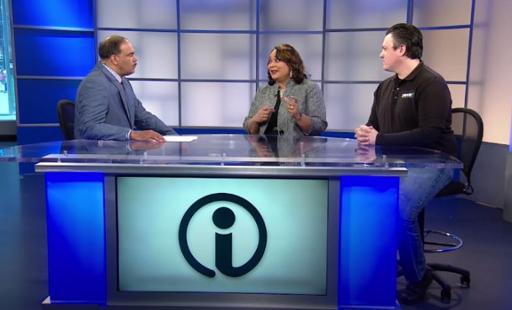 WANTED: 1,000 blockchain professionals working in Cleveland by the end of 2019. It's an ambitious goal that Cuyahoga Community College (Tri-C®) is working to help the region meet. Tri-C's Monique Umphrey recently visited Ideastream to talk about training the IT workforce needed to make Northeast Ohio a blockchain hub. The College has joined with Case Western Reserve University, Cleveland State University and other institutions on the effort. "This is a... Read More
---
A Long Journey to a New Career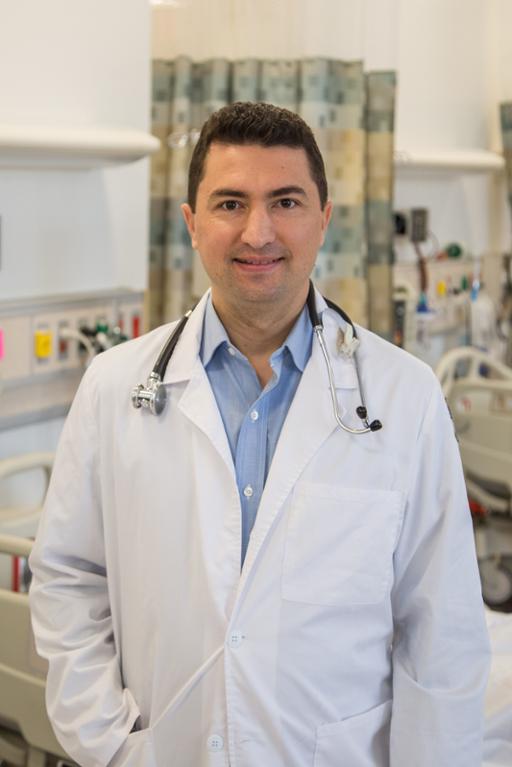 How far would you travel to change your future? For Petru Poenaru, the answer was halfway around the world. Poenaru walked away from a banking career in Bucharest, the capital city and commercial center of Romania, to become a nursing student at Cuyahoga Community College (Tri-C®). In December, he will graduate from Tri-C with honors. "I was moving up at the bank, but I never felt like it was the right fit," the 37-year-old said. "I felt that kind of... Read More
---
Beauty and the Balancing Act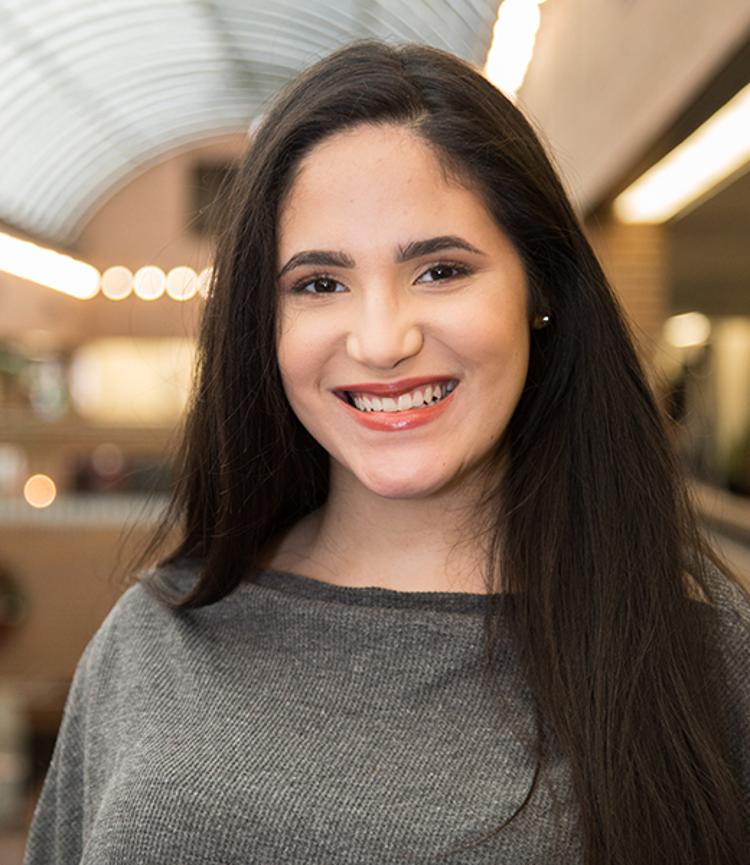 Many college students have been in Naiomy Vega-Miranda's shoes. For the past two years, she's carried a full course load at Cuyahoga Community College while working up to 40 hours a week.It's enough to wear out even the most energetic students. But Vega-Miranda, who will graduate from Tri-C with an Associate of Arts degree this month, didn't stop there. She didn't stop until she was named Miss North America.That's because, on top of... Read More
---
Tri-C JazzFest Offering Special Deal on Festival Passes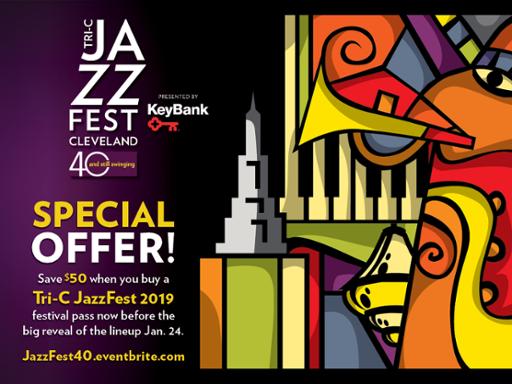 This summer's 40th anniversary of Tri-C JazzFest Cleveland, presented by KeyBank, promises to be memorable. Guarantee yourself VIP seating at every show — and save some cash — by purchasing a full festival pass by Jan. 23. Cuyahoga Community College (Tri-C®) will open sales today — Monday, Dec. 10 — on a special $200 festival pass. The pass includes VIP seating to all nine ticketed concerts, an invite to the opening night party and... Read More
---
An Academic Revival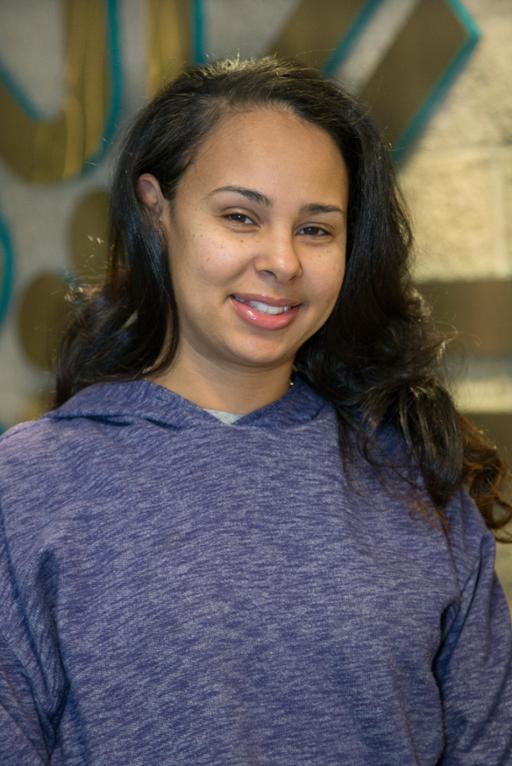 Kacie Miller recently found a faded transcript documenting her first semesters at Cuyahoga Community College (Tri-C®). Three F's and a D filled that early academic record. Her GPA stood at 0.25. Those results led to her first academic dismissal from the College. Another followed a few years later. "That's the student I was," Miller said. "It's not the student I am now." Proof of that comes later this month with... Read More
---
Tri-C Men's Basketball Ranked 6th in Latest NJCAA Poll
The Cuyahoga Community College men's basketball team is picking up where it left off last season. Heading into tonight's matchup with Henry Ford College in Dearborn, Mich., Tri-C holds an 8-1 record and is riding a five-game winning streak. The fast start has earned then a No. 6 ranking in the first in-season NJCAA Division II national coaches' poll. Last year's team finished the season 32-2 and qualified for the national tournament, where it finished... Read More
---
Tri-C Encore Campus Fridays Opens Registration for Two Sessions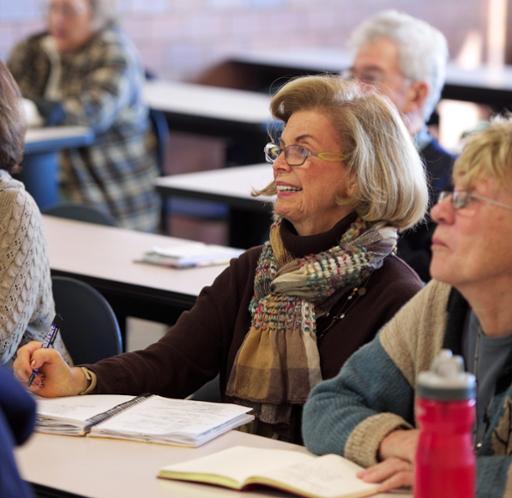 The Encore Campus Fridays program at Cuyahoga Community College (Tri-C®) begins new sessions of classes in January and March to enrich the minds and lives of those aged 55 and older. The winter program begins Jan. 25 and runs every Friday for seven weeks at Eastern Campus in Highland Hills and Western Campus in Parma. Age-eligible students can enroll in one to six courses for one low fee of $99. The 50-minute classes take place between 9 a.m. and 3 p.m. A second seven-week spring... Read More
---
Tri-C Has the Write Stuff to Help You Succeed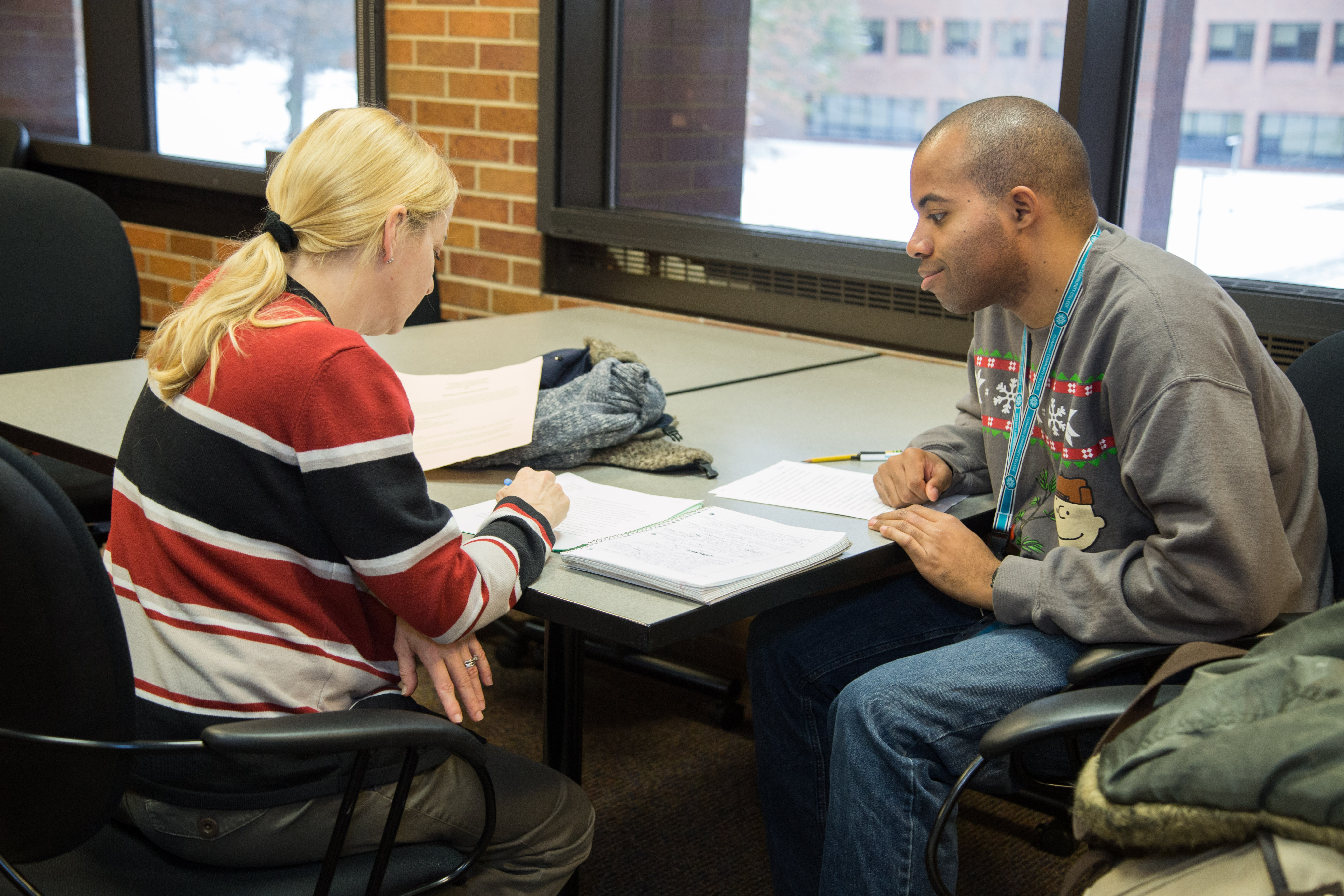 Did you know that Tri-C® offers resources that can help you beat your end-of-semester anxiety? It's nearing the end of the fall semester, and students are preparing for final exams and papers. The Writing Center is one of your greatest resources for times like these. Located at each of Tri-C's four main campuses, this walk-in service gives students and community members the opportunity to have their writing reviewed by College staff. Pop in for a few minutes to... Read More
---
Tri-C's David Mastny Shares Tips for Online Data Security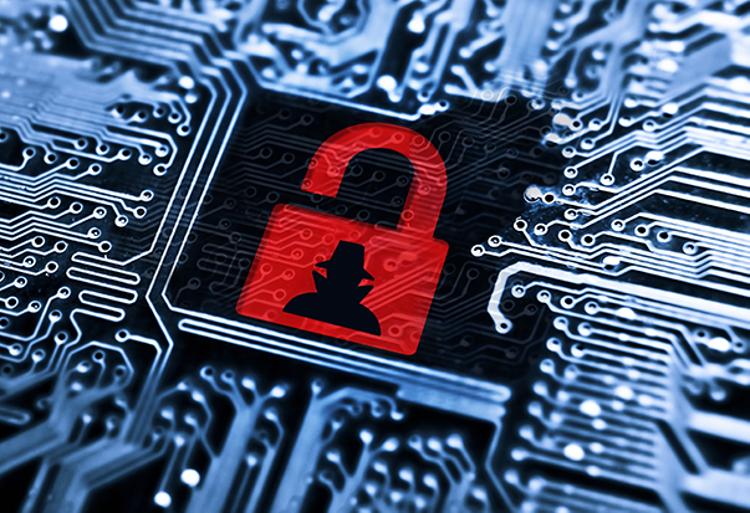 In the aftermath of the massive Marriott data breach, Cuyahoga Community College's manager of information security offered a reminder that internet security starts with individual users.In a Friday interview with Fox 8 Cleveland, David Mastny said it's impossible for large corporations to neutralize every threat to their data systems. While corporations spend billions of dollars every year to protect their data, it's still up to customers to take precautionary... Read More
---
Tri-C Students Contribute Photos to The Plain Dealer's 'Dear Cleveland' Project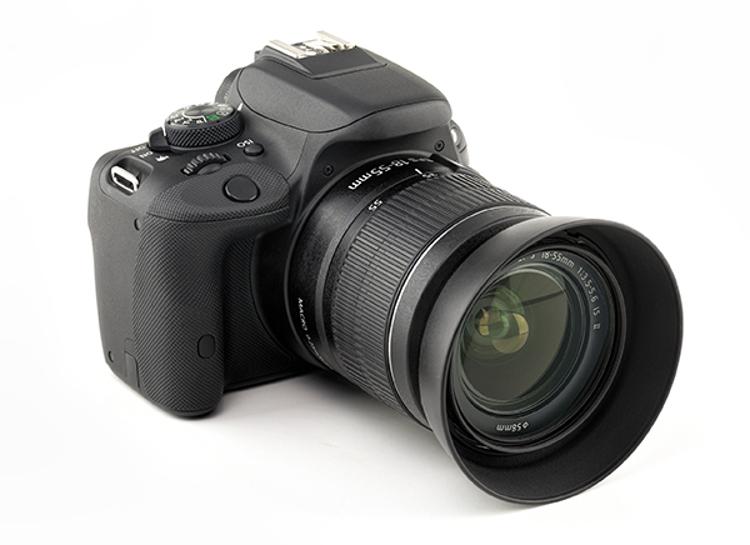 Readers of The Plain Dealer viewed the city of Cleveland through the photographic talent of three Cuyahoga Community College (Tri-C®) students selected for the newspaper's Dear Cleveland project.The Tri-C students — Lai Lai Bonner, Jasmine Banks and Genesis Merritt — spent two months earlier this year capturing Cleveland through a camera lens. Their images framed the community they call home.Dear Cleveland aims to let the city's youth share... Read More
---
Tri-C Students to 'Gear Up' Thanks to National Award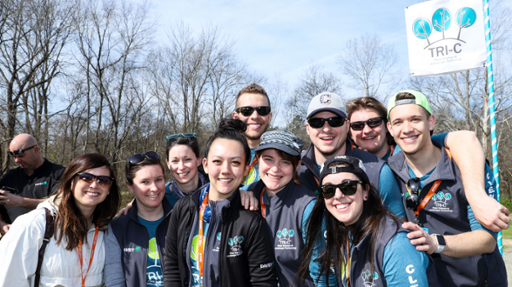 The next homework assignment for the Plant Science and Landscape Technology program at Cuyahoga Community College (Tri-C®) involves making a shopping list. The College recently received a $5,000 Gear Up award from the Tree Care Industry Association Foundation (TCIAF) to use to buy STIHL outdoor power equipment. Tri-C was one of five schools across the country selected for the gift. The TCIAF partners with STIHL on the award, which brought applications from 35 colleges looking to... Read More
---
Tri-C IT Dean on Cleveland's Blockchain Future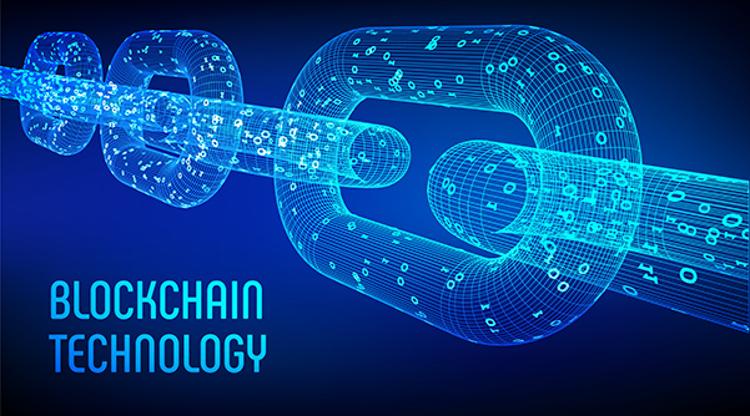 Advocates for blockchain believe the surface has barely been scratched on the technology's potential. Its high resistance to tampering and hacking make it ideal for use in industries in which sensitive data is collected and transmitted.Though the technology has many potential applications, no city has positioned itself as the U.S. hub for blockchain. Cuyahoga Community College's Monique Umphrey is among those trying to turn Cleveland into that city.The goal, Umphrey told... Read More
---
In Memory of David Wilder: Tri-C Gallery West Opens Exhibit Featuring Work of Beloved Instructor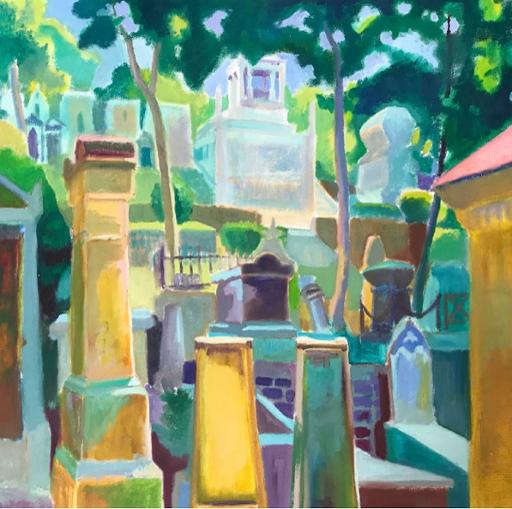 Cuyahoga Community College (Tri-C®) will present a retrospective of artworks created by the late David Wilder, a former adjunct instructor of art, during a two-month exhibit at Western Campus. Drawing and paintings by Wilder — who was killed in a drive-by shooting in Cleveland in March 2017 — will be on sale throughout the show to raise money for a scholarship created in his memory. The exhibit opens Monday, Dec. 3, at Gallery West, located on the second floor... Read More
---
Class Is in Session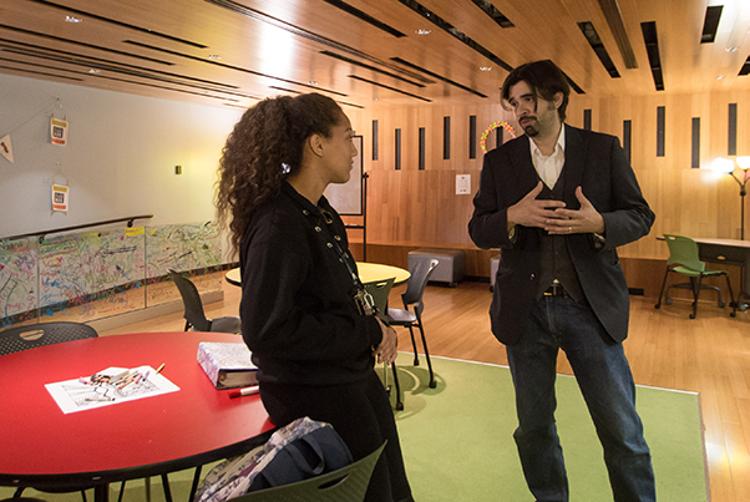 A traditional classroom has rows of desks facing the front of the room, where there is usually a table or lectern from which the teacher delivers the lesson. It's the way classrooms have been arranged for hundreds of years.So, if you're going to build a new kind of classroom, what's the first step? Empty everything out.That's the idea behind Studio 101, an active learning classroom at Cuyahoga Community College's Metropolitan Campus.Located in... Read More
---
Phoebe Lee Appointed to Tri-C Board of Trustees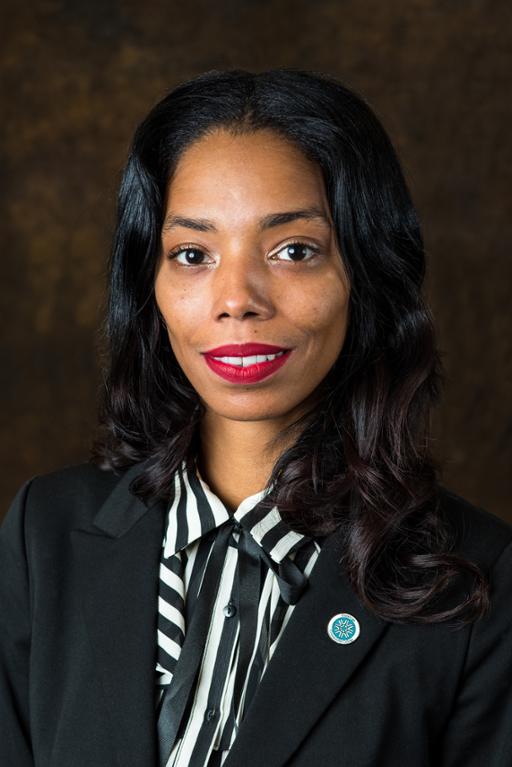 Seventeen years after beginning her higher education journey at Cuyahoga Community College (Tri-C®), Phoebe Lee has been appointed to the College's Board of Trustees for a term ending Oct. 12, 2023. She will be sworn in during the Nov. 29 board meeting at the College's Western Campus in Parma. Lee serves as chief executive officer of Affinity Apparel, a national leader in the uniform marketplace. The company, based near Dayton, provides daily workwear apparel... Read More
---
Tri-C Associate Professor Discovers Great-Great-Grandfather's Civil War Flag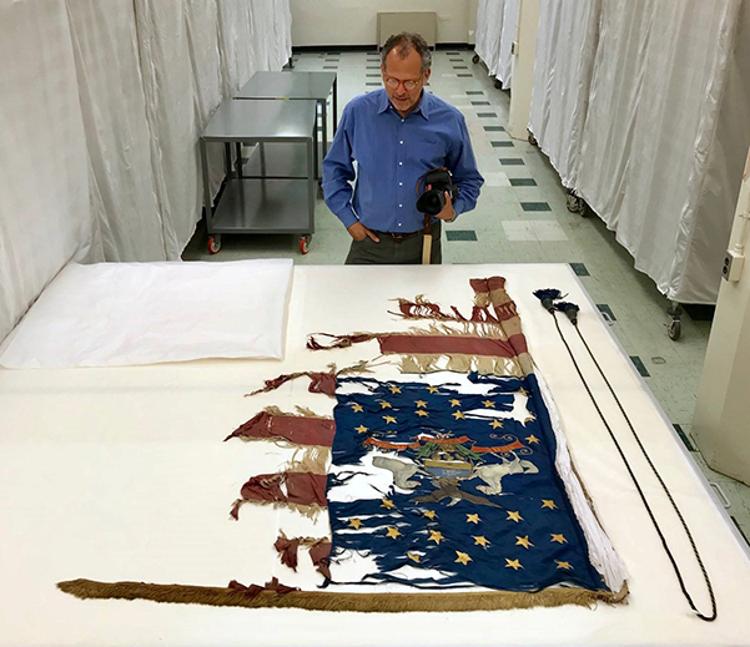 Last month, Cuyahoga Community College associate photography professor Daniel Levin discovered a piece of American history — and a piece of his family's history.Locked away in an archive at the Pennsylvania State Capitol is the flag of the 74th Pennsylvania Volunteer Infantry. Comprised entirely of German-speaking immigrants, the regiment saw action at major Civil War battles including Chancellorsville, Gettysburg and the Second Battle of Bull Run.The years have taken... Read More
---
Travel Photos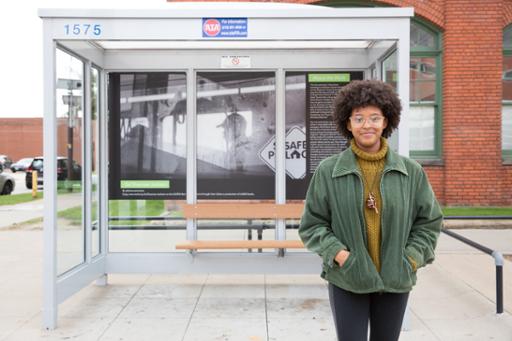 The commute was long — two hours and three bus changes, to be exact. But that's what it took for Da'Shaunae Jackson to get from her home in Garfield Heights to classes at Cuyahoga Community College and to work.  The 22-year-old photography student never viewed the trip as lost time, though. She used it as inspiration. "I've always been interested in street photography," she said, "so I decided to document my... Read More
---
Newest 'Tri-C Times' Focuses on State of the College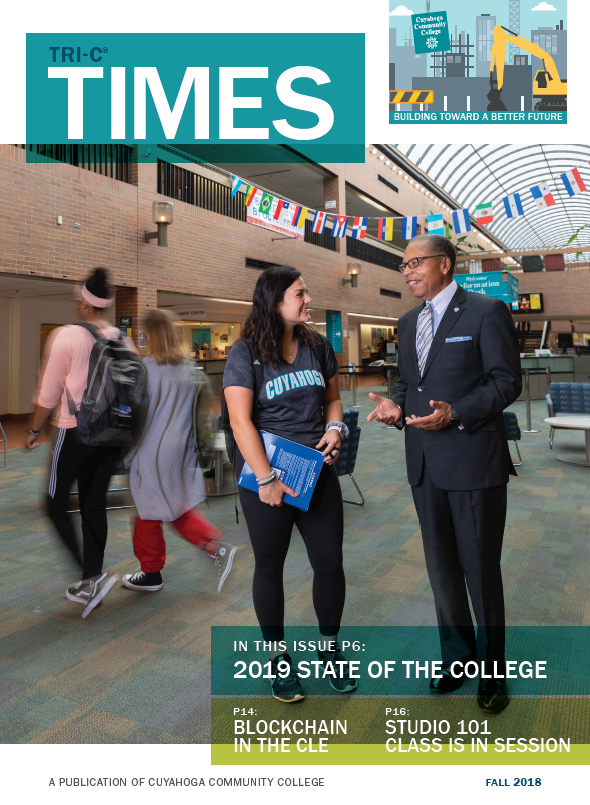 As Cuyahoga Community College (Tri-C®) enters the final month of a historic year, College President Alex Johnson can't help but focus on one critically important question: What's next? The newest edition of Tri-C Times looks ahead to 2019 with its annual State of the College report, which examines academic gains, construction projects and other accomplishments of the past year. The report — presented in a Q&A format with Johnson — is one... Read More
---
Marquita Rockamore on the Importance of Community Health Workers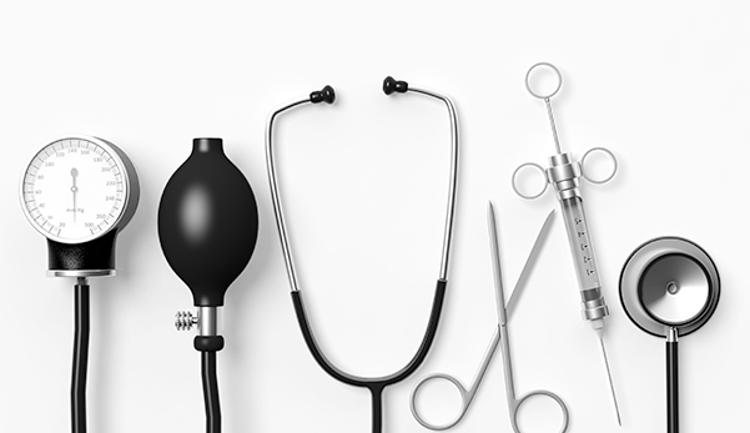 Community health workers are an essential link between health care services and the community —particularly for those without ready access to services.However, a host of factors can get in the way of community health workers and their ability to perform their jobs effectively. The barriers include financial constraints, racial inequality and an industrywide identity crisis. Marquita Rockamore, director of health industry solutions at Tri-C's Corporate College,... Read More
---
Tri-C Awarded State Funding to Strengthen Workforce Development Programs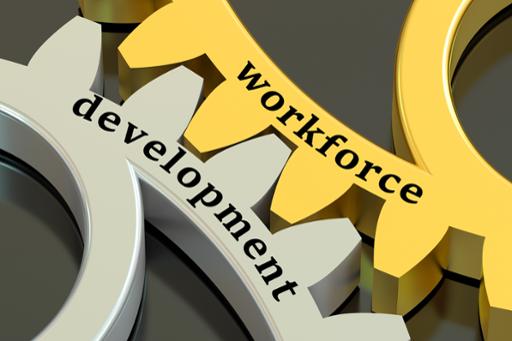 Cuyahoga Community College (Tri-C®) will be able to enhance workforce training programs thanks to funding approved by the Ohio Controlling Board to purchase state-of-the-art equipment. The state awarded Tri-C nearly $240,000 to help train a skilled workforce for in-demand jobs that provide quality patient care and spur innovation in health care. The money will allow for the purchase of equipment in biomechatronics and health care at the College. The purchases are funded by the Ohio... Read More
---
Tri-C Assists Students on the Path to a Prosperous Career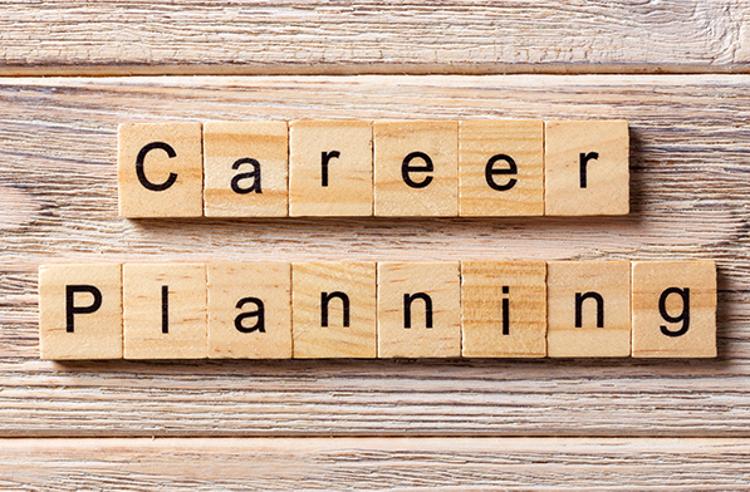 Most of us have found ourselves in one of these situations:You just graduated from high school. You know what interests you, but you don't know how — or if —you can turn it into a career.You've been out of school for a while. By choice or by circumstance, you find yourself searching for a new career.In both cases, the question is the same: "What do I do now?"Thousands of students come to Cuyahoga Community College each year with that... Read More
---
Living at the Intersection of Cultures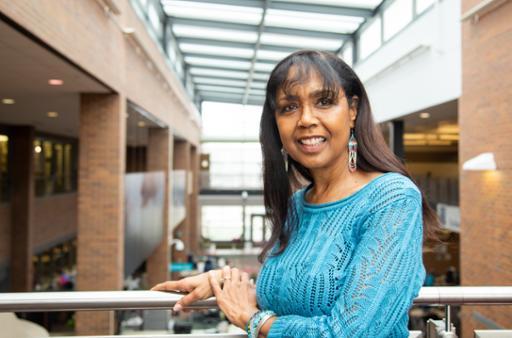 The struggles and successes C. Jean Mosley Hall experienced while living in different cultural worlds — deaf, African American and Native American — will be shared during an upcoming discussion at the Western Campus of Cuyahoga Community College (Tri-C®). Hall, a professor of American Sign Language at Tri-C, describes the intersection of these identities in her recently published book: Paris in America: A Deaf Nanticoke Shoemaker and His Daughter. The book... Read More
---
An ASQ Quality Panel Discussion at Tri-C: Building a Culture of Continuous Improvement
Learn the business impact of quality and continuous improvement during a December panel discussion presented by the American Society for Quality (ASQ) in partnership with Corporate College® at Cuyahoga Community College (Tri-C®). The conversation will take place Thursday, Dec. 6, at Tri-C's Corporate College East. The presentation highlights a dinner event celebrating the 75th anniversary of ASQ Cleveland Section 800. Panelists represent a variety of business... Read More
---
Is Blockchain the Future of Cleveland?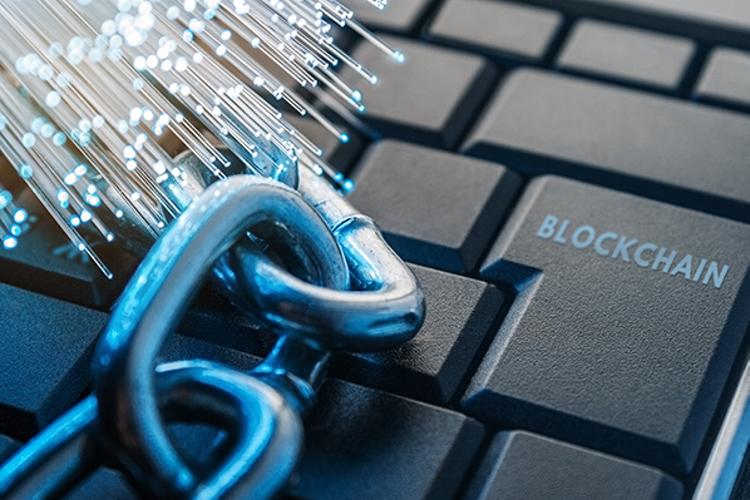 There is an entire blockchain frontier in the opening stages of exploration, with potential applications in a wide range of industries. It presents massive economic opportunity to cities blazing a trail for it. One of them could be Cleveland. Blockchain has yet to find a hub in the U.S. — a city or region that will serve as a nerve center for businesses and organizations that develop, promote and utilize applications for the emerging technology. Cleveland's leaders want... Read More
---
Tri-C Cross Country Places 29th at Nationals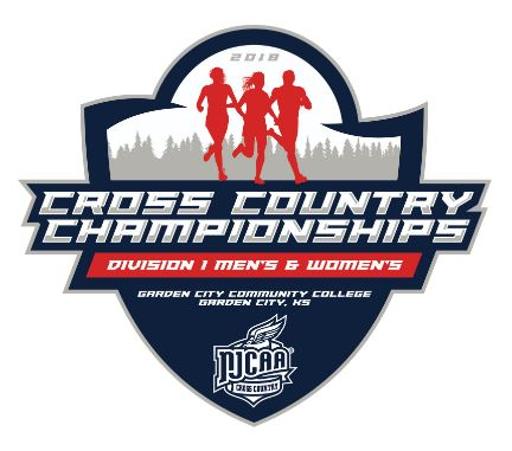 The women's cross country team at Cuyahoga Community College (Tri-C®) ended a rebuilding year with a 29th place finish at the 2018 NJCAA Division I championship race. Tri-C fielded an all-freshman team while competing at nationals for the 18th consecutive season. The meet took place Saturday, Nov. 10, in Garden City, Kansas. Hannah Heath led the team while placing 141st in a field of nearly 300 runners. She was followed by Vanessa Lane (167th), Hope Brown (177th), Emily... Read More
---
Tri-C Culinary Student Medals at Competition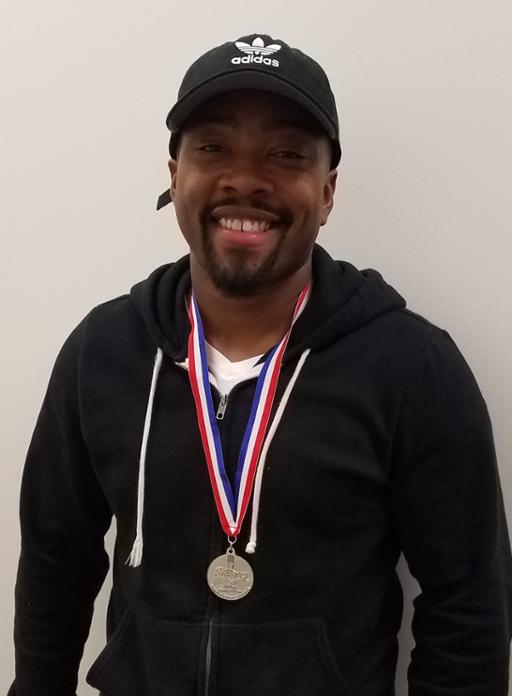 Cuyahoga Community College (Tri-C®) culinary student Shayvell Connor dished out an award-winning meal at the annual competition held by the American Culinary Federation Columbus Chapter. Conner earned a silver medal — the top honor awarded at this year's event — while competing in the contemporary cuisine category. He prepared a rabbit roulade with celeriac puree accompanied by braised rainbow chard with rabbit stock sauce and celery herb salad. Judges... Read More
---
Work of Tri-C Creative Arts Faculty and Staff Showcased at Gallery East Exhibit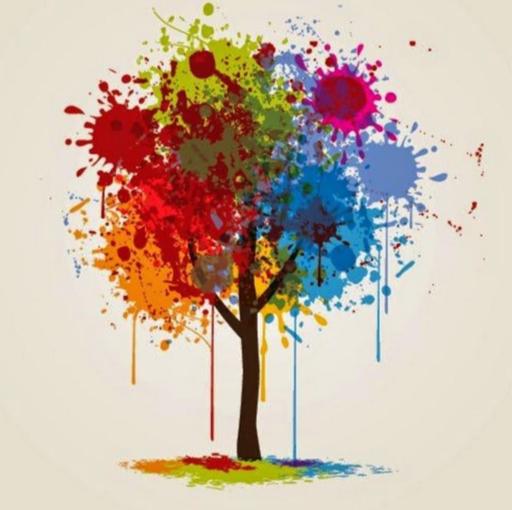 The artistic talents of Creative Arts Center of Excellence faculty and staff at Cuyahoga Community College (Tri-C®) power a monthlong exhibit now on display at Eastern Campus. Tri-C All Campus Faculty & Creative Arts Staff Art Exhibition 2018 runs through Dec. 6 at Gallery East, located in room 135 of the East Education Center on campus. Gallery hours are 10:30 a.m. to 3:30 p.m. Mondays through Thursdays. Admission is free. Creative arts faculty featured in the multimedia show... Read More
---
Tri-C Basketball Player Claims Season's First 'OCCAC Player of the Week' Award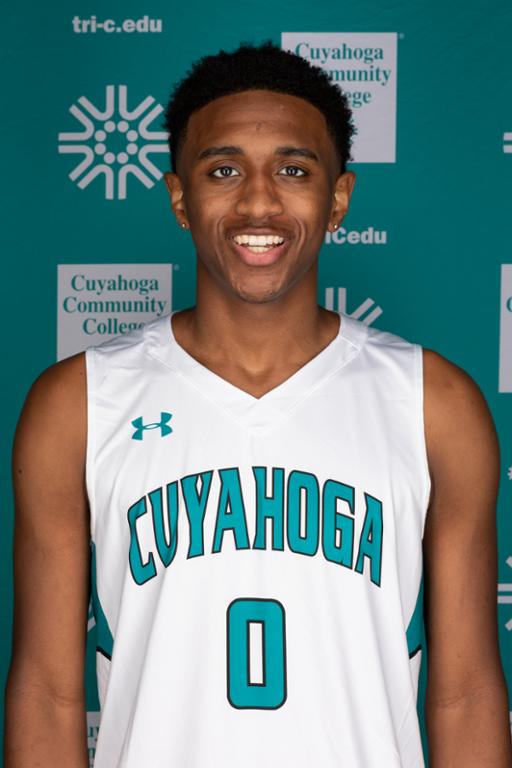 Cuyahoga Community College (Tri-C®) basketball player James Anderson Jr. earned Division II Player of the Week honors from the Ohio Community College Athletic Conference for his performance Oct. 29-Nov. 4. Anderson averaged 18 points while leading Tri-C's nationally ranked team to a pair of victories in the opening week of the season. The wing player also contributed 8.5 rebounds and 1.5 blocks per game. The sophomore from Roswell, Georgia, is working toward an Associate... Read More
---
Tri-C Veteran of the Year: Allen Bray Jr.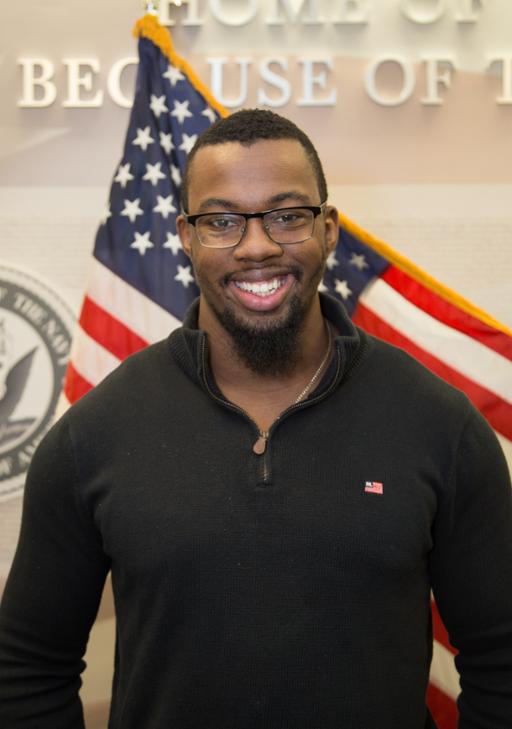 Operation Enduring Freedom took Allen Bray Jr. from his hometown of Cleveland to a combat tour in Afghanistan. He amassed multiple medals for his service during four years in the U.S. Army. Today, as a student at Cuyahoga Community College (Tri-C®), he is on the verge of adding another award of distinction — 2018 Tri-C Veteran of the Year. The 25-year-old will be honored with the award Friday, Nov. 9, during a Veterans Day ceremony at Cleveland City Hall. The honor... Read More
---
Tri-C Transportation Graduate Wins NASTC Honor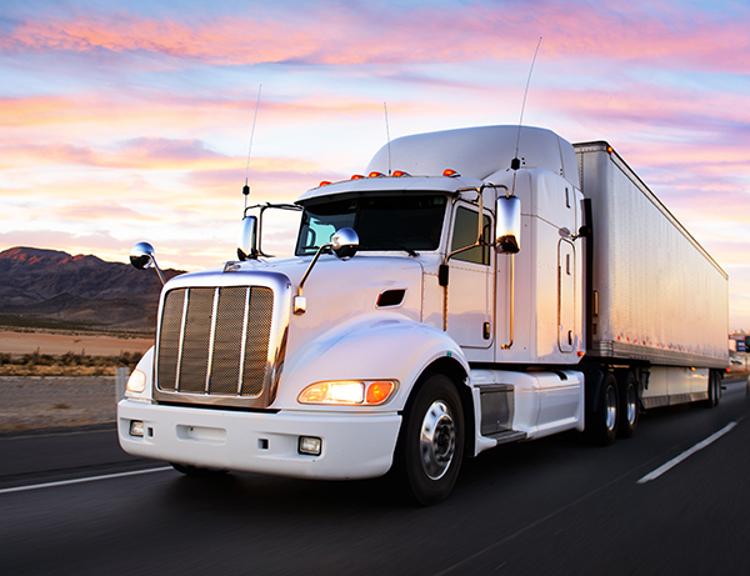 Ellen Voie, a 2008 graduate of Cuyahoga Community College's transportation program, has been named 2018 Transportation Person of the Year by the National Association of Small Trucking Companies (NASTC).For more than a decade, Voie has been a major figure in advancing the role of women in the trucking industry. Prior to earning her Class A commercial driver's license at Tri-C's Transportation Innovation Center, she founded the Women in Trucking Association, a... Read More
---
'Tri-C Performing Arts' Brings Acclaimed Israeli Pianist Alon Goldstein to Cleveland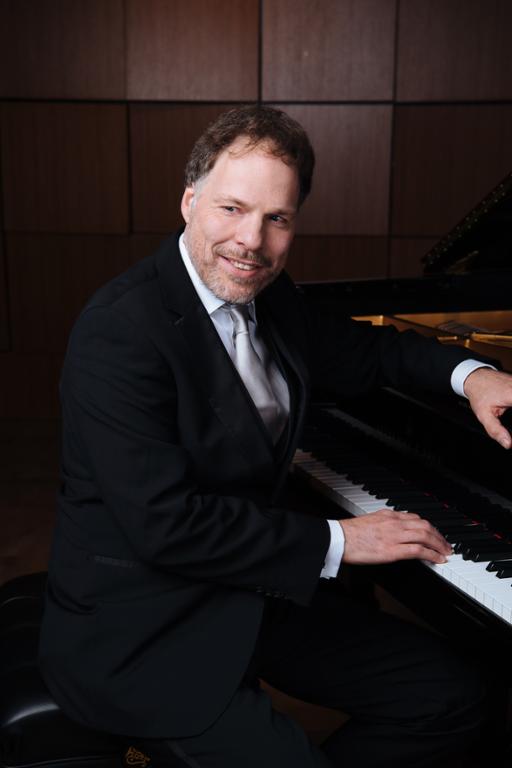 Explore "The Art of Imagination" with Israeli classical pianist Alon Goldstein as his worldwide tour stops in Cleveland as part of the Tri-C Performing Arts Classical Piano Series presented by Cuyahoga Community College (Tri-C®). His free performance begins at 2 p.m. Sunday, Nov. 18, in the Cleveland Museum of Art's Gartner Auditorium, located at 11150 East Blvd. in University Circle. "The Art of Imagination" recital by Goldstein... Read More
---
Dig It: Tri-C Volleyball Players Named All-OCCAC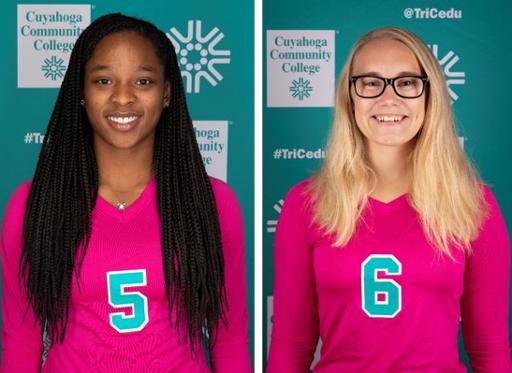 Cuyahoga Community College (Tri-C®) volleyball players Tionne El-Amin and Lilly Hoffman earned all-conference honors from the Ohio Community College Athletic Conference for their performance during the 2018 season. El-Amin — an outside hitter — received All-OCCAC First Team recognition after ranking among the conference leaders in kills, attacks and points. The sophomore from Akron is working toward an Associate of Arts degree at Tri-C. Hoffman — a... Read More
---
Tri-C, Goldman Sachs Continue Successful Partnership on 10,000 Small Businesses

Cuyahoga Community College (Tri-C®) recently announced a continuation of Goldman Sachs 10,000 Small Businesses to create more jobs and economic opportunity in Northeast Ohio. The announcement — made at the Tri-C Foundation's Presidential Scholarship Luncheon — builds on the longstanding and successful partnership between the College and Goldman Sachs. Goldman Sachs 10,000 Small Businesses debuted at Tri-C in 2012. The program runs as part of a national... Read More
---
Tri-C Assistant Professor 99.9 percent sure of Cleveland Torso Murderer Identity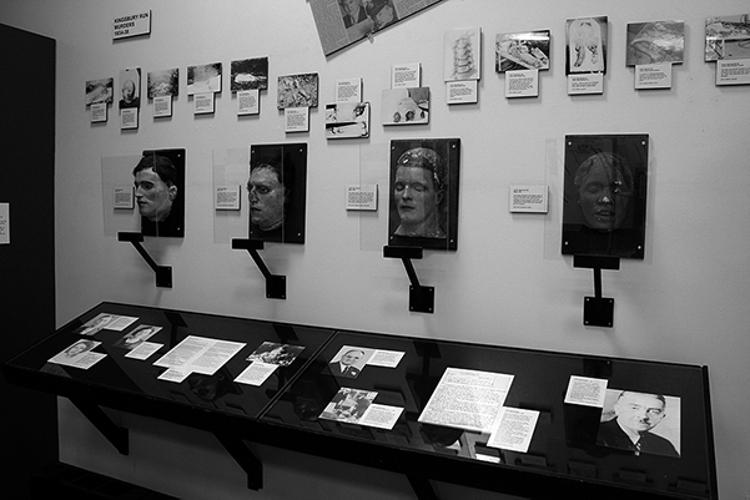 In the 1930s, a serial killer terrorized Cleveland, murdering at least a dozen people, decapitating and dismembering many of them.Today, we know them as the "torso murders." The killer was never caught.However, James Badal, an assistant professor of English at Cuyahoga Community College's Eastern Campus, is 99.9 percent sure he knows the identity of the killer. Badal is the author of In the Wake of the Butcher: Cleveland's Torso Murders, published in... Read More
---
LiPuma Center Theatre Named in Honor of Belkins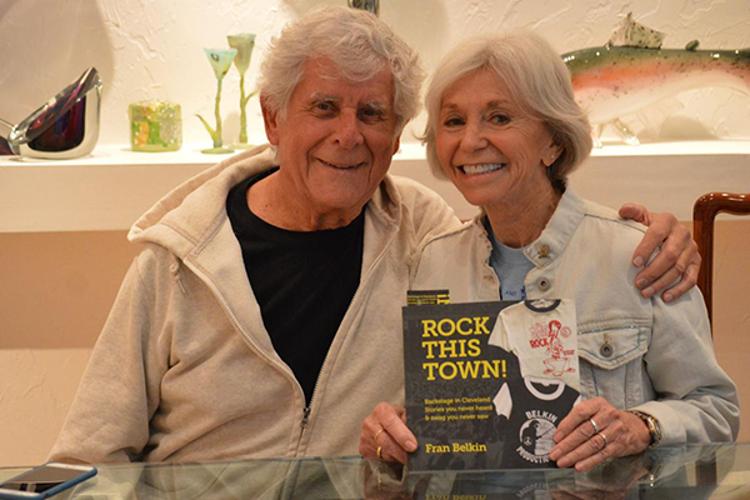 A 3,000-square-foot multiproduction facility at Cuyahoga Community College's Metropolitan Campus has been named in honor of Fran and Jules Belkin.The Fran and Jules Belkin Theatre, located in the Gill and Tommy LiPuma Center for Creative Arts, opened in June and features flexible lighting, video projection and high-definition camera support.In a Cleveland Jewish News article, Megan O'Bryan, vice president of development at Tri-C and president of the Tri-C Foundation, said... Read More
---