College Leaders Discuss Engaging Adjuncts to Promote Student Success
Michael Baston, Lisa Williams, Lindsay English share best practices on AACC podcast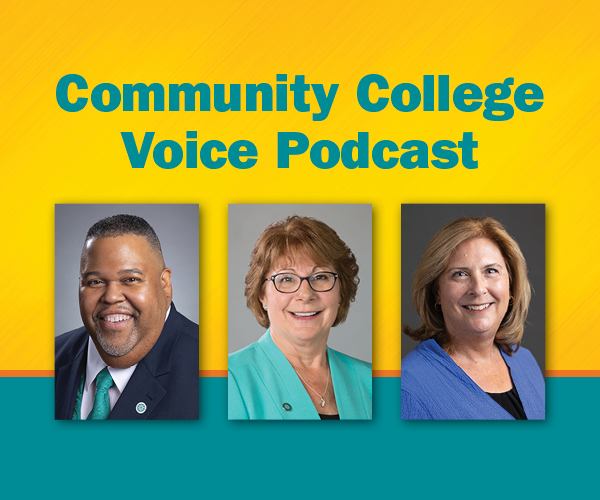 At Cuyahoga Community College (Tri-C®), adjunct faculty play an important role in supporting students throughout their academic journey. Speaking on the Community College Voice podcast, three Tri-C leaders shared their thoughts on the value adjunct faculty bring and how community colleges across the nation can engage them more deeply.
"We have to ensure they are in the best position to serve our students well, but that they also feel a part of our community," College President Michael Baston said. "Adjuncts want to be a part of the community they serve, so the institutions have to create those conditions by providing resources and opportunities."
Western Campus President Lisa Williams and Lindsay English, assistant provost and vice president of Learning and Engagement, joined Baston on the podcast. The three highlighted Tri-C's strategies for providing career-growth resources and pathways to move into full-time roles; professional recruitment and incentives to build their skillset; and opportunities for adjuncts to attend and present at alongside their full-time counterparts.
Tri-C has 950 adjunct and 370 full-time faculty across its various locations, which serve approximately 41,000 students annually. The average faculty tenure is 10 years.
The episode was recorded during the American Association of Community Colleges annual convention in April. Listen to Community College Voice at aacc.nche.com.
May 30, 2023
MEDIA CONTACT: Anthony Moujaes, 216-987-3068 or anthony.moujaes@tri-c.edu