Michael Baston Featured as Voice of Unity
Tri-C president discusses vision, goals with FOX 8 Cleveland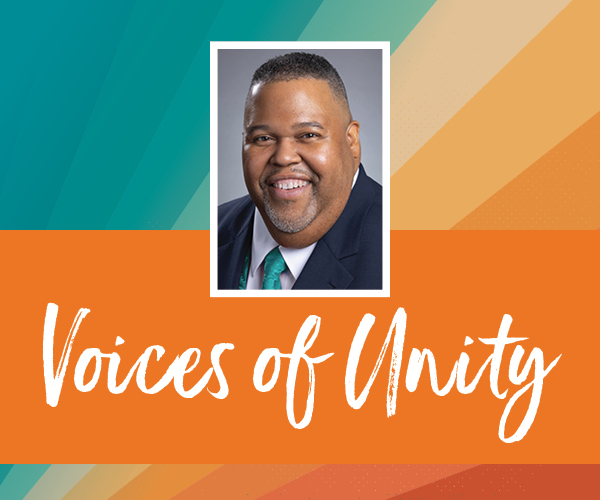 Cuyahoga Community College (Tri-C®) has made unity a core part of its mission over the past 60 years, as Tri-C President Michael A. Baston recently told FOX 8 Cleveland.
"Unity at Tri-C is expressed by how we see students embrace each other, their faculty and the campuses," Baston said in an interview for Voices of Unity. In this human-interest FOX 8 series, co-anchor Wayne Dawson — who attended Tri-C in 1974-1975 — looks at positive perspectives coming together for important causes in the region.
Baston shared his experience since coming to Tri-C in July 2022, the College's 60th anniversary in September and his vision for supporting students.
"Tri-C can become the most consequential community college in the country because we put our community first, and we engage deeply with our partners in government, business and industry and K-12 to ensure people have access to reach their dreams," Baston said.
Watch the segment at fox8.com.
May 23, 2023
MEDIA CONTACT: Anthony Moujaes, 216-987-3068 or anthony.moujaes@tri-c.edu