Tri-C To Receive Delta Alpha Lambda Humanitarian Achievement Award
Award celebrates support of African American students in Northeast Ohio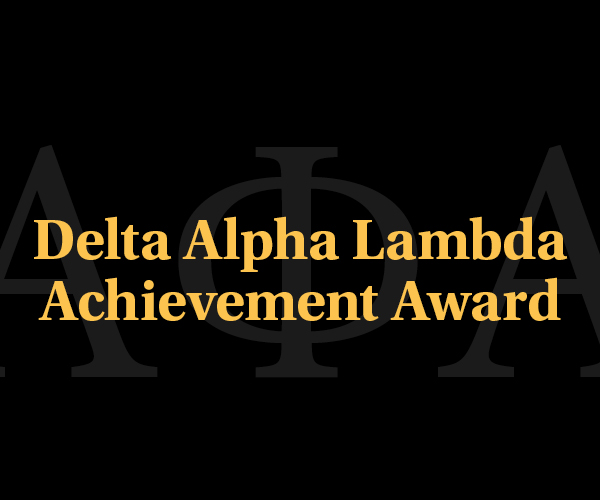 Cuyahoga Community College (Tri-C®) will receive the Delta Alpha Lambda Chapter Humanitarian Achievement Award for its commitment to the Greater Cleveland region and support of African American students and community.
"Tri-C believes that diversity serves to enrich not just the College, but society as a whole," said JaNice Marshall, vice president of Access and Community Connections at Tri-C. "Tri-C and the Delta Alpha Lambda Chapter share a common goal, which is to ensure quality education and sustainable-wage employment in our community, so it is exciting to receive this recognition for the College's commitment."
As the largest and oldest community college in Ohio, Tri-C has historically supported communities of color.
The Black American Council (BAC) provides students with comprehensive programs through community outreach, career development opportunities, workshops and forums, and cultural awareness activities and field trips. BAC also co-hosts the Black and Brown Male Summit with the Hispanic Council. The summit aims to address the floundering academic success rates of African American and Latino male students nationally.
The College also launched the Stand For Racial Justice alliance, which seeks to advance racial equity and healing at the College and across Northeast Ohio through education, dialogue and action.
"Tri-C's commitment to the Greater Cleveland area is invaluable to the families, businesses and positive effects in the region," chapter President Harold Anderson said.
The Delta Alpha Lambda Chapter works to break the cycle of generational poverty in Greater Cleveland via food drives, scholarships for college-bound students and workforce development initiatives.
The College and other awardees will be celebrated on Nov. 6.
Delta Alpha Lambda is a chapter of Alpha Phi Alpha Fraternity Inc., which was founded in 1906 at Cornell University to support African Americans and people of color globally. The first intercollegiate Greek-letter fraternity established for African Americans, Alpha Phi Alpha began as a study and support group for minority students who faced racial prejudice. 
November 02, 2022
MEDIA CONTACT: Anthony Moujaes, 216-987-3068 or anthony.moujaes@tri-c.edu