RESCHEDULED: Tri-C Classical Piano Series featuring Pianist Jean-Marc Luisada Will Be Monday
Free recital takes place Sept. 11 at Metro Campus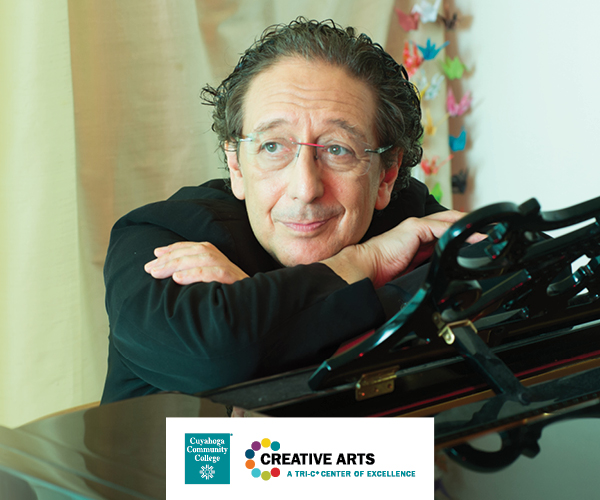 EVENT RESCHEDULED: Pianist Jean-Marc Luisada has been unavoidably delayed due to travel complications. He will not arrive in time for Sunday's performance at 2 p.m. at the Cleveland Museum of Art.
The event has been rescheduled for Monday, Sept. 11 at 7:30 p.m. It will be held at the Cuyahoga Community College (Tri-C®) Metropolitan Campus Auditorium. 
Pianist Jean-Marc Luisada will bring the worlds of classical repertoire and film together for the launch of the 2023-24 Classical Piano Series at Cuyahoga Community College (Tri-C®) with a program entitled "Au Cinema Ce Soir." Inspired by his favorite cinematic masterpieces that have impacted his life, Luisada's performance will incorporate sound, image and text in a unique multi-media concert experience.
 
Seating is free, but tickets are required.
 
Born in Tunisia, Luisada began playing piano at age 6. He studied at the Yehudi Menuhin School in England and then enrolled at the Conservatoire de Paris when he was 16. He took fifth place in the 11th International Chopin Piano Competition in Warsaw in 1985 and had toured Europe, Asia and the U.S. before age 30.
 
Luisada is considered one of the most important interpreters in the world of Frederic Chopin's music. Among his recordings are the waltzes and mazurkas of Chopin and the infrequently heard chamber version of the first Chopin piano concerto, recorded with the Talich Quartet.
 
He also teaches at the École Normale de Musique de Paris-Alfred Cortot.
 
Luisada's performance is the first in the 2023-2024 season of Tri-C's Classical Piano Series. The series celebrates its 17th year of introducing emerging and established pianists from around the world to the Greater Cleveland community.
 
Call 216-987-6145 or visit Tri-C's Arts and Entertainment webpage for more information.
August 30, 2023
MEDIA CONTACT: Anthony Moujaes, 216-987-3068 or anthony.moujaes@tri-c.edu