Tri-C Hospitality Students and Alumni Host Masquerade Party for Student Scholarships
Oct. 19 event will feature current students and 10 local chefs and bartenders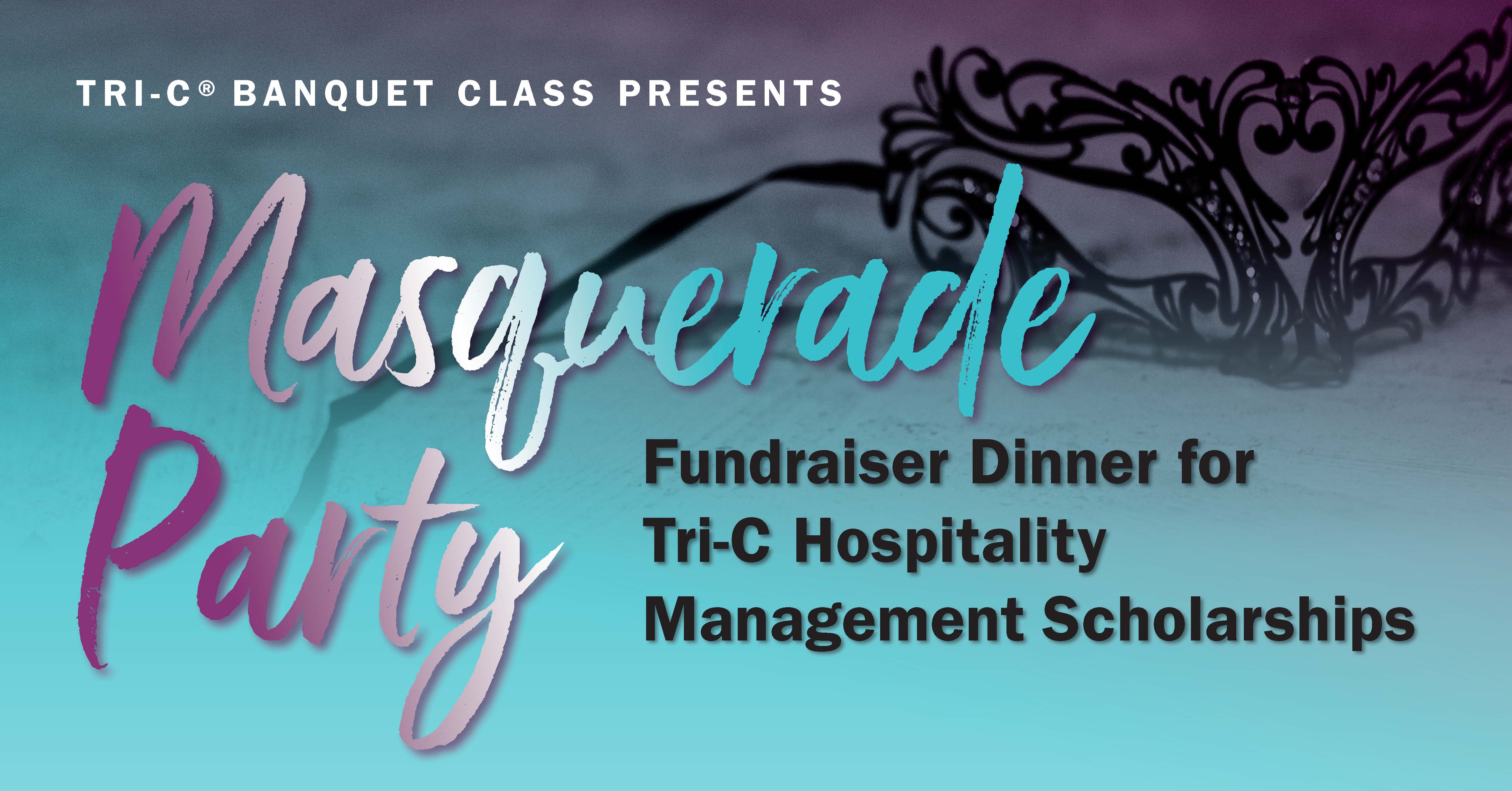 The Cuyahoga Community College (Tri-C®) Hospitality Management Center of Excellence will host a masquerade party to benefit student scholarships. Students are partnering with Hospitality Center of Excellence alumni, who are curating a full menu of specialty foods and drinks.
The party takes place Thursday, Oct. 19, from 6  ̶  9 p.m. at the Hospitality Management Center at Public Square (180 Euclid Ave., Cleveland).
Tickets are $30 at the door, which includes parking at the JACK Cleveland Casino garage. RSVP to Ky-Wai Wong. All sales will benefit Hospitality Management scholarships.
This event is part of the curriculum for students in the Event Planning Workshop.
The following Tri-C Hospitality alumni will provide food and drinks:
Magdalis Galarza, Creative Feasts
Uliesa Young, IttyBittyBites Culinary Services
Judi Williams, Q&A Desserts
Danita Marshall, Independent
Alicia Simmons, Tavola
Dan Bryan, Old River Tap and Social
Ramat Wiley, Adun Spice Co.
Lloyd Foust, Gingham Market
Peggy Cruz, Cha'firo Restaurant
October 13, 2023
MEDIA CONTACT: Anthony Moujaes, 216-987-3068 or anthony.moujaes@tri-c.edu