Building Momentum: A Post-Pandemic Refresh of Strategies, Structures and Systems
Tri-C president shares First 100 Days website and report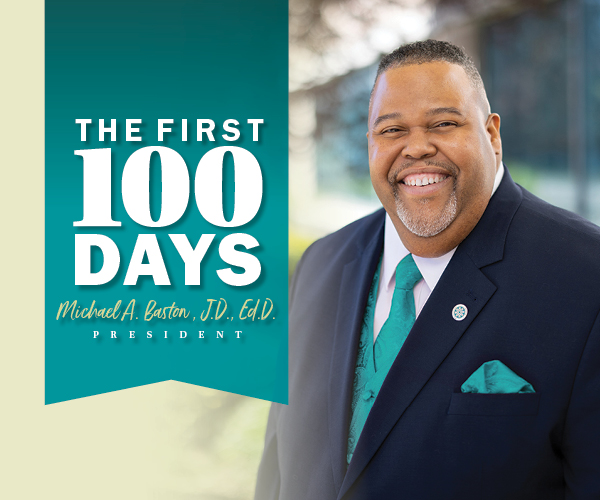 During his first 100 days in office, Tri-C President Michael Baston listened to students, faculty, staff and community members at numerous sessions and events.
He learned about the drive and determination of Tri-C students, the passion and commitment of our employees and the important role the College plays in Northeast Ohio.
Now, it's time to look forward.
 
In addition to chronicling his first months at the College, Dr. Baston's First 100 Days website and report outlines three themes that emerged during his 100 days of listening, learning and engagement as well as three fundamental principles that will guide Tri-C's work moving forward.
 
These themes and principles form a springboard for new ideas and a foundation for the College's strategic planning process. Together, they provide a framework for continuing the momentum that has made Tri-C a leading educational institution in the region, state and nation.
 
The site also includes information about Ideas Festivals planned for January. Students, faculty and staff will have the opportunity to brainstorm, discuss and recommend their best ideas for advancing or addressing the three themes at festivals at each campus.
November 15, 2022
MEDIA CONTACT: Anthony Moujaes, 216-987-3068 or anthony.moujaes@tri-c.edu