Cuyahoga County to Provide Employees With Tuition Reimbursement at Tri-C
College to host virtual info sessions July 15 and 21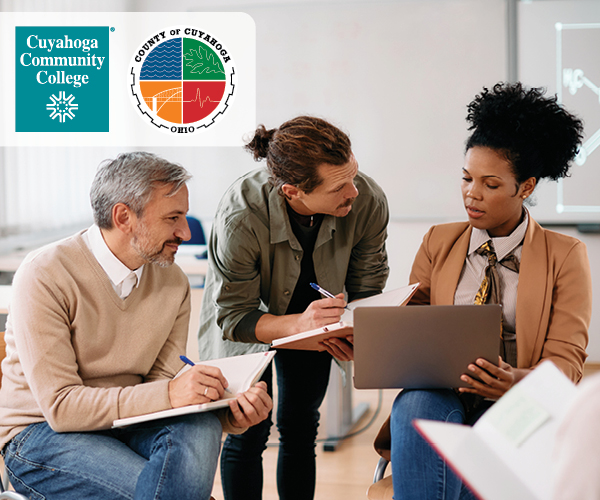 Cuyahoga County employees can begin enrolling for classes at Cuyahoga Community College (Tri-C®) for the Fall 2022 semester and receive tuition reimbursement as part of a new employee benefit program.
The program aims to help county employees reach their goals, enhance their professional skills and develop their careers. Employees can be reimbursed up to $3,600 per year for undergraduate and graduate-level courses or credited seminars.
To help county employees get started with this benefit, the College is hosting free virtual info sessions at noon on July 15 and July 21.
Tri-C offers more than 1,000 credit classes each semester that are transferrable to four-year institutions while maintaining the lowest tuition in the state.
To be eligible for tuition reimbursement at Tri-C, county employees must:
Be employed full time for one year prior to course start date;
Remain an active employee until the course ends;
Submit courses to the county HR department for approval 30 days prior to start date; and
Earn a C or better in their course ("Pass" or "Completed" for a seminar).
Program details and FAQ are available on the Cuyahoga County intranet.
The July 15 info session and July 21 info session will take place via Webex. No registration is required.
July 11, 2022
By Anthony Moujaes, 216-987-3068 or anthony.moujaes@tri-c.edu