Cleveland Scholar House Project Underway
Ground broken June 15 for new apartment complex, named for Louise C. Stokes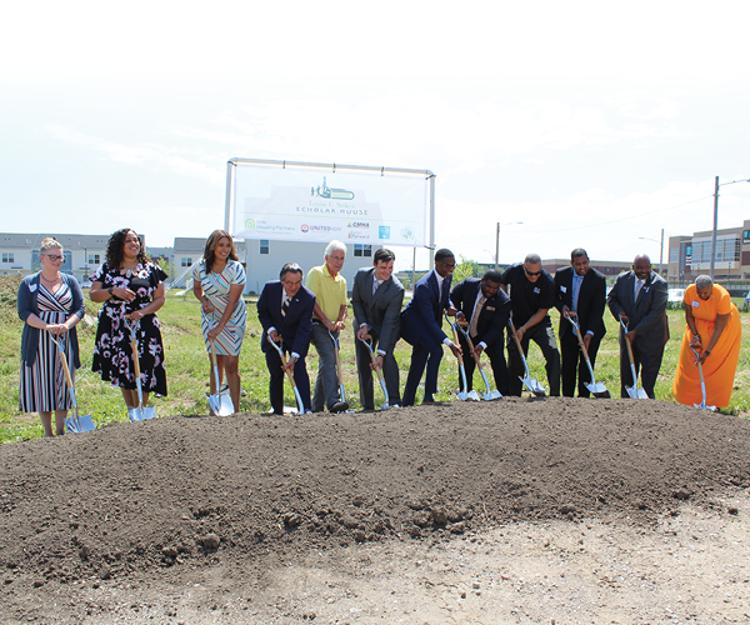 The Cleveland Scholar House, a 40-unit service-enriched apartment complex for single college-student parents and their minor children, is one step closer to completion following its groundbreaking ceremony on Wednesday, June 15.

The complex, to be located across Community College Ave. from Cuyahoga Community College's (Tri-C®) Metropolitan Campus, will bear the honorary name of Louise C. Stokes, the mother of former Cleveland Mayor Carl Stokes and Ohio Congressman Louis Stokes.

Tri-C is a core partner in the project, which is being managed by CHN Housing Partners with United Way of Greater Cleveland coordinating wraparound services. Other project partners include the Cleveland Metropolitan Housing Authority, Cleveland State University and Step Forward. 

The apartment complex will serve students at Tri-C Metro Campus and Cleveland State, both of which are within walking distance.

"It is incredibly gratifying to see this project come to life," said Tri-C Metro Campus President Denise McCory. "It is very fitting that it will bear the name of Louise Stokes, the mother who worked so hard to raise two African-American leaders who played significant roles in the advancement of Cleveland and the nation. The parents who will reside at the Cleveland Scholar House will have the opportunity to create meaningful futures for themselves and their children."

The project is being funded through the Low-Income Housing Tax Credit from the Ohio Housing Finance Agency. The tax credit is expected to generate more than $9 million — about 75% of the building's $12 million development cost.

Click here to read more about the Cleveland Scholar House.
June 16, 2022
Erik Cassano, 216-987-3577 or erik.cassano@tri-c.edu