Tri-C's Alicia Booker Garners 'Cleveland Women of Distinction' Honors
Cleveland Magazine recognizes VP's leadership among female executives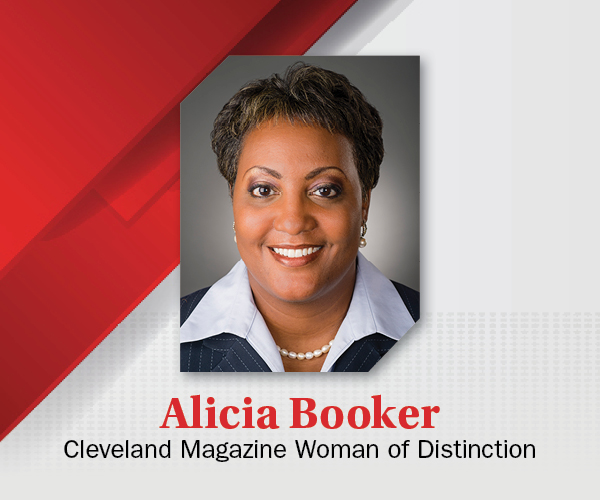 Alicia Booker, vice president of the Cuyahoga Community College (Tri-C®) Manufacturing Center of Excellence, has earned a place as one of Cleveland Magazine's nine Women of Distinction for 2022.
Booker heads a team of more than 50 people tasked with the development and implementation of advanced manufacturing programs at the College, helping to attract and train new talent to fill a growing regional need for skilled manufacturing employees.
In her interview with Cleveland Magazine, Booker shares her story of graduating college during a recession before finding a job with a workforce agency and becoming its CEO years later.
"I don't know how you could do this work and not feel for the people you work for, and that's kind of what I've carried with me throughout my career," Booker said. "When you change someone's life for the better, it will impact them and their children. We can really see change happen over time, and I think that's critically important to the work that we do, especially at a community college."
 
Click here to read the full article.
May 17, 2022
By Anthony Moujaes, 216-987-3068 or anthony.moujaes@tri-c.edu