Todd Kitchen Named Aspen Rising Presidents Fellow
Eastern Campus president one of 31 chosen for program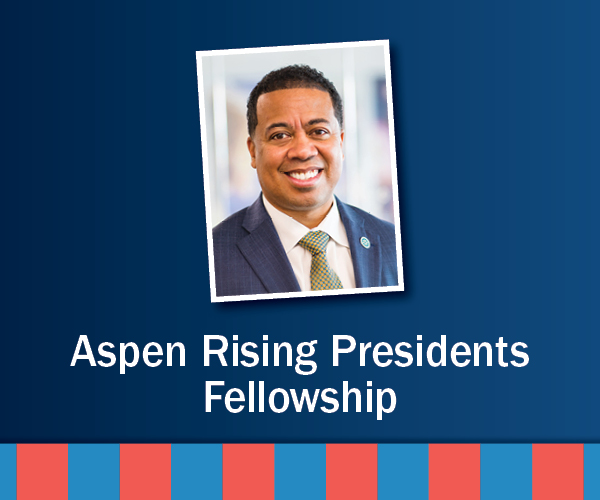 Cuyahoga Community College (Tri-C®) Eastern Campus President, Todd Kitchen, is one of 31 college leaders selected for the 2022-2023 Aspen Rising Presidents Fellowship program.
A collaboration between the Aspen Institute and the Stanford Educational Leadership Initiative, the Rising Presidents Fellowship prepares the next generation of community college presidents to transform institutions to achieve higher and more equitable levels of student success.
The Aspen Institute notes that, as sitting community college presidents retire in the coming years, there will be an opportunity to diversify college leadership nationwide. This class of Rising President Fellows — 70% women and 54% people of color — represents the next generation of college leadership.
Fellows work closely with highly accomplished community college presidents, Aspen leaders and Stanford University faculty over 10 months to learn from field-leading research, define and assess student success at their colleges, and clarify their visions for excellent and equitable outcomes for students in college and after they graduate.
Kitchen joins a network of more than 300 peers applying grounded and innovative strategies to meet student success challenges at their colleges.
"I am truly honored to be a member of the 2022-2023 Aspen Rising Presidents Fellowship program," Kitchen said. "I look forward to learning and collaborating with other forward-thinking college leaders as we work to continually improve the educational experience at our colleges and campuses."
Kitchen was named Eastern Campus president in October 2021 after 10 years as vice president of student services at Northwest Arkansas Community College. His career in higher education spans more than 20 years.
August 22, 2022
By Erik Cassano, 216-987-3577 erik.cassano@tri-c.edu