Tri-C IT Executive: Use AI as a Tool for Good
Standish Stewart writes why tech leaders should embrace generative AI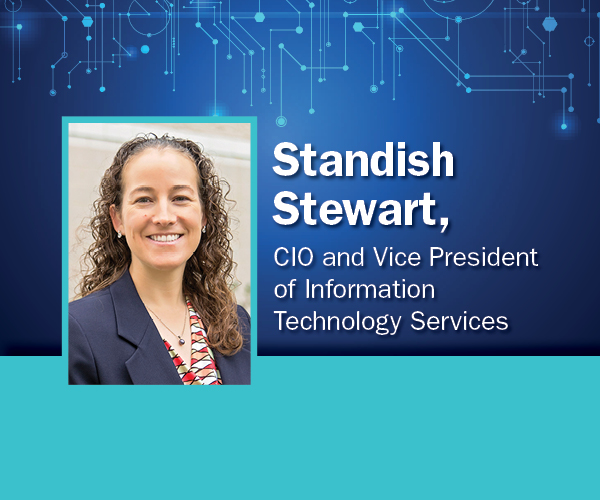 Generative AI (Artificial Intelligence) is here to stay, according to the chief information officer at Cuyahoga Community College (Tri-C®) — and she wants tech leaders to get their arms around it now.
"We can't let this fear stop us from exploring, embracing, learning and directing this transformative technology," Standish Stewart said in a column for CXOTech Magazine.
Stewart, Tri-C's vice president for information technology, went on to say the generative AI genie is already out of the bottle. Now technology leaders must find ways to use it for good.
Generative AI tools like ChatGPT, Dall-E 2, Gen-2, Bing Chat and Bard have risen sharply in popularity. Stewart encourages IT executives to play an active role in the evolution of AI by exploring the tools and incorporating them into their daily work.
"We are at the beginning of a major technological shift," she said. "And it's up to us to help ensure positive outcomes."
Read the entire column on cxotechmagazine.com.
May 17, 2023
MEDIA CONTACT: Anthony Moujaes, 216-987-3068 or anthony.moujaes@tri-c.edu