Limon Dance Company Celebrates 75th Anniversary With Cleveland Performance
Tickets on sale for April 22 performance at Playhouse Square's Mimi Ohio Theatre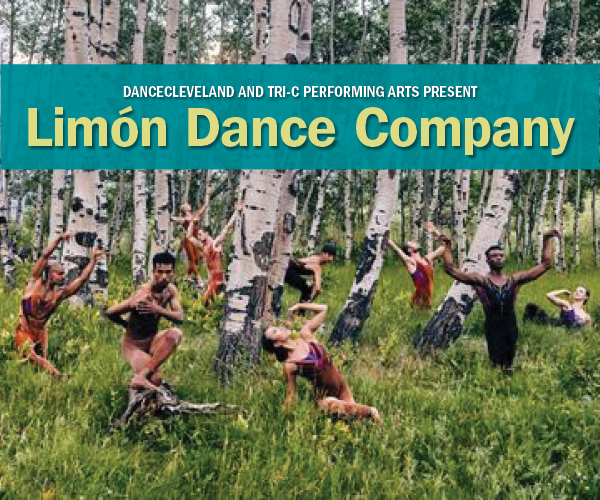 Limón Dance Company will return to Cleveland on April 22 for a mixed repertoire performance, blending the classic with the new. The performance is co-presented by DANCECleveland and Cuyahoga Community College (Tri-C®).
The company will take the stage at 7:30 p.m. on Saturday, April 22, in the Mimi Ohio Theatre at Playhouse Square.
The Limón Dance Company has been a leader in American modern dance since its founding in 1946 by Mexico-born José Limón and modern dance pioneer Doris Humphrey.
The performance celebrates the company's 75th anniversary with works that reflect on its history and look forward to its future. The program will feature Yaron Kohlberg, renowned international pianist and president of Piano Cleveland. Kohlberg will perform Beethoven's Piano Sonata No. 21 in C Major to accompany the Limón dancers. In addition, the evening will include Only One Will Rise, a new work exploring the resilience of the human spirit by Burkina Faso-born choreographer Olivier Tarpaga. Also on the program are Chaconne, a work Limón choreographed and performed himself, and Doris Humphrey's iconic Air for the G String.
Tickets range from $25 to $70 and can be purchased at dancecleveland.org or by calling 216-241-6000. Groups of 10 or more can call 216-991-9000 for discounted tickets. The event also includes moderated pre- and post-show talks with the performers and artistic team. The pre-show chat begins at 6:45 p.m. in the Mimi Ohio Theatre. In addition, Artistic Director Dante Puleio will offer a free dance master class for intermediate and advanced dancers ages 14 and up on Saturday, April 22, at 10 a.m. at Cleveland State University. Find more information and register at dancecleveland.org.
DANCECleveland has brought modern and contemporary dance to Northeast Ohio for more than six decades, between its annual series featuring international professional dance companies and educational and community programs.
Tri-C's 2022-2023 Performing Arts season features productions showcasing classical piano, jazz and dance, bringing world-class artistic experiences to the Greater Cleveland community.
This performance is supported in part by grants from the Kulas Foundation and the National Endowment for the Arts.
Visit tri-c.edu/performingarts for more information on the 2022-2023 season. Learn more about DANCECleveland at dancecleveland.org. For additional information on Limón Dance Company, visit limon.nyc
April 03, 2023
MEDIA CONTACT: Anthony Moujaes, 216-987-3068 or anthony.moujaes@tri-c.edu