Tri-C Announces 2022 Alumni Award Recipients
Erin Huber, Olena Firman, Agustin Torres honored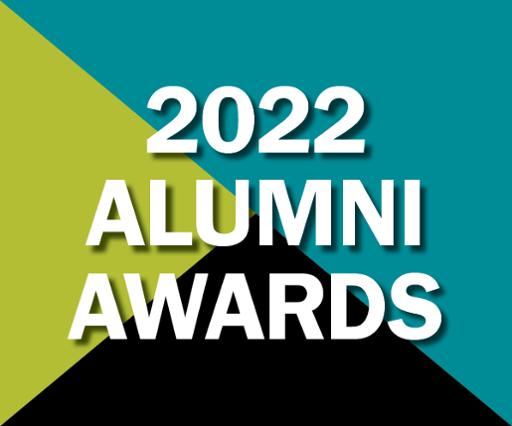 Cuyahoga Community College (Tri-C®) has presented Alumni Awards to Erin Huber, Olena Firman and Agustin Torres for their achievements and contributions to the College and community since attending Tri-C.
The awards were announced Tuesday during a virtual Advisory Committee and Community Champions event. Tri-C Alumni Awards recognize alumni for their professional accomplishments and service to Northeast Ohio and the College. Honorees were selected from community nominations.
Huber received the Distinguished Alumni Award, designated for those who attended more than a decade ago. Firman and Torres received the Rising Star Alumni Award, which recognizes those who attended Tri-C more recently.
"We are pleased to recognize the recipients of our 5th annual Alumni Awards," said Megan O'Bryan, the College's vice president of resource development. "Every day Tri-C alumni make a difference in our community. We are proud of their accomplishments and grateful that they are sharing their talents and with our community for the next generation of graduates."
Erin Huber graduated from Tri-C in 2007. An expert in rural water, sanitation and hygiene, the social entrepreneur, author and documentarian is also the executive director and founder of Drink Local. Drink Tap. Inc. Huber has been an advocate and civic leader for underserved communities throughout the world for nearly 25 years.
Olena Firman is a 2017 Tri-C graduate. Born in Ukraine, she learned to cook and bake at an early age and thought of her family kitchen as her restaurant. Firman opened La Crepe Bakery & Café in Berea in 2017, where she serves Ukrainian, French and European-style crepes and other pastries with an American touch. A second location opened in Strongsville in 2021.
Agustin Torres graduated from Tri-C as a Mandel Scholar in 2018. He currently serves as director of client relations for Sus Abogados Latinos, a Spanish-speaking law firm in Painesville. Torres, who immigrated to the United States from Mexico, developed his leadership skills at Tri-C and went on to Case Western Reserve University, where he graduated in 2020.
June 21, 2022
By Anthony Moujaes, 216-987-3068 or anthony.moujaes@tri-c.edu