Tri-C Receives National Honor for Commitment to First-generation Students
College one of 22 selected by Center for First-generation Student Success to join First Scholars initiative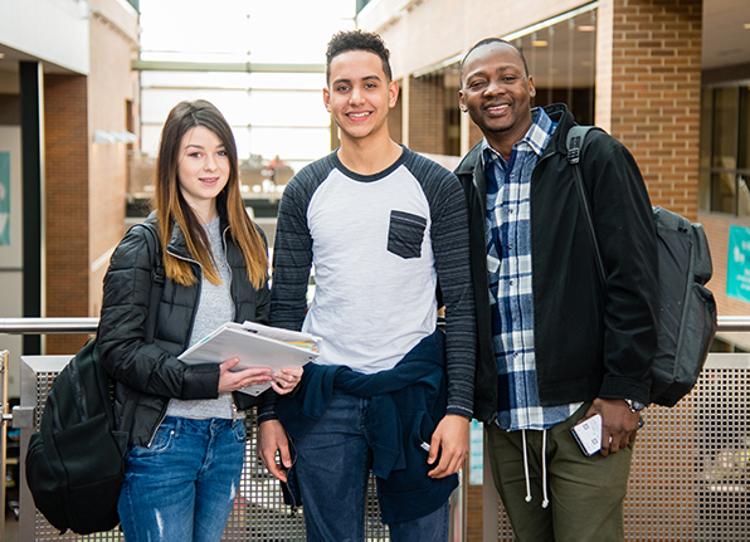 The Center for First-generation Student Success recognized the commitment of Cuyahoga Community College (Tri-C®) to first-generation students by selecting the College for the First Scholars Network of Institutions.
The First Scholars Network is a four-phase approach that helps higher education institutions share resources and knowledge for first-generation student success. Tri-C will join the third phase, First Scholars, giving faculty and staff the opportunity to engage with peer institutions.
The Center is an initiative of the National Association of Student Personnel Administrators (NASPA).
"We are extremely honored to be selected as a First Scholars institution by the Center," said Angela Johnson, vice president of enrollment management. "We are excited to join our colleagues across the country to bring best practices to Tri-C to better serve our first-gen students."
Tri-C was one of just 22 institutions across the nation selected for the third phase of the Network. The Center recently announced a commitment to serving over 700 institutions through the Network in the next five years.
"After seeing such exciting Network progress and leadership, the Center is pleased to welcome Tri-C as a new First Scholars institution," said Sarah E. Whitley, vice president at the Center. "Through every step, it was evident that Tri-C is not only invested in serving first-generation students but is prepared to make a long-term commitment to radically change the way first-generation students are served and to employ strategies for sustainability and scale that result in intentional impact."
Selected institutions will send representatives to the First Scholars Leadership Academy in late March.
After meeting milestones in the First Scholars phase, institutions are eligible to earn the Champion Campus designation.
Tri-C previously received recognition from the Center as a First-gen Forward institution. Nearly half (48%) of the students enrolled at the College are the first in their families to pursue a degree.
"First Scholars provides a unique balance of bringing first-generation student initiative scaling into focus while drilling down into how Tri-C recalibrates institutional systems to elevate potential and advance outcomes for first-generation students," said Kevin Kruger, president and CEO of NASPA. "I look forward to seeing their success as they drive national change and advance success outcomes for first-generation students."
Visit tri-c.edu/FirstGen to learn more about first-generation student support efforts at Tri-C.
March 27, 2023
MEDIA CONTACT: Anthony Moujaes, 216-987-3068 or anthony.moujaes@tri-c.edu