Tri-C VP Serves on Board for Dolly Parton's Imagination Library of Ohio
Claire Rosacco appointed by Gov. DeWine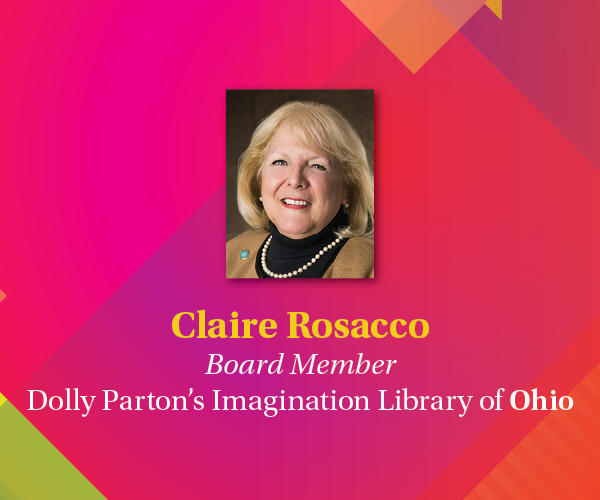 Earlier this year, Ohio Gov. Mike DeWine appointed Claire Rosacco, Tri-C's vice president of Government Relations and Community Outreach, to the board of directors for Dolly Parton's Imagination Library of Ohio.
 
The Ohio library is part of the international Imagination Library program sponsored by the Dollywood Foundation. Founded by musician and entertainer Dolly Parton in 1995, the program mails free books to children from birth through age 5, regardless of their family's income.
 
The Ohio library recently celebrated two milestones: More than 50% of eligible children are now enrolled in the program, and the library has distributed more than 10 million books since its 2019 launch.
 
The program has grown with support from local and state officials, including Gov. DeWine and Ohio First Lady Fran DeWine. But Rosacco sees an opportunity for even more growth, particularly in the Cleveland area.
 
"Though there are now more than 50% of children from birth to age 5 enrolled statewide, Cuyahoga County is lagging behind at 47%," she said. "We want to see those numbers go up, because this program presents an opportunity to introduce children to a lifelong love of reading and learning.
 
"With the holidays coming up, we'd love to see parents enroll their children as a holiday gift — one that will benefit them for years to come."
 
For more information on Dolly Parton's Imagination Library, including information on how to donate funds or register a child, visit the program's website.
December 06, 2022
By Erik Cassano, 219-987-3577 or erik.cassano@tri-c.edu