Tri-C Places Second in Nation at NCLC
Assistant Professor Jim Funai named 2022 Educator of the Year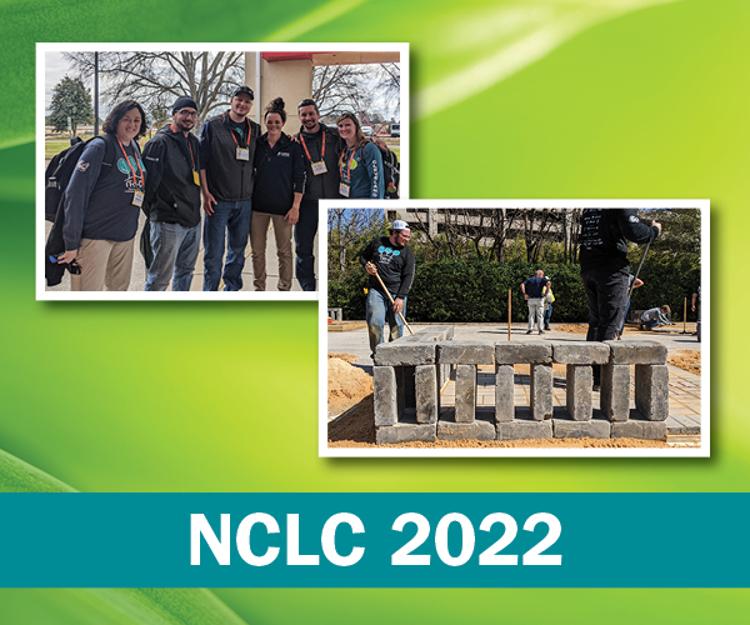 Always a powerful presence at the National Collegiate Landscape Competition (NCLC), Cuyahoga Community College (Tri-C®) had its best showing ever in 2022.

Tri-C's Plant Science and Landscape Technology program brought home second place in the team competition — its highest finish ever — and Peyton Musgrave earned top individual honors among the competition's 510 students. She is the third Tri-C student to take top honors since 2014.

Musgrave, a sophomore from Lakewood, was awarded a $1,000 scholarship earlier this month from the Ohio Chapter of the International Society of Arboriculture. After graduating from Tri-C in May, she plans to pursue a bachelor's degree in environmental conservation at Kent State University.

Tri-C won three event championships during the competition, held March 16-19 at North Carolina State University in Raleigh: irrigation assembly, irrigation troubleshooting, and turf and weed identification. The College placed in the Top 5 in 12 others.

Keith Rush, a sophomore from University Heights, was another outstanding individual performer for Tri-C, placing in the Top 3 in four events.

In addition to a great showing in the competition events, Jim Funai, assistant professor in Tri-C's program since 2009, was named the National Association of Landscape Professionals Foundation Outstanding Educator of the Year.

Under Funai's guidance, the College's Plant Science and Landscape Technology program has become the best two-year program in the nation, routinely placing alongside or above programs from large four-year universities in national competitions such as the NCLC.

"The Educator of the Year award is quite the honor, as it is voted on by the top professors across the country," Funai said after the competition. "There are professors whose textbooks I learned from now recognizing me as excelling in that very career path. It is pretty humbling.

"As for our students, this year we had all NCLC first-timers in the competition. They far exceeded our goals and ended up as the highest scoring team we ever had. Our goal is to build professionals ready to launch into successful careers, and we just had another very successful year of doing so."

 Learn more about NCLC and review final results at landscapeprofessionals.org.
March 22, 2022
Erik Cassano, 216-987-3577 or erik.cassano@tri-c.edu