Tri-C leader discusses future of higher education in Northeast Ohio
Angela Johnson shares thoughts and lessons for colleges during Crain's Cleveland roundtable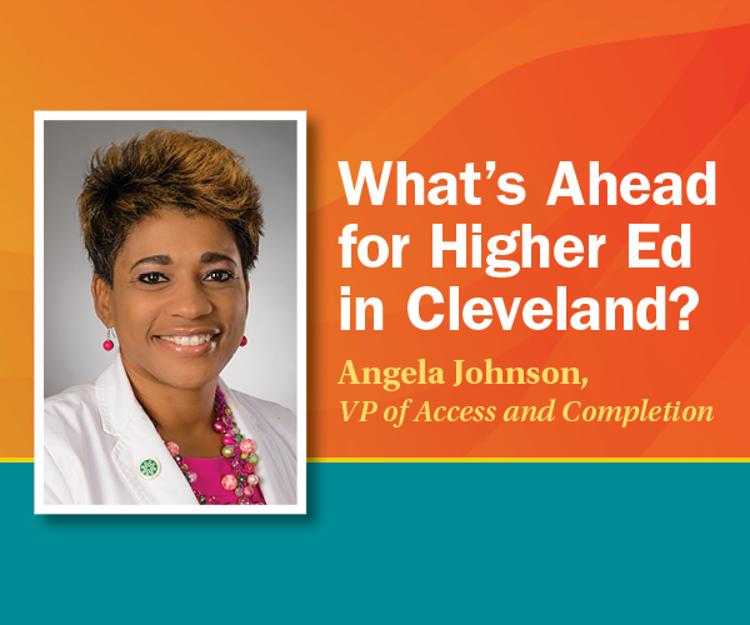 Angela Johnson, vice president of Access and Completion at Cuyahoga Community College (Tri-C®), is among Northeast Ohio's college leaders who are optimistic — albeit still cautious — about the future of higher education.
Johnson was one of three panelists in a virtual roundtable on the most important challenges facing Northeast Ohio colleges, students and families two years after the COVID-19 pandemic began.
The one-hour conversation, What's Ahead for Higher Ed in Cleveland?, was hosted by Crain's Cleveland.
"We've had an opportunity to listen more to students during the pandemic," Johnson said. "We thought we had a good pulse on student engagement, but we started asking a lot more questions — why they came, why they didn't come — and the opportunities or lost opportunities of college, particularly with adult students who have a family to think about."
The dialogue touched on how college leaders feel about the future of higher education, lessons learned during the pandemic, issues of access and affordability, and how to get students who postponed their education back into the classroom.
"Issues like mental health have been more normalized for students during the pandemic, making it easier for them to come forward," Johnson said. "We want to make students feel more comfortable coming forward with their needs and challenges."
Watch the discussion on the Crain's Cleveland website. (Subscription required.)
March 29, 2022
By Anthony Moujaes, 216-987-3068 or anthony.moujaes@tri-c.edu