Standish Stewart Named Top 10 Education CIO for 2023
Education Technology Insights Magazine recognizes Tri-C VP for excellence, leadership in tech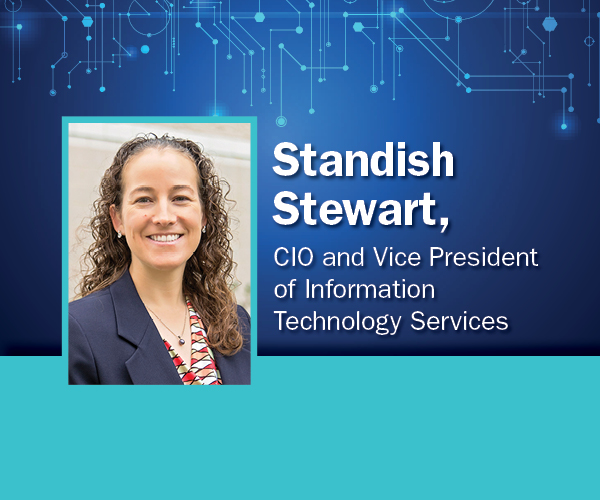 Standish Stewart, vice president and chief information officer at Cuyahoga Community College (Tri-C®), was named a Top 10 Education CIO for 2023 by Education Technology Insights. The award recognizes education leaders who have advanced their organization's tech strategies.
"It's a great honor to be recognized for the continuous work to support student, faculty and staff experiences throughout Tri-C," Stewart said. "I'm proud of our efforts to embrace digital transformation to support the College."
Stewart has served as Tri-C's CIO since 2018, overseeing project management, network services, enterprise resource planning, enterprise application services, software development, information security and end-user support. She holds a bachelor's degree in biomedical engineering from Case Western Reserve University, a master's in computer science from the University of Michigan and an MBA with a concentration in health care management from Cleveland State University.
Education Technology Insights is a publication that presents senior technology leaders' outlooks on current industry issues and trends.
Stewart was previously named the 2022 CIO of the Year by the Greater Cleveland Partnership. She has written thought leadership articles for several IT publications. Her latest column for CXOTech Magazine explains why tech leaders should embrace generative AI and use it for good.
August 29, 2023
MEDIA CONTACT: Anthony Moujaes, 216-987-3068 or anthony.moujaes@tri-c.edu