Tri-C Famous: Teresa Taggart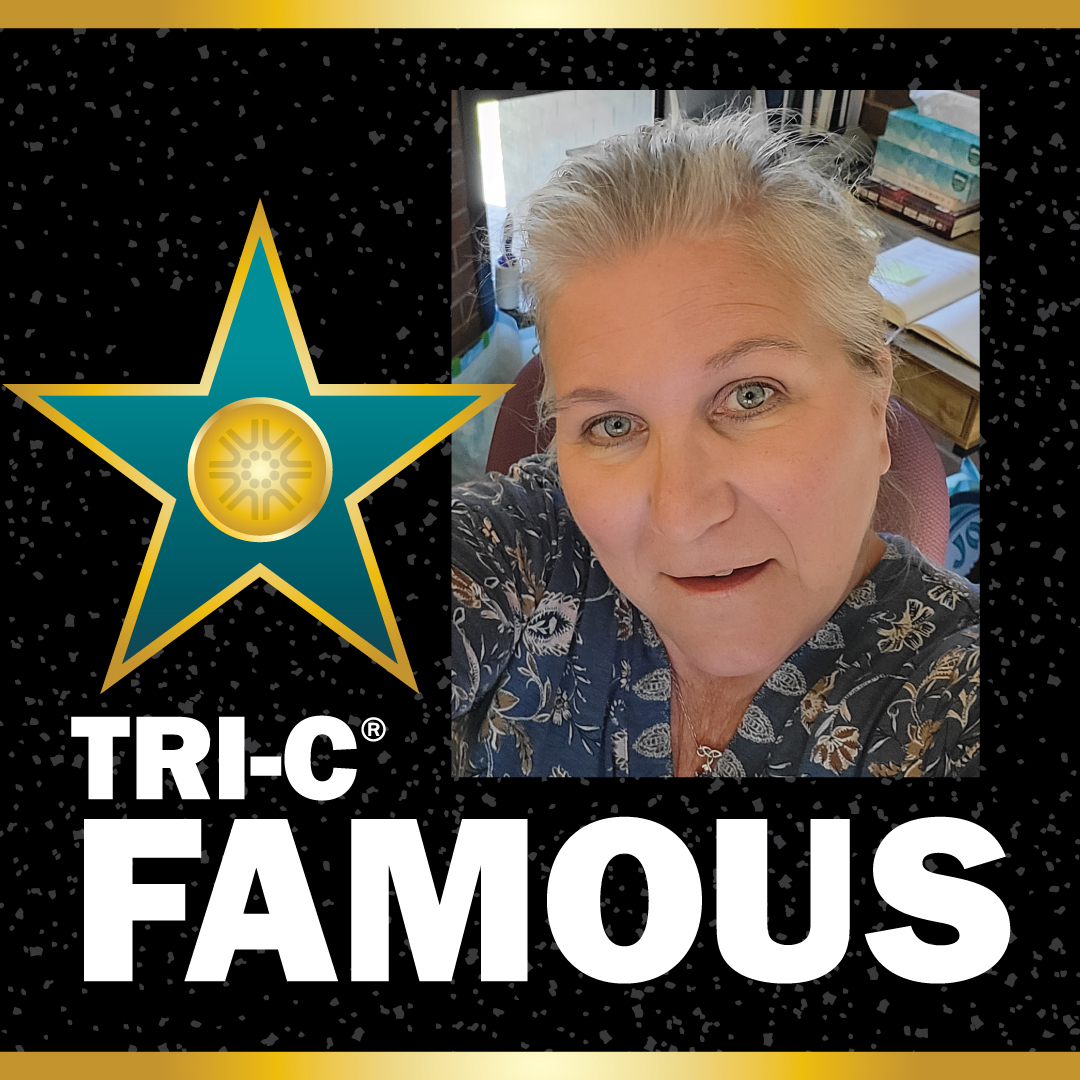 #TriCFamous is a bimonthly feature that introduces readers to the people who make the College work while providing a sneak peek into their lives off campus.
Teresa Taggart has served as director of Tri-C's nationally accredited Nuclear Medicine program since 2017. Based at the Western Campus, she and her team prepare students to provide diagnostic patient care as registered and certified nuclear medicine technologists. Her decades-long career includes 12 years as a program director and 27 years as an imager. Learn more about Teresa in this week's Tri-C Famous!
1. If you were making a "bucket list," what would be the first thing on it?
A complete tour of World War II battle sites. My grandfather fought in the Battle of the Bulge, and I had some distant relatives in the Auschwitz Jewish encampment. It would be a personal journey into my ancestry.
2. What's your go-to karaoke song?
"Piano Man" by Billy Joel. It's got a sassy, carnival-atmospheric rhythm that just puts me in a great mood.
3. If you could hang out with any historical figure, who would it be and why?
American Red Cross founder, Civil War-era nurse and educator Clara Barton. Reading her biography in second grade and recognizing the adversity she faced during her lifetime piqued my interest in health care and inspired me to pursue my dream of helping those in distress. Having moved out of the hospital setting and into the classroom, I now help others pursue their desire to create a better life for their patients through nuclear medicine.
Want to be Tri-C Famous? Email jarrod.zickefoose@tri-c.edu for a chance to be featured (or to nominate someone else!)
April 11, 2023
By Beth Cieslik, 216-987-4538 or beth.cieslik@tri-c.edu