Mandel Scholars Academy Highlighted in 'Chronicle of Higher Education'
Community colleges steadily seeing more interest in liberal arts education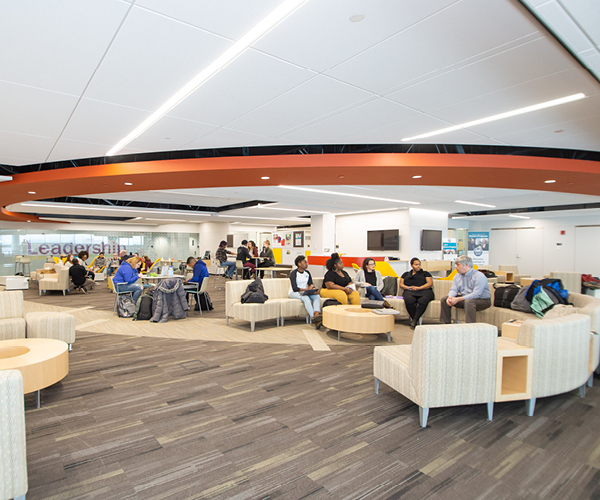 The perception that community colleges are primarily geared toward workforce training rather than liberal arts is a common — but outdated — belief, according to a column in the Chronicle of Higher Education.
The article highlights several examples of community college programs helping shape the future of liberal education, including the Jack, Joseph and Morton Mandel Humanities Center at Cuyahoga Community College (Tri-C®).
Matthew Jordan, dean of the Mandel Humanities Center, explained the center's role at Tri-C and why it and similar academies at other community colleges are integral to this future.
The heart of the center is the Mandel Scholars Academy, whose purpose is to "cultivate leaders for Northeast Ohio who have thought broadly and deeply about the human experience," Jordan said.
The academy welcomes more than 100 scholars each year, offering scholarships, leadership development programs and opportunities for international study and travel. Students commit to completing a two-year degree and transferring to a four-year institution.
Read the full column on the Chronicle of Higher Education website (registration required).
October 16, 2023
MEDIA CONTACT: Anthony Moujaes, 216-987-3068 or anthony.moujaes@tri-c.edu