Tri-C Famous: Carrie Harviel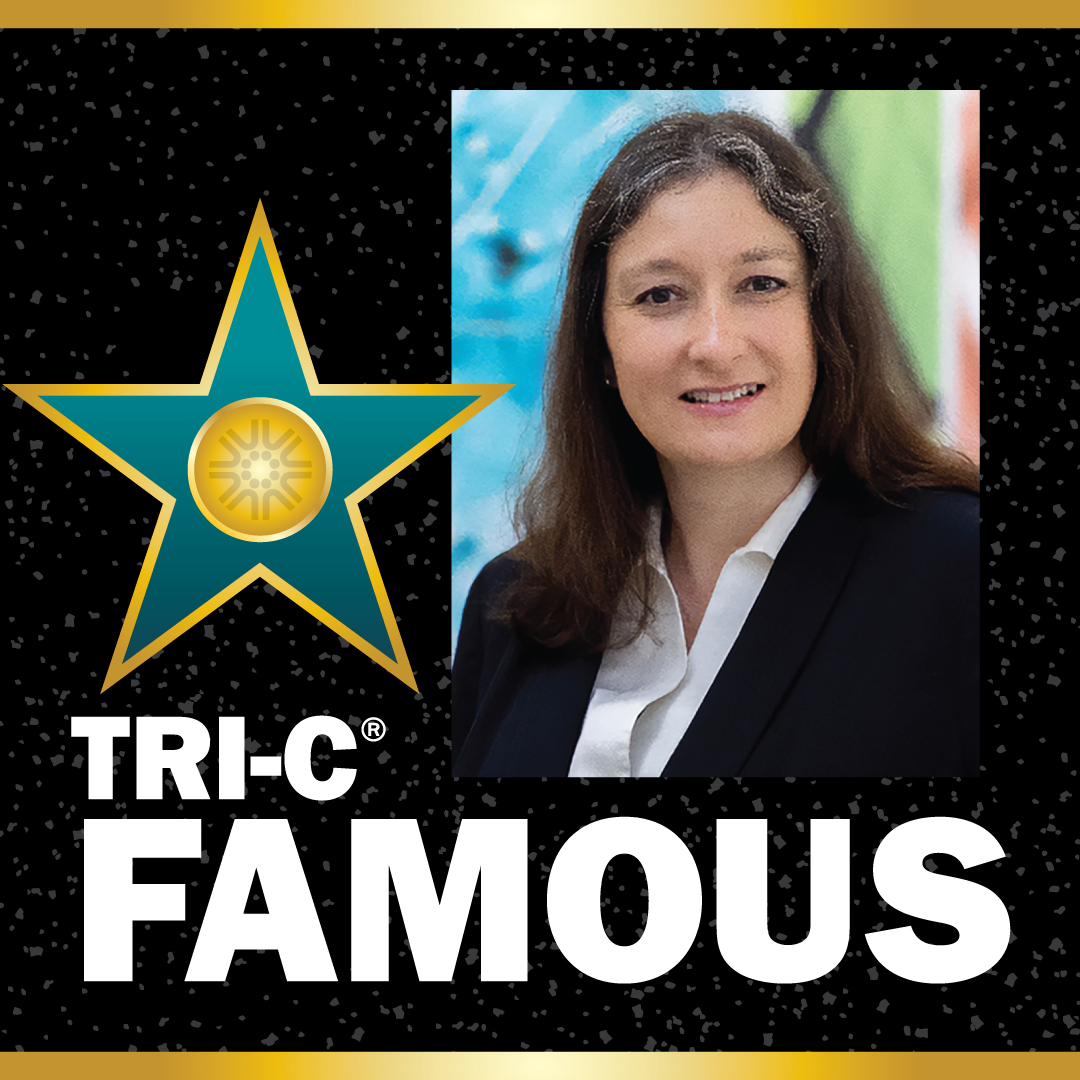 #TriCFamous is a bimonthly feature that introduces readers to the people who make the College work while providing a sneak peek into their lives off campus.
Carrie Harviel is the director of Tri-C's Veterinary Technology program, based at the Western Campus. She joined the program as an adjunct in 2019 and took over as director in 2020. As a registered veterinary technologist with a bachelor's degree from North Dakota State University, she brings real-world experience to the classroom and the College. Learn more about Carrie and her "fuzzy family" in this week's Tri-C Famous!
1. Tell us about one of your hobbies.
I've been knitting for about 16 years now. It's therapeutic, and it helps with spatial recognition and math skills. Most of what I knit is gifted to others. I enjoy making wearable warmth for those I love. 
2. What's something most people don't know about you?
I used to be involved in an immersive history group, the Society for Creative Anachronism (SCA). I dressed in medieval clothes, learned medieval cooking, made glass beads, created jewelry, knitted, weaved, spun wool and much more. I started while living in Fargo, North Dakota, and ended here in Northeast Ohio just a few years ago.
3. Tell us about your pets.
I have a small, white mixed-breed dog named Grommet; cats named Lupus, Pegasus and Moose; and a new kitten, Marshmallow. Being in veterinary medicine, you tend to have at least a few fuzzy family members. I cannot picture myself without the love and attention they bring me each and every day!
Want to be Tri-C Famous? Email jarrod.zickefoose@tri-c.edu for a chance to be featured (or to nominate someone else!)
 
November 21, 2022
By Beth Cieslik, 216-987-4538 or beth.cieslik@tri-c.edu