New Directors Announced for Tri-C Police and Fire Academies
Tri-C grads Steve Hammett and Patrick Finneran to lead public safety programs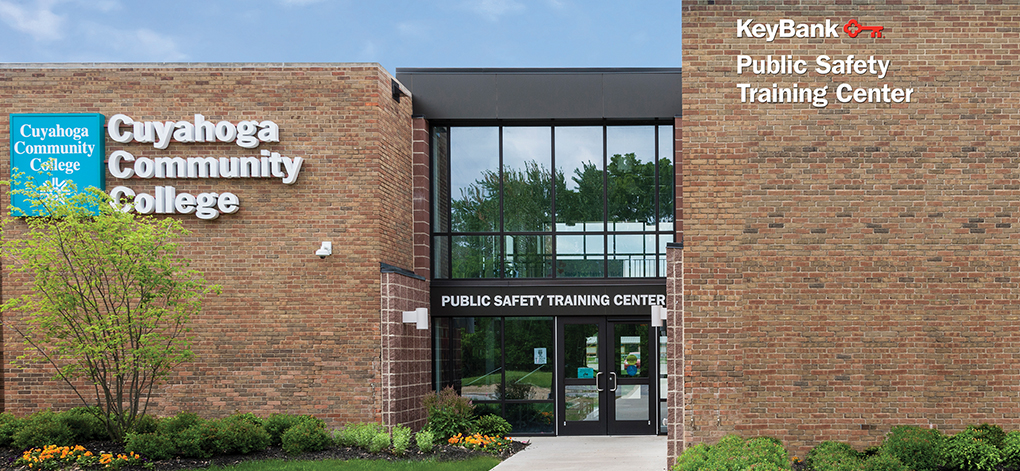 Cuyahoga Community College (Tri-C®) announced the hiring of two directors with a combined seven decades of experience to lead its public safety programs and train the next generation of first responders.
Steve Hammett will become director of the Police Academy on Monday, Feb. 20. Tri-C also welcomed Patrick Finneran as director of the Fire Training Academy on Monday, Feb. 6. Each brings more than 35 years of experience in their respective fields and has a connection to Tri-C.
"Steve and Patrick are both exceptional individuals and leaders dedicated to public service," said Chief Clayton Harris, dean of Tri-C's Public Safety Center of Excellence. "They bring a wealth of experience that will benefit Tri-C police and fire cadets well as they train to serve our communities."
Hammett will oversee the College's law enforcement academy programs, including police, security, corrections, bailiff and private security. He joined the Cuyahoga County Sheriff's office in September 2021 and was named interim sheriff in May 2022.
His law enforcement career began in 1987 with the Cleveland Heights Police Department. In 1990, he joined the Shaker Heights Police Department as a patrolman, eventually becoming deputy chief. Hammett then served as the chief of police for University Heights and director of safety for the Cleveland Institute of Art.
His education includes the Southern Police Institute at the University of Louisville and the FBI National Academy. He also holds an Associate of Arts and an Associate of Applied Science in criminal justice from Tri-C.
Finneran, who previously served as chief for the Parma Heights Fire Department, will manage the Tri-C Fire Training Academy's curriculum, supervising and mentoring instructors and staff and supporting cadets in the program.
Finneran joined the department in 1987 as a firefighter/paramedic before he was promoted to lieutenant in 1992 and assistant fire chief in 1997.
He is a 1987 graduate of the Tri-C Fire Training Academy, where he has served as an instructor since 1993, teaching basic and advanced fire training courses.
"I love teaching, and this is a way to give back to the profession that gave so much to me," Finneran said. "It's an honor and privilege to be part of the Public Safety Center of Excellence and continue the traditions since the academy opened."
Tri-C's Peace Officer Basic Training and Fire Training Academy is located at the Key Bank Public Safety Center at Western Campus in Parma. The facility was dedicated in June 2016 and features specialized simulation areas for realistic, hands-on training. 
February 14, 2023
MEDIA CONTACT: Anthony Moujaes, 216-987-3068 or anthony.moujaes@tri-c.edu