Tri-C's Robert Johnson Presents Award at High School Standouts Ceremony
Student Ava Preston receives 'Top Stage Performance' award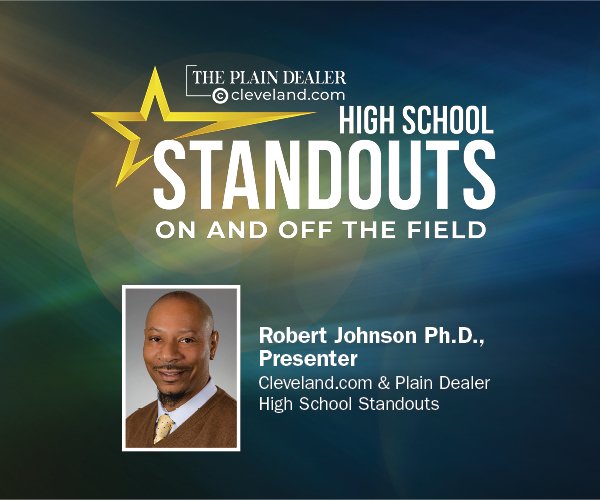 Robert Johnson, Ph.D., a counselor and professor at Cuyahoga Community College (Tri-C®), was among the presenters last week at the cleveland.com and Plain Dealer High School Standouts awards ceremony at the Agora.
Johnson, who served as the chair of the College's Joint Faculty Senate Council until the end of this academic year, presented the "Against All Odds" award to Michael "Omar" Campbell, a senior at Bay High School. Following the death of his mother, Campbell grew up in extreme poverty in Jamaica before a Northeast Ohio family adopted him at the age of 13.
Also honored was Ava Preston, who won the "Top Stage Performance" award. The Solon High School senior is a College Credit Plus student at Tri-C and a vocalist at the Tri-C JazzFest Academy.
Last year, Preston created a music video for her song "Ashes" in response to the war in Ukraine. The entire Tri-C JazzFest Academy faculty accompanied her performance.
"It was truly an incredible honor to present an award at the High School Standouts event," Johnson said after the ceremony. "It's inspiring to be in the company of such talented and motivated young people. It gives me great hope for the future of our community."
Read the story at cleveland.com.
June 14, 2023
By Erik Cassano, 216-987-3577 or erik.cassano@tri-c.edu