Combating the Skepticism of Higher Education's Value
Tri-C VP Jenny Febbo shares three ideas for community colleges to address doubts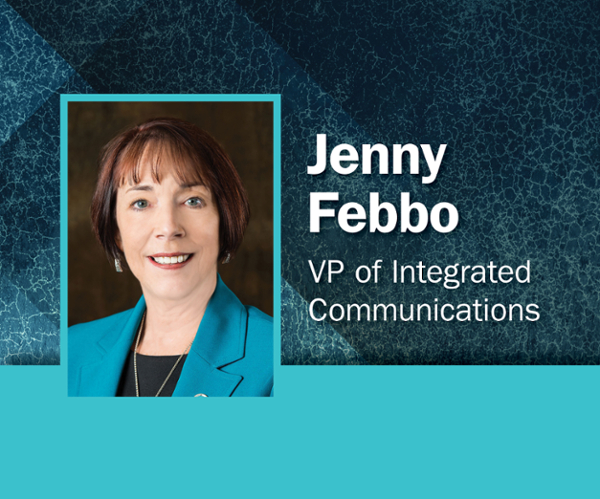 In an era of robust job markets, rising higher education costs and increasing online certificate options, skepticism over the value of a college degree has intensified. A recent Gallup poll, released in early July, reveals that Americans' confidence in higher education has reached a new low, plummeting to 36% in 2023 — compared to 48% in 2018 and 57% in 2015.
Among the underlying causes for that decline are cost and the perceived lack of real-world skills needed for success.
Community colleges are not immune to this skepticism despite being more affordable than four-year institutions. According to the National Student Clearinghouse Research Center, community colleges have witnessed a 37% decline in student enrollment, equivalent to 2.6 million students since 2010.
Jenny Febbo, vice president of Integrated Communications at Cuyahoga Community College (Tri-C®), shared three key strategies to combat these concerns and overcome doubts about the value of higher education in the Community College Daily:
Data and Statistics: Community colleges should provide clear and transparent information about the return on investment for students. This includes sharing workforce data, employment rates, average salaries and statistics on student outcomes. Tri-C will add widgets to its website that provide information on careers students can pursue after completing a degree or credential, median salaries, job openings, required skills and job outlooks.
Success Stories: Tri-C showcases alumni success stories in Tri-C Times, a magazine published three times each year, on social media and on its website. These real-life examples serve as tangible proof of the value of a degree or credential.
Promoting Flexibility: Not all students can commit to traditional two-year degree programs, so institutions can consider promoting flexible options such as online courses, compressed schedules and fast-track certificates. For instance, Tri-C launched a campaign called FlexEd — Learning That Fits Your Life, which promotes a variety of flexible learning options, including Credit for Prior Learning, hybrid classes, fully online courses, real-time classes and varying term lengths. The campaign drove more than 6,000 people to the webpage in the last year, and enrollment in eight-week courses and noncredit certificates increased.
As institutions continue to adapt and innovate, they hope to address skepticism and emphasize the value of higher education in today's rapidly changing job market.
Read the full article on the Community College Daily website.
September 07, 2023
MEDIA CONTACT: Anthony Moujaes, 216-987-3068 or anthony.moujaes@tri-c.edu