Film Crew Intensive Program Begins Jan. 17 Under Direction of Rick Page
Registration opens for Film Academy's six-week course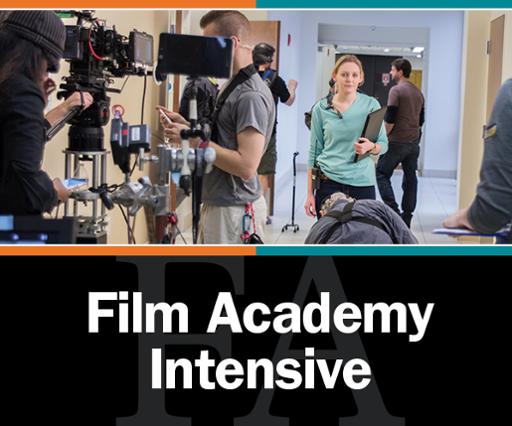 Los Angeles-based director of photography Rick Page returns to lead the Film Academy's six-week Film Crew Intensive Training, launching Jan. 17, 2023, at Cuyahoga Community College's (Tri-C®) Metropolitan Campus.
The Film Crew Intensive course prepares future film and media technicians and crew members for entry-level positions with this unique opportunity to learn directly from professionals working on Cleveland-area feature films and commercial sets. No prior experience is required.
Page's credits include Brooklyn 99, The Sex Lives of College Girls and Netflix's Blockbuster. His previous directorial efforts for the Film Academy, Sangin and Snow Globe & The Cat, were created through the 2018 and 2020 editions of the Film Crew Training, respectively. Both films went on to successful runs in the film festival circuit, garnering multiple awards. He is a member of the Director's Guild of America.
"Our trainees, many of whom have no previous experience or training, go straight to work after completing the six-week Film Crew Intensive Training," said Olivia Villasenor, project manager for TV and Video services at Tri-C. "Eleven of the 12 trainees from our 2022cohort did just that. Two of those trainees have already earned membership in the union (IATSE Local 209.) I can't think of a better opportunity if you are serious about working in the industry. There's really nothing quite like it."
Tri-C developed the program in coordination with the Greater Cleveland Film Commission and the International Alliance of Theatrical Stage Employees (IATSE) Local 209. Former trainees have worked on a variety of big-name film and TV productions, including Judas and the Black Messiah, Grey's Anatomy and the upcoming Netflix film, White Noise.
The training covers the essential information that a production assistant needs, such as equipment handling, makeup and costumes, set dressing, props, camera prep, and grip and electric procedures.
Trainees will be hired to work on a short film during the last week of class. Trainees must be available for the full six weeks and physically capable of lifting and moving heavy objects. All trainees hired will receive a stipend and IMDb credit.
The course begins Jan. 17, 2023, running 9 a.m. – 4 p.m. Monday through Friday. Classes will be based at Metro Campus, located at 2900 Community College Ave. in Cleveland. The cost is $2,395, with some scholarships available. Visit tri-c.edu/filmacademy for more information and to register. 
December 16, 2022
MEDIA CONTACT: Anthony Moujaes, 216-987-3068 or anthony.moujaes@tri-c.edu