Horticulture Student Aunna Torres Turns Love of Plants Into Practice
Second-year student earns Proven Winners scholarship to continue studies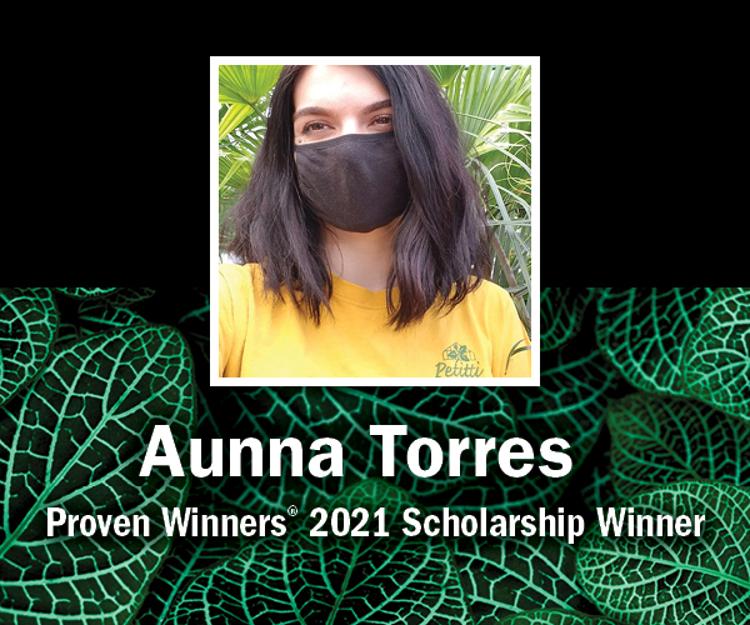 Aunna Torres can't wait to put her passion for sustainability into action — and a recent scholarship award will help her on her way.
The Solon resident is one of five community college students chosen to receive $2,000 scholarships from the Proven Winners plant company. She is on track to earn an associate degree in Plant Science and Landscape Technology from Cuyahoga Community College (Tri-C®) this spring and plans to ultimately pursue a master's degree in landscape architecture.
A recent trip to Ireland with her grandmother sparked Torres' interest in the field.
"I'd always been a lover of plants and the outdoors, so we signed up for a retreat that revolved around nature and conservation," she said. "The people we met and the things we saw really inspired me to come home and seek an education that could lead to work in the green industry."
Torres loves that horticulture has the potential to make a long-term impact on the planet.
"Plants hold immense power, and the ability to understand that power and use it to create high-quality and sustainable plant products for the future is something not to be taken lightly," she said. "The more I learn, the more I see different ways the industry can make positive strides with sustainability — and that's encouraging to me."
Torres is the fourth Tri-C student to earn a Proven Winners scholarship, following Layla Lang in 2020, Kasandra Hernandez in 2019 and Tai-Renee King in 2018.
To qualify, students at two-year postsecondary institution must be enrolled full-time, have at least one year of classes left and a minimum GPA of 3.0.
Learn more about the Proven Winners Horticultural Scholarship program.
January 26, 2022
By Anthony Moujaes, 216-987-3068 or anthony.moujaes@tri-c.edu