College Unveils Plaque Commemorating Class of 1965
Members of Tri-C's first graduating class honored at District office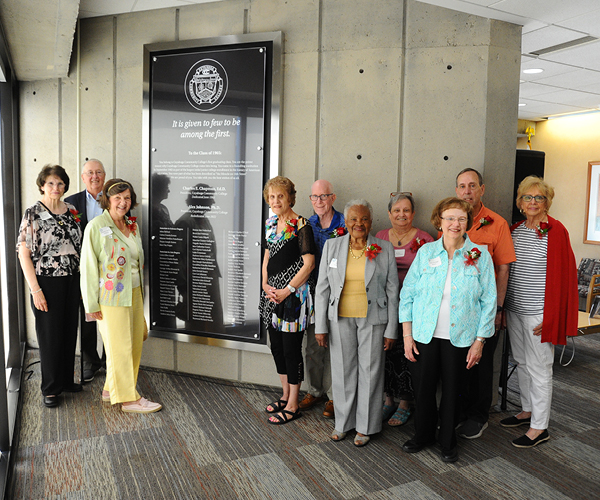 Cuyahoga Community College (Tri-C®) pulled back the banner to commemorate the College's first graduating class, unveiling a special plaque in their honor on Wednesday, June 29. Ten members of the Class of 1965 attended the reception and ceremony along with a handful of graduates from the classes of 1966 and 1967.
The names of all eighty-four 1965 graduates are engraved on the plaque, installed in the lobby of Tri-C's District Administrative Services building on Carnegie Avenue in downtown Cleveland.
The inscription reads: "You belong to Cuyahoga Community College's first graduating class. You are the prime reason why Cuyahoga Community College came into being. You came to a founding institution in September 1963 as part of the largest initial junior college enrollment in the history of American education. You were part of what has been described as 'the Miracle on 14th Street.' We are proud of you. You take with you the best wishes of us all."
July 01, 2022
By Anthony Moujaes, 216-987-3068 or anthony.moujaes@tri-c.edu