RTA U-Pass Helps Tri-C Students Get to Class
Free transportation program gives students access to Cleveland's expensive public transit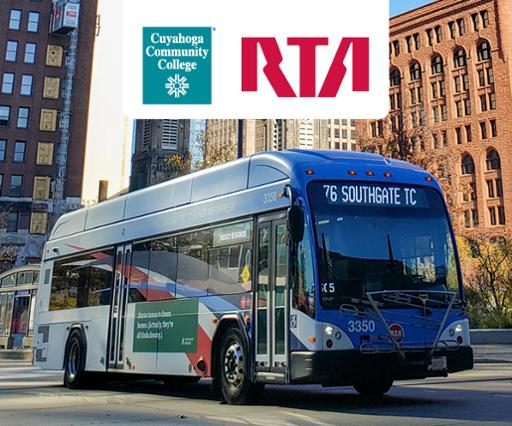 It's hard to get to class without wheels. Enter the Student U-Pass Program, which gives Cuyahoga Community College (Tri-C®) students free rides on Greater Cleveland RTA buses and rapid trains. 
 
A lack of transportation can be a barrier to education — especially in a city like Cleveland, according to a recent article in The Land. Cleveland ranked as the fourth least-affordable city for public transportation in a 2017 ValuePenguin study of 73 U.S. cities. Moreover, 2020 Census estimates indicate that approximately 23% of Cleveland households don't have access to a car.  
 
The RTA Student U-Pass Program provides discounted bus passes for students at partner colleges and universities including Tri-C, Cleveland State University and Case Western Reserve University. While most participating colleges charge students $45-$60 per semester for the pass, Tri-C covers the entire cost. Registered and paid credit students can use their U-Pass for any RTA travel — not just to and from campus. 
 
The Cuyahoga Community College Board of Trustees voted in June to continue the U-Pass program through 2024. Funded through efficiency savings, the program has helped reduce parking demands and supports the College's commitment to sustainability by reducing traffic volume and air pollution. 
 
Read the story on The Land.
December 19, 2022
By Noelle Bye, 216-987-4747 or noelle.bye@tri-c.edu