Tri-C Awarded Accreditation for IT Programs
Two-year process culminates with ACBSP recognition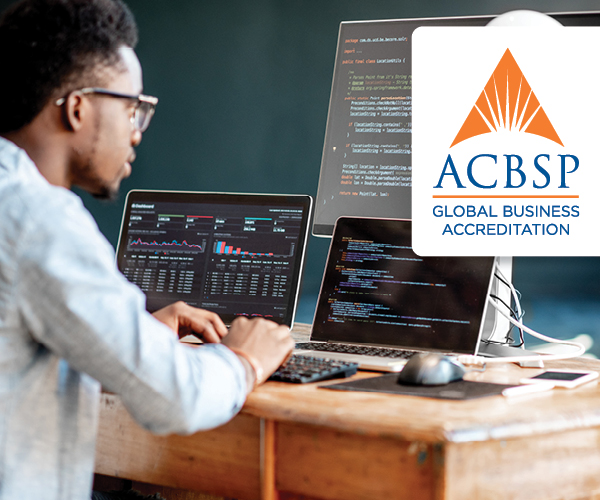 Cuyahoga Community College (Tri-C®) has earned accreditation for its information technology programs from the Accreditation Council for Business Schools and Programs (ACBSP).
Tri-C embarked on a two-year journey to receive accreditation from ACBSP, which certifies that the teaching and learning processes within the degree and certificate programs offered through the College's Information Technology Center of Excellence meet the rigorous educational standards established by ACBSP.
"The IT Center of Excellence has a continuous improvement focus," said Charles Dull, associate dean of IT. "The accreditation process helped us develop better data management practices and identify other areas of improvement — in addition to what we already do well."
The College now offers 48 programs with specialized accreditation, demonstrating its commitment to best practices and continuous improvement to meet standards set by accrediting bodies such as ACBSP.
"Specialized accreditation assures our graduates that a level of quality exists in their education and allows them to participate competitively within the job market," said Chandra Arthur, Tri-C's associate vice president of program accreditation and health care initiatives. "It's tangible affirmation of the College's commitment to excellence."
The first organization to offer specialized business accreditation for all degree levels, ACBSP accredits business programs at more than 1,200 campuses in 60 countries.
"Cuyahoga Community College has shown its commitment to quality improvement by participating in this process," said Steve Parscale, ACBSP's chief accreditation officer. "This accreditation is evidence that Tri-C is committed to providing the highest quality business education for their students."
February 22, 2022
By Anthony Moujaes, 216-987-3068 or anthony.moujaes@tri-c.edu