Tri-C Names Renee Tramble Richard Corporate College® President and CEO
Tri-C's VP and general counsel will also act as senior advisor and counsel to president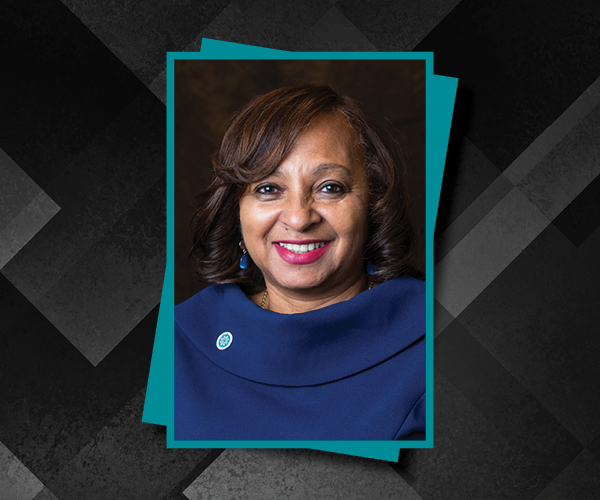 Cuyahoga Community College (Tri-C®) announced today that Renee Tramble Richard will lead Tri-C's Corporate College® division, which offers professional training and development along with corporate meeting and conference space. She has been the division's interim president since September 2022, in addition to her role as vice president and general counsel for the College.
She will continue to provide strategic advice and legal counsel to Tri-C President Michael A. Baston, Ed.D., and the Cuyahoga Community College Board of Trustees and act as interim general counsel until a successor is found.
As Corporate College CEO, Richard will continue her work to strengthen the division's offerings in leadership and organizational development, quality and continuous improvement and professional development through open enrollment classes and training for organizations.
"Renee is a purposeful leader and strategic thinker with extensive legal, finance and business experience in a broad range of industries," said Baston. "This background and insight uniquely qualify her to lead Corporate College and drive the advanced, flexible upskilling solutions needed for today's workforce."  
Since becoming interim president of Corporate College, Richard has:
Launched a market analysis to align programs and services with market and business needs
Initiated a business model analysis to streamline methodologies and approaches
Established an advisory council to help scope and implement an Entrepreneurship Center, with programming beginning Fall 2023
"Given the rapid pace of change in every occupation, individuals will require some continuing education or training to advance in their careers," said Richard. "Ongoing professional development is critical to success for employees, businesses and all stages of entrepreneurship. Corporate College will be the premier provider of these services in Northeast Ohio and beyond."
Richard has served as general counsel and vice president of Legal Services since 2012. Under her leadership, the department expanded to include Risk Management, Audit and Advisory Services and Institutional Equity, in addition to Legal Services and Records Management. Her professional experience spans a broad spectrum of organizations and industries, including banking, water and sewer authorities, airport authorities, municipal and state governments, nonprofit organizations, housing finance agencies and community development corporations.
Renee holds a bachelor's degree in accounting from Kent State University, an MBA from Cleveland State University and a Juris Doctor from the Cleveland State University College of Law.
She serves on numerous corporate, not-for-profit and community advisory boards and is the recipient of many professional and civic awards. She is a 2023 inductee into the Cleveland State University College of Law Hall of Fame, the 2022 Black Professional of the Year, a YWCA 2022 Woman of Achievement, one of Crain's 2021 Notable General Counsels, a 2021 Smart Business Women Award Honoree and the 2018 Women of Color Foundation Woman of the Year.
June 09, 2023
MEDIA CONACT: Anthony Moujaes, 216-987-3068 or anthony.moujaes@tri-c.edu