Fundraiser Honors Memory of Former Police Academy Associate Commander
Fundraiser opens Dec. 1 to raise money to benefit Tri-C cadets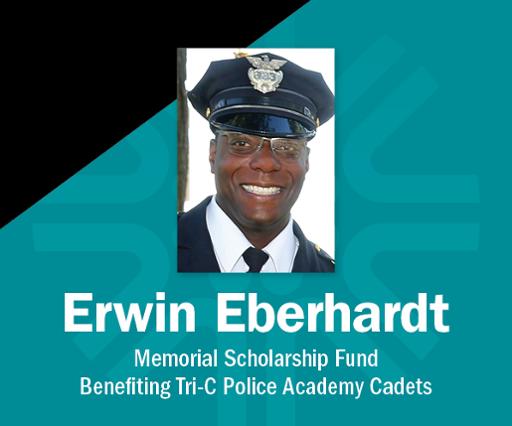 Cuyahoga Community College (Tri-C®) Police Academy is planning an upcoming fundraiser to support the Erwin Eberhardt Scholarship in honor of the late associate commander's continuing influence on cadets. 
 
A 2018 Police Academy graduate Taylor Ingraham launched a fundraising drive in 2021 that created scholarships in memory of Eberhardt. The Erwin Eberhardt Scholarship has helped 35 cadets with their tuition and mandatory equipment costs. 
  
The popcorn fundraiser starts Dec. 1 at 6 p.m. and ends Dec. 5 at 6 p.m. 
 
Money raised will go to the Cuyahoga Community College Foundation to be awarded to future Police Academy cadets. Donations can also be made directly to the Foundation. 
 
Eberhardt served as associate commander of the Police Academy, training the next generation of law enforcement officers as a part-time instructor since 2009.  
 
"His impact is beyond his police work. He always wanted to give back to other people," said Ingraham, currently an officer with the New London Police Department. "He connected with his cadets because he wanted us ready to walk into the job understanding what it means to serve the public. 
 
"Donating to the Eberhardt Scholarship is a turnaround investment. It's a way to give back by supporting cadets as they train to serve their communities." 
 
Eberhardt brought 30 years of experience with the Cleveland Police Department into Tri-C's classrooms. He took pride in sharing real-world examples of life as a first responder while teaching cadets how to balance the many roles and responsibilities of the job. Eberhardt died Feb. 18, 2021.  
November 29, 2022
MEDIA CONTACT: Anthony Moujaes, 216-987-3068 or anthony.moujaes@tri-c.edu