Tri-C Famous: Amy Payne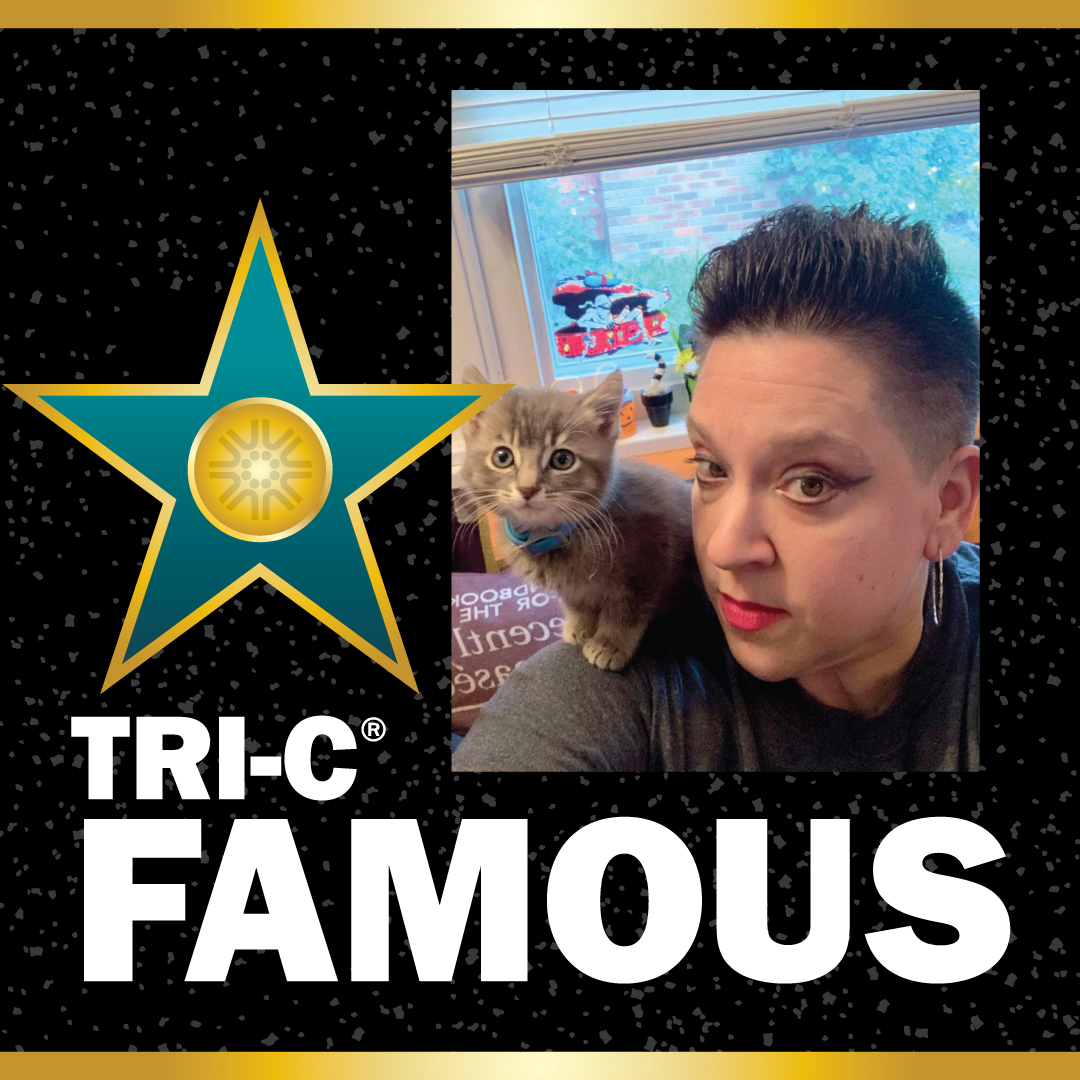 #TriCFamous is a bimonthly feature that introduces readers to the people who make the College work while providing a sneak peek into their lives off campus.
 
Amy Payne joined Tri-C in June as a coordinator in the Creative Arts department, supporting Dean Paul Cox. She brings more than two decades of theatre administration experience to the College, including 11 years as a global tour and booking agent for Broadway and off-Broadway shows. She has also worked for Playhouse Square, the Cleveland Museum of Art, Cain Park and the School of Rock, where she developed a passion for working with area youth. Learn more about Amy — including the improbable story behind her family's latest addition — in this week's Tri-C Famous!
1. Describe your personality in five words.
Imperfectly perfect, empathetic, energetic and motivated.

2. What's something that most people don't know about you?
I have a fraternal twin sister. But that's not all — she has fraternal triplets, and I have fraternal twins myself!

3. Tell us about your pets.
Up until about 10 days ago, we had only one pet: a four-year-old Chinese crested powder puff named Irma. But on Sept. 16, some students heard meows coming from a 15-foot drain pipe outside my office building and alerted Campus Police. It took two hours, some tuna and peanut butter, and a lot of patience, but a group of dedicated officers and Plant Ops employees rescued a tiny kitten who had fallen inside the pipe. They were just going to let her go, but I decided to take her to the vet to get checked out. The kitten, who Dean Cox and I named Draino LiPuma, ended up coming home with me. Thankfully, Irma approves!
 
Want to be Tri-C Famous? Email jarrod.zickefoose@tri-c.edu for a chance to be featured (or to nominate someone else!)
September 27, 2022
By Beth Cieslik, 216-987-4538 or beth.cieslik@tri-c.edu