Tri-C Director of Government Relations Joins National Cohort on Student Voting Program
Katie Montgomery joins group from 20 campuses aiming to increase student voting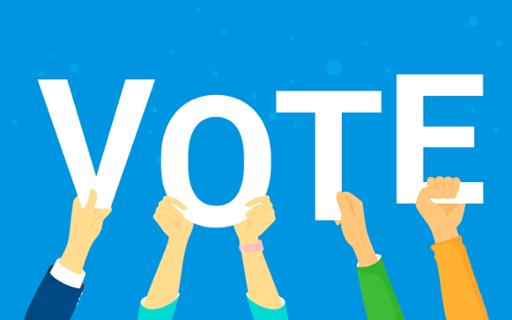 Katie Montgomery, director of government relations at Cuyahoga Community College (Tri-C®) will join the 2022 Codesigner Cohort for Ask Every Student, a nationwide collaboration between campus leaders and nonprofit partners that aims to achieve full student voter registration.
Montgomery is one of 24 faculty, staff and students from 20 colleges that make up the 2022 cohort, which includes five community colleges and seven Historically Black Colleges and Universities and Minority Serving Institutions.
"Civic engagement is a basic tenet of Tri-C," Montgomery said. "We know the students we serve today are the future voters in our community. Teaching our students how to use their vote as their voice in a democracy helps empower them for civic engagement throughout their lives."
"We can't wait to see how the latest cohort will build upon the success of Ask Every Student's unique approach toward ensuring easy and equal access to voter registration for every student," added Clarissa Unger, executive director of the Students Learn Students Vote Coalition, one of Ask Every Student's partner organizations.
The 2022 Codesigner Cohort will develop innovative strategies and resources to increase democratic participation on college campuses using the Ask Every Student Framework. Together, they will build upon the innovative human-centered design processes that helped Ask Every Student produce significant gains in student democratic participation on participating campuses during the last election cycle.
In 2020, Tri-C was one of 31 colleges and universities selected as an inaugural Ask Every Student Codesigner Campus. It was the only Ohio school — and one of only two community colleges — in a group that included Harvard University, Northwestern University and the University of Michigan.
"Tri-C is proud to be a nationally ranked institution in student voter engagement," said Tri-C President Alex Johnson. "We know that 85% of our students stay to live and work in our region. We want our students — our future community leaders — to understand how to fully participate in a democracy. As a Voter-Friendly Campus, we look forward to seeing how the 2022 Codesigner Cohort can help us further support our students as they move confidently onto the voting path."
February 23, 2022
By Anthony Moujaes, 216-987-3068 or anthony.moujaes@tri-c.edu