Culinary Gathering at Eastern Campus to Explore 'Culinary Medicine'
Discussion and demonstrations to showcase healthy diet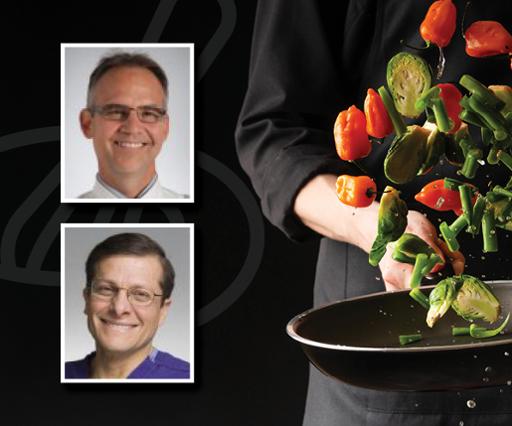 Science shows that a healthy diet can add years to our lifespan and help us look younger and feel better. Still, some individuals don't incorporate healthy habits into their daily lives.
The Hospitality Management Center of Excellence at Cuyahoga Community College (Tri-C®) wants to help change that.
"Most of us know and understand that a healthy diet consists of vegetables, fruits, legumes and whole grains while limiting sugar, sodium and fats," said Michael Huff, dean of the Hospitality Management Center. "But there is often a gap between what we know and what we practice. This event narrows that gap."
Tri-C's Eastern Campus will welcome Chef Jim Perko and Dr. Michael Roizen as they discuss the science of culinary medicine at a meeting of the American Culinary Federation's Cleveland chapter, taking place March 21 at 5:30 p.m.
Perko, executive chef for the Cleveland Clinic Centers for Integrative and Lifestyle Medicine, and Roizen, the Clinic's chief wellness officer, will present culinary commentary and demonstrations during "Essentials of Culinary Medicine." Topics will include top foods to avoid; key culinary techniques to reduce added sugars, sodium and fats in meal preparation; and the essentials of culinary medicine at the Cleveland Clinic.
Click here to watch the livestreamed event.
March 16, 2022
By Anthony Moujaes, 216-987-3068 or anthony.moujaes@tri-c.edu