Tri-C Receives 2022 Stefanski Award From University Settlement
College honored for service to Broadway-Slavic Village neighborhoods through Access Centers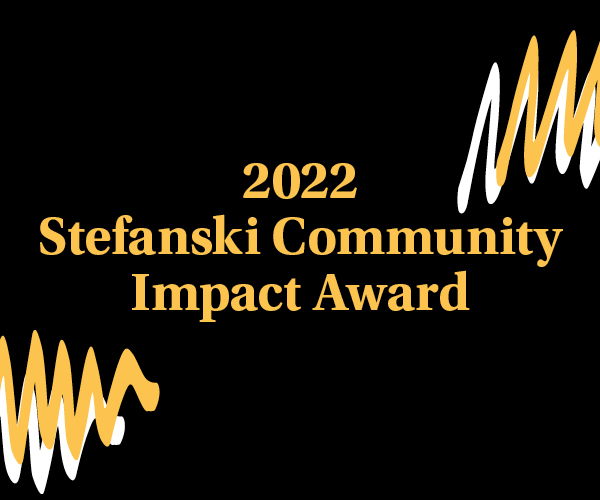 In recognition of its service and commitment to the Broadway-Slavic Village neighborhoods, Cuyahoga Community College (Tri-C®) received the Stefanski Community Impact Award 2022 from University Settlement.
"We're honored to be recognized by University Settlement with the Stefanski Community Impact Award," said JaNice Marshall, vice president of Access and Community Connections at Tri-C. "Through our Access Centers, the growing partnership between Tri-C and University Settlement will continue to benefit residents throughout the community."
Plans are underway to open a Slavic Village Access Center in 2023 at University Settlement at 5115 Broadway Ave., offering affordable educational and workforce programming in the neighborhood. Tri-C Access Centers were launched in 2019 to provide pathways out of poverty and improve economic equity and growth throughout Northeast Ohio.
The College was honored at University Settlement's 14th Annual Taste of Slavic Village.
University Settlement is a nonprofit that has provided social services to residents of the Broadway Slavic Village neighborhood since 1926.
October 31, 2022