Mandel Scholars Open Exhibit on NAACP Cleveland Branch's Legacy
Nine students researched, designed materials now on view at Cleveland History Center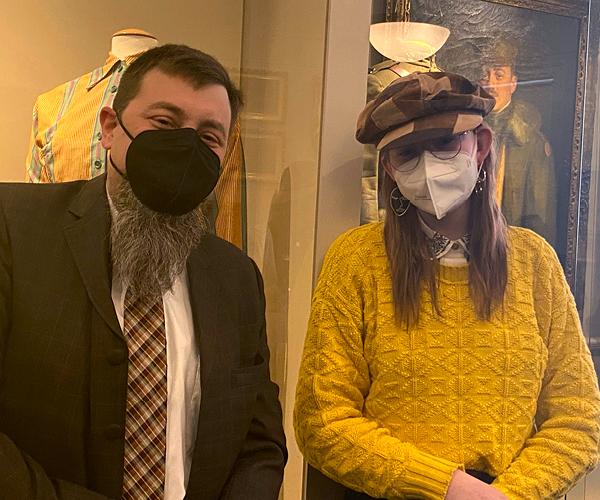 The legacy and accolades of the NAACP Cleveland Branch are on display at the Cleveland History Center in University Circle, thanks to the hard work of students from the Jack, Joseph and Morton Mandel Scholars Academy at Cuyahoga Community College (Tri-C®).
"The NAACP: A Legacy of Justice and Hope" is part of a collaboration between the academy and the Western Reserve Historical Society. The exhibit — which opened Feb. 28 and is on display through August — was researched and designed by nine Mandel Scholars using WRHS resources including papers, periodicals, photographs and other materials. The objects document the history of the NAACP Cleveland Branch, founded in 1912.
"This opportunity was vital to the mission of the Mandel Scholars Academy," said Matt Laferty, assistant professor of English at Tri-C's Western Campus. "Students were able to work with primary source documents, seeing firsthand the powerful and transformative legacy of the NAACP Cleveland Branch. Museum staff made the archive come to life and allowed students to understand the stakes of presenting the NAACP archive to the public. The students watched history pour out of old documents and gained a deeper understanding of the NAACP's work and its importance to us all."
Students who researched and created the display include:
Gwendolyn Baker
Brooklyn Beard
Alexis Januszewski
Isabel Juhasz
Michelle Malick
Tyler Monastra
Michael Staats
Renee Thomas
Bit Vaught
March 02, 2022
By Anthony Moujaes, 216-987-3068 or anthony.moujaes@tri-c.edu