Paying for College
Paying for college can be one of the toughest parts of earning a degree — but it shouldn't prevent you from achieving your goals! Tri-C offers many payment options, including grants, scholarships, student loans and public benefits.
How much does it cost?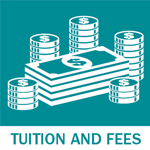 Cuyahoga Community College is one of Northeast Ohio's most affordable educational institutions. Support from Cuyahoga County taxpayers and assistance from the State of Ohio help Tri-C maintain its modest tuition and fees. View our current tuition and fee schedule.
Where can I pay?
Online
Registered students can search

View Account and Pay

on the Discover page in
my Tri-C space.
Enrollment Centers
Enrollment centers are located on each campus to assist students with paying their tuition and fees. View enrollment center hours and locations.


Mail
Send payment (including 529 and scholarships) to:
     Cuyahoga Community College
     Student Accounting
     P.O. Box 92928
     Cleveland, OH 44194-2928
How can I pay?
Self-Pay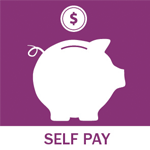 Cash


Check or Money Order


Credit Card (MasterCard, Visa, American Express, Discover)
Use any campus kiosk or student workstation to pay via credit card. You can also pay online via my Tri-C space. Credit card payments are no longer accepted at the Enrollment Centers. 

A 2.25% service fee applies to all credit and debit card payments. Pay by cash, check or EFT to avoid the fee. Please view our FAQ for more information.



529 Payment
View 529 payment information.


Tuition Payment Plan
View payment plan options.


International Students
Search View Account and Pay on the Discover page in my Tri-C space to make a secure payment from any country using any currency.
Financial Aid and Scholarships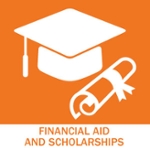 Financial aid helps students and their families pay for educational expenses including tuition, fees, books and supplies. Tri-C offers three types of financial aid:
Scholarships
Scholarships and grants are based on financial need and don't have to be repaid. Learn about
Tri-C scholarship options. 

Send scholarship payments to:
Cuyahoga Community College
Student Accounting
P.O. Box 92928
Cleveland, OH 44194-2928

Please view payment options for scholarship payments from outside sources (private organizations, churches, private foundations, etc.)


Work-Study
A work-study job lets you earn money while you're in school. Learn more about student employment. 


Loans
A loan is money borrowed as an investment in your future. Loans must be repaid with interest. Learn about student loans.
Third-Party Sponsor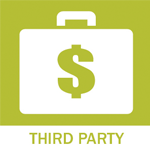 Individual companies or agencies can complete our online form to sponsor Tri-C students.
Education Tax Credits
Please note that reporting changes were implemented to the 1098-T in 2018.
Learn about education tax credits.
Workforce, Corporate College and Community Education Courses
Paying for workforce and community education courses
Paying for Corporate College courses