Going Beyond
John Rodriguez found success at Tri-C through energetic learning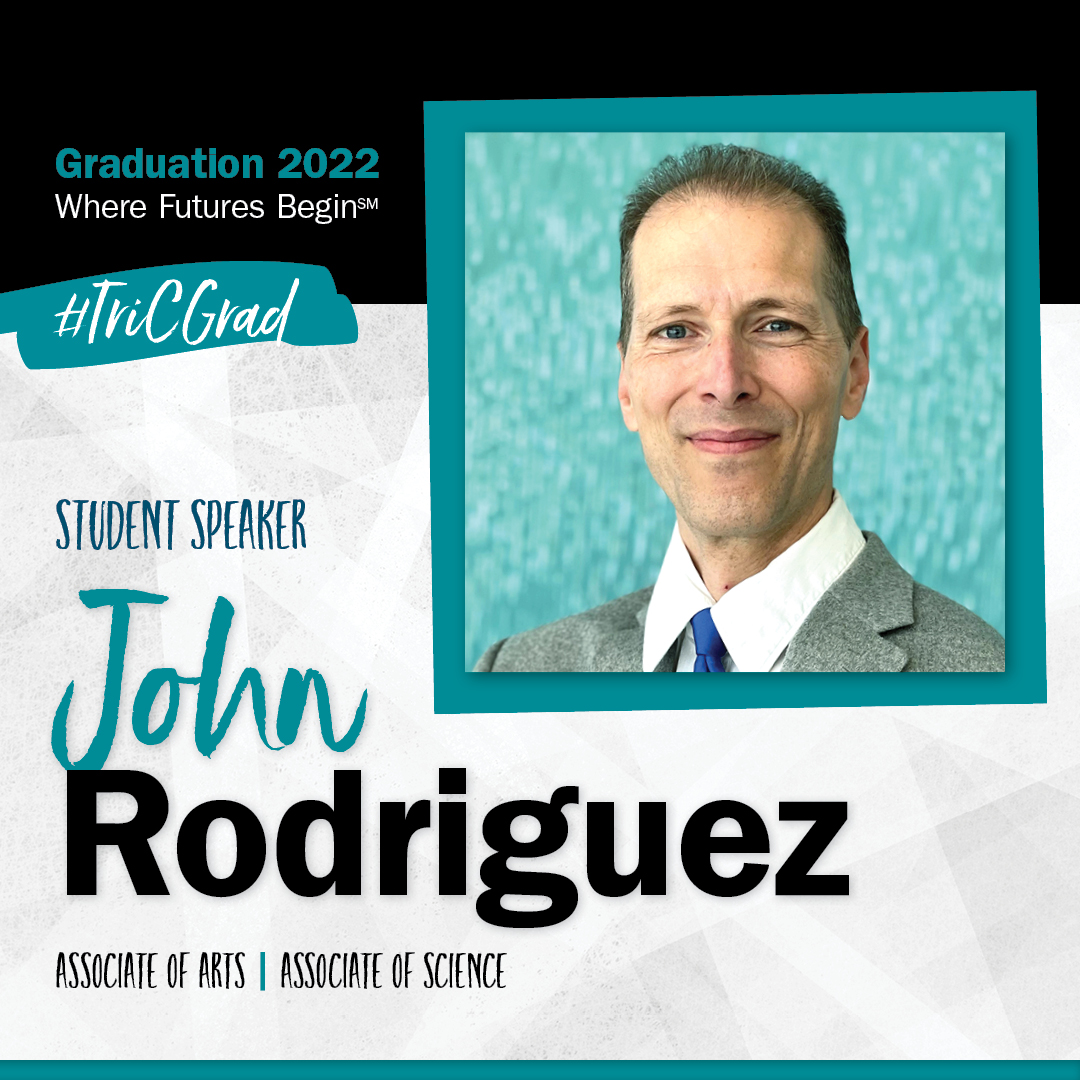 John Rodriguez owes most of his success to the lessons of his failures.
In summer 2021, after an unsuccessful attempt to establish himself in the performing arts, Rodriguez enrolled at Cuyahoga Community College (Tri-C®) to forge a new path.
"Instead of getting dejected, I realized that I had learned a lot about myself in the pursuit of my goals," he said. "I applied that hard-earned wisdom at Tri-C."
Today, after four straight semesters with full course loads of 15-20 credit hours, Rodriguez will graduate with two degrees: an Associate of Arts and an Associate of Science.
Chosen to serve as student speaker for the Spring 2022 Commencement ceremony at Progressive Field, he hopes to share how much he and his fellow graduates achieved during their journeys.
"This class faced so many unique challenges, and yet we've persevered and even thrived," he said. "That's an incredible accomplishment, and it shouldn't be taken lightly."
Rodriguez is especially proud of the relationships he forged with his instructors. Realizing that professors respond better to energized students just as students respond better to energized professors, he found ways to convey his enthusiasm in order to create a great learning experience for himself.
His advice to other students is simple: Go beyond.
"Don't just show up to class," Rodriguez said. "Leave an impression. Make it a goal to be remembered by your professor. Keep doing that again and again, and success will find you."
Cuyahoga Community College will celebrate the academic achievements of its newest graduates during commencement on June 2 at Progressive Field in Cleveland. Check our News and Events page leading up to the event for more highlights of the Class of 2022.
June 02, 2022
By Anthony Moujaes, 216-987-3068 or anthony.moujaes@tri-c.edu