Tri-C Joins Ohio Cyber Range Institute
IT Center of Excellence students can train in secure environment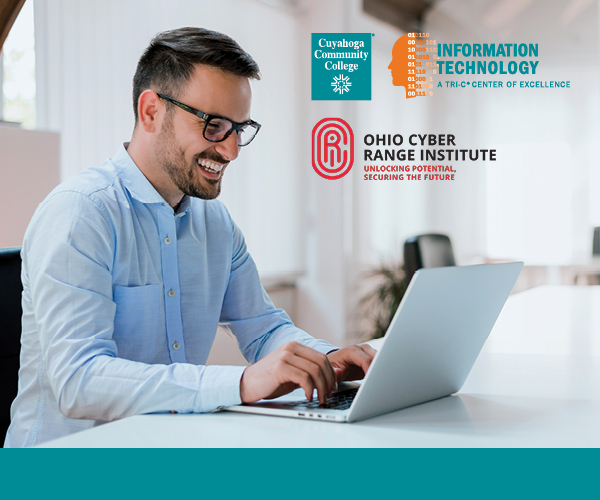 Information Technology students at Cuyahoga Community College (Tri-C®) will have a new resource to prepare them to face cyber threats.
Tri-C has joined the Ohio Cyber Range Institute (OCRI), where students can learn how to respond to cyber threats in a secure environment. OCRI is a statewide, collaborative network that supports cybersecurity programs across colleges and universities in Ohio.
The OCRI gives students a secure, simulated environment to practice threat detection techniques like intrusion prevention, threat detection and protocol simulation. Tri-C faculty can integrate the Ohio Cyber Range into their courses for second year students.
"Essentially, the Ohio Cyber Range will provide IT students with a wide range of training options that can be done in a secure environment," said Charles Dull, dean of the Tri-C Information Technology Center of Excellence. "Students can use the range as a safe place to solve complex cyber problems. They can test their ideas against simulated attacks on IT infrastructure, networks, software platforms and applications. We're excited to be a member of OCRI and be at the forefront of providing a better learning experience." 
The OCRI, founded in 2017, has 17 member schools. Member institutions in Northeast Ohio, include Tri-C, Cleveland State University, Case Western Reserve University, Lorain County Community College and Stark State College. 
 
In 2021, 17,510 individuals fell victim to cybercrime in Ohio. The state ranked in the top 10 for total number of victims targeted by cybercrimes according to a 2021 FBI report.
October 28, 2022
MEDIA CONTACT: Anthony Moujaes, 216-987-3068 or anthony.moujaes@tri-c.edu