Fall 2022 Graduation: Catrice Jones Returns To Pursue Lifelong Nursing Dream
Cleveland Heights resident and military spouse finds flexibility, support at Tri-C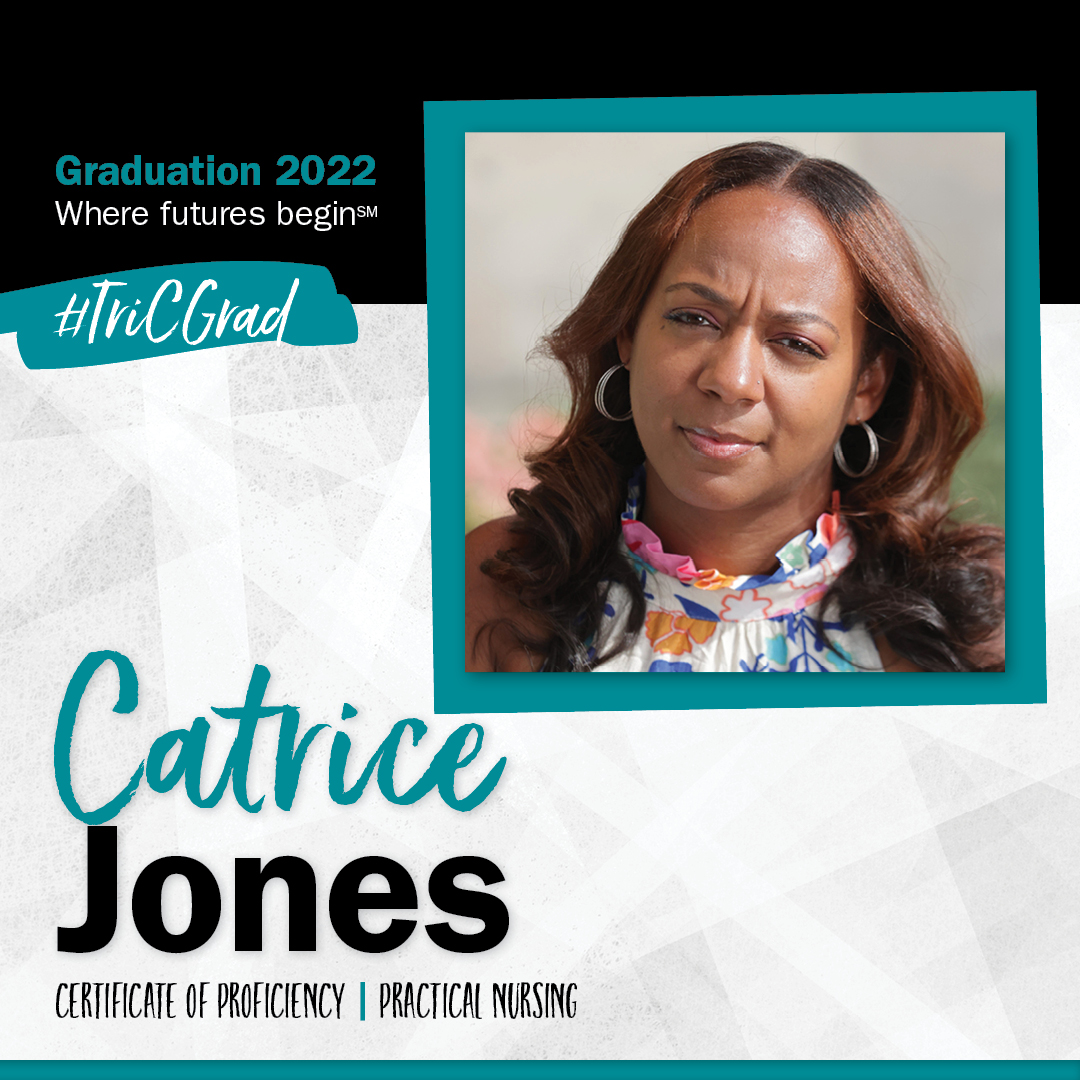 Catrice Jones always wanted to be a nurse. But when she became a mother while attending Cuyahoga Community College (Tri-C®) in 2003, she had to pivot from her dream. 
 
She has spent the last 17 years working as a medical assistant and is now the mother of four children (ages 18, 16, 6 and 4). But even though Jones' dream was delayed, she wouldn't be denied. The Cleveland Heights resident returned to Tri-C in 2020. 
 
Jones' spouse is a military veteran and Tri-C graduate, and she connected with the College's Veterans and Military Connected Services team that supports veterans and their families. 
 
She will receive her certificate in practical nursing during the College's Fall Commencement ceremony on Dec. 15 at the Wolstein Center. She is on track to graduate with an Associate of Applied Science in Nursing in Fall 2023 and plans to transfer to a four-year university to continue her nursing education. 
What brought you to Tri-C?  
I came to Tri-C because I like the smaller-college feel, and financially it was more affordable. 

How would you describe your Tri-C experience?  
I have enjoyed my experience. I have had several professors who have really made a mark in my life through encouragement or constructive criticism. I have also met some forever friends. Tri-C is a smaller community than a larger university, so it allowed me to have a "tribe," and we all are in it together. 
How has Tri-C changed your life? 
I am pursuing my lifelong dream and goal. The classes and flexibility allowed me to manage school along with being a mom and wife. I receive so much support from my peers and professors on days when I want to throw in the towel. I learned how to be resilient.
Do you have any pearls of wisdom to share with potential students who might be considering a similar degree? 
Chase your dreams. If you want it, you can do it — no matter your age or life circumstances. I thought I was too old to go back to school, and I've learned that you're never too old, and it's never too late! 
 
Cuyahoga Community College will celebrate the academic achievements of its newest graduates during commencement on Dec. 15 at the Wolstein Center in Cleveland. Check our News and Events page leading up to the event for more highlights of the Class of 2022.
December 12, 2022
By Anthony Moujaes, 216-987-3068 anthony.moujaes@tri-c.edu