Tri-C Teams Up With Tech Talent Accelerator to Help Employers Close Statewide Skills Gaps
College partners with SkillStorm to scale tech talent pipelines; provide credit-eligible courses to meet increasing demand for technology skills in the region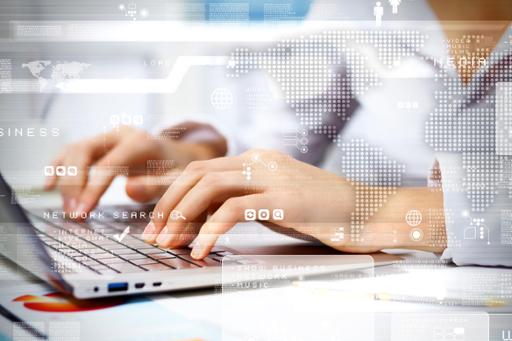 Cuyahoga Community College (Tri-CⓇ) today announced the launch of a new partnership designed to close talent gaps in Ohio's fast-growing tech industry. The effort, powered by tech talent accelerator SkillStorm, will provide Ohio employers with access to previously untapped talent pools and a means to close skills gaps within their existing workforce.
Aspiring tech professionals and workers seeking career advancement can enroll in a new slate of Tri-C courses, eligible for college credit, that lead to high-demand credentials from employers including Salesforce and AWS. SkillStorm's certification courses will be eligible for three credits through Tri-C's Credit for Prior Learning (CPL) process, which awards credit for demonstrated relevant, college-level knowledge and proficiency through nontraditional schooling, work, or other life experiences.
"Tri-C remains dedicated to meeting the needs of Ohio's employers by providing training and credentialing programs that are aligned with the demands of a rapidly changing labor market," said Thandeka Cox, IT Fast-Track Program Manager at Tri-C. "This partnership with SkillStorm is a key part of that effort, enabling us to create a pipeline of skilled tech professionals who can play a leading role in driving the region's economy forward."
Tri-C is widely recognized for its commitment to innovative workforce development initiatives, having announced earlier this year a $2 million grant from the KeyBank Foundation to develop and scale innovative, accessible workforce training to help address Northeast Ohio's employment and earnings gaps. The new investment will enable targeted recruitment of underemployed and underrepresented populations, improve training program affordability, create curriculum that responds to industry needs, and increase job placement support and employer partnerships.
The initiative with SkillStorm, combined with the KeyBank Foundation's grant, will enhance and expand upon Tri-C's Workforce, Community, and Economic Development (WCED) division, which already offers more than 40 credit and noncredit training programs in high-demand fields including cybersecurity, information technology, software engineering, and network architecture.
"Closing talent gaps and building a stronger tech workforce requires collaboration, innovation, and a shared vision for success," said Joe Mitchell, COO at SkillStorm. "Together with Tri-C, we are empowering workers with the skills and knowledge needed to succeed in today's increasingly tech-driven economy."
Through SkillStorm's platform, Tri-C will offer a range of courses to prepare for certifications including AWS Cloud Practitioner and Salesforce Administrator, as well as foundational courses in core topics like Java and object-oriented programming.
August 09, 2023
MEDIA CONTACT: Anthony Moujaes, 216-987-3068 or anthony.moujaes@tri-c.edu