Sound Therapy Provides Healing for Tri-C Employees
WEWS story highlights meditative experience led by Saterra Davis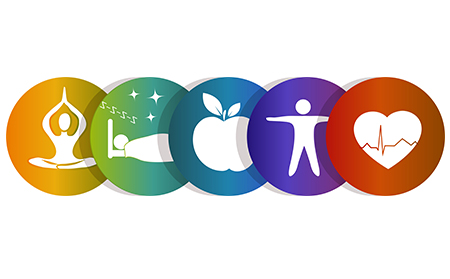 Cuyahoga Community College (Tri-C®) employees enjoyed a midday mental break with one of the College's sound bath therapy sessions.
A sound bath is a meditative experience that "bathes" participants in sound waves. News 5 Cleveland anchor Danita Harris highlighted a recent class at Tri-C.
Certified instructor Saterra Davis facilitates the sessions. She led a series of sound bath therapy sessions at Tri-C in June and July, rotating between the four campuses and the Jerry Sue Thornton Center for midday breaks. Davis uses a series of glass bowls to create the soothing sounds.
"It relaxes, it reduces anxiety, depression and stress, it increases focus, and it also allows you to have a better-quality sleep," Davis said. As
As part of its health and well-being program for employees, Tri-C offers sound therapy sessions multiple times during the year.
Read the story on the News 5 Cleveland website. 
July 19, 2023
MEDIA CONTACT: Anthony Moujaes, 216-987-3068 or anthony.moujaes@tri-c.edu