College Leaders Share Skills to Succeed Campaign Impact With Ideastream
Michael Baston and Megan O'Bryan discuss how $50 million raised supports students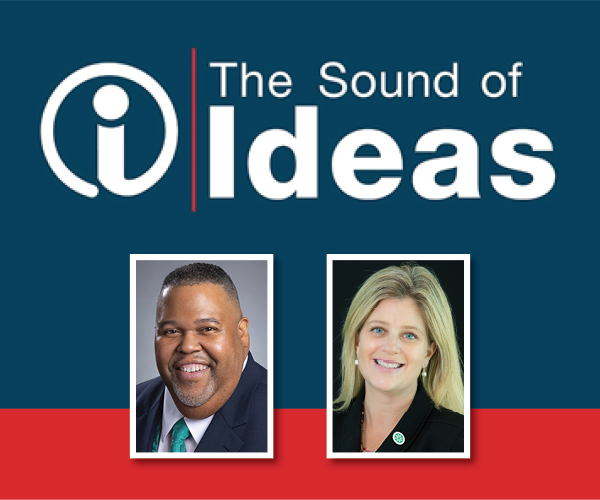 The largest fundraising campaign in Cuyahoga Community College (Tri-C®) history is helping the College meet workforce needs in the region. The Skills to Succeed campaign aims to educate and train under- or unemployed populations — including communities of color and women — to fill in-demand jobs that provide life-sustaining wages.
Tri-C President Michael A. Baston and Cuyahoga Community College Foundation President Megan O'Bryan spoke about the campaign and its impact on Ideastream's The Sound of Ideas program.
"We have to think about the rapid pace of technology in today's workforce, and folks who have been outside of those opportunities need to be trained for it," Baston said. "There is a need for talent and participation in this community."
The Tri-C Foundation silently launched Skills to Succeed in 2019 and announced in April that it had surpassed its $50 million goal. The Foundation has put 90% of the funds to immediate use with the remainder supporting long-term strategies.
"The support enables us to assist students in ways we haven't been able to before," O'Bryan said. "Since 2019 we've provided $16 million in scholarships to 14,000 students for short-term programs, we built three responsive food pantries on our campuses that were visited 5,000 times, and we've reached almost 80,000 youth in K-12 programs."
Listen to the interview on Ideastream's website and learn more about the Skills to Succeed campaign. Though the campaign has reached its goal, donations are still urgently needed.
May 24, 2023
MEDIA CONTACT: Anthony Moujaes, 216-987-3068 or anthony.moujaes@tri-c.edu