Tri-C VP to Study Community College Trends With AACC
JaNice Marshall appointed to three-year term on national commission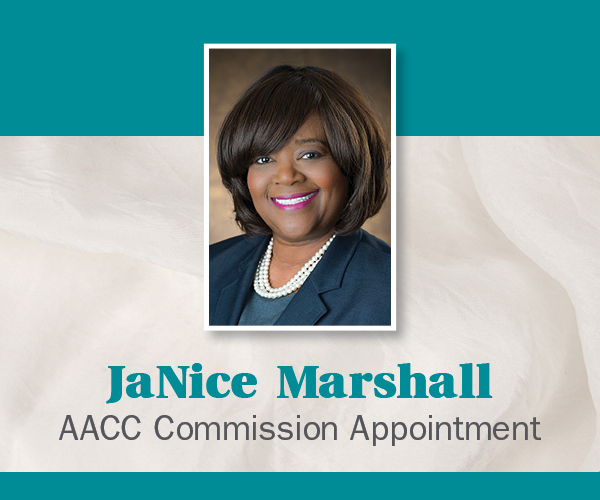 JaNice Marshall, vice president of Access and Community Connections at Cuyahoga Community College (Tri-C®), has been appointed to the American Association of Community Colleges (AACC) Commission on Research and Community College Trends and Issues.
Marshall will serve a three-year term spanning July 2022 to June 2025. She is one of about two dozen individuals selected to serve on the commission.
The commission focuses on research that impacts community colleges by identifying current and future trends; providing advice to AACC leaders on key data; and exploring ways to measure, describe and report student and institutional success.
"I'm eager to bring my insight and leadership to work alongside my colleagues so that we may contribute to the AACC and all its member institutions," Marshall said. "This is a tremendous opportunity to identify emerging trends among community colleges and exchange ideas that can be implemented to benefit student success."
Marshall previously served a three-year term from 2018-2021 on the AACC Commission on College Readiness. She has been a national and regional board member for the North Central Region of the National Council on Black American Affairs, an affiliate of the AACC.
July 15, 2022
By Anthony Moujaes, 216-987-3068 or anthony.moujaes@tri-c.edu