The Color of Education: Students of Color Advocate for Their Needs
Program by Tri-C's Stand for Racial Justice explores links between race and education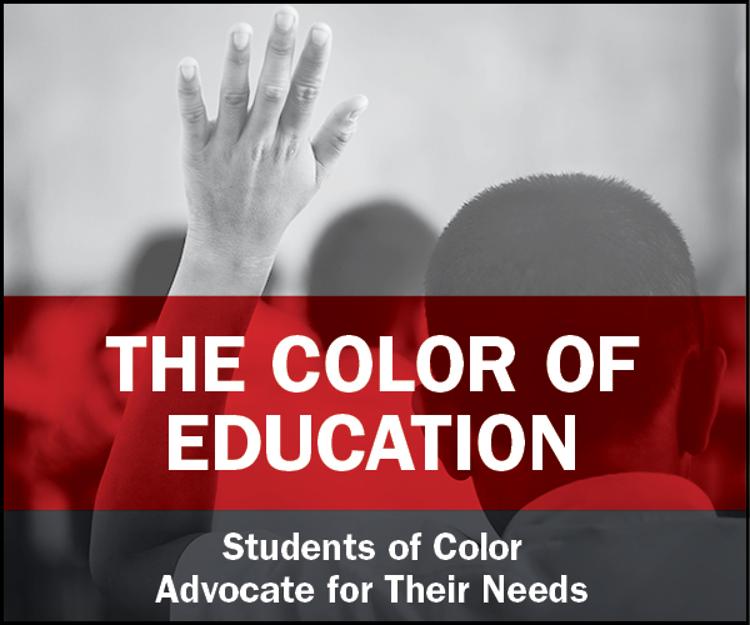 Students of color attending colleges and universities in Northeast and Central Ohio will share their experiences navigating higher education amid the COVID-19 pandemic during a discussion sponsored by Cuyahoga Community College (Tri-C®) and The Ohio State University.
The free virtual program, The Color of Education: Students of Color Advocate for Their Needs, will take place from 11:30 a.m. to 1 p.m. Tuesday, Feb. 22.
The pandemic — which has disproportionately affected people of color — ­illustrates the connection between race and higher education. Students of color from Case Western Reserve University, Baldwin Wallace, Tri-C and Ohio State will discuss how they have advocated for their educational and individual needs and interests while pursuing a degree.
Two higher education leaders — Ohio State professor Stephen John Quaye and Tri-C Metro Campus president Denise McCory — will join the conversation to share best practices for postsecondary educators and institutions to support and empower students of color.
Henry Young, a professor of communication and conflict resolution and peace studies at Tri-C, will moderate the conversation.
Visit tri-c.edu/colorofeducation to register for the program.
This event is co-hosted by Tri-C's Jack, Joseph and Morton Mandel Humanities Center and the Stand for Racial Justice alliance, which seeks to advance racial equity and healing at the College and across Northeast Ohio through education, dialogue and action.
The program is part of the Carol S. Franklin Social Sciences lecture series at Tri-C, established to create a forum to enhance student learning and awareness of current events and issues relevant to a global and diverse community.
Ohio State's Center for Ethics and Human Values is a co-sponsor of the event.
February 02, 2022
By Anthony Moujaes, 216-987-3068 or anthony.moujaes@tri-c.edu