Tri-C Famous: Meagan Fowler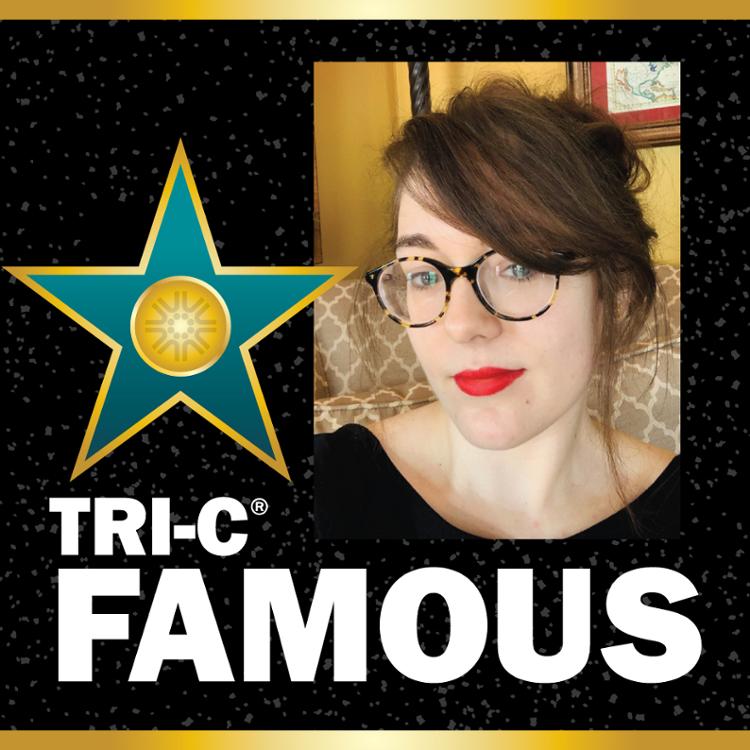 #TriCFamous is a bimonthly feature that introduces readers to the people who make the College work while providing a sneak peek into their lives off campus.
Meagan Fowler was a Tri-C student before joining the College in 2010 as a part-time customer service assistant in the Eastern Campus Library. She later became a part-time librarian, and in 2019 she accepted an assistant professor/librarian position at the Metropolitan Campus. Meagan was nominated by a student, who called her "a smart cookie" and praised her kindness and eagerness in helping him find sources and tools for his research papers. Learn more about Meagan in this week's Tri-C Famous!
1. What's your favorite weekend activity?
My husband and I like to hike around the parks in Northeast Ohio. One of our favorites is the Brecksville Reservation. When it's cool and wet outside, you can spot some very strange mushrooms and fungi.
2. Tell us about one of your hobbies.
I'm an avid antique collector. I've filled my house with everything from Arts and Crafts movement prints to WWI library posters to a huge Eastlake-style walnut bookcase. I once fit a large spinning wheel, a chest of drawers and three adults into my Toyota Corolla while I was out antiquing. That was a feat!
3. What's something most people don't know about you?
Tri-C is directly responsible for me getting my driver's license. I started working at the Eastern Campus when I was 23. I had a master's degree and a fiancé, but I still didn't know how to drive. The need to commute from one side of town to the other made me realize it was time to learn!
Want to be Tri-C Famous? Email jarrod.zickefoose@tri-c.edu for a chance to be featured (or to nominate someone else!)
March 08, 2022
By Beth Cieslik, 216-987-4538 or beth.cieslik@tri-c.edu