Tri-C Hires Eric Gordon as SVP of Student Development and Education Pipeline
Outgoing CEO of Cleveland Metropolitan School District to identify gaps in student development and help students transition through stages of education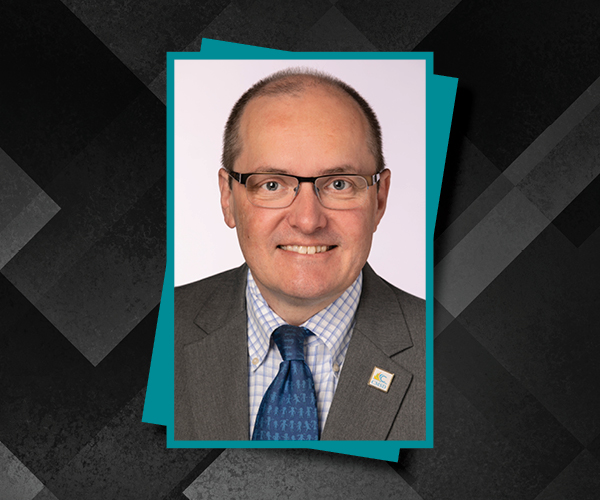 Cuyahoga Community College (Tri-C®) announced today it will intensify its focus on student growth and the support needed to help students advance from one educational level to the next. Eric Gordon will join Tri-C as senior vice president of Student Development and Education Pipeline on July 31, serving as a thought partner to Tri-C President Michael A. Baston.
Gordon will step down as chief executive officer of the Cleveland Metropolitan School District (CMSD) in July. For the past 12 years, he has been responsible for the leadership and daily management of Cleveland's 36,500-student school district.
In his new role, Gordon will lead Collegewide initiatives to enhance the student experience, collaborating closely with the College leadership team. By identifying and addressing gaps in student development and support systems, Gordon will empower students on their educational journey and equip them with tools for personal and professional success. He will also develop innovative approaches to ensure smooth transitions from early childhood through postsecondary education and beyond, leading a new P-20 strategy for the College.
"Eric has held what is arguably one of the most important and challenging jobs in Cleveland for over a decade," Baston said. "He is widely respected and recognized as an innovative educator with an unfailing commitment to students and an open, collaborative style that has reshaped CMSD. No one understands the challenges facing Cleveland students better than Eric or is more committed to helping them stay in school and ultimately achieve postsecondary education or training."
In July 2012, Gordon led a citywide coalition to develop Cleveland's Plan for Transforming Schools (The Cleveland Plan), which led to dramatic improvements in academic performance, including increasing graduation rates by 29 percentage points to a record 80.9%.
He led another citywide coalition in 2019 that brought Say Yes to Education to Cleveland, providing full-tuition scholarships to eligible CMSD high school graduates. As of Spring 2022, 1,329 CMSD students were enrolled in college or career training with a Say Yes Cleveland scholarship.
"This new position at Tri-C will provide additional opportunities for me to develop and implement programs and initiatives that support student development — including programs that increase academic enrichment, expand mentorships and further develop college and career readiness," Gordon said. "I am most excited about continuing the work I loved most as CMSD's CEO, serving as an advocate for students, working to address their needs and concerns, and collaborating with community stakeholders to identify and address gaps in the education system."
Gordon has an M.Ed. in Educational Administration and Supervision and a B.S. in Secondary Education and Teaching from Bowling Green State University. He also completed the Accelerated Licensure Program for Superintendents at The Ohio State University and Advanced Study in Educational Administration and Leadership programs at Walden University in Minneapolis.
Gordon received the Green-Garner Award from the Council of the Great City Schools in 2016, distinguishing him as the top Urban Educator of the Year — the highest national honor for an urban school superintendent. Recognition for his community engagement includes the Diversity Center of Cleveland's Humanitarian Award, Inside Business Magazine's Power 100 Award, Smart Business Magazine's Top 50 Award and the Martha Holden Jennings Foundation's Outstanding Ohio Superintendent Performance Award.
May 26, 2023
MEDIA CONTACT: Anthony Moujaes, 216-987-3068 or anthony.moujaes@tri-c.edu