Advanced Technology Academy Hosting Open House July 29
Cuyahoga County residents ages 17-24 can learn about no-cost training programs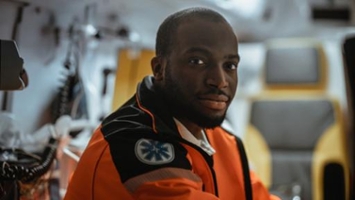 The Advanced Technology Academy (ATA) at Cuyahoga Community College (Tri-C®) is hosting an open house to introduce no-cost training programs to high school graduates or GED recipients ages 17 to 24 who live in Cuyahoga County. The event will take place Friday, July 29, from 11 a.m. to 2 p.m. at the Advanced Technology Training Center (3409 Woodland Ave.) on the Metropolitan Campus.
Attendees can learn about no-cost training programs in 911 dispatch, automotive technology, logistics, construction, EMT, information technology, patient access specialist, precision machining technology, private security, STNA and welding.
Register online at tri-c.edu/ataopenhouse by July 25. Community resources, food and giveaways will be available at the event.
Tri-C's Advanced Technology Academy (ATA) short-term certificate programs run 8 to 21 weeks, with no cost for tuition or books. Paid internships of up to 20 hours per week are included, and students can earn up to $1,000 in stipends during the program. Job placement assistance is available after completion, and wages range from $13 to $23 per hour. Uniforms, tools, additional testing, bus passes and other supports are provided.
For more information about the open house or ATA programs, email alina.rios@tri-c.edu or  robyn.henry@tri-c.edu.
July 13, 2022
By Anthony Moujaes, 216-987-3068 anthony.moujaes@tri-c.edu