Fall 2023 Tri-C Times Celebrates College's 60th Anniversary
Commemorative issue explores College's founding, expansion and impact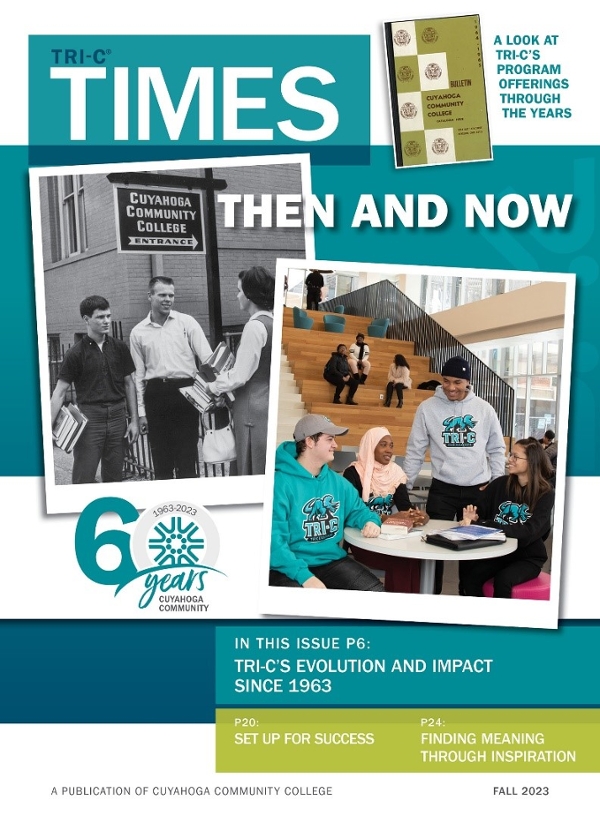 The newest issue of Tri-C Times was six decades in the making as the magazine celebrates the 60th anniversary of Cuyahoga Community College (Tri-C®).
Learn about Tri-C's first 60 years, from its first day of class in a converted schoolhouse to its present-day standing as the largest community college in Ohio.
Read about the College's past and present through the eyes of the current president, Michael A. Baston, Ed.D., and the College's four former presidents.
Meet Margaret Wong, a local attorney who has supported Tri-C and its students as a donor for three decades.
See how the College set up alumna Rokeishia Rodgers for success.
Discover how Sam LiPuma, an associate professor of philosophy, continues to inspire — and be inspired by — his students.
Take a look at the history of Tri-C's degree programs.
Tri-C Times is an award-winning publication produced by the College's Integrated Communications department. View the latest issue and past editions.
September 28, 2023
By Anthony Moujaes, 216-987-3068 or anthony.moujaes@tri-c.edu